Hebrew Fiction Sleight of Hand
With "Spanish Charity," A.B. Yehoshua has written a fictionalized retrospective of his own work, in which made-up movies stand in for actual stories he has written.
Hesed Sfaradi (Spanish Charity) (Spanish Charity) by A.B. Yehoshua.
Hakibbutz Hameuchad and Kinneret, Zmora-Bitan (Hebrew ), 374 pages, 94 NIS
From the start of his rich literary career, the writing of A.B. Yehoshua has been characterized by two different trends. On the one hand, his first stories exhibit a clear rationalist foundation, a desire to tell the world something about human nature, or Israeli reality, by means of highly stylized texts that are based on repeating themes in a way that provides a strict organizational structure. On the other hand, his stories express a strong creative will, an urge to depict new characters in unexplored, unexpected circumstances. These two trends interact and reinforce one another, and the balance forged between them is responsible for some of the major achievements in Hebrew literature over the last decades of the 20th century.
In Yehoshua's new book, "Spanish Charity," this balance is disrupted. The rationalist tendency takes control of the first 300 or so pages of the novel. As they contemplate these hundreds of pages, Yehoshua's veteran readers will wonder where the old, enthralling Yehoshua has gone, and may think his creativity, amused inventiveness and sharp diagnosis of human character appear to be lost. Yet readers who do manage to trudge through will be compensated by the book's final chapter, in which Yehoshua returns to himself, and we again encounter his narrative joyfulness and creative inventiveness. This last chapter does not turn the novel into a literary achievement, but it at least prevents it from being a total failure.
"Spanish Charity" is something of a summary report, a book in which Yehoshua looks at his career and describes the transformations and stylistic tensions that characterized it. We have before us a kind of slow meditation rendered by a mature creator, who returns to the start of his work and reflects upon his artistic legacy.
In order to carry out this meditation, Yehoshua concocted a plot centered around an elderly Israeli filmmaker named Yair Moses. This director is invited to Spain to take part in a retrospective devoted to his work; and he travels there for three days with Ruth, an actress who has appeared in many of his films. When he returns to Israel, Moses tries to continue this retrospective, visiting several of the sites where he shot his first movies.
For further reading:
Mixed media
The thin line between fiction and autobiography in Israeli novels
Literary Criticism / The mother lode
In the course of this prolonged retrospective, Moses is reminded of a big argument he had with his scriptwriter, Shaul Trigano. The last picture in which they collaborated was supposed to end with a scene in which the heroine, who has just turned over her infant for adoption, encounters a beggar on the street and breastfeeds him. Ruth, who played this character, refused to act in the scene, and Moses defended her choice, thereby causing an irreparable rift with the talented and original scriptwriter.
In Spain, Moses sees a painting of a young woman breastfeeding her father; the work is titled "Caritas Romana" (Roman Charity ). He discovers that this is an artistic motif with a long tradition, and realizes that Trigano's script touched upon an ancient human truth. For this reason, he decides to turn the retrospective into an act of atonement and reconciliation. He meets with the screenwriter, who demands a price for such a reconciliation: He wants to film the "Caritas Romana" image, with Moses himself playing the role of the hungry father whose daughter breastfeeds him. Moses flies again to Spain, and after two failures, he manages to find a village wet nurse who agrees to his proposal.
Forbidden possibilities
As in the finest of Yehoshua's previous works, we have here a scene that is richly endowed with meaning, one where psychological, social and aesthetic strands are bound up together. The image evokes a sense of forbidden erotic possibilities in relations between fathers and daughters. Yehoshua's hero, whose fear of women is expressed by the fact that he likes to kiss their feet, finally confronts with eyes wide open a woman's breast, and he thereby turns simultaneously into a man and an infant. The Roman charity, which becomes Spanish charity, symbolizes tensions between Ashkenazi and Sephardi Jews that run through the text; and it also conveys hints of the author's need to become reconciled with his own family heritage, as well as the desire of an aging author to become reunited with the early sources of his creative work.
The gist of the novel is the retrospective that Yehoshua is carrying out vis-a-vis his own career. The filmmaker's retrospective features only his early movies, and these return the reader to Yehoshua's first stories. Some of the films pertain directly to stories in the author's first collection, "The Death of the Old Man" (1963 ); other films have an indirect relation to surrealist themes in Yehoshua's early work. Further on in the novel, however, in sections that take place in Israel, the narrative conveys hints of Yehoshua's later works: Trigano's special-needs child reminds readers of the novella "The Continuing Silence of a Poet" (included in "Facing the Forests," 1967 ); Ruth's disappearance in Spain bears a clear resemblance to Nina's vanishing in the novel "Five Seasons" (1987 ); and the list goes on. In addition, the themes of morality and guilt run through the novel, so as to ensure that the author's literary essays, collected in "The Terrible Power of a Minor Guilt" (1998 ), won't be forgotten either.
Such allusions are likely to beget several learned research studies, which will also refer to works by other Hebrew authors, such as S.Y. Agnon; but while all this cross-referencing may be of interest to literary scholars, it unfortunately produced a rather weak novel.
Crashing train
"The Death of the Old Man" had a clear subversive aspect, and its surrealistic narratives exposed psychological and social truths. One of the stories in the collection, "The Yatir Evening Express," whose climax features village residents burning railway tracks so that a train will crash into a wadi close to their homes, exemplifies Yehoshua's creative power in this period. In Yehoshua's new novel, a film called "A Remote Station" clearly alludes to that early story. The film is screened as part of the Moses retrospective, and the novel's discussion of the film goes on for more than 10 pages.
How can the surprising, stunning effect of this original Hebrew short story really hold up to a prolonged survey of a film that stands for the story within a novel? Yehoshua tries to add life to his discussion of the imaginary film by detailing the main character's memories and his responses to the movie's screening, but what remains is nonetheless a pale memory of the original work. Readers who recall the original story will find little of interest in this retrospective; and the discussion in the novel will mean even less to readers who don't know the original story.
The same can be said of other films described in the novel's first 200 pages. The film "In Our Synagogue," which alludes not to a Yehoshua work but to Kafka's writing, stirs some interest. The film hints about one of the important topics handled in Yehoshua's writing, namely tension between religiosity and secularism in Israeli culture, and the author provides several interesting comments that shed light on his early stories. "I thought that if I had no chance of destroying this spiritual uplift, I would at least distort and blur it, lampoon it, force it to go to sleep; I would reveal its wickedness, its instability, and I would underscore components that contradict holiness - paganism, absurdity - and I would even put strange animals alongside [religion]," says Moses. In such comments, Yehoshua at least says something interesting about his early work; this cannot really be said about the novel's discussions of the filmmaker's other movies.
A central topic in the retrospective is the transition from the early surrealistic style of Moses (and Yehoshua himself ) to increasing realism. These stylistic trends are personified in the novel by three characters: the filmmaker himself (a prudent Ashkenazi man, and a realist ); Trigano (a Mizrahi screenwriter with an original imagination and surrealistic tendencies ); and the cameraman Toledano, whose images provide "a mystic, symbolic side to a manifestly realistic movie."
The implied analogies between these three figures are typical of Yehoshua's style in his previous novels. When Moses returns to Israel from Spain, he travels to his old house, to see how his scriptwriter has managed to depict his old childhood home from three different angles, as though this was not one home but rather three separate residences - a turn in the plot that alludes to the author's own early divergence of style. And it is no coincidence that the filmmaker, the screenwriter and the cameraman all pursue Ruth, and that two of them masturbate when stimulated by film scenes in which she plays a role.
In Yehoshua's previous novels, the implied analogies between the main characters are rife with rich, complex significance; in "Spanish Charity," this technique accomplishes little. Comparisons between realistic and surrealistic trends in Moses' films are made repeatedly in this novel. The parallels alluded to between the filmmaker, the scriptwriter and the cameraman attest to the tension between these trends. But so what? What new insight do these parallels bring?
Regular diners at a feast
In an interview in Yedioth Ahronoth, published at the time of the publication of his previous work, "Friendly Fire" (2007 ), Yehoshua stated: "You have to be careful about writing with too free a hand, and the computer causes such careless writing, and so you have to have a lot of criticism around you, to stop this from happening." The author knew whereof he spoke.
Here and there, "Spanish Charity" features penetrating, original descriptions and phrases. For instance, sitting, "as regular diners at a feast," on the dining room table in Ruth's house, are a computer and a printer. That phrase catches Yehoshua at his best, unleashing an original, amusing image. Such descriptions, however, turn up too infrequently in this novel. Instead, there are far too many banal phrases and descriptions that rely on everyday, media-inflected Hebrew.
It is hard not to be impressed by the earnestness Yehoshua displays as he carries out this retrospective of his own work - and it is just as hard to face the fact that he does not pull off this retrospective well. From his beginnings as a writer, Yehoshua was, justifiably, nurtured by the academic establishment. I myself devoted a book to two of his novels. In this case, however, the establishment's support of Yehoshua's writing did not enrich his creativity. Lovers of Yehoshua's work, including the writer of these lines, will wait eagerly to see whether he has the strength to extricate himself from the academic establishment's suffocating embrace.
Prof. Avraham Balaban is a poet, author and literary critic. His book "Mr. Molcho: The Opposite Direction" was published by Hakibbutz Hameuchad in 1992.
SUBSCRIBERS JOIN THE CONVERSATION FASTER
Automatic approval of subscriber comments.

NOW: 40% OFF
ICYMI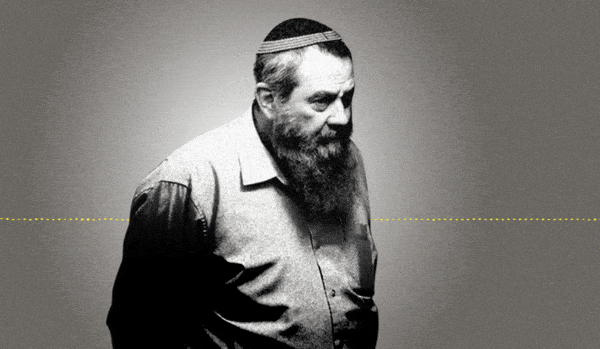 Jewish Law Above All: Recordings Reveal Far-right MK's Plan to Turn Israel Into Theocracy
Why I'm Turning My Back on My Jewish Identity
Down and Out: Why These New Immigrants Ended Up Leaving Israel
The Reality Behind 'The White Lotus' Sex Work Fantasy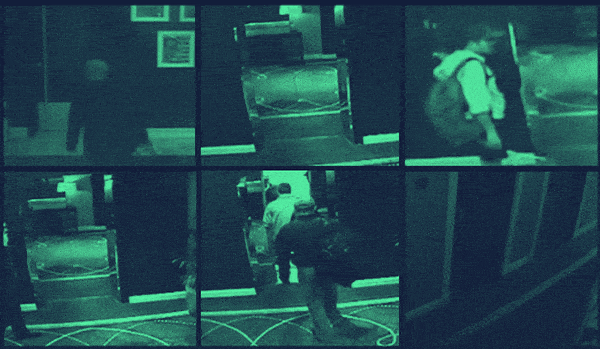 This 'Dystopian' Cyber Firm Could Have Saved Mossad Assassins From Exposure
Comeback Kid: How Netanyahu Took Back Power After 18 Months in Exile