Mark His Words
Not long ago, I wrote in these pages that there are days when there can be no more hiding in books. And then I found out - something I knew all along - that there is always a refuge in books, and the good ones still resonate these days even when they have been written long ago.
Not long ago, I wrote in these pages that there are days when there can be no more hiding in books. And then I found out - something I knew all along - that there is always a refuge in books, and the good ones still resonate these days even when they have been written long ago.
This is part of the charm of David Mendelsohn's new book "Jerusalem - Ombre ou Mirage," in which he quotes extensively from the writings of travelers to the Holy Land in past centuries. One of the more entertaining ones is Mark Twain (a.k.a. Samuel Longhorn Clemens), who visited Palestine and published his impressions in "The Innocents Abroad" (1867), his first (of many) best-sellers.
To put it bluntly, Twain was not impressed with the scenery. Nor was he amused. Some of it had to do with expectations, of course: "The word `Palestine' always brought to my mind a vague suggestion of a country as large as the United States. I do not know why, but such was the case. I suppose it was because I could not conceive of a small country having so large a history. I think I was a little surprised to find that the grand Sultan of Turkey was a man of only ordinary size ... One gets large impressions in boyhood, sometimes, which he has to fight against all his life.
"`All these kings.' When I used to read that in Sunday school, it suggested to me the several kings of such countries as England, France, Spain, Germany, Russia, etc., arrayed in splendid robes ablaze with jewels, marching in grave procession, with sceptres of gold in their hands and flashing crowns upon their heads. But here in Ain Mellahah, after coming through Syria, and after giving serious study to the character and customs of the country, the phrase `all these kings' loses its grandeur. It suggests only a parcel of petty chiefs - ill-clad and ill-conditioned savages much like our Indians, who lived in full sight of each other and whose `kingdoms' were large when they were five miles square and contained two thousand souls."
The inhabitants of Tiberias or Jerusalem did not fare much better in Twain's eyes: "The population of Jerusalem is composed of Muslims, Jews, Greeks, Latins, Armenians, Syrians, Copts, Abyssinians, Greek Catholics and a handful of Protestants. One hundred of the latter sect are all that dwell now in this birthplace of Christianity. The nice shades of nationality comprised in the above list, and the languages spoken by them, are altogether too numerous to mention.
"It seems to me that all the races and colors and tongues of the earth must be represented among the 14,000 souls that dwell in Jerusalem. Rags, wretchedness, poverty and dirt, those signs and symbols that indicate the presence of Moslem rule more surely than the crescent-flag itself, abound. Lepers, cripples, the blind, and the idiotic, assail you on every hand, and they know but one word of but one language apparently - the eternal `bucksheesh.'
"To see the numbers of maimed, malformed and diseased humanity that throng the holy places and obstruct the gates, one might suppose that the ancient days had come again, and that the angel of the Lord was expected to descend at any moment to stir the waters of Bethesda. Jerusalem is mournful, and dreary, and lifeless. I would not desire to live here."
`On account of the feud'
I could have gone on quoting from "The Innocents Abroad" ("Palestine is desolate and unlovely. And why should it be otherwise? Can the curse of the Deity beautify a land? Palestine is no more of this work-day world. It is sacred to poetry and tradition - it is dream-land"), but I think that much more relevant to our days would be to quote from Twain's 1884 masterpiece, "Huckleberry Finn." There, in Chapter 18, Huck sees how Buck, of the Grangerford family, shoots from an ambush at a member of the Shepherdson family. And the following dialogue ensues:
"Did you want to kill him, Buck?"
"Well, I bet I did."
"What did he do to you?"
"Him? He never done nothing to me."
"Well, then, what did you want to kill him for?"
"Why, nothing - only it's on account of the feud."
"What's a feud?"
"Why, where was you raised? Don't you know what a feud is?"
"Never heard of it before - tell me about it."
"Well," says Buck, "a feud is this way: A man has a quarrel with another man, and kills him; then that other man's brother kills him; then the other brothers, on both sides, goes for one another; then the cousins chip in - and by and by everybody's killed off, and there ain't no more feud. But it's kind of slow, and takes a long time."
"Has this one been going on long, Buck?"
"Well, I should reckon! It started 30 year ago, or som'ers along there. There was trouble `bout something, and then a lawsuit to settle it; and the suit went agin one of the men, and so he up and shot the man that won the suit - which he would naturally do, of course. Anybody would."
"What was the trouble about, Buck? Land?"
"I reckon maybe - I don't know."
"Well, who done the shooting? Was it a Grangerford or a Shepherdson?"
"Laws, how do I know? It was so long ago."
"Don't anybody know?"
"Oh, yes, Pa knows, I reckon, and some of the other old people; but they don't know now what the row was about in the first place."
"Has there been many killed, Buck?"
"Yes; right smart chance of funerals."
And so on and so forth.
"Feud," according to the dictionary, is "a mutual enmity or quarrel that is often prolonged or inveterate," first used in 15th century, from "fah" (hostile, in old English, and hence "foe"). Its second meaning is "property" (from "feudum," of Germanic origin, and hence "feudalism"). Interestingly enough, in two recent (relatively recent; both are now, strange as it may sound, long out of print) translations of "Huckleberry Finn" into Hebrew, the word "feud" was translated as "blood vengeance" (as in Deuteronomy 19:12, "the avenger of blood").
I was going to propose Chapter 18 of "Huckleberry Finn" as recommended reading for both Ariel Sharon and Yasser Arafat during their sleepless nights, but at the last moment, I noticed the caveat at the beginning of the book: "Persons attempting to find a motive in this narrative will be prosecuted; persons attempting to find a moral in it will be banished; persons attempting to find a plot in it will be shot."
And that is why my recommended reading for both leaders, when and if they do wake up at night, is a limerick. Shorter, to the point, and much easier to memorize:
"There once was two cats of Kilkenny.
Each thought there was one cat too many.
So they fought and they fit
And they scratched and they bit
`Til instead of two cats there weren't any."
ICYMI
Ken Burns' Brilliant 'The U.S. and the Holocaust' Has Only One Problem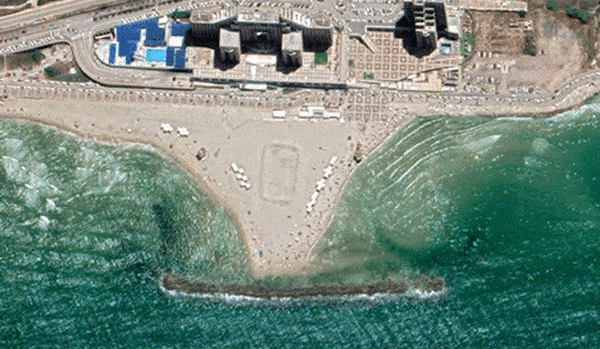 Facing Rapid Rise in Sea Levels, Israel Could Lose Large Parts of Its Coastline by 2050
As Israel Reins in Its Cyberarms Industry, an Ex-intel Officer Is Building a New Empire
How the Queen's Death Changes British Jewry's Most Distinctive Prayer
Chile Community Leaders 'Horrified' by Treatment of Israeli Envoy
Over 120 Countries, but Never Israel: Queen Elizabeth II's Unofficial Boycott