The Most Successful Artist to Come Out of Israel Lives Alone in a Tiny 48-square-meter House
Celebrated contemporary artist Michal Rovner was chosen this year to present her work at the Central Pavilion of the Venice Architecture Biennale. She spoke with Haaretz about being enthralled by nature and the meaning of success in the art world
Michal Rovner. She splits her life between New York and Kfar Shmuel in central Israel.
Credit: Avishag Shaar Yashuv
Located in a place of immense honor – the Central Pavilion of the Venice Architecture Biennale – the work of an artist, not an architect, can be seen these days. She is Michal Rovner, arguably Israel's most successful contemporary artist, whose works have been displayed at leading museums around the world and sell for hundreds of thousands of dollars. The biennale opened on May 22 after a one-year delay, and Rovner's creation, which was chosen as a special participation and does not represent a specific country, blends in well with the atmosphere and with the events of the last year.
Entitled "Culture-C1, 2021," Rovner's work, an extension of her artistic approach, features dozens of red and white figures projected on a black background, moving in a sort of coordinated chaos; sometimes they overlap, sometimes they move together as in a military parade, while at other times they look like falling leaves or viruses under a microscope.
'I have donkeys that actually cry when the air-raid sirens go off. My dog trembles all night long and birds are fleeing in order to survive. I see how nature reacts to the situation'
Rovner, 63, splits her life between New York and Kfar Shmuel in central Israel, where she spent the year of the coronavirus. She lives alone in a tiny 48-square-meter house, at the edge of a large yard, surrounded by trees, as well as a few structures that featured in her 2011 exhibition at the Louvre. Her untamed dogs and donkeys roam about in the field.
"Corona ended too quickly for me," she tells Haaretz. "It gave me some respite. Suddenly, I was dealing with my wild animals. I didn't have to mingle with anyone and I could delve into my work far from the gaze of the public eye. For the first time in a long while I spent a long period in Israel, living next to a great field. I experienced the pace of change in nature with wonder. So much life, so many events and processes take place in one field!"
How does your installation at the biennale reflect what the world experienced over the last year?
"The work is like an X-ray of what was going on in this frenzied, pandemic-struck world. We sat facing screens, presented with data and diagrams, our gaze cast at the science behind it. There was a sense of existential disquiet, with changes taking place at an accelerated rate. Humanity was in the eye of the storm. In such an extreme situation, the question of how we can live together arose once again."
The intense phenomenon of empty public spaces during the COVID-19 crisis is addressed in the text that accompanies her installation at the Venice biennale: "The images evoke a sense of threat, but also some new thinking regarding cultural and social structures. The pandemic, on the backdrop of the global climate crisis, emphasized that we are all part of one human fabric. Along with inspiring movements of solidarity and commiseration, we have also been exposed to heedlessness, indifference and inequality. This raises the question of whether we are one humanity."
In 2003, Rovner represented Israel at the Venice Art Biennale, with an exhibition called "Data Zone": a series of works featuring Petri dishes on which tiny human figures were projected, moving in both orderly and haphazard ways. The text that accompanies her new installation in Venice raises the same questions posed about that earlier work: "Who are these people? Is it us or them?" And those questions tie into the main theme of the current biennale: "How will we live together?" It was posed by Lebanese-American architect Hashim Sarkis, dean of the MIT School of Architecture.
This time too, says Rovner, the work began with filming real people. "I collect evidence from the real world, and as the work proceeds, I erase details. In all my work I remove details. I'm always asked who these people are. It could be anybody, even though at first these were specific people who then became non-specific. I like leaving the bare minimum – so people understand that this is a human being without identifying who it is."
Dogs and dramas
The conversation with Rovner took place in her yard and studio, during the recent war between Israel and Hamas in the Gaza Strip. COVID-19 and Gaza – the two big dramas of our lives here in the last year, combined with each other. While we talked, we could hear the boom of Iron Dome defense system intercepting incoming rockets, in the background.
"I can't say that I'm frightened, but this situation does spark alertness and disquiet," the artists says. "The statistics show that probably nothing will happen to me, but I'm worried about my animals. I have donkeys that actually cry when the air-raid sirens go off. My dog trembles all night long and birds are fleeing in order to survive. I see how nature reacts to the situation. I can't define exactly what it does to me."
'Corona ended too quickly for me. It gave me some respite. I didn't have to mingle with anyone and I could delve into my work far from the gaze of the public eye'
Is the situation reflected in your work?
"I'm sure it is. One way or another, my work is suffused with the reality here. Especially when you're born into such a dramatic reality. There's the video 'Border,' which I produced in 1996, about the border between Israel and Lebanon; work such as 'Co-Existence' (in which birds turn into warplanes), or 'Mutual Interest,' or the series 'Makom' (Place) – they all echo some aspect of the situation in this country. The series 'Makom' also reflects a yearning a different possibility. When I called my Louvre exhibition 'Histories,' I said that for me, history is a timeline of breaks. In my work I connect the fragments and watch them breaking up."
How was your dialogue with the curator of the Venice biennale? Did some of those ideas come up?
"In our first conversation, I referred to some structures and special houses that Hashim Sarkis had built in Lebanon. During our New York meeting I asked him why he'd moved to America, and he told me that at some point there were lots of sirens going off and shelling, and all that simply interfered with his concentration. I realized that he was talking about the first Lebanon war in 1982, and that the shelling came from Israel. But he didn't say that and we didn't talk about it. There was an immediate sense of closeness. We're both from the same Middle Eastern area, with its conflicts, wars, ties and love for the place. He invited me to join him and his family for a meal. We ate Hummus, Tahini and Ful (fava beans)."
Looking askance
Michael Rovner was born in Ramat Gan. She loved to dance growing up but that stopped when she did her army service. She studied at the Bezalel Academy of Art and Design in Jerusalem, and at the School of Film and Television at Tel Aviv University. In 1978, together with Arieh Hammer, she set up the Camera Obscura School of Arts, in Tel Aviv. In 1988 she moved to New York and in the early '90s started making video films. Hadas Maor, a contemporary art curator, would write later, regarding Rovner's first video works, that in them, "it was possible to discern the unique way she relates to the human figure, as a concrete entity and yet as something that's outside time – simultaneously. These works usually showed a solitary figure or house, perhaps floating or swallowed up by the surrounding background. Rovner wanted to point to a basic characteristic of forms, to touch their abstract essence."
Regarding Rovner's works in the first decade of this millennium, Maor wrote that they began more frequently to integrate "scientific-like objects and moving images. Her images are projected onto laboratory Petri dishes, onto rocks placed behind glass display windows, or at the bottom of old stone wells from different locations across the Middle East."
In 2005, Rovner created "Living Landscape," a 10-minute video-art installation erected at the entrance to the museum at the Yad Vashem Holocaust Remembrance Center in Jerusalem. It depicts the Jewish world in prewar Europe by means of a collage of images portraying the lives of Jewish people; the video footage is projected onto a huge triangular screen.
In 2011, two monumental stone structures she'd created as part of her series, "Makom II" and "Makom IV," were installed in the Napoleon Court at the entrance to the Louvre. Two large-sized video works of hers were displayed elsewhere in the museum, in the Middle Ages and Ancient Early Middle East sections (in rooms devoted to Syria, Jordan and Palestine), and in the medieval moat. Rovner's Louvre exhibition was unprecedented in size, in comparison to other contemporary art shows on display there.
Rovner's creations have been showcased in more than 70 exhibitions in Europe, the United States and other countries. She is represented by the prestigious Pace Gallery in New York, and her works are part of the permanent collections of the MoMA and the British Museum, the Whitney and the Chicago Art Institute for contemporary art, as well as of the Tel Aviv Museum and the Israel Museum. Over the years, Rovner has continually shown her uncompromising nature with respect to her work: Indeed, her participation at the biennale was almost called off due to incorrect lighting.
How does the contrast between life in the big city and on a moshav in Israel affect you? Is there a difference in doses of noise and quiet?
'One way or another, my work is suffused with the reality here. Especially when you're born into such a dramatic reality'
"Life in New York and life here are total opposites. I always hate leaving, and then I'm glad to get reacquainted with my place in New York, and then come back from there with renewed energies. The change in perspective is important: It's important to look at your life from a different place, from a distance."
Being Israeli is sometimes a challenge for Rovner. During the 2014 Israeli war in the Gaza Strip, she went to Naples to set up an installation. "I was sitting with people who really like my work, but they looked at me askance, telling me they were seeing shocking scenes from Gaza on TV."
And what did you say?
"That it was also difficult for me, but that reality was more complicated than what they were seeing in the media. Suddenly, in the middle of our meeting, my phone showed a red-alert signal. Avi, who works with me, quickly called his wife back home, and you could hear the air-raid sirens through the phone. In the meantime, I called to see what was going on at my place, and they had heard sirens there as well."
What do you feel about being called Israel's most successful artist?
"I don't like it. I don't need it. What – have I embarked on a campaign of conquests? I'm very devoted to what I do and I always have an urge to create. I'm a person who works hard and I'm not sure what the criteria for success are. How do you measure success in art? For example, my good friend Avner Katz, who died recently – I look at his work, which is so powerful, but he never reached some of the places where I've exhibited around the world. But for me, he was a success. We don't do what we do in order to succeed. I want my work to touch people. In any case, I can't stop."
'No bullshit'
There are many Israeli artists she admires, such as the late Moshe Gershuni and Aviva Ori, as well as Micha Ullman. She especially liked Dani Karavan, who died last month. He called her "my granddaughter," and was her best artist-friend, says Rovner, as is his wife.
Rovner: "He would praise, love, be generous and funny when required. Dani was excited by my donkey as if it were some musical piece. He was completely authentic, courageous, combative, very young in spirit, very curious – a brilliant man with an immense knowledge of art, music, history and mythology. There was no arrogant bullshit or sense of self-importance there."
Similar to Karavan's oeuvre, many of Rovner's works are also exhibited in open or closed public, non-museum spaces: "Recently, people have started talking about immersive and interactive art. It's not a statue or a painting on a wall but art that surrounds you, art that you interact with. This marks the beginning of a new tempting and innovative era. But Dani created such works long ago."
What would you say are your most important works?
"My life's work is at Yad Vashem, dedicated to the Jewish world in Europe before it was lost in the Holocaust. The second most significant one for me, is "Traces of Life" dedicated to the one and a half million children at the Jewish pavilion at Auschwitz. Professionally, the most important exhibition was the one at the Louvre. That was when I delved into research on the ancient Middle East and into the inner sanctum of testimonies and remains of artistic expression from the dawn of humankind."
Would you like to exhibit more in Israel? Would you like commissions for works to be placed in public spaces here?
"I already have some works in places that are meaningful to me, but am always happy for more good opportunities."
When talking about her love for exhibitions in public places, however, she does voice some criticism of the situation in Israel in this realm.
"It's always challenging to be part of an environment that contains life, movement and noise, one that has visual content, cultural and historical, and not just to exhibit work protected by the walls of a gallery or museum," she says. "Every public installation has expanded my work. When I filmed some monuments in London for my project in the train station, I saw how full of statues and sculptures the city was; they are present everywhere. I've tried to remember and count how many public artworks that are not memorials there are in Israel. Undoubtedly, we're way behind in this area."
Do you create works for private individuals?
"I make things because that's what I do. Private individuals or museums purchase them. Special commissions I usually do for public organizations or spaces, as part of projects that are important or interesting to me."
Rovner's studio has work areas, exhibition spaces and an office. Few Israeli artists enjoy such conditions, but Rovner says that she's not unusual in comparison to artists around the world.
"There are international artists such as Jeff Koons and Ai Weiwei who have studios with tens or hundreds of people. Other artists have big houses and small studios. With me, it's the opposite," she says. "Even if my studio were larger than it is, it wouldn't be enough."
Click the alert icon to follow topics:
ICYMI
Ken Burns' Brilliant 'The U.S. and the Holocaust' Has Only One Problem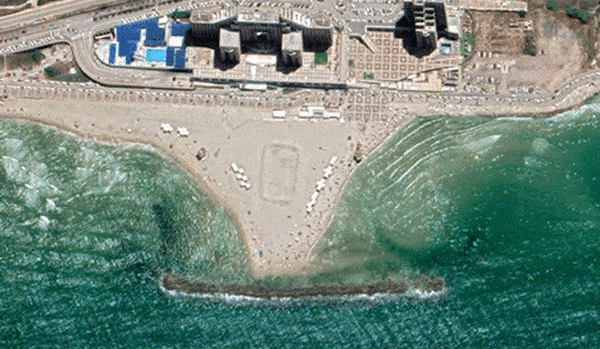 Facing Rapid Rise in Sea Levels, Israel Could Lose Large Parts of Its Coastline by 2050
As Israel Reins in Its Cyberarms Industry, an Ex-intel Officer Is Building a New Empire
How the Queen's Death Changes British Jewry's Most Distinctive Prayer
Chile Community Leaders 'Horrified' by Treatment of Israeli Envoy
Over 120 Countries, but Never Israel: Queen Elizabeth II's Unofficial Boycott