Learning to Get Your Baby to Sleep – for 3000 Shekels
Consulting firms for parents are a booming global industry. When did we lose our parental instincts?
Tired and sleepy parents
Credit: Oksana Shufrych / Shutterstock.com
On the television show "Supernanny," which was first aired in Britain in 2004, nanny Jo Frost taught parents how to regain control, and shed new light on the need for outside intervention when parents are unable to discipline their children.
Since then, many programs on the subject of education have been aired in the United Kingdom, including "Little Angels," in which parents of children with various behavior problems came to a house fully equipped with cameras and professional advisers, and learned about parental authority; and even a version of "Supernanny" for dogs.
The popularity of these programs has led to the flourishing of educational institutions for training parenting consultants, mainly for guidance about sleep, and the industry is picking up momentum.
Israel, where the birthrate is the highest among the countries of the inter-governmental OECD group, also stands out when it comes to seeking parenting consultants. Many parents abroad still consult professional literature and studies about raising children, and make do with seeking advice from their pediatrician or community nurses. But the israeli market is full of various types of consultants, who presume to help parents in the complex task of raising children: for toilet training, nursing, infant development and sleep. This is in addition to post-partum doulas (who help parents mainly after the birth), and even advisers who help to adjust a baby carrier.
The market of parenting guidance is apparently worth several million shekels a year, although an actual calculation is hard to make, since most providers are independent. Some provide consulting services in addition to their salaried jobs, and some serve as psychologists, certified consultants and family therapists who also give advice on parenting, as part of a therapeutic process undergone by the entire family.
Despite the large sums paid by the parents, and perhaps for that very reason, the field is unsupervised. Not all the consultants have undergone suitable training, and instruction at various educational centers is not overseen by any official body. There are academic institutions that offer a detailed study program in family consulting, parental guidance and specialization in preschool children, which also includes a long period of practical experience; but many train consultants focusing mainly on various methods usually developed by their directors.
The cost of the study program can vary between 7,000-10,000 shekels ($2,000-$2,800) for a half-year course, followed by an internship during which the student is expected to offer guidance at a discount.
For Daphna Tayar, a therapeutic educational consultant and a certified behavioral-cognitive therapist, this situation is likely to cause damage. "These are things that infuriate and even shock me," she says. "There is a lack of real training, expertise in giving advice, how to sit with a client. You have to learn not only the content of the guidance itself, but also about client-therapist relations," she adds.
Michal Daliot, who was the "Supernanny" in the Israeli version of the program, and ran a program to train family consultants at the Levinsky Teachers College in Tel Aviv, says there are no shortcuts. "As someone who has studied and teaches the field in depth, I understand my responsibility in training the advisers, which takes two years and requires serious filtering," she says. "This is a serious matter. Not everyone can teach this field, nor can everyone learn it."
Ongoing telephone support
Mila Talman, director of marketing at a large company, completed sleep consultant studies about a year ago and has since opened Pashut Lishon Tov (Simply to Sleep Well), a sleep training consultancy. As opposed to the more veteran professionals, she claims that her training, which lasted five months, was thorough.
"We learned about infant development, about physiological problems that can affect infants' sleep and about the physical consequences of sleep problems, and we also studied scientific studies in the field, in depth," she says.
Talman is one of many to have undergone the brief training, which is usually quite profitable: Rookie sleep consultants charge 400-600 shekels per session, a rate that can eventually double. Usually there is a need for more than one session. The complete process, which usually begins at the age of five months and includes a personal meeting and regular guidance until there's a successful conclusion – in other words, until the infant sleeps all night – the price ranges from 1,400 shekels to about 3,000 shekels.
Rates soar when it comes to toilet training. Tayar, for example, charges the usual market price for parenting advice – 450-500 shekels per session – but for toilet training, she charges double or even more. "It's a process composed of two to three focused personal sessions," she says, "telephone support takes up a lot of time, and the most important thing is my level of expertise, which justifies the price."
Talman believes that "if you look at all the hours invested, especially in cases of long processes, sometimes a few months of close guidance for the parents – by email, meetings and phone calls – you see that the consultant doesn't really earn a lot relative to her investment."
"The success rate is over 95 percent," she says. "For many families, the guidance really improves the family's life, and there are cases in which it even prevents families from falling apart. It's impossible to quantify with money the ability to go back to sleeping all night and getting your life and your relationship as a couple back on track."
'We felt like a terrible failure'
Yet, despite the great expense of time and money, this is not a foolproof process. Liat and Benny from Haifa, who have a 4-year-old daughter and a 1-year-old son, have gone through no fewer than three toilet training professionals in the past year.
"When our daughter was two and a half, I prepared myself psychologically to start toilet training on Passover," says Liat. "I read books and articles, bought my daughter books on the subject and felt that she was ready. But within the first several days, we already saw that it wasn't working."
"After four months of endless accidents, and after other children in the preschool were toilet trained quite easily and our daughter pooped in her pants all day long, we were frustrated and felt like a terrible failure," Liat adds. "We didn't understand what we were doing wrong. We asked for tips from our parents and other relatives, and everyone had something to say on the subject, and there was no uniform policy in what they recommended to us."
In their distress, Liat and Benny turned to a toilet training consultant. "We came to a certified consultant with lots of recommendations, and she gave us all kinds of tools that we really connected with. And it really worked – but my daughter understood the trick very quickly, and went back to pooping in her pants.
"Later the nursery school teacher sent us to a child psychologist who specializes in toilet training. We attended several very interesting meetings, because we really took a good look at our education and understood a great deal about the mistakes we had made, and that really contributed to other issues, for example, falling asleep at night, but not toilet training – because every method she suggested simply didn't work.
"After additional months of accidents, we decided that the situation required the 'big guns' – and made an appointment with one of the most well-known experts in the field. We paid 2,700 shekels for a process that included individual meetings, access to videos and personal consultation via video chats.
"She really was accessible, we asked her online how to react to specific situations, and we felt that it was working. Maybe we related more seriously to her process, because of the high cost. There was significant improvement for two months and we were sure it had succeeded, and we consulted her less and less. But about a minute after the paid consultation ended – the child went back to having accidents."
Liat and Benny admit that the problem may be the multiple approach of various therapists. "We spent almost 5,000 shekels on toilet training consultants – and our child still isn't toilet trained. We feel that we threw the money into the trash," says Benny. "There's no question that there's a problem here, that the many different methods simply confused her," adds Liat.
But there are also other stories. Orly Eyal-Levy and Assaf Levy of Ramat Gan, parents of a 4-year-old boy and a 7-month-old girl, consulted Talman about a year ago when she was doing her internship, and received advice for a nominal fee.
"After three years during which we simply didn't sleep at night, we wanted our lives back. I realized that there's a certain age when a child has to sleep alone, and we decided to get sleep advice," says Eyal-Levy. "From the moment we began, it took about six months, but the results were great – from having a child who didn't like to sleep, and who we had to fight with, to a child who asks to go to bed at the set time, because there's a bedtime ritual that he loves."
Eyal-Levy says that she was afraid of the process and even wanted to stop, but "in the end, I didn't feel at all that someone was coming into my home and interfering. I was afraid that there was a rigid method that you had to adhere to, but I realized that there was room for thinking and intuition even within the guidance process."
'You don't have to obey automatically'
"There's a surplus of demand for counseling. I think that parents are demanding it too much and there are some who don't make a move without it," says Tayar.
"I would like parents to know how to rely on themselves. I hear more and more parents who ask if they can bring the child to a session or if I can come to their home and toilet train the child myself. That stems from the fact that they don't understand and don't recognize their parental role," Tayar adds.
Daliot, the Israeli Supernanny, recommends that parents seeking guidance rely on their intuition. "You have to seek guidance only to add something, to take additional aspects and to inject them into the parenting. Only from the moment when a parent says to himself – 'I'm not managing, something isn't working' – that's the time to consult with an expert. And when you ask for guidance, the parents have to be linked. They have to listen to the consultants, but to their hearts as well; not to automatically comply, but to adapt the recommendations to their scale of values."
Tayar believes that the field will only expand, and she isn't happy about that. She feels the government should "fund a course for parents-to-be to give them tools for coping and parental authority, but I don't see that happening here anytime soon."
Click the alert icon to follow topics:
ICYMI
Ken Burns' Brilliant 'The U.S. and the Holocaust' Has Only One Problem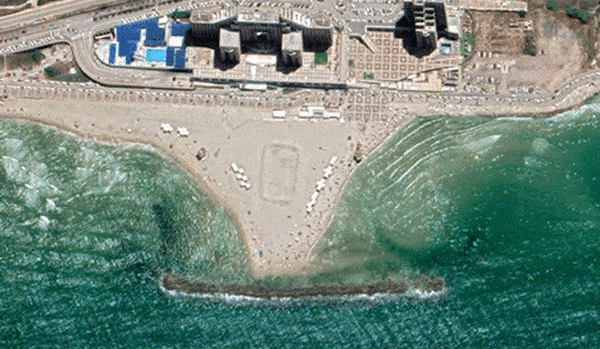 Facing Rapid Rise in Sea Levels, Israel Could Lose Large Parts of Its Coastline by 2050
As Israel Reins in Its Cyberarms Industry, an Ex-intel Officer Is Building a New Empire
How the Queen's Death Changes British Jewry's Most Distinctive Prayer
Chile Community Leaders 'Horrified' by Treatment of Israeli Envoy
Over 120 Countries, but Never Israel: Queen Elizabeth II's Unofficial Boycott