Facebook Funerals and Smoking Scorpions: Ten Trends to Look Out for This Fall
Here are the newest fads that could sweep Israel this year. Now hurry up and pass the scorpion
A scorpion under ultraviolet light.
Credit: Stuart Summerfield
Facebook funerals
The level of exposure we're allowing ourselves on social media is growing rapidly. Until just a few years ago, people didn't customarily report the death of someone close to them on Facebook, whereas these days, Facebook posts have become a central component of the mourning ritual. The next step will be funerals broadcast live on Facebook, with ceremonies adapted for that purpose. One-third of millennials said they would be happy to attend a funeral online instead of actually going to the funeral home or cemetery, like in the old days.
Fast tech
Executives at tech firms in California's Silicon Valley have been spotted recently in an unfamiliar euphoric state. They're reporting high productivity, sharpness of perception and a good mood. This time, it's not the influence of psychoactive substances at doses either high or low, but another means: lengthy fasts. CEOs fast for periods of between two and eight days, then eat over the course of a similar length of time, before beginning another fast. In some cases, all the employees in a company or a particular department fast together. They become extremely thin, but that isn't the goal – the aspiration is to achieve better job performance.
The hypothesis is that after two days of foodlessness, the body starts to feed itself by utilizing reserves of fat, nourishing the brain with "super food." Advocates of the method maintain that by this means they penetrate their body's "code" – or biohacking, as it's known. A beneficial by-product is said to be the prolongation of the life span by 20 years or more, thus making it possible to work even more.
Scorpion kick
In northwest Pakistan, near the Afghanistan border, they've developed a means for getting high that hasn't been seen anywhere else: smoking scorpions. Residents of the Peshawar region skewer the arachnids, dry them in the sun or over charcoal, and then roll and smoke them in a blend with tobacco, marijuana or opium. The effect is said to be similar to that of a scorpion bite: The smoker suffers from excruciating pain for a few hours, but when the pain subsides, a feeling of euphoria sets in and, according to some users, a kind of out-of-body experience occurs. The scorpion-smoking trend has recently spread to other parts of Asia and has also reached the West. Experts warn that scorpion venom is extremely harmful, as well as addictive. On the other hand, that's also what they said about marijuana.
Origin of trans-species
As a teenager growing up in Argentina, Luis Padron developed an obsession for elves. Rejected by his peers, he read reams of fantasy books in which elves play a central role. As an adult, Padron, now 25, decided to fulfill a dream and become an elf himself. He invested tens of thousands of dollars in plastic surgery – in part to remove body hair and change the color of his eyes – and also plans to acquire cat-shaped eyes, pointed ears and a chin to match. "I consider myself trans-species, in the same way transgender people feel," he was quoted as saying by British newspaper The Daily Mail.
Padron, from Buenos Aires, is a striking but not unique case of "trans-speciesism": people who feel like a non-human being and believe that their body is out of whack with their identity. Other trans-species individuals feel like animals, such as tigers or unicorns. As Padron noted, "The fantasy genre makes me happy and because I didn't have many friends when I was younger, I submerged myself into it."
From one extreme to another
The surge in popularity of the far right and the white supremacist movement in the United States following Donald Trump's election has focused interest on the "alt-right," a movement that many describe as a rebranding of neo-Nazis of yore. But the appearance of the Nazi salute and other symbols of National Socialism brought about a split in the new right and the emergence of the "alt-light." Originally a derisive term that Richard Spencer – a leader of the racist right – bestowed on right-wingers who objected to some of his ideas, it was adopted by some activists (though they still define themselves as avid right-wingers). Well-known figures currently identified with the movement are the provocateur Milo Yiannopoulos and the hipster journalist Gavin McInnes.
Water closets
The flourishing island state of Singapore is one of the most densely populated places on Earth. The local government is investing vast resources to make the most efficient use of the available space. To that end, it's currently digging an immense network of underwater tunnels to store oil and other resources – an innovative solution for the problem of scarce storage space in an increasingly crowded world. Another example of the same is that Amazon recently registered a patent on huge underwater storage depots, from which items can be retrieved robotically. Within a few years, private individuals will also be able to use similar facilities to store clothes, books and, perhaps, old newspapers.
Going biblical
Recent years have seen a return to biblical names, particularly from the Hebrew Bible, for boys in the United States. Particularly popular is Noah, which last year was the most popular name for male babies in California, Texas, Illinois, Pennsylvania, Connecticut, Maryland, New Hampshire and Hawaii. The name Elijah also ranks high. (The most popular boy's name in the United States this year, incidentally, is Liam.) On the assumption that American trends tend to reach Israel, we can look forward to a return to similar names here, too.
Creatures of habit
Fluidity and non-commitment are among the attitudes characteristic of life in the postmodern age. But in an apparent reactionary trend, new ways of being, characterized by rigidity and commitment, are springing up among young adults. One of the most interesting of these is the Benedict Option – which calls for educated young people to fill up the monasteries again. This follows several decades in which Catholic monasteries and convents in the West were largely emptied of novitiates. The concept of a return to monastic life was developed by Rod Dreher, who presents himself as the representative of the generation of what he calls "granola conservatism" – young Christians possessing environmental and social awareness who want to withdraw from the capitalist world and create a counterculture of Christian communities. His book "The Benedict Option: A Strategy for Christians in a Post-Christian Nation," which draws inspiration from contemporary philosophers such as Alasdair MacIntyre, has been one of the most discussed books of ideas in recent months.
Borderline cases
The Sykes-Picot Agreement of 1916 was a secret accord between the United Kingdom and France, which in effect determined the national borders within the Middle East for the next 100 years. In 2014, when the Islamic State group declared void the border between Syria and Iraq, commentators and scholars declared "the end of the Sykes-Picot era" in the Middle East. Since then, ISIS has been effectively defeated and a new balance is emerging in the region.
In an article published in July, Lorenzo Kamel, a historian at the University of Freiburg, describes the emerging new order as "the new Sykes-Picot." Like the old version, the new order is characterized by growing involvement of external forces in the region, supported by local monarchies. Indeed, Saudi Arabia, with President Donald Trump's support, is the dominant political player in the new alignment, under the leadership of its ambitious, young crown prince, Mohammed bin Salman. To bolster its strength, Saudi Arabia signed written agreements with Egypt and is also reportedly working in cooperation with Israel, leaving Qatar isolated. These processes, Kamel says, will shape the region in the years ahead.
Planting a seed
The past decade has seen a heightened interest in animals as a topic worthy of philosophical, literary and historical consideration – a trend that has intersected with the animal rights movement. Now, though, a new area of activity has emerged: Last year, feminist philosopher Luce Irigaray, together with fellow philosopher Michael Marder, published "Through Vegetal Being: Two Philosophical Perspectives," a meditation on the significance of the vegetal in human life. Marder, who in the past engaged in a metaphysical critique of Zionism, previously published a book titled "Plant-Thinking: A Philosophy of Vegetal Life," in which, according to the publisher, Columbia University Press, he discusses "the process of bringing human thought itself back to its roots and rendering it plantlike."
ICYMI
Ken Burns' Brilliant 'The U.S. and the Holocaust' Has Only One Problem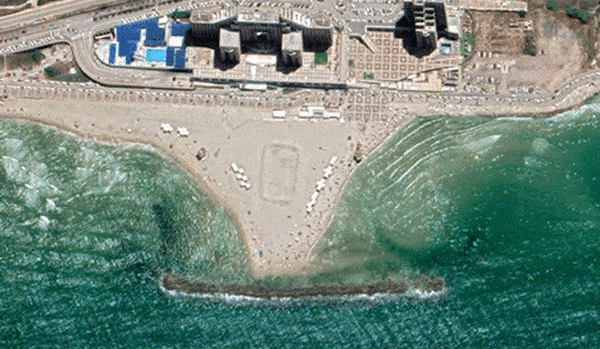 Facing Rapid Rise in Sea Levels, Israel Could Lose Large Parts of Its Coastline by 2050
As Israel Reins in Its Cyberarms Industry, an Ex-intel Officer Is Building a New Empire
How the Queen's Death Changes British Jewry's Most Distinctive Prayer
Chile Community Leaders 'Horrified' by Treatment of Israeli Envoy
Over 120 Countries, but Never Israel: Queen Elizabeth II's Unofficial Boycott