Torah Portion of the Week: The Power of Confession
Parashat Vayikra.
Sacrifices, a woodcut by Julius Schnorr von Carolsfeld from the 1860 Die Bibel in Bildern.
What is the meaning of confession in the Bible? Does a psychological drama lurk behind the technical language of the laws pertaining to offerings? This week's Torah portion, Vayikra (Leviticus 1:1-5:26), deals with those laws, including a guilt (asham) offering, presented after certain types of offenses are committed – in the case of a person who avoids testifying even when his testimony is vital, a person who touches a ritually impure animal or person, or a person who does not execute an oath: "When he realizes his guilt in any of these matters, he shall confess that wherein he has sinned. And he shall bring his penalty to the Lord, for the sin of which he is guilty and the priest shall make expiation on his behalf for his sin" (Leviticus 5:5-6). It is later stated: "and he shall be forgiven" (Lev. 5:10).
According to scholar Jacob Milgrom, in his important commentary on the book of Leviticus in "The Anchor Yale Bible Commentaries" and elsewhere, a confession expresses feelings of guilt and regret. Sinners, tormented by their conscience, overcome shame and the tendency to deny their acts and manage to articulate their innermost feelings. Thus, says Milgrom, the door is open for sinners to make peace with their neighbors and with God. Milgrom considers confession to be powerful enough to turn malicious, conscious acts into something regarded as a mistake. Whereas the priestly literature permits accidental sinners to repent their sins, confession grants deliberate sinners the status of accidental transgressors, offering them an opportunity for atonement and forgiveness.
A psychological interpretation is perhaps unnecessary for understanding this biblical text and might even be anachronistic in imposing modern concepts involving the ego on ancient writings – which is what David A. Lambert claims in his book, "How Repentance Became Biblical." In light of his discussion, we will look at two other examples of confessions in the Bible, before returning to the matter at hand.
When Joseph's brothers arrive in Egypt to buy food, Egypt's ruler – their brother Joseph, whom they fail to recognize – torments them, accusing them of espionage; he imprisons one of them, demanding that the others bring him their youngest brother. Unaware that Joseph understands their conversation, the brothers say to one another, "Alas, we are being punished [ashemim] on account of our brother, because we looked on at his anguish, yet paid no heed as he pleaded with us. That is why this distress has come upon us" (Genesis 42:21).
Although it is tempting to offer a psychological interpretation of the brothers' remarks, it is not called for in this context. The brothers seek an answer to their distress; their confession "interprets" or explains their situation: "That is why this distress has come upon us." Reuben confirms this: "Did I not tell you, 'Do no wrong to the boy'? But you paid no heed. Now comes the reckoning for his blood" (Gen. 42:22). Reuben wants to clear himself of blame with regard to the current situation, but not with respect to Joseph, for "the reckoning for his blood" will come now. The brothers' fundamental assumption, that their crisis is punishment for past actions, leads them to grasp the specific reason for the punishment meted out upon them.
The confession by King David after sinning with Bathsheba – "I stand guilty before the Lord!" (2 Samuel 12:13) – is ostensibly a classic example of regret and repentance. As Lambert notes, David confesses after talking with the prophet Nathan, who tells the king the parable of the poor man's lamb. This leads David to an act that biblical heroes do not know how to perform: to incriminate himself. This tactic underscores the absence of the cultural phenomenon of pangs of guilt from the biblical world. Angered by the villain in the parable, David says he would pass a death sentence on him: "As the Lord lives, condemned to death is the man who did it!" (2 Samuel 12:5).
Nathan then exclaims to David: "You're that man!" (2 Samuel 12:7), describing the penalties God will impose on him. Understanding that he is the accused, and not the judge, David confesses: "I have sinned against the Lord." As with Joseph's brothers, David's confession is not the result of sleepless nights and feelings of guilt or shame over what he did to Uriah and Bathsheba, but rather a response to future punishment. The king's admission of guilt and his awareness of the balance of power between God and himself results in a lesser penalty: "And Nathan replied to David, 'The Lord has remitted your sin; you shall not die'" (2 Samuel 12:13). The statement "you shall not die" implies, however, that the sinner – who turns out to be David himself – "is condemned to death."
Now back to Parashat Vayikra: What characterizes the events that demand a confession is the sinner's ability to move on, to forget past actions. Like Joseph's brothers and David, such sinners want to proceed with their life but are haunted by the sin they committed. For each of the three categories of sin, the Torah states, "The fact has escaped him, and then, being unclean, he realizes his guilt" (Lev. 5:2), or, "The fact has escaped him, but later he realizes his guilt" (Lev. 5:3-4).
The word "ashem" – rendered as "realizing his guilt" above – also occurs in the story involving Joseph's brothers, and has a similar meaning: "Alas, we are being punished [ashemim] on account of our brother. ... That is why this distress has come upon us." "Guilt" is not an emotion but a sort a sort of legal situation where the offender must pay for past acts. The confession of the brothers expresses neither guilt nor pangs of conscience, but instead perception of the reason for their distress. Also in Vayikra, awareness of guilt leads to a confession: "When he realizes his guilt in any of these matters, he shall confess that wherein he has sinned. And he shall bring his penalty to the Lord, for the sin of which he is guilty."
Such sinners awake from their moral slumber not because of feelings of guilt but because of their present distress, which leads them to seek a reason for that state. Confession is not the core of the process of atonement, but it enables sinners to enter into that process – because awareness of sin is a necessary condition for wanting to be saved from punishment. This is not because the law is interested so much in the feelings or honesty of the sinner, but rather because realization of the act of sinning is vital in order to be saved from punishment. Deliberate sinners must explicitly make a declaration regarding their transgression and their attitude to the fact that God is in control of their lives. This is the key to atonement and forgiveness, which are obtained by means of offerings.
All biblical quotations are taken from the JPS Tanakh: The Holy Scriptures, published 1985.
Click the alert icon to follow topics:
ICYMI
Ken Burns' Brilliant 'The U.S. and the Holocaust' Has Only One Problem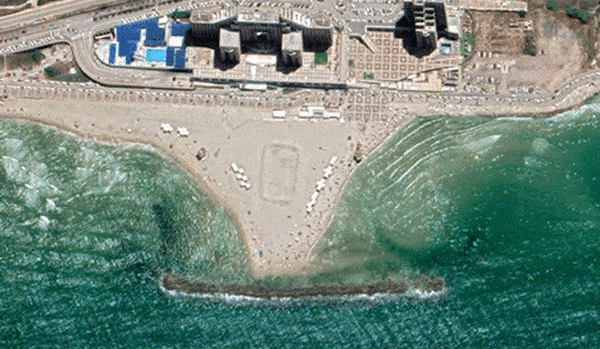 Facing Rapid Rise in Sea Levels, Israel Could Lose Large Parts of Its Coastline by 2050
Lapid to Haaretz: 'I Have Learned to Respect the Left'
The Mossad's Fateful 48 Hours Before the Yom Kippur War
As Israel Reins in Its Cyberarms Industry, an Ex-intel Officer Is Building a New Empire
How the Queen's Death Changes British Jewry's Most Distinctive Prayer