Rare Kafka Letters in Hebrew, Finally Returned to Israel, Reveal Writer's Deep Love for the Language
Artifacts from the literary estate that was delivered to the National Library of Israel this summer include letters Kafka wrote to his Hebrew teacher as well as lists of expressions next to their meaning in German
Illustration: Portrait of Franz Kafka Franz – Kafka, one of the greatest Jewish writers of the 20th century.
Credit: De Agostini/Getty Images
At first glance, the brief letter in somewhat broken Hebrew, sent by a man to a woman nearly a century ago, seems barely worth a mention. After decoding the grammatical errors, spelling mistakes and rather tortured syntax, the fascinating message we're left with is that the writer will be late for their meeting because he has a doctor's appointment.
What transforms the note from an uninteresting piece of paper into a precious (and valuable) historical document is the fact that it was written by Anshel – better known as Franz – Kafka, one of the greatest writers of the 20th century. This summer, 95 years after Kafka's untimely death at the age of 40, it was made public for the first time.
The letter is one of the most intriguing of the Kafka documents that were returned to the National Library of Israel in Jerusalem after languishing in a safety deposit box in a Zurich bank for decades. The box had been rented by Esther Hoffe, the former secretary of Max Brod – Kafka's close friend, biographer and the literary executor of his estate.
Brod died in Tel Aviv in 1968, but instead of complying with his will and placing the contents of his estate, including the Kafka documents, in a public archive, Hoffe sold them off to the highest bidder, over a period of decades. And what she didn't manage to sell, she kept in safety deposit boxes, perhaps in order to see to the comfort of her own heirs.
Just prior to her death in 2007, she also tried to bequeath them to her daughters, Eva and Ruth. Last summer, however, after a prolonged legal saga that Haaretz covered extensively, the documents were retrieved and delivered to Israel's national library. (Eva and Ruth died in 2018 and 2012, respectively.)
Among the documents, which include draft versions of several of Kafka's most prominent works, including "Letter to His Father," of particular interest is what he wrote in Hebrew. Like many Jews who lived in Prague at the beginning of the 20th century, Kafka was multilingual and multicultural, code-switching between his Jewish, Czech and German worlds. His literary work, as well as most of his letters and diaries, were written in German. The letters in Hebrew, addressed to Puah Ben Tovim Menczel, his sabra Hebrew teacher, are part of his efforts to learn and use the language.
'Kafka spoke Hebrew'
Menczel was born in Jerusalem in 1903, 20 years after Kafka was born in Prague. In high school, Hebrew Gymnasia Rehavia, one of her teachers was Prof. Samuel Hugo Bergman. A friend of Kafka's from Prague who immigrated to Palestine in 1920, Bergman would go on to become the first rector of the Hebrew University of Jerusalem. When Menczel completed her studies, Bergman helped her obtain a scholarship to study mathematics at the German University of Prague.
Menczel stayed with Bergman's parents and gave Hebrew lessons to support herself. Bergman's mother put her in touch with Kafka. The young Jewish author wasn't content with knowing only the academic Hebrew used by writers and professors of his generation. He wanted to learn conversational Hebrew, in part to prepare for the possibility of immigrating to Palestine. Menczel accepted the challenge, without knowing, of course, that her student did not have long to live and that after his death he would gain recognition as one of the greatest writers of the 20th century.
Kafka was 39 and Menczel was 19 in the fall of 1922, when the lessons began. They took place in his room in his parents' home, where he hoped to recover from the tuberculosis that had forced him to take early retirement from the insurance company where he worked.
The writer began learning Hebrew in 1917, the year he was diagnosed with tuberculosis. He studied on his own and with friends, including Brod and Felix Weltsch, an important Zionist figure who in 1939 fled Prague and came to Palestine with Brod and his family. Kafka was also taught by the largely-forgotten Hebrew poet and author Jiri Mordechai Langer, a one-time member of the court of the Hasidic Belzer Rebbe who in 1923 published "Die Erotik der Kabbala" ("The Eroticism of Kabbalah").
In 1941, Langer wrote this about Kafka's knowledge of Hebrew: "I said that Kakfa had read my poems, meaning that he knew Hebrew? … Yes, Kafka spoke Hebrew. Near the end, we always spoke to each other in Hebrew. He, who would always promise and again promise that he was not a Zionist, studied our language in middle age and studied it with great diligence, and unlike the other Prague Zionists, spoke fluent Hebrew. That caused him particular satisfaction, and I don't think I would be exaggerating in saying that he truly prided himself in knowing it."
Langer later described a specific situation in which Kafka demonstrated his conversational skills in the language. "While riding the streetcar and talking about the airplanes flying over Prague at the time, the Czechs … upon hearing the sounds of our language, which apparently were pleasing to them, asked us what we were speaking and when we answered what the language was and what we were talking about, they were amazed that it was possible to speak in Hebrew even about airplanes … which made Kafka thrilled and proud! He was also pleased over every new Hebrew word that he learned from me as if it was from a great treasure," Langer wrote.
"It turns out that he also read Hebrew for enjoyment, but he wasn't a fan of writers who prattle on and use really rare words. He once told me that they want to show their knowledge of the Hebrew dictionary," Langer added.
In 1922, with Menczel's help, Kafka copied down words and expressions from Yosef Haim Brenner's Hebrew novel "Breakdown and Bereavement," which interested him and was an indication of the high level of Hebrew that he attained.
The lessons with Menczel were not to last. In 1923, she decided to give up on becoming a math teacher at the Gymnasium in Jerusalem. She withdrew from the university in Prague and decided to study education in Berlin.
She worked in Germany at Ahava, a famed institution that cared for refugees and orphans from Eastern Europe. In the summer of 1923, she went with a group of children to the countryside, from where she corresponded with Kafka and told him about her concern over her parents' reaction over the change in her career path.
Kafka responded in somewhat broken Hebrew and tried to calm her. "I don't at all understand your concerns about some kind of opposition from your parents to your studies. I thought it was already settled that you would stay in Europe (don't laugh) another year and a half, and that's also no longer settled? And now of all times, they will decide this question? By the way, you can't possibly have already received your parents' letter, in which you will find the results of the conversation with Hugo [Bergman] with your parents. And Hugo's wife, with whom I spoke today, also hasn't received a letter from her husband from Jerusalem. But I understand well the fear that you have in waiting for an important letter that is wandering around all the time. How many times in my life have I burned with such fear. It's a wonder no one turns into ashes when that is the reality [Hebrew unclear]. I am also very sorry that you also have to suffer so, dear poor Puah. But in the meantime, [your parents'] letter will already come and everything will be good."
Kafka scholars have not yet deciphered the letter in its entirety and some of its references are therefore not clear.
Apparently Menczel actually visited Kafka during this period, because in August 1923, he wrote to another female friend in Germany that "recently, a good [female] friend who lives in Palestine came to visit me, the one whom I told you about. The visit was very short, but her self-confidence and gaiety stayed with me and made me stronger for a long time."
Nevertheless, the contacts between Kafka and Menczel ended at some point, or at least Kafka suggested as much in a letter he wrote several final months before he died. In November 1923, he wrote to his physician and friend Robert Klopstock: "I haven't seen Puah for the past five weeks. She totally disappeared from my life and doesn't even answer my postcards." A month later, he wrote: "I haven't been able to reach her for months. Did I insult her perhaps?"
In 1925, Menczel completed her education studies in Berlin and returned to Palestine with her husband, Joseph Menczel, whom she met in Germany. She became an educator and in 1954, following the death of her husband, she moved to Be'er Sheva, where she founded and ran the Makif Aleph high school.
Menczel donated several of Kafka's Hebrew notebooks, which he had presumably given her, to the National Library of Israel, where she had worked as a cataloguer when she was young. But Kafka kept at least one Hebrew notebook, of course.
It, together with the rest of Kafka's literary estate, made the journey from Prague to Tel Aviv with Brod in 1939. It's not known why Brod chose not to publish the notebook or to deliver it to an archive or to researchers during his lifetime. Because he abandoned it to Hoffe's unreliable hands, only an accident of luck kept it from being lost or destroyed. It could easily have ended up with a random manuscript dealer who would surely have recognized the value of the item, if not immediately then later on.
In any event, now the notebook has been reunited with Kafka's other Hebrew notebooks in the national library. In addition to the letters to Menczel, it contains new vocabulary words. One phrase that Kafka had circled, for emphasis, was an expression meaning "to die by suicide." Other words are the Hebrew for unemployed, propaganda, recognition or consciousness, poor style, solar eclipse, of necessity, talented, criticism, boycott, silent film and recommendation.
In Kafka's other Hebrew notebooks, alongside the definitions for benefit, performance, informer and genius one can find seagull, depression and cockroach. Any fan of the author's knows why.
In the latest notebook to reach the national library, Kafka documented a teacher's strike in pre-State Israel in 1922, presumably because it interested him. It's not clear whether he copied the text from somewhere or wrote it himself: "…from the heavy and deep sighs that arise from the economic pressure that Zionism and the workers of the Land of Israel are under. The teachers took nine measures and eight of these measures were taken by the teachers of Jerusalem. There is no end to the threats of strike or protests and deafening reminders flying from all around. There is the impression that the teachers have fallen into the worst situation of all the workers in the Yishuv and they are the only ones who are suffering and deprived of wages. The question of teacher salaries has become the central and burning issue. As if here begins and ends the entire episode of suffering and difficult struggle of this helpless period." (Translation by Chen Malul, on the National Library of Israel website)
In another notebook of Kafka's that recently reached the national library, filled with drawings by the author, is a writing fragment entitled "The Journey – I Know Not." Among the lines of German prose is a single word in Hebrew: sna'it (squirrel). Kafka learned the word from Moshe Rath's 1918 Hebrew textbook, one story in which describes a family walking in the forest and encountering one of the fluffy-tailed rodents.
The "new" proof of Kafka's knowledge of Hebrew can be added to the innumerable pieces of evidence scattered throughout his writings. In 1920, while vacationing outside of Prague, Kafka chatted in Hebrew with another guest, "a Turkish-Jewish rug dealer, with whom I exchanged my scanty words of Hebrew," he boasted in a letter to Brod and Weltsch. In a letter to Julie Wohryzek, a one-time fiancée, he included the term "pleasant rest" in Hebrew.
The historian and blogger Anat Perry tracked down in the archives various hints suggesting that Kafka left behind additional materials in Hebrew whose whereabouts are still unknown. By one account, Brod recounted that Kafka's literary estate contained "more Hebrew than German." On another occasion, Brod wrote that Kafka left behind "very many Hebrew textbooks." What happened to all this material, and could there be an entire story in Hebrew written by Kafka and still undiscovered? Perhaps it's waiting in another, secret safety deposit box, perhaps it's already been sold and will reappear at some auction 100 years from now. And perhaps we shall never know.
Click the alert icon to follow topics:
ICYMI
The Artist Who Survived Auschwitz Thought Israel Was 'Worse Than the Concentration Camp'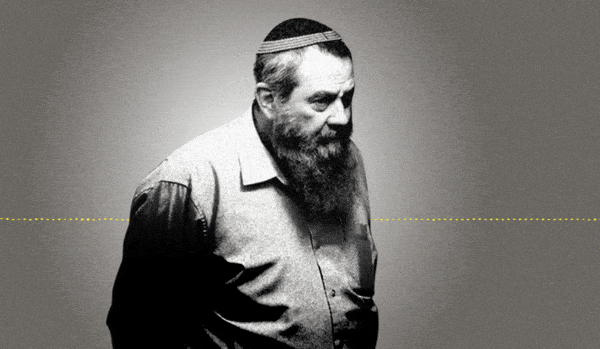 Jewish Law Above All: Recordings Reveal Far-right MK's Plan to Turn Israel Into Theocracy
Why I'm Turning My Back on My Jewish Identity
Down and Out: Why These New Immigrants Ended Up Leaving Israel
The Reality Behind 'The White Lotus' Sex Work Fantasy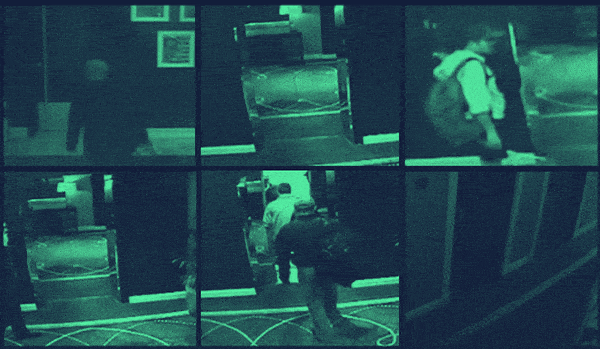 This 'Dystopian' Cyber Firm Could Have Saved Mossad Assassins From Exposure