Left vs. Right? The Battle for U.S. Jews' Hearts on the Israel Question Is Far More Complex
Jewish liberals and Jewish leftists are fighting it out over whether criticism of far-left voices amounts to a common cause with racists and white supremacists
Members of IfNotNow and rabbinical school students blocking traffic while protesting President Donald Trump's U.S. Embassy move to Jerusalem and Israeli violence against Palestinians in Gaza, Washingt
Credit: Gili Getz
Everyone loves a simple story. In the Trump era, it has been easy to focus on the clearest, most obvious political divide in the American Jewish community.
On one side stands the minority: Staunch pro-Israel Republicans, many of them Orthodox Jews, and a few megadonors like Sheldon and Miriam Adelson. Their loyalty to the president and his administration has been earned by its unprecedented friendly policy steps — from moving the U.S. Embassy to Jerusalem, withdrawing from the Iran nuclear deal, withholding criticism of Israeli actions vis-à-vis the Palestinians and providing a clear-throated defense of the Jewish state in international forums.
On the other side is the vast majority of American Jews who define themselves as Democratic liberals. Instead of praising President Donald Trump for his Israel policy, they blame him for empowering the conspiracy theory adherents on the alt-right with a wink and a dog whistle, and ushering in an era of unprecedented racial and religious discontent that led to the deadly synagogue attacks in Pittsburgh and Poway, California.
This distinct divide between American Jews hit peak visibility in August when Trump pressured Prime Minister Benjamin Netanyahu to bar left-wing Democratic congresswomen and "squad" members Rashida Tlaib and Ilhan Omar from entering Israel. The first group cheered and the second group booed, inspiring the New York Times to notice the "deeply uncomfortable debate over the growing distance between traditional liberal American Jewish values and the political realities of an Israeli government that's embraced hard-line policies and a deep alliance with President Donald Trump."
But this narrative distracts from a second and more complicated divide: A growing political and generational split within the Democratic liberal American-Jewish majority — the 71 percent of American Jews who voted for Hillary Clinton in 2016.
As Northeastern University's Prof. Dov Waxman puts it, their continued "overwhelming opposition to Trump" on a long list of key political issues — immigration, gun control, abortion, climate change and LGBTQ rights — can obscure the growing divide between the groups he differentiates as "Jewish liberals" and "Jewish leftists." Waxman is the author of the 2016 book "Trouble in the Tribe: The American Jewish Conflict Over Israel."
As anyone who has attended a Rosh Hashanah or Passover family meal in recent years knows, the Trump era has introduced new tensions within the Jewish Democratic family. The conflicts today extend beyond traditional disagreements over Israel involving one-state versus two-state solutions and land for peace, Waxman says.
"Once, Jewish politics were really focused solely on attitudes toward Israel and the Palestinians," he says. "This was the main axis. But now we are looking at a domestic divide that also involves anti-Semitism, how to understand it, and where the threat is coming from. It's not simply a debate over Israel any longer — it's become a bigger conversation. It's about the place of Jews in American society, who they can and should ally with."
The Beinart factor
It was journalist Peter Beinart who first loudly rang an alarm bell in liberal Jewish America in 2010, warning that the "American Jewish establishment's" refusal to confront what he saw as the inherent conflict between liberal values and Israel's policies threatened the liberal Zionist character of American Jewry.
"The leading institutions of American Jewry have refused to foster — indeed, have actively opposed — a Zionism that challenges Israel's behavior in the West Bank and Gaza Strip and toward its own Arab citizens," Beinart wrote in The New York Review of Books. "For several decades, the Jewish establishment has asked American Jews to check their liberalism at Zionism's door, and now, to their horror, they are finding that many young Jews have checked their Zionism instead."
While older American Jews "fell in love with an Israel that was more secular, less divided, and less shaped by the culture, politics, and theology of occupation," Beinart said, their children and grandchildren "have grown up viewing Israel as a regional hegemon and an occupying power" and "are more conscious than their parents of the degree to which Israeli behavior violates liberal ideals."
It was a timely message. Beinart penned his words in the early years of the Obama administration just as the group J Street was ascendant. J Street was founded in 2008 and its rise paralleled that of the president, whose policy positions it largely adopted — or some would argue, helped shape. In 2010, the year the Beinart article was published, Rabbi Rick Jacobs, a J Street supporter who had protested the eviction of Palestinians in Jerusalem's Sheikh Jarrah neighborhood, was elected head of the Reform movement — the largest Jewish denomination in North America.
It seemed that a willingness to criticize Israel — and oppose its positions on life-and-death issues like the Iran deal — was in the Obama era being gradually incorporated into mainstream American Jewish liberal identity. American Jews had taken a cautious, though clear, step to the left.
But the seeds of an even more radical generational and political rebellion in the American Jewish left were planted four years later during the 2014 Gaza war. The Gaza conflict didn't just spark renewed interest among groups traditionally harshly critical of Israel like Jewish Voice For Peace, which reported a "huge rate" of surging membership and interest that year. Outrage over Gaza also brought together a group of highly affiliated young Jews to protest Israel's use of force and what they saw as organized American Jewry's insufficient response. Standing outside the Conference of Presidents of Major Jewish Organizations (which earlier that year had rejected J Street's bid for membership), they chanted the mourner's Kaddish for the victims of Israel's attacks.
Over the next two years, that group would coalesce into IfNotNow, whose stated goal has been "to shift the American Jewish public away from the status quo that upholds the Occupation" fighting outside the establishment, including liberal Zionist institutions — an establishment seen as enabling illiberal Israeli policies. Beginning with the Gaza war Kaddish, these activists have chosen a confrontational approach, from IfNotNow members chaining themselves to the doors of Jewish organizations and the AIPAC conference, to leading Birthright walkouts to demanding that the Democratic presidential candidates condemn the occupation. And each of these actions was amplified by video and live streaming across social media.
As Waxman sees it, the renewed energy is part of an overall "reemergence and revitalization of the American Jewish left with a dynamism that hasn't been seen since the heyday of the Labor movement and the fight for civil rights. But over the past few years we've seen new groups and new publications emerging. It isn't happening in a vacuum — young Americans overall are trending as more progressive, with politics further to the left than previous generations."
To a large extent, the liberal-versus-left dichotomy has broken down over who is an ally and who is an adversary. Young Jews on the left emphasize intersectionality and solidarity, even when their fellow travelers are hostile to Jews or the Jewish state.
"The divide on the American Jewish left today is really about whether you think it's fair to call out anti-Semitism on the left, or whether you think that the threat from white supremacists is so much more violent that anything on the left pales in comparison, and bringing it up only distracts from the far right's dangerous hatred of Jews," says Batya Ungar-Sargon, opinion editor at The Forward.
For her, the question being asked is "whether it's fair to spend any time at all calling out anti-Jewish sentiment on the left, sometimes espoused by members of other vulnerable minorities like women of color, or whether it's the job of Jews to protect those other minorities as well as ourselves by focusing on the threat we share in common, which comes from the right."
Bitter exchanges
An early manifestation of this emerging divide took place in 2017. When Black Lives Matter unveiled its Movement for Black Lives political platform that included language charging that "genocide [is] taking place against the Palestinian people" at Israel's hands, IfNotNow refused to condemn the wording. Doing so – as nearly all other Jewish organizations had – the group said, would make it "complicit with a Jewish establishment that apologizes for Israeli abuses and often ignores systemic racism in the United States." The group said it would "refuse to be distracted" by "11 words" in the Black Lives platform.
Beinart — even as the spiritual godfather and self-described fan of IfNotNow — sided with the more establishment Jewish organization. Beinart criticized the use of the word "genocide": "As unjust as Israeli policy is, it doesn't merit the word. And given our history, Jews have every right to say so."
That clash foreshadowed the bitter exchanges between so-called establishment liberal Jewish Democrats and the emergent progressive Jewish left — surrounding Women's March leaders Linda Sarsour and Tamika Mallory, the controversies involving Omar and Tlaib, statements by public intellectual Marc Lamont Hill, and other cases. A pattern has emerged in such conflicts and repeated itself over and over again.
First, a figure on the left — from a racial minority group, female or both — says or tweets something perceived as anti-Semitic or eliminationist when it comes to Israel. That statement is condemned by Jewish leaders, organizations and pundits, including liberals.
At the same time, far more vicious attacks are launched by the Republican right, sometimes including the president himself, triggering an avalanche of online hate from the alt-right. Soon, the liberal Jews who dared to take offense at what they perceive as anti-Semitism are attacked by Jews further to the left for allegedly making common cause with racists and white supremacists.
The latest pushback comes from New York Times op-ed writer Bari Weiss, who describes herself as a liberal but is hardly viewed as such by critics of her new book "How to Fight Anti-Semitism," a slim volume that devotes a great deal of attention to the left and makes a case for equating anti-Zionism with anti-Semitism.
Weiss says Jews on the far left who cede progressive spaces to allies hostile to Zionism and Israel are "a very small but very vocal group of Jews" who seem "as deeply opposed to Jewish interests as many of our community's enemies." She says these Jews "ought to be understood in context, as part of a long history of left-wing anti-Semitic movements that successfully conscript Jews as agents in their own destruction."
Ungar-Sargon argues that the world of social media has skewed the proportions of the split. "The idea that calling out anti-Semitism on the left should be out of bounds is pretty radical, and it's held by a fringe — albeit a loud, mostly anti-Zionist fringe" — which in her estimation "represents roughly 3 percent of our community."
Will this tension outlive the Trump era? Waxman thinks the deeper sociocultural trends at play will remain after the White House has a new occupant. After all, many observers believe Trump has been a symptom, not a cause, of the country's polarized politics. In such a scenario, it will remain a challenge for American Jewish organizations — and American Jews — to maintain their traditional centrist liberal posture.
To help cope with a changing political reality and work toward healing the divide on the American Jewish left, Jay Ruderman, president of the Ruderman Family Foundation, suggests that mainstream American Jewish organizations need to be disrupted and "shaken up."
"The problem with American Jewish organizations is that they are still controlled and populated by the older generation," says Ruderman. "I think it's time for the old generation to step aside and welcome in younger Jews, women — who are very poorly represented — and people of color. If Jewish organizations are going to survive, their professional and lay leadership has to look like the community, or the young people on the left are going to continue to turn away completely or form organizations on their own."
But Waxman believes that even if significant steps are taken, the effects of what the community is experiencing will be lasting. "While it is true that the Trump administration has been a catalyst for a much more vocal and visible Jewish left, and that the intensity and passion today is largely fueled by outrage, I don't think it is purely reactive," he concludes. "I think it's going to outlast Trump."
Click the alert icon to follow topics:
SUBSCRIBERS JOIN THE CONVERSATION FASTER
Automatic approval of subscriber comments.

NOW: 40% OFF
ICYMI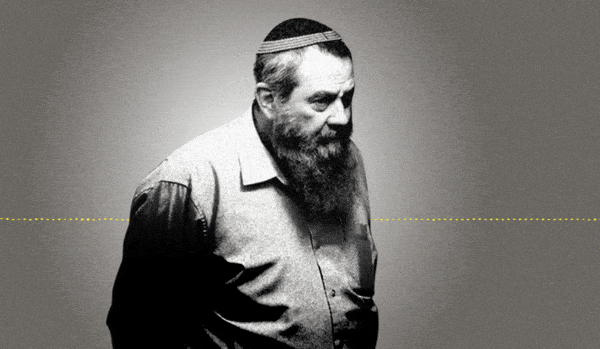 Jewish Law Above All: Recordings Reveal Far-right MK's Plan to Turn Israel Into Theocracy
Why I'm Turning My Back on My Jewish Identity
Down and Out: Why These New Immigrants Ended Up Leaving Israel
The Reality Behind 'The White Lotus' Sex Work Fantasy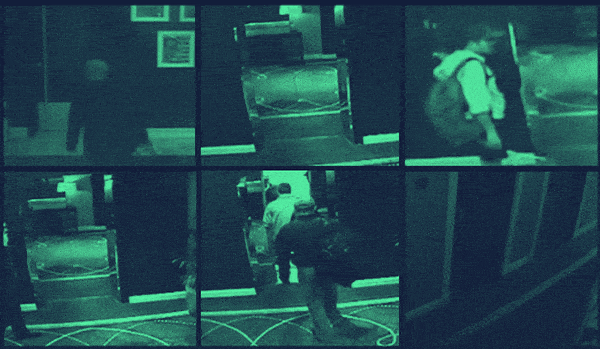 This 'Dystopian' Cyber Firm Could Have Saved Mossad Assassins From Exposure
Comeback Kid: How Netanyahu Took Back Power After 18 Months in Exile