Opinion |
The Coercive Christian Takeover of the Holocaust
Forgiveness, a comforting narrative arc conforming to the expectations of majority Christian culture, is now sanctified as the key message of the six million murdered Jews of the Holocaust
A man walks through the gate of the Sachsenhausen Nazi death camp on the International Holocaust Remembrance Day, in Oranienburg, Germany. Jan. 27, 2019
Credit: Markus Schreiber,AP
A peculiarity of Jewish existence since the mid-twentieth century is a kinship of tragedy with geographically disparate peoples, such as Rwandans and Cambodians. The shattering of worlds for people targeted by genocide is always overwhelming for any culture and its resources, an earthquake defying measurement, as the trauma continues to revisit subsequent generations.
In Cambodia, as in the Jewish world, the mass killings of civilians from 1975-1979, devouring nearly a quarter of the country's population, meant not only an appalling demographic loss, but the devastation annihilation, and exile of the clergy, philosophers and the educators needed to make sense of it all.
Responses in the Jewish world, and specifically Israel, after the Holocaust have been incongruously bound up not with traditional Jewish philosophies, but with a Christianized imaginary of redemption and resurrection, sin and forgiveness. The Buddhist world of Cambodia provides a fascinating contrast where karma and reincarnation holds sway. Here responses to genocide focus more upon states of mind, along a mental continuum between calm and anger.
The Cambodian genocide is the only such mass killing to fall entirely within a Buddhist context. Despite decades of colonization by the French, unlike in Vietnam, Cambodia was not left with a large, elite strata of Catholic converts. Rites of mourning, burial and even basic conceptions of the human individual and body are entirely different from what the Abrahamic faiths hold as self-evident. Further, both victims and perpetrators largely shared the same religious and cultural heritage (though minority groups such as the Vietnamese, Chinese, and the Austronesian Muslim Cham people were also explicitly targeted for death).
A cursory glance at memorial practices during a recent visit reveal a profound but instructive cultural divergences with the world of Holocaust memory.
For instance, visitors at Building "D" of the Tuol Sleng Genocide Museum in Phnom Penn, encounter a map of the country. It is meant to signify loss; it is made of human skulls. Located on the grounds of a former prison, such a symbolic use of human remains would be taboo for Abrahamic faiths that prescribe intact bodies for rapid burial, "dust to dust." Bodies are sanctified and must be "returned" as whole as possible to God, and, for some, to facilitate a future bodily resurrection.
Next to the map is a Buddhist stupa, a sculptural burial mound which commemorates the burial of the Buddha's own ashes after his cremation, a structure and practice still widespread in the Buddhist world. Cremation is still grounds for exclusion from cemetaries in Judaism and Islam.
The presence of the stupa indicates that the "map room" is a place to meet and meditate. Indeed, some traditions of Buddhist meditation, such as Ashuba, aim to decrease attachment to the body and revolve around images of progressive physical decomposition – a memento mori meditative practice.
In Buddhism, the self is not indivisible from the body. After all, believers hold out hope not for resurrection but rather reincarnation, where certain features of the psycho-physical flux of one lifetime might carry on in an entirely different bodily entity. For the Theravadic Buddhism practiced in Cambodia, a primary means for meritorious reincarnation is to support the work of monks striving for this, and ultimately, nirvana.
Imagine the spiritual implications for such a culture where about half of the monks and temples, and the main repositories of social and intellectual life, were suddenly destroyed in the space of a few years.
As strikingly different as the map of skulls is from Jewish notions of bodies and burial, the 20th of May, Cambodia's equivalent of Yom Hashoah, or Holocaust Remembrance Day, is called the "Day of Maintaining Anger." Commemorations are often paired with reenactments of the atrocities of the Khmer Rouge.
Leaving aside the political theater always observable in such acts of state, the memorial content here could not be less transferable to Jewish traditions and Holocaust remembrances. It is hard to fathom either formalized anger or practicing reenactments of Nazi atrocities, whether in Israel, Poland, Germany or America.
The agenda in Cambodia is precisely the opposite of detachment from former animosities, and a performative need to reconcile. In their spiritual universe, without a divine creator, there simply is no agent to bestow forgiveness or to initiate or oversee a process of overcoming the past. As a colleague and expert on Asian religions puts it: "If a bad act has been done, it's been done; the consequence of it will occur in due course."
That due course is by no means bound by a single lifetime, as karma can reveal itself over many lifetimes. It is not within the right, or the capacity, of any individual, or even community, to grant mercy and forgiveness to other such individuals. In Buddhism, the poison of hatred and ignorance that manifest in this lifetime may in fact be conditioned by memory traces of past births, or may be spiritually adjudicated in future births. The Christian West by contrast seems obsessively compelled to seek forgiveness, to seek redemption from the past in this lifetime.
This predominant cultural value has forced itself upon the Jewish world in a strange, if not macabre, new phase of Christian supercessionist pressure on Jewish Holocaust remembrance in the West. Playing in the background is still the stereotyped dichotomy of the vengeful, unforgiving Jews and the loving, merciful Christians, a binary with centuries of history bound up in theological anti-Semitism.
Survivors, including as recent as the 75th anniversary of the liberation of Auschwitz in January, are often pressed to forgive, as if their answer in televised interviews to "Do you forgive the Nazis?" was the most morally and historically crucial question to ask.
In Cambodia's Buddhist world, there is no expectation that trauma is time-limited, not that forgiveness is a cardinal virtue, as the wages of trauma and violence will play out along their own transgenerational lifetime.
Indeed, that forms a point of contact with Jewish suffering: One survivor from a primetime CBS report, as if aware of the others living through her, noted that she is continuing her life in the way that others, who did not survive, prayed for her to be able to lead. And the devastation of the Holocaust is not bound by a single lifetime, as we know all too well from second and even third generation trauma.
For Jews, especially in Europe and the U.S., there is far more pressure to declare forgiveness: to wrap the Holocaust into a convenient and comforting narrative arc, and assimilating into the expectations of majority Christian culture.
But we should resist the sanctification of forgiveness as the key message of the Holocaust: it is in some ways an act of power over survivors, a deliberate, and alien, over-writing of their experience and of the Jewish character of the Holocaust and how it is remembered.
Adam J Sacks holds an MA and PhD in history from Brown University and an MS in education from the City College of the City University of New York
Click the alert icon to follow topics:
ICYMI
Ken Burns' Brilliant 'The U.S. and the Holocaust' Has Only One Problem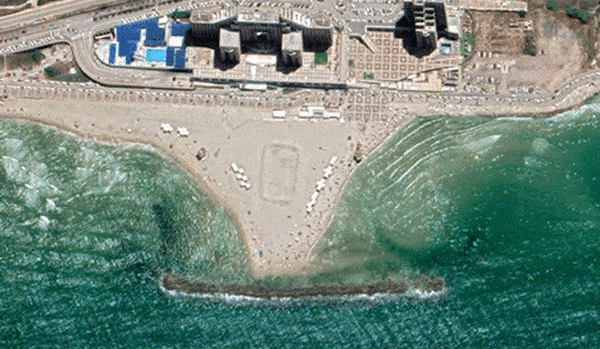 Facing Rapid Rise in Sea Levels, Israel Could Lose Large Parts of Its Coastline by 2050
As Israel Reins in Its Cyberarms Industry, an Ex-intel Officer Is Building a New Empire
How the Queen's Death Changes British Jewry's Most Distinctive Prayer
Chile Community Leaders 'Horrified' by Treatment of Israeli Envoy
Over 120 Countries, but Never Israel: Queen Elizabeth II's Unofficial Boycott