Opinion |
Trumpism Has Split American Jews Into Two Warring Tribes
U.S. Jews constitutes some of Trump's fiercest opponents – and his most fervent supporters. This is how, and why, the split happened, and whether the divide can ever be bridged
For liberal U.S. Jews, a vote for Trump is the last taboo of their civic religion: Outside Trump Tower in New York, October 8, 2016
Credit: Eduardo Munoz, Reuters
2020 is a year in which it seems everything has been turned upside down, and the same is true for American politics in the age of Donald Trump.
But among the few things that can be considered completely normal are the polls showing American Jews voting in overwhelming numbers for the Democratic presidential candidate, and only a relatively small minority backing the Republican.
Three surveys that sought to measure Jewish opinion about the presidential race all roughly showed the same pattern of voter support familiar from most of the contests over the last quarter century.
Former Vice President Joe Biden seems assured of the support of anywhere from 67 to 75 percent of U.S. Jews while President Trump's numbers range from a low of 22 percent in the American Jewish Committee survey to 27 percent in the Pew Research Institute poll and a high of 30 percent in the numbers provided by a Jewish Electoral Institute study.
Yet even those figures astonish many Jews who identify as political liberals and vote consistently for the Democrats. To them, Trump isn't just someone with whom they disagree on the issues as they have with past Republican candidates like Mitt Romney, John McCain, George W. Bush, Robert Dole or George H.W. Bush, despite the fact that Jews gave them approximately the same level of support, or even less, than they give Trump.
For Jewish liberals, Trump is an ally of antisemites and a proto-authoritarian whose character and conduct, statements mark him as a unique threat to democracy. They can't understand why even one Jew would consider voting for him.
At a time when politics has largely replaced the role religion used to play in the lives of many (if not most) Americans, a vote for Trump is the last taboo. A great many Biden voters consider Trump voters to be, as Hillary Clinton said in 2016, one of the "deplorables" beyond the pale of decent society.
It's not for nothing that the Jewish Democratic Council has produced ads that more or less accuse Trump of being a Nazi and, despite the offensive nature of these analogies, have found them resonating with many liberal Jews.
The first step toward understanding this intra-Jewish debate is to realize that this is a tribal split, not a family squabble.
Like the rest of the country, Jews dwell in a bifurcated political culture in which the two increasingly hostile political tribes consume different media sources, and socialize in circles where those on the other side are rarely to be found.
Yet the divide isn't defined solely by a preference for watching CNN rather than Fox News.
At the heart of the difference is both demography and faith. Liberal Jews who see voting for Biden as a no-brainer are largely the product of a culture that is far more interested in the universalist aspects of Judaism and Jewish identity than its more parochial ones.
For the overwhelming majority of non-Orthodox Jews, the social justice agenda of the Democratic Party is also what they consider to be the core of Judaism. The old, and somewhat unfair, joke that holds that non-Orthodox or Reform Judaism can be defined as the Democratic platform with holidays thrown in remains apt here. Many, if not most liberal Jews still care deeply about Israel. But it is not anywhere close to being their electoral priority.
By contrast, Orthodox Jews, and the small number of non-Orthodox who identify as political conservatives, do regard support for Israel as a litmus test issue. Trump's historic support for Israel seals the deal for them.
But those same Orthodox and conservative groups also don't identify with the sort of Tikkun Olam Judaism that liberals embrace. They believe that Trump's embrace of nationalism is not a threat, but rather the best way to defend Jewish rights against what they see as a far more potent (though to date, less violent) form of antisemitism generated by the intersectional left that's playing an increasingly prominent role in the Democratic Party. They also dismiss accusations that Trump has encouraged white supremacist antisemites as partisan talking points.
But prioritizing Israel doesn't entirely explain the enthusiasm that Trump generates among his Jewish supporters.
Much of the disagreement about Trump can be boiled to down to differences about class and manners. That explains the horror that many former conservative intellectual thought leaders have for the president.
A lot of Jews who will vote for Trump are also members of the same, educated classes who are so offended by him. But they have come to share the distrust that many of his working-class supporters have for the mainstream media that is determined to help defeat him.
They believe the media is not merely as partisan as right-wing outlets, but is actually working in tandem with liberal internet and social media oligarchs to censor and suppress conservative views or unflattering stories about prominent Democrats.
To their minds, that constitutes a greater threat to democracy than anything Trump tweets.
Haredi Jews, though cut off from the rest of American society, including the rest of the Jewish community, also seem to identify with the libertarian instincts that drive right-wing resistance to coronavirus pandemic restrictions linked to support for Trump.
The horrific toll the virus took on the Haredim in places like Brooklyn would argue against their refusal to bend to government orders. But, like many of those who have demonstrated against lockdowns elsewhere in the United States, the ultra-Orthodox seem to be channeling the spirit of the New Hampshire state motto — "Live Free Or Die" — that conservatives venerate, even if they share nothing else in common with non-Jewish Trump voters.
The "We Are One" slogans that were once used to promote Jewish philanthropies were always more aspirational than descriptive. The Orthodox and the non-Orthodox are very different tribes, with mindsets and priorities that, while not always in conflict, are also distinct. As intermarriage with non-Jews has become normative outside of the Orthodox world, that added even more emphasis to the universalistic aspect of Jewish beliefs for liberals.
The choice boils down to how much value you place on having a president who may be flawed, but is historically pro-Israel and supportive of a conservative political agenda, as opposed to the cherished hope of Trump opponents: that a moderate liberal like Biden can restore a sense of pre-2016 normalcy, while also keeping in check the Democrats' radical wing.
Can the chasm that has grown in the Trump era between these two Jewish tribes be bridged after November?
Don't count on it. Intermarriage statistics illustrate why.
Over the course of the last 50 years, the once-vast share of Americans who didn't want their children marrying outside their race or faith has declined exponentially, according to long-term tracking polls.
But resistance to marrying someone affiliated with a different political party has increased exponentially. By 2016, nearly two thirds of those polled opposed political intermarriage. That's more than double the number of those who held that opinion in 1958.
More Americans are now hostile to political intermarriage than those who feel the same way about race or faith. Indeed, it's entirely possible that there are now more interracial marriages taking place than those between Republicans and Democrats or supporters or opponents of Trump.
In such an environment, normalcy doesn't have much of a chance. The bitter feelings aren't going away and will likely grow worse with each subsequent election cycle. Among Jews, that split will also continue to be exacerbated by the vast differences in lifestyle and values between the Orthodox and the non-Orthodox.
Like the growing divide between Americans and Israelis, these two Jewish tribes have less and less in common. Trump may have helped highlight this trend, but it will continue – no matter what fate befalls him at the ballot box.
Jonathan S. Tobin is editor in chief of the Jewish News Syndicate and a columnist for the New York Post. Twitter: @jonathans_tobin
Click the alert icon to follow topics:
ICYMI
Ken Burns' Brilliant 'The U.S. and the Holocaust' Has Only One Problem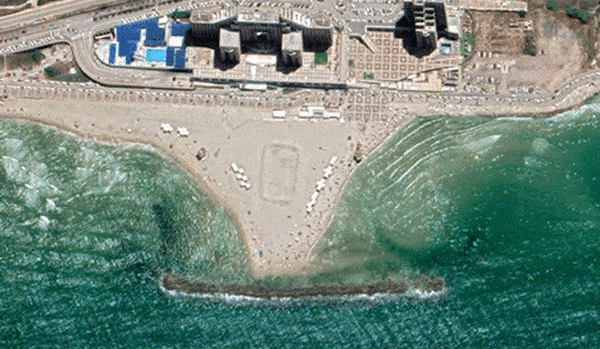 Facing Rapid Rise in Sea Levels, Israel Could Lose Large Parts of Its Coastline by 2050
As Israel Reins in Its Cyberarms Industry, an Ex-intel Officer Is Building a New Empire
How the Queen's Death Changes British Jewry's Most Distinctive Prayer
Chile Community Leaders 'Horrified' by Treatment of Israeli Envoy
Over 120 Countries, but Never Israel: Queen Elizabeth II's Unofficial Boycott