Opinion |
The Decade That Normalized anti-Semitism, in America and Across the Globe
Violence, extremism, and hate targeting Jews spread quickly and travel widely, from white supremacists to jihadists to the far left. It's hard to look back at the past decade without feeling a sense of alarm
A person stands in front of Stars of David with the names of those killed in the shooting at the Tree of Life Synagogue in Pittsburgh
Credit: Matt Rourke/AP
Over the last decade, the Jewish community saw a historic rise in violent anti-Semitic acts, including the deadliest attack against Jews in U.S. history. Although it is impossible to say for sure what the coming years hold, it is hard to look back without feeling a sense of alarm for Jews and Jewish institutions worldwide, let alone to hide our fear for the future.
The trajectory of hate in the 2010s took a significant turn in August 2017 thanks to the "Unite the Right" rally in Charlottesville, Va. It was a watershed moment for our time. The white supremacist gathering in Charlottesville was a low point for the country but actually an inspirational moment for white supremacists and anti-Semites in America.
Marching in broad daylight and shouting "Jews Will Not Replace Us!" they carried tiki torches as well as Confederate flags and swastika emblems as they descended on the small college town. Adherents of the so-called "alt-right" movement as well as neo-Nazis clashed with counter-demonstrators, leading to scores of injuries and the death of one woman.
In hindsight, the Charlottesville rally foreshadowed the violence that was to come at the hands of the white supremacy movement, while showcasing their ability to recruit and spread propaganda online.
In the years following Charlottesville, violence directed at Jews and Jewish institutions increased to record levels in the United States. In October 2018, a white supremacist carried out the deadliest anti-Semitic attack in U.S. history, murdering 11 Jews at the Tree of Life Synagogue in Pittsburgh.
This was followed by more hate. In 2019, anti-Semitic violence led to the death of Jews from coast to coast. One woman was gunned down by a white supremacist at a synagogue in Poway, Calif. in April. Earlier this month, two shooters, at least one of them linked to a Black Hebrew Israelite group, killed four people in a rampage that ended at a Kosher supermarket in Jersey City, N.J. and, as the year ends, New York City is being hit by a spate of anti-Semitic attacks.
All told, Anti-Defamation League data showed at least 13 white supremacists have been arrested for their alleged roles in terrorist plots, attacks or threats against the Jewish community since the attack in Pittsburgh, and ADL's Center on Extremism found that the United States continued to experience record-high numbers of anti-Semitic incidents nationwide. Preliminary reporting found a total of 780 anti-Semitic incidents were recorded in the first six months of 2019, compared to 785 incidents reported during the same period in 2018.
Violent anti-Semitic acts were not, however, limited to the United States in the 2010s. While violent anti-Semitism in Europe certainly predates this decade, murders or attempted murders motivated by hatred of Jews occurred with horrifying frequency during the past ten years.
In 2012, a self-proclaimed jihadist attacked a Jewish school in Toulouse, murdering seven people including a rabbi and three children in the playground in front of the building. And in 2014, a terrorist gunned down four people at the Jewish Museum of Belgium. In 2015, another jihadist entere­d the Hyper Cacher kosher market in Paris, leading to an hours-long siege that left four hostages dead. Just a few weeks later, yet another gunman attacked the synagogue in Copenhagen, murdering the community's security director. In 2017 in Paris, Sarah Halimi was murdered and thrown from a window by a man shouting "Allahu Akbar," and in 2018, also in Paris, Mireille Knoll, a Holocaust survivor, was killed in an anti-Semitic attack. Both victims were killed in their own homes.
Most recently, on Yom Kippur in Halle, Germany, a gunman attempted to enter a synagogue with the intent of murdering as many Jews as he could. Two people were killed and only a locked door stopped him from carrying out his insidious plan.
Unlike in the United States, the vast majority of murderous anti-Semitic incidents in Europe were committed not by white supremacists, but by Muslim extremists. These tragedies were just some of the major terror attacks in Europe over the past decade, many of which are conjured up with just a phrase: Bataclan, Promenade des Anglais, Anders Breivik, Charlie Hebdo, London Bridge.
To truly understand hate in the 2010s, however, we can't limit our scope to a handful of violent incidents. Instead, we must also recognize one of the most disturbing trends of the last decade: the normalization of anti-Semitism.
We see it in the rising tide of swastikas scrawled on gravestones, across synagogues, or smeared on homes. We hear it in the reports of high school kids who think it's funny to sling "heil Hitler" salutes at each other or question whether the Holocaust really happened.
We sense it in the near-endless stream of vile comments coming from all sides of the political spectrum – such as those who blame the "globalists" for their troubles or who condemn the "Zionists" that supposedly control government.
We hear it when politicians use anti-Semitic tropes, including the pernicious dual-loyalty claim, to criticize their opponents who disagree with them on U.S. or Israeli policy.
We recognize it in the stories of Jewish activists, including those on college campuses, publicly excluded from progressive circles because of campaigns launched only to delegitimize the Jewish state rather than achieve equality for its Palestinian neighbors.
Again and again, the disease of anti-Semitism that once had been relegated to the margins has burst into the mainstream and become an almost daily occurrence.
The past decade has also seen the return of political anti-Semitism to Europe. Rampant anti-Semitism has infected the British Labour party after Jeremy Corbyn took over its leadership in 2015. Four years later, 47 percent of British Jews responded in a pre-election poll that they would seriously consider leaving the United Kingdom should Labour win the December 2019 election.
Leaders of far-left parties in France and Spain have also resorted to blatant anti-Semitic rhetoric to pursue their populist agendas, and anti-Semitic speech has become normalized in an increasing number of European right-wing parties.
In the wake of such relentless stories, it is easy to despair. By the end of the decade, optimism seems to be in short supply. But the last years also featured moments that give us hope. In fact, the greatest example of hate in the 2010s led to one of the greatest examples of love.
Immediately after the Tree of Life massacre, the city of Pittsburgh gave us inspiration. This was on display just days after the attack when the local paper published the Mourner's Kaddish in Hebrew on its front page or when the local mosque raised funds to rebuild the damaged synagogue. In the weeks and months that followed, the city truly embraced its Jewish community.
Whether it was making blankets for refugee families, working at food pantries or holding blood drives, Jews, Muslims, Christians, and people of all faiths demonstrated that deeds could heal even the deepest wounds. Strangers became neighbors and worked hand-in-hand, not just to rediscover their common humanity but to create an entirely new legacy. When the city marked the one-year anniversary of the massacre, the entire community came together, but their collective actions over the previous 12 months already had delivered a truly transformative message to the world: communities will never forget those lost to tragedy but they have the capacity to emerge stronger after the unthinkable.
Undoubtedly, the 2020's will be filled with challenges, but we cannot begin to tackle those concerns unless we learn from the 2010's. What we learned in the last decade is that violence, extremism, and hate spread quickly and travel widely. In our interconnected world, we see a growing number of extremists who are ready to commit murder in the name of their twisted beliefs. And yet we also saw that early interventions and coordinated efforts can arrest the spread of this disease and prevent its recurrence.
As we consider these lessons, it is clear that we have no choice but to be vigilant in the face of the threat of rising extremism. We must take white supremacy as seriously as violent Jihadism, and all responsible people must step forward and clearly denounce this hate.
Our leaders must lead and followers of all faiths and political persuasions must speak out clearly against anti-Semitism, racism and bigotry in our society. And when this happens, when we come together to push back on prejudice, we can succeed, not just in fighting hate for good, but in defeating it once and for all.
Jonathan A. Greenblatt is CEO and National Director of the Anti-Defamation League
Click the alert icon to follow topics:
ICYMI
Ken Burns' Brilliant 'The U.S. and the Holocaust' Has Only One Problem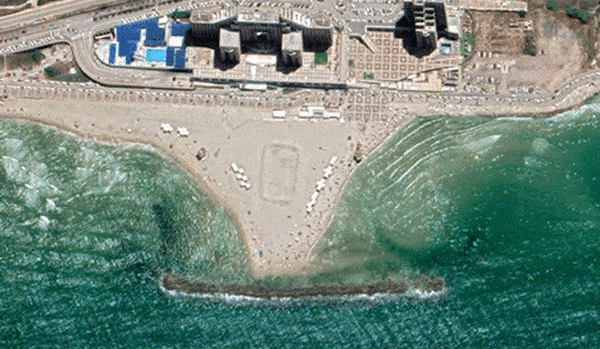 Facing Rapid Rise in Sea Levels, Israel Could Lose Large Parts of Its Coastline by 2050
Lapid to Haaretz: 'I Have Learned to Respect the Left'
The Mossad's Fateful 48 Hours Before the Yom Kippur War
As Israel Reins in Its Cyberarms Industry, an Ex-intel Officer Is Building a New Empire
How the Queen's Death Changes British Jewry's Most Distinctive Prayer