How a Temple Mount Troublemaker Became an Advocate for Liberal Jews in Israel's Knesset
Yehudah Glick abstained from voting to ban non-Orthodox converts from state-funded ritual baths and has no problem with women wearing prayer shawls. Maybe it's his Brooklyn background.
Yehudah Glick standing outside the Knesset, August 3, 2016.
Credit: Olivier Fitoussi
Leaders of the Reform and Conservative movements were devastated last week when the Israeli Knesset passed a new law that denies their converts to Judaism access to state-sanctioned mikvehs, or ritual purification baths. To their great disappointment, two of the best-known advocates for religious pluralism in the governing coalition — former U.S. Ambassador Michael Oren and former Jerusalem Deputy Mayor Rachel Azaria, both legislators representing the Kulanu party — abandoned them at the moment of reckoning and did not vote against the bill.
Yet as they licked their wounds, non-Orthodox activists took some solace in a strong showing of support from unexpected quarters.
Yehudah Glick, an Orthodox rabbi better known for leading the fight to permit Jewish prayer on the Temple Mount — Jerusalem's flash-point holy site — broke ranks with Likud and abstained from voting on the controversial bill. He was the only Knesset member from his party not to support it. In an impassioned speech he delivered before the vote, Glick beseeched Moshe Gafni, the ultra-Orthodox MK who introduced the bill: "Why does it bother you if a Reform woman immerses herself in the mikveh? She doesn't prevent you from immersing. Why do we need these divisions?"
With the coalition benefiting from a comfortable majority of a dozen seats, Glick knew his abstention would not affect the final tally. Still, he says, he wanted to make a point. "I couldn't vote against it because I'm part of the coalition, but I could have walked out or reached a vote-pairing agreement with someone from the opposition," he explained over lunch in the Knesset last week. "I wanted to stay inside, though, and make a statement."
That statement, he acknowledges, did not go down well with many of his coalition mates, though it did help win over some political opponents. For example, Yael Cohen Paran, a Zionist Union MK who boycotted Glick's Knesset swearing-in a few months ago over his Temple Mount activities, last week sent him the following message on Twitter: "Kudos for not voting!"
The survivor of an assassination attempt by a Palestinian gunman almost two years ago, Glick is an enigma of sorts. On the one hand, his battle to gain Jews free movement and equal prayer rights on the Temple Mount, one of the most volatile spots on earth, has earned him a reputation as a dangerous right-wing fanatic. On the other hand, on matters of religion and state, more often than not he finds himself siding with progressives in the center-left opposition.
He doesn't see this as a contradiction. To the contrary, Glick says, the same logic that guides his position on the Temple Mount caused him to lash out against the ultra-Orthodox in the Mikveh Law debate. "People call me a zealot, and the truth is that I am an extreme fanatical zealot," he says. "I'm an extreme fanatical zealot when it comes to supporting people's rights to live differently, to behave differently and to think differently."
It all goes back to his American upbringing, he says, especially the principle of "live and let live." "Just as I, as a Jew, should have the right to pray on the Temple Mount, Reform or Conservative converts who wish to dip themselves in the mikveh should have that right as well."
That also holds true, by his lights, for women who want to wear prayer shawls and phylacteries, in defiance of Orthodox tradition. "Nobody is forcing your wife to wear tefillin and a tallit, so why the heck should it bother someone if someone else's wife is?" he asks rhetorically.
Anat Hoffman, the chairwoman of the feminist prayer group Women of the Wall and former representative of the left-wing Meretz party on the Jerusalem city council, would probably say she has little in common with Glick. He would argue otherwise.
"A lot of people say that those women at the wall, they don't really want to pray. They just want to be provocative," he says, referring to common allegations against Women of the Wall, which holds monthly prayer services at the Western Wall. "People also say to me that the reason I go up to the Temple Mount is to be provocative. You know what I say to that? I say that if that lady is coming to the Kotel for 25 years in a row and says she wants to pray there, I trust that that's what she wants to do, and why should that bother anyone? For the same reason, they should trust me too."
The Temple Mount is controlled by the Jordanian Waqf, or Muslim religious trust, which permits non-Muslims to visit the site only at certain hours and does not allow them to pray there. For security and political considerations, Israel has not challenged that ban.
He says his classic liberal approach to individual freedoms — unlike many of his fellow Temple Mount activists, he does not oppose Muslim prayer on the site and he supports full civil rights for Palestinians living under Israeli rule as part of an eventual peace deal — can explain his stand last week on another controversial bill: Glick voted in favor of not forcing ultra-Orthodox schools to teach core subjects such as math and English.
"Haredi parents have every right to decide what their children should or should not learn in school," he says, acknowledging that of all the unlikely positions he has taken as a newly minted Knesset member, this one has drawn the most fire.
Glick was sworn into the Knesset in May, following the resignation of Defense Minister Moshe Ya'alon. The 50-year-old resident of the West Bank settlement of Otniel was born in Brooklyn and moved to Israel with his family when he was in grade school. Despite having spent the better part of his life in Israel, Glick's English has retained a tinge of a Brooklyn accent.
Easily recognizable by his carrot-colored hair and beard, the man once described by the Israeli police as "the most dangerous person in the Middle East" is surprisingly affable and low-key. That is, except when the discussion turns to whether it is wise, even if it might be right, to let Jews pray on the Temple Mount.
"I agree that we should be wise," he says, his voice rising. "And the wise thing to do is not to give in to incitement, hate and violence. Did anyone consider calling off the gay parade in Jerusalem this year because of the murder of Shira Banki last year?" he asks, referring to the 16-year-old girl who was stabbed to death by a religious zealot at last year's pride march in the capital. "The way to deal with agitators on the Temple Mount is to remove them, not leave them there," he said, referring to groups like the Mourabitat, the Muslim women's group that that used to stage loud protests anytime Jews would walk on the Temple Mount.
Glick is the apple that fell a bit far from the tree. His father, Prof. Shimon Glick, among the founders of the medical school at Ben-Gurion University of the Negev, is a political moderate who helped establish Meimad, a now-defunct party that represented religious moderates and supported a two-state solution. "My father would probably never vote Likud in his life," acknowledges his son the Likudnik.
Yet Glick did not always embrace right-wing views. As a younger man, he says, not only did he vote for Meimad, but he even supported the 1993 Oslo Accords, which were meant to pave the road to an independent Palestinian state. "I figured why not give it a chance, though I've learned from my mistakes since then," he says.
No longer a believer in the viability of a two-state solution, Glick says the only option he sees for resolving the Israeli-Palestinian conflict is one Jewish state that annexes the West Bank, but not the Gaza Strip, and grants all Palestinians full civil rights, including the right to vote. In his ideal scenario, the right of return would be retained only for Jewish citizens of this binational state.
Does he worry that Palestinians might eventually outnumber Jews under such an arrangement? Not at all, he says. To prevent such an actuality, Glick says, he would give any Palestinians who wanted to leave the country ("we would not encourage it, though," he emphasizes) money to get started when they relocate. "We would also figure out a way to encourage mass immigration of Jews to Israel and provide incentives to boost Jewish fertility," he says.
Where does Gaza fall into his plan for Jewish-Palestinian reconciliation? "Question mark," he answers. "That's one thing I still don't know."
Although his views are more in sync with the religious Zionist Habayit Hayehudi, Glick says he feels far more comfortable in Likud. "I wouldn't be happy in a party where everyone thinks the same," he says, adding with a wink, "and that's why I wouldn't be happy in Meretz either."
Being the anomaly that he is, Glick chose to pair up with Tamar Zandberg of the left-wing Meretz to draft the first bill he submitted as a Knesset member. It's a bill that prohibits Israel from selling arms to countries that violate human rights.
He has also recently received the backing of the Association of Civil Rights in Israel, an organization typically associating with leftist causes, in a suit he filed against the state. Glick had appealed to the Supreme Court to restore damages that were awarded to him after he was banned from visiting the Temple Mount for over two years. The damages were denied because Glick had never taken his case to the Supreme Court in the first place. ACRI asked to join as a friend of the court in the case because of its broader implications in the area of damages.
When asked how many children he has, Glick responds, "it's a bit complicated." When he married, his wife was a widow with two children. Together they have four biological children and two foster children. "I also have six grandsons, and my kids are still trying to figure out the recipe for making girls."
He's had a varied career. After working as an elementary-school teacher for several years, Glick was appointed spokesman of the Immigration Ministry in 1996, when current Knesset Speaker Yuli Edelstein was in charge. He resigned from public service in 2005 in protest at Israel's evacuation of the Gaza Strip. He went on obtain a tour-guide license, and until venturing into lawmaking a few months ago, he worked as a guide, during which time he developed a special attachment to the Temple Mount.
As great a believer as he is in religious freedom, Glick is still a very Orthodox Jew. And that's where things sometimes get tricky. As he proved last week, he is prepared to go out on a limb to defend the rights of Reform and Conservative Jews to immerse themselves in a state-operated mikveh. But is he also prepared to recognize them as Jewish if they've undergone Reform or Conservative conversions?
"That's a very difficult question," he acknowledges. "I'm an Orthodox Jew, so I think the right way to do things is through halakha," or Jewish Law. "But if a Reform rabbi takes somebody, circumcises him, brings him to the mikveh and has him accept upon himself the Jewish faith, then that is a halakhic conversion as far as I'm concerned, and I would accept that person as a Jew. The problem is that the Chief Rabbinate does not accept conversions of that kind, so I would prefer that they weren't done in this country."
Then, on second thought, he points to his head and bushy beard, making the following observation: "How is it that my hair is red and Abraham and Moses were probably dark-skinned? I don't know exactly, but throughout history there was lots of assimilation. It may not have been official, but somehow people just became part of the Jewish nation."
Click the alert icon to follow topics:
ICYMI
Ken Burns' Brilliant 'The U.S. and the Holocaust' Has Only One Problem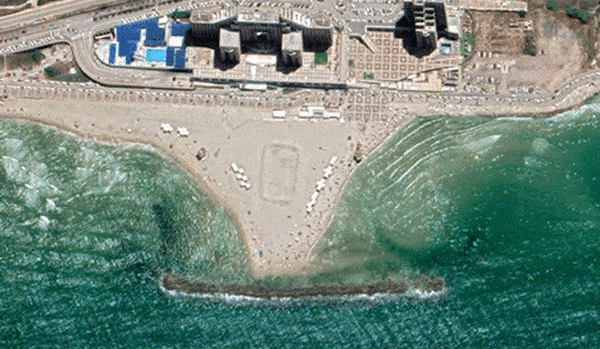 Facing Rapid Rise in Sea Levels, Israel Could Lose Large Parts of Its Coastline by 2050
Lapid to Haaretz: 'I Have Learned to Respect the Left'
The Mossad's Fateful 48 Hours Before the Yom Kippur War
As Israel Reins in Its Cyberarms Industry, an Ex-intel Officer Is Building a New Empire
How the Queen's Death Changes British Jewry's Most Distinctive Prayer