Top U.S. Professors Back Call for Hillel to Be More Inclusive on Israel Debate
Dozens of faculty members have joined the Open Hillel Academic Council, calling on Hillel International to hear out voices that are critical of the Jewish State.
Avraham Burg, a former Knesset Speaker and past head of the Jewish Agency, speaking at the U. Penn Hillel event, April 26, 2015.
Credit: Gili Getz
NEW YORK – More than 60 United States academics, many of them prominent faculty members at leading universities, have joined a push to force Hillel, the largest Jewish organization on campus, to host speakers representing the entire range of views on the Israeli-Palestinian conflict, including those critical of the Jewish state.
The new Open Hillel Academic Council, which was launched last week, represents the latest pushback against Hillel International's Standards of Partnership, which do not allow its chapters to host speakers considered anti-Israel.
Those standards, and threats by donors to pull funding if speakers from Breaking the Silence, among others, appear at some Hillel-sponsored events, have created an environment that is considered more right-wing than many Jewish students today feel. The result, say those who have signed on to the Academic Council, is increasing alienation of a growing number of students from Jewish and Israel-related involvement.
The resistance from Open Hillel comes against a backdrop of efforts to pass boycott measures at universities and in academic associations. On Saturday in Atlanta, at its annual business meeting, the American Historical Society, which with 14,000 members is the largest group in the U.S. representing historians, voted down an anti-Israel resolution by a more than 2-to-1 margin.
Late last year, the American Anthropological Association supported a motion at its annual meeting to boycott Israel and the proposal will soon come up for a vote among all its 12,000 members.
The 67 Jewish faculty members who by Monday had joined Open Hillel's Academic Council include academics who identify as pro-Israel Zionists and some who say they are anti-Zionist, as well as some who oppose the Boycott, Divestment and Sanctions (BDS) movement and some who endorse it.
Their statement says, in part: "I support Open Hillel's efforts to restore the values of critical inquiry, inclusivity and disputation to Jewish campus communities. Hillel International's Standards of Partnership narrowly circumscribe discourse about Israel-Palestine and only serve to foster estrangement from the organized Jewish community. Regardless of my own political beliefs, I reject any attempts to stifle conversation about Israel-Palestine, ostracize student or faculty activists, or monitor the speech of students or intellectuals inside Hillel and the campus at large."
Open Hillel has a student presence on 25 campuses, said Rachel Sandalow-Ash, the group's national organizer. In 2015 it had an operations budget of roughly $16,000, she said.
In 2013-14, Hillel International had a presence on 550 campuses and income of more than $26 million, according to its 2014 annual report, the most recent available. With Hillel's widespread presence on college campuses with any significant Jewish student population, it has a major impact on defining the boundaries of acceptable discussion around Israel-Palestine.
Aaron Steinberg-Madow, Open Hillel's research coordinator, told Haaretz that "policing discourse is antithetical to the value of free speech and the Jewish value of open discussion and debate that we all grew up with and know so well. We firmly believe that speakers who support BDS should not be banned from Jewish environments. In fact many of them are Jews."
Daniel Boyarin, the iconoclastic professor of Talmudic culture at the University of California-Berkeley told Haaretz, "I've been very disturbed for years by the way Hillel has become such a politically oriented and exclusivist organization. Claiming to be the organization for Jewish students, it ought to be the organization for all Jewish students whatever their political orientation.
"It increasingly became in the last years focused more and more on both Zionism and on support for Israel and Israel's policies," said Boyarin, who said he is anti-Zionist and a supporter of boycotting Israeli universities.
At UC Berkeley's Hillel "there are signs on the doors saying 'Wherever we stand, we stand with Israel,' those sorts of things," said Boyarin, who says he has donated money to Open Hillel over the past two years.
Hasia Diner, a professor of Hebrew, and Judaic Studies and History at New York University, was a member of the Hillel board there. But in 2008 she resigned over exactly the matter at hand today.
At a board meeting "we were talking about the mission statement. Point number two was that one of its functions is to stimulate support and advocacy for Israel," she recalled. "I said 'wait a minute, does that mean an NYU student who maybe does not want to support Israel isn't welcome?' Another board member said it would be like inviting in Jews for Jesus.
"Support for Israel is now like Torah from Sinai?" asked Diner rhetorically. "What is this kind of litmus test?"
Diner is also a member of the anti-occupation, anti-BDS group The Third Narrative's Alliance for Academic Freedom – as are Columbia University's Todd Gitlin and City University of New York's Peter Beinart, who have also signed on to the Open Hillel Academic Council.
"College life is about arguing ideas. If Israel is a sacred cow then those ideas can't be tested," Diner told Haaretz. "Open Hillel is about no subject being really off-limits."
Other Zionist and anti-BDS academics who have joined the Academic Council include David Biale, professor of Jewish History at University of California Davis.
"One of the things I'm very distressed about on my campus is that the Jewish studies faculty aren't made particularly welcome at Hillel. It's known that we are all supporters of Israel, but we are critical," he said.
"Hillel has become, on many campuses, essentially just an arm of hasbara, of Israel propaganda. That's most of what they do. It's not a place of intellectual engagement. That's very regrettable. One of the things these Open Hillel students are trying to do is to get Hillel to return to what it was in the past, a place of real intellectual engagement, of real debate, a place where the Jewish intellectual tradition is still alive."
In response to the criticism, Hillel International spokesman Matthew Berger provided this statement: "Hillel International is the most open, welcoming, pluralistic and accepting Jewish organization on campus. We welcome all Jewish students no matter their politics, level of religious observance or perspectives. Groups or speakers that are anti-Zionist, support the BDS movement or deny Israel's right to exist will not be hosted or given a platform by Hillel International."
Academic Councils and other groups of faculty members are springing up left and right, with the view that professors, who stay on campuses far longer than students, are key stakeholders in the fights over both BDS and the limits of academic discourse endorsed by Hillel chapters. The professors on the Open Hillel Academic Council are pledging to serve as resources for students trying to open up the Israel-Palestine conversation on campus, often with the result of pushing back against Hillel.
Open Hillel's Steinberg-Madow criticized the recently-formed anti-BDS Academic Engagement Network, along with the Sheldon Adelson-funded Campus Maccabees, as being "deceptive about how they are framing free speech."
"AEN is conflating free speech with shifting conversation and excluding from the discussion people who support BDS or aren't committed to the two-state solution. This is antithetical to the very values they're citing," he said.
"We're not excluding anybody," responded Ken Walzer, AEN's executive director. "We're for robust discussion on campus. What he said is misinformed at best, and nasty and false at worst."
The issue is bigger than whether individuals are for or against boycotts of Israeli products and universities, say some on the Open Hillel Advisory Council.
"We all recognize that the threat to creative thought and critical inquiry is real, and being felt by faculty students and others, so it's important that we have a kind of cross-status alliance of this kind," said Max Weiss, associate professor of history and Near Eastern studies at Princeton University.
"There is a limitation on speech wielded by Hillel against heterodox thinkers," said Weiss, who identifies as anti-Zionist. "I hope this represents a healthy step toward a more inclusive, more thriving Jewish community."
UC Davis' Biale said, "I am a Zionist and believe that Jews have a right to a state, and for the very same reason believe the Palestinians have a right to a state. I don't support an academic boycott of Israel, have spoken against it and signed various petitions. I suspect that the kind of people Hillel International would want to ban from speaking at Hillel aren't people I would agree with. But as long as we can say what you can and can't talk about, it's not good for either side."
Click the alert icon to follow topics:
ICYMI
The Artist Who Survived Auschwitz Thought Israel Was 'Worse Than the Concentration Camp'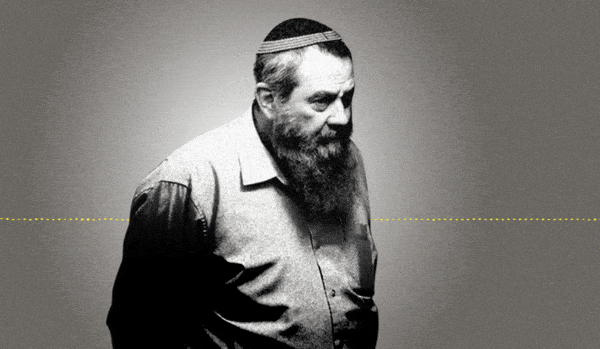 Jewish Law Above All: Recordings Reveal Far-right MK's Plan to Turn Israel Into Theocracy
Why I'm Turning My Back on My Jewish Identity
Down and Out: Why These New Immigrants Ended Up Leaving Israel
The Reality Behind 'The White Lotus' Sex Work Fantasy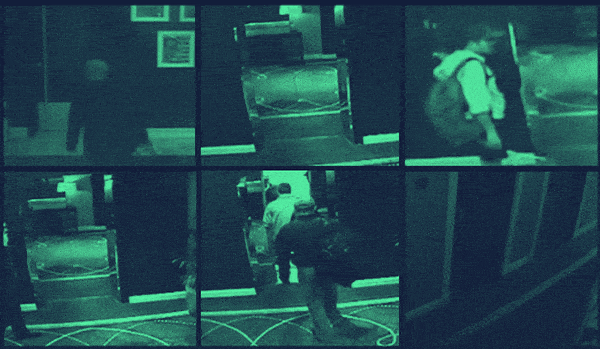 This 'Dystopian' Cyber Firm Could Have Saved Mossad Assassins From Exposure