Would-be Leader Jeremy Corbyn Insists He Can Be Friends With Hamas, Hezbollah – and Jewish Labour Voters
Israel was the only issue on the agenda when four candidates gathered at London's largest Jewish community center for a leadership hustings.
Labour Party leadership candidates Jeremy Corbyn, Liz Kendall, Yvette Cooper and Andy Burnham, June 20, 2015.
Credit: Reuters
LONDON - Monday night's jam-packed Labour hustings at London's JW3 Jewish community center was always going to be dominated by just one topic and one man – Israel, and leadership hopeful Jeremy Corbyn.
Fellow contenders Liz Kendall, Andy Burnham and Yvette Cooper were also there, armed with their standard catchphrases for a Jewish audience (safe and secure Israel, vibrant democracy, need for balance and so on). Their record on Israel have been pretty mainstream Labour – that is, the odd tweet or interview vaguely supportive of Palestinian independence and expressing more-in-sorrow-than-in anger regret at Jerusalem's current policy.
But really, it was Corbyn everyone had turned out to see, waiting for him to answer for the much-shared video where he expressed "honor and pleasure" at welcoming "our friends" from Hamas and Hezbollah to the U.K. parliamentary.
Corbyn and his supporters argue that his position is simply that all sides need to be involved in peace making, noting that his was a rare voice in support of dialogue with Irish republicans Sinn Fein in the 1980s. (A fair point, but the idea of Corbyn introducing delegates from Habayit Hayehudi or Likud as honored friends is downright implausible).
He stuck firmly to his position at JW3, while criticising Hamas and Hezbollah's "social and legal" agendas, whatever they are.
As for those warm words of introduction? "I'm kind of an inclusive person," Corbyn said. "You're all my friends," he added, gesturing towards an audience that quite obviously did not agree.
It's clear that participants were anticipating – even hoping for – a dust-up. The hustings were hugely oversubscribed, with an immense waiting list. JW3 ended up live-streaming the debate over the internet and simultaneously broadcasting it in another event space. "Like a High Holidays overflow service," quipped the panel's chair, British journalist Jonathan Freedland.
JW3's director Raymond Simonson made the jovial but very serious point that anyone who misbehaved would be thrown out, a message repeated by Freedland with tactful reference to an unedifying incident earlier this year when far-left politician George Galloway was heckled by Jewish audience members on a flagship BBC debate show. Maybe the audience listened, because any hostility didn't go beyond a sprinkling of polite tutting.
Frontrunner Burnham began his bid for the audience's hearts and minds by boldly declaring that if elected leader his first foreign trip would be to Israel. Later, he pushed things a little far by suggesting that the 2017 centenary of the Balfour declaration should be marked by compulsory school classes to "re-educate an entire generation" about how British values shaped the modern democracy state of Israel.
Corbyn had a very different take, noting that the Balfour declaration was "an extremely controversial document" and suggesting – to an audible intake of breath from the audience – that it had been in fact "imposed" by Jewish members of the British cabinet. One senses another viral video in the making.
All else was quite predictable. Luckily no-one attempted to speak Hebrew, but one after the other they declared their undying friendship for Israel (with the exception of Corbyn, who gave a long and roundabout answer in which he repeated the word dialogue over and over). Kendall even praised the liberal values of Israel's (non-existent) constitution. Cooper paid fulsome tribute to the CST, the body that monitors threats to Anglo-Jewry.
Parliament's vote on unilateral recognition of Palestine – which Labour politicians had been ordered to support – was mismanaged, they agreed (apart from Corbyn).
Turn by turn they condemned the boycott, divestment and sanctions movement, Kendall hyperbolically vowing to "fight it with every fibre of my being". With the exception of Corbyn, of course, who called for an arms embargo.
When challenged on the fact that the Stop the War coalition, which he chairs, supports the annual Iran-backed Al-Quds Day march at which Hezbollah flags have been flown, Corbyn tried to draw on his anti-racist credentials.
"It is certainly not designed to be a festival of hatred," Corbyn replied, to hoots of derisive laughter.
Then, whoops of delight from the audience when a question finally diverged from Israel and the panel was asked how they planned to vote in a Welfare Bill being debated that very night. But that was it, a brief reprieve. There was no discussion of any other topic of specific interest to the Jewish community, not education, or ritual slaughter or brit milah, let alone any broader issues such as the NHS. In an example of the suffocating effect the topic of Israel has on political discourse, all questions bar one in last night's whole 90 minute debate were on the Middle East.
No-one serious has made any plausible claim that Corbyn is an anti-Semite, only that he too happily associates with people who might be.
His apparent success in the Labour leadership contest is really not a reflection of any inherent Jew hatred endemic amongst the British left. He doesn't particularly represent the true face of the left, either, just of a very narrow section whose dogma dictates solidarity with all counter-imperialist revolutionaries while wilfully ignoring their other unpleasant attributes.
His candidacy has everything to do with the party's internal and utterly confused struggle for identity following a humiliating election defeat. It's his calm, consistent anti-austerity stance and comfortingly old school brand of socialism that seems to have cheered many in grassroots Labour politics (it's cheered the Conservative party too, which has encouraged members to spend £3 and join the Labour party so as to help vote him in).
His leadership would make Labour utterly unelectable, as his rivals made numerous polite allusions last night.
"When you vote, don't just vote for someone to make you feel good," pleaded Cooper in her closing statements. Current PM David Cameron, she said, had a women problem. "Let's give him an even bigger one and elect Labour's first woman prime minister," she finished with a rousing flourish.
Corbyn managed to get a reference in about how his late mother had been at the 1936 Battle of Cable Street, when British Jews and socialists saw off a fascist march through the Jewish East End of London. Burnham vowed to win back any alienated Jewish supporters.
Then it was over, the candidates leaving to rush back to parliament even before the organizers had finished thanking them for coming. The masses filed out, chewing over the proceedings as if they had been a slightly disappointing synagogue Kiddush.
"All a bit parev," complained one audience member. The consensus was of a draw between Burnham and Cooper, with Kendall lagging far behind. As for Corbyn, he did have some supporters there. Outside, a volunteer stood rather mournfully clutching handfuls of "Corbyn for leader" leaflets. But he'd only managed to hand out five all night, he said.
Click the alert icon to follow topics:
ICYMI
The Artist Who Survived Auschwitz Thought Israel Was 'Worse Than the Concentration Camp'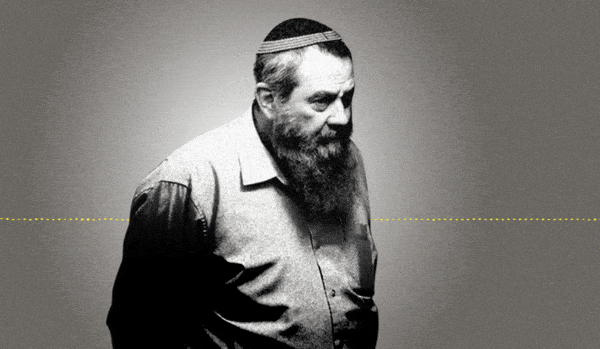 Jewish Law Above All: Recordings Reveal Far-right MK's Plan to Turn Israel Into Theocracy
Why I'm Turning My Back on My Jewish Identity
Down and Out: Why These New Immigrants Ended Up Leaving Israel
The Reality Behind 'The White Lotus' Sex Work Fantasy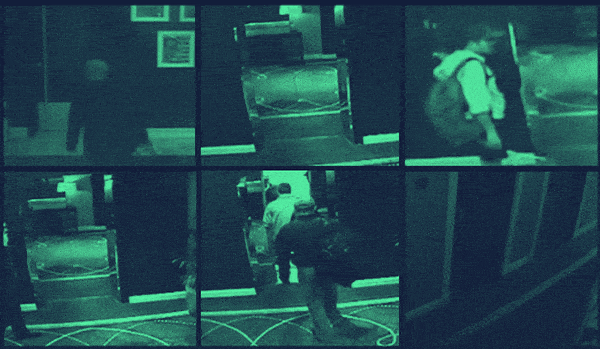 This 'Dystopian' Cyber Firm Could Have Saved Mossad Assassins From Exposure