What Makes a Jewish Dentist Run for the U.K.'s Anti-immigration Party?
Raymond Shamash is a candidate in the May 7 general election for the United Kingdom Independence Party, slammed for its anti-EU, xenophobic stances.
A U.K. Independence Party (UKIP) poster sits on a window ledge along with discarded tea cups during the launch of the party's 2015 general election manifesto at the Thurrock Hotel.
Credit: Bloomberg
It can be hard to stand up for what you believe in, as Raymond Shamash, the new United Kingdom Independence Party candidate in the country's May 7th general election, representing the heavily Jewish London suburb of Hendon, is finding out.
UKIP, a right-wing, populist, anti-immigration party, is a tough sell in metropolitan London anyway, especially to a community overwhelmingly composed of immigrants and their descendants.
But worst of all, his own three children are so horrified by his candidacy for a party often accused of xenophobia that they have refused to let him reveal their names, occupations or even what country they live in. His wife, says Shamash mournfully, is in full agreement with them.
As for his potential Jewish constituents, at a recent hustings in a North London Orthodox synagogue, Shamash was told in no uncertain terms that none of his audience would have ever been born in Great Britain if UKIP were in power.
But the 68-year-old dental surgeon, who has spent much of the last four decades living in Haifa, where he voted Likud, believes there is too much at stake to let personal discomfort get in the way.
"The Jewish community is a community under threat," he tells Haaretz. "I don't want to see a situation where the great British synagogues are turned into museums."
This threat, however, does not come from Britain's membership in the European Union, his party's greatest bugbear, with its open borders and migrant workers gobbling up British jobs. In fact, Shamash doesn't mention the EU throughout our interview. It is immigration, albeit only of a particular kind, that concerns him.
Shamash's mother's family came to Britain from Poland in the 19th century, and his father's from Iraq in 1910, but that's different, he explains.
"There was no welfare state, no housing benefit, they prospered by their own efforts" when his parents' families arrives, he says, noting that they arrived in the UK with Western values and in search of liberal democracy. "They were looking for freedom, for tolerance – they weren't intending to impose their views on the state."
So who are the immigrants who are intending to change Britain today?
"There we get to the Islamic issue," Shamash replies, adding that while he doesn't want to single out any specific group, there are 2.8 million Muslims in the UK, "a lot of whom don't share our values of tolerance, freedom of speech and democracy."
So what should be done about this?
"We have to control our borders," he stresses.
But most of these Muslims, we point out, are British citizens. At least half were born here.
"Well, this is something we have to live with," he says, pointing out that "the birth rate in Tower Hamlets [a particularly diverse part of London] is three times the British average. This is a demographic time bomb."
This is not the kind of speech acceptable in mainstream UK politics, but then, as Shamash freely admits, he is no career politician. And more to the point, he will never be an MP. His party has targeted 10 constituencies where it has even a slim chance of success; Hendon is not one of them.
Strange beast
UKIP is a strange beast. The party has been around for more than two decades, quietly fulminating over what it deems to be the inequities of the EU and the horrors of the euro. Its recent popularity appears to be the British response to the austerity-driven anti-immigration politics sweeping Europe in recent years, although Brits have shied away from anything as sinister as Golden Dawn or blatantly xenophobic as Pegida or the Front Nationale.
Two years ago, UKIP won nearly a quarter of the vote in local council elections. Since then, its ambitions to become the country's fourth significant party have run into trouble: Current polls show them likely to win four seats out of 650, at best, when the country votes on May 7. The party's most dramatic effect in this election may be to simply split the vote.
This has not deterred UKIP from enthusiastic efforts to reach out to middle-of-the-road voters. They have even made forays into courting an ethnic minority vote, in general, although these have been met with mixed success. There are a small number of minority candidates in UKIP; a few Jews are running as MPs and there are a handful of Jewish donors to the party, apparently undeterred by policies that favor a ban on religious slaughter of animals (a measure, Shamash says openly, that was aimed at the Muslim community, but "the Jewish community got caught in the crossfire").
There is also a UKIP Friends of Israel group, although its measure of sophistication can be gauged by the fact that for three years its logo was a pound-sterling sign in the center of a Star of David.
British Jews have remained rather shamefully silent about UKIP's often clearly xenophobic tones, only recently daring to take a stand. Last October, Anglo-Jewry's umbrella group, the Board of Deputies, said that UKIP leader Nigel Farage had "very serious questions to answer" after he made a deal with a far-right Polish party in the European government.
Farage – a jolly chap, often pictured with a pint of beer in hand – is the heart and soul of the party. He has charisma, something hugely lacking in mainstream British politics right now. But his party's policies are incoherently populist at best and downright racist at worst, and his candidates are a rag-tag bunch.
Scandal has knocked out one gaffe-ridden UKIP contender after another, whether due to links to the far right or injudicious comments on race. Shamash's own predecessor in Hendon, on behalf of the same party, had to withdraw after suggesting that Israel's Mossad espionage agency kidnap President Barack Obama so he can stand trial in Israel.
The Jewish vote
The Anglo-Jewish community doesn't form a monolithic voting bloc in the UK, and Hendon changed hands from Labour to Conservative in the last election, albeit by a narrow margin.
Shamash dismisses the idea that Jews will vote for Labour leader Ed Miliband.
"Ed is toxic as he is perceived as being anti-Israel," he says, although it's questionable as to whether Israel is the definitive issue for Jewish voters in the UK.
One issue that the Jewish voters will truly be sensitive to is security: Following the Charlie Hebdo terror attacks in Paris in January, Anglo Jewry is, rightly, concerned about its safety. The threat of attack is real, and the perception that the community is at risk is even more overwhelming.
Shamash is at pains to say that this fear is what motivates him, rather than by any hatred of a particular group.
"I've stood because most of the people coming over from Libya and Sudan and Somalia and Afghanistan do share one characteristic – that they are Muslims. I feel a demographic shift will make the position of the Jewish community untenable."
Of course, there is a caveat. "I work with Muslim colleagues who are lovely people who benefit our society and prop up the NHS."
One of UKIP's campaign pledges is to "promote a unifying British culture." I ask Shamash what this value system consists of. A nice cup of tea? Fish and chips?
"Fish and chips were introduced by Jews, of course," he says proudly, before lapsing into thought.
"Tolerance?" he says eventually, before coming up with "queuing." After another long pause, he repeats "tolerance," before suggesting "green spaces."
Another pause. Diversity is an ephemeral concept, he agrees, but "it is wonderful! In Hendon there are Irish pubs, Indian restaurants, bagel factories, that's the beauty of diversity," he says before contrasting this with a list of towns in the UK with a large Muslim population.
Shamash makes an easy target for his detractors, slightly incoherent, ruffling through handwritten notes liberally marked with pink and green highlighter, and it is all too easy to destroy his political arguments. But his views do echo a diffuse sense of threat felt by Anglo Jews, even if one taken to an extreme.
Some are nervous about how they are viewed by British Muslims; moreover, events in the Middle East have proved divisive have generally ratcheted up tensions, and terror attacks in Europe targeting Jews have made many truly fearful. Nonetheless, relations between British Muslims and Jews remain cordial, and the UK continues to be a place where all minorities tend to rub along quite happily.
Even Shamash can have few illusions: a fear of the Other is not going to translate into any mass Jewish support for UKIP at the polls.
Click the alert icon to follow topics:
SUBSCRIBERS JOIN THE CONVERSATION FASTER
Automatic approval of subscriber comments.

NOW: 40% OFF
ICYMI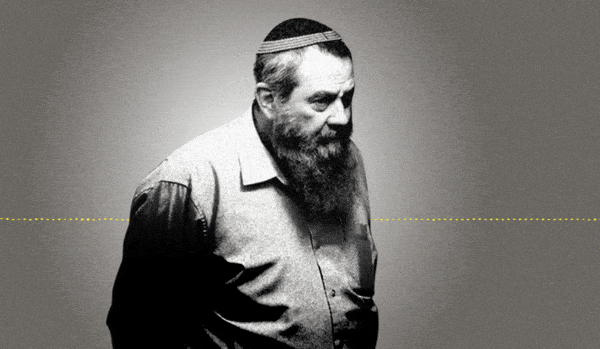 Jewish Law Above All: Recordings Reveal Far-right MK's Plan to Turn Israel Into Theocracy
Why I'm Turning My Back on My Jewish Identity
Down and Out: Why These New Immigrants Ended Up Leaving Israel
The Reality Behind 'The White Lotus' Sex Work Fantasy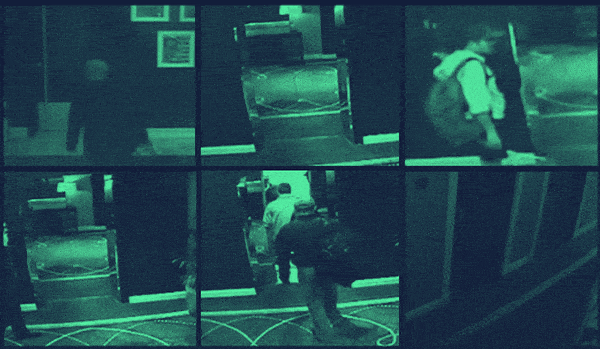 This 'Dystopian' Cyber Firm Could Have Saved Mossad Assassins From Exposure
Comeback Kid: How Netanyahu Took Back Power After 18 Months in Exile