Love Child, Holocaust Survivor, 'Freedom Fighter': The Secret Life My Mother Kept Underground
Tamar Fromer Fox would often talk of her Stern Gang escapades in pre-state Israel, but never mentioned the brutal years spent in a Nazi labor camp. It wasn't the only secret she kept from her daughter.
Tamar Fromer Fox
Credit: Courtesy of Marisa Fox-Bevilacqua
"It is unfortunate how bleak and foggy our reality is. We are locked up in this damned lager, condemned to fulfill the whims of the mighty lager führer."
The handwriting was instantly familiar, that same indecipherable cursive I would struggle to read as a little girl at summer camp. It was my mother's penmanship. But this was a different type of camp missive – one written in a long-lost slave labor camp journal and found nearly 70 years after it had been inscribed. It represented proof of a person my mother had hidden from us all.
I happened on this diary page almost as randomly as I had stumbled on the shocking news a few years earlier that my late mother had a secret identity. One day, my Great-Aunt Gina let it slip that my mom had been a love child, which meant one immediate thing: the woman I knew as Tamar Fromer Fox was born with a different name. Gina, the widow of my mother's paternal uncle, Leon Fromer, had met my mother for the first time in a Tel Aviv hospital in 1955. My mother's father, Alter Fromer, was dying. As Leon entered the room, Gina recounted, he saw a winsome redhead and was immediately taken. "We had no idea Alter had a daughter," Gina revealed.
After pressing her, I learned that my grandparents weren't in fact married. My grandmother, trapped in an arranged marriage, found love elsewhere. But she didn't know to whom my grandmother had been married to. For that, I had to go to the children of my grandmother's younger brother, her only sibling of six to have survived. I somehow got my cousin – who had been sworn to secrecy – to spill the beans about her name. "I know something about your dad," I teased, alluding to his father's first wife, whose identity had also been kept a secret from his grown-up children. It worked. "Your grandmother's name was Raizel Zygrajch Hocherman," my cousin Yehuda divulged. "Your mother's real name was Hela Hocherman."
In fact, a trip to Poland revealed my mother's birth name had been Alta Hendla Hocherman, born in 1926, not 1935, the year my Brooklyn-born father was born. What else had my mother kept secret from us, and why?
Hitchhiking on Begin's bike
The mother I knew was wrapped in her identity as Tamar Ha'gingit, the fiery redhead who smuggled bombs in baby carriages as a member of Lehi. "I'm a freedom fighter," she would proudly say, regaling guests with stories of espionage, wartime bravery, rebellion and heroic Zionism as a member of this most radical pre-state underground militia, also known as the Stern Gang – though she loudly would correct me and say "Stern Group! Not gang!" She also bragged about being one of the few female commandos in Moshe Dayan's revered 89th Battalion. "I once hitchhiked on the back of [Menachem] Begin's motorcycle," she would say.
She also spoke of getting into combat units at the front lines with the men, firing guns, even jumping out of aircraft. She showed me her army photos where she's in a tank, her hair cropped, dressed in military fatigues, and also one of her speaking on Army Radio, Moshe Dayan looking on with a big grin on his face. "We were very close," she would say. Only as she lay dying did she admit that they had been more than "friends." I wasn't surprised. But, honestly, I had been holding out for more.
I had a hard time buying that the overprotective, domesticated Jewish mother and doctor's wife I knew, forever clad in a corset and stockings, dressed in Nippon silk shifts and Ferragamo heels, her lips painted with generous strokes of hot pink lipstick, Revlon's Fire & Ice, had been the same person who jumped out of airplanes, fired a Beretta and had smuggled bombs past the British. It's not that she wasn't wily. My mom never met a line she didn't instantly cut, and she knew how to finagle her way into sold-out performances at the Metropolitan Opera. She once even grabbed her purse back from a purse-snatcher, jabbing him for attempting to steal it. But to me, she was like the name of her lipstick – at turns, red hot and chillingly cold, two people fighting within the same body.
The diary entry was dated November 27, 1942, and signed by a Hela "Behira" [Hebrew for "clarity"] Hocherman. If Tamar had been a hell-raising redhead in the Israeli underground, who had Hela been? Determined to find out, I submitted her birth name to a researcher at the U.S. Holocaust Memorial Museum in Washington, D.C., who searched for my mother's name in the International Tracing Service of the Red Cross, which kept records of every inmate of every World War II camp.
My mother had concocted a tale of how she fled Europe before the Holocaust, an adorable redhead who somehow charmed a Nazi into giving her the last seat on a boat for children bound for Palestine. She told me her father, an ardent Zionist, had settled there before the war, hoping his wife and daughter would join him. When they finally did, my grandmother declared the land "unfit for raising a little girl," and they returned to Poland on the eve of the Nazi occupation. My mother told me she was 13 when she last saw her mother. But when I asked her how she could have been born in 1935 and been 13 in 1939, she would shout, "No more questions!"
Perhaps her opacity led me to pursue journalism, a field predicated on inquiry. Or maybe I'm just wired to question authority – like I learned my grandmother was. Whatever the case, I wanted to know who Hela had been and what, if any, of her traits I shared.
Within a few days, I received information that would launch a search lasting four-plus years. My mother had been imprisoned in a camp called Gabersdorf on January 11, 1941. I halted. January 11 is the birthday of my son Leo, whose Hebrew name Tamir is derived from hers, Tamar. Then I learned she had been freed on May 8, 1945 – which meant she had spent nearly four and a half years in a camp, the years she should have been in high school. Suddenly I felt queasy. The only camp I really knew about was Auschwitz. How did she survive a place like that when she had only been 14?
I shared the news with the genealogist who had been helping me, Jeff Cymbler, also a New York lawyer, who explained that Gabersdorf had housed a spinning factory, or spinnerei, in the Czech Republic (then annexed as part of Sudetenland), where some 350 mostly Polish-Jewish teenage girls turned flax into thread that was used to sew Nazi uniforms.
"A few years ago, when I went on the March of the Living, I met a woman from Melbourne who put me in touch with a woman whose mother also been imprisoned in Gabersdorf," Jeff said. "She had found a diary by her mother's bedside after she died that contained entries from some 60 girls. Let me email her on the off chance that your mother might be one of the 60." Then he cautioned, "Don't get your hopes up. It's a long shot."
Unflappable sense of humanity
The next morning, I awoke to a JPEG image from Australia. It had been my mother's page. And it was followed shortly thereafter with other pages, including Jeff's aunt's, and mostly the woman from Australia's mother, Regina Honigman, who kept the diary and filled it with radio skits about life at the camp and even a Haggadah, in which she had cast the girls as the slaves and their lager führer as Pharaoh. I was blown away.
I continued to be stunned as I read more entries from more women, each one bearing witness not only to the brutality of their life, but also to their unflappable sense of humanity and even humor, to their sisterhood and loyalty to their faith and each other. Under the darkest of times, they believed in the future. That audacity of teenage hope made them a tight-knit group, capable of withstanding all manner of Nazi abuse – which, as you can well imagine, took on other meanings at an all-women's camp like Gabersdorf. Fortunately, there had been a relatively benign lager führer, entangled with the female director, who guarded the girls with kindness, trying to shield them from the cruel SS women when Gabersdorf became a full-fledged concentration camp under Gross-Rosen's rule. That's when the girls subsisted on the thinnest slivers of bread, which had to last them all week, and a floury soup made with potato peels for dinner.
Their 12-hour-plus shifts were rigorous and riddled with industrial accidents as these underfed, exhausted young women had to operate fast-moving machinery. Their nights were sometimes punctuated with bathroom trysts, in which POWs would trade food they received in their Red Cross parcels for sexual favors. Some of these arrangements would bloom into marriage after the war. But most often, they would be considered sexual coercion by today's standards. "Nothing was free there," says survivor Frida Fleish, now a resident of suburban Detroit, who didn't have a "boyfriend" there. "We were always starving."
Though most of the women were Polish-Jewish teenagers, there were mothers nearing 40, and even girls as young as 11, finding a strange type of shelter at Gabersdorf. As Martin Dean, Applied Research Scholar at the U.S. Holocaust Memorial Museum's Mandel Center for Advanced Holocaust Studies, and one of the editors of the "USHMM Encyclopedia of Camps and Ghettos," explains, these labor camps offered survivors a double-edged sword. On the one hand, if they found work they might have a chance to survive. On the other, the work was often so brutal, and the guards so sadistic, that life expectancy was low.
"And there were more camps than we thought even a few years ago," he says. For example, Gabersdorf was part of a network of forced labor camps for Jews, mostly run by the Organization Schmelt, in Silesia and the Sudetenland, many of which later became sub-camps of the Gross-Rosen concentration camp.
"The International Tracing Service registered around 170 forced labor camps for Jews in this region," says Dean, "but our latest count is around 200. For the so-called Warthegau region around Poznan in Poland, the previous count was 186, and we have actually found some 240. In total, there will be more than 2,000 camps included in the volume on Forced Labor Camps for Jews."
But life at one camp wasn't necessarily similar to life at another.
"There was far greater variety among the forced labor camps than people think," says Dean. "Some were textile mills like the one at Gabersdorf, or munitions factories, but others were small farms, or involved harsh outdoor labor, working on railways or even making planks that could be easily put up or torn down when the Nazis needed to erect new camps. In some instances, Jews bribed their way into labor camps so they could be spared from deportations and mass killings. But no one had an easy time. In some forced labor camps there were death rates comparable with concentration camps, and in many there were instances of tremendous cruelty and arbitrary killings. These sorts of traumas were no less intense then what inmates at death camps like Auschwitz endured. Most survivors passed through a series of forced labor and concentration camps before finally being liberated, and it is important that we try to document them all."
But because the history of the Holocaust has been painted in bold, epic strokes by men, whether dwelling on the graphic nature of death, or the heroism of ghetto fighters and partisans, the world doesn't know of camps where girls like my mom clung to life by a thread.
'Nobody's victim'
"All of this will come to pass just like any nightmarish dream. These thick walls surrounding us will disappear. And all that will be left from this colossal bonfire of suffering and misery will be some slowly extinguishing flames. The sparks will disappear, too."
I read the page and remembered how my mother often would say, "I'm nobody's victim. I don't want anyone's pity." I never quite knew what she meant by that, but now I had a clue. The irony, of course, was that in her determination to become nobody's victim, she became her own. And it occurred after the war, when she arrived in Palestine full of dreams for a Jewish state, only to be met with derision by Zionist settlers who referred to survivors as "sabonim" (soap), and who silenced them whenever they attempted to share their stories. "We went like lambs to the slaughter," my mother would often say, echoing the words of Vilna ghetto fighter Abba Kovner. "That's why I became a fighter."
Last spring, I was invited by a former Lehi member and veteran of Dayan's 89th Battalion to attend a Memorial Day event at Lod. On an earlier trip, I had done an extensive Israel Defense Forces search to see if my mother had been telling the truth about her storied army life. In fact, the name "Helena Hocherma" turned up in minutes of historic battles, such as Lod and Ramle. But there had been no paratroopers back then. She most definitely was at the front line, but as a nurse, not a sniper. In terms of Lehi, there had been one operation involving smuggling bombs in baby carriages, but she wasn't involved in it.
Her claims of having her face plastered on British "wanted" posters were also heavily contested by her former peers. Her former underground mates would often ask me what kind of a mother she had been, because she seemed to possess the very DNA I inherited – the undomestic goddess gene. She had been the least likely of the women to settle down. "When she was on cooking duty, there was typically more food on her than in the pot," one of her former Lehi mates revealed. One of her superiors told me that once, as she was delivering a message to him, she reached in her bag and pulled out a bra instead. That didn't sound like "most wanted" material to me, but I appreciated the moment of levity.
There were sad stories, too: of love affairs gone awry; of her difficulty finding employment after the war, since members of Lehi and Etzel were blacklisted by David Ben-Gurion's regime; of her dreams of becoming a doctor, never fulfilled. But perhaps the most telling was from one of her former Lehi friends who was born in Israel in the 1920s, a proud woman whose confident stride and self-composure reminded me of my mom. I wondered whether my mother had fessed up about her Holocaust past or whether, ashamed of being a survivor, she concealed it from her, too.
"She did say she had been in a camp," she said. "But she told me she had been a nurse there, not a prisoner. When I asked what she did as a nurse, she said, 'I helped with abortions.'"
My jaw dropped. Obviously, her tall tales began before I had been a glimmer in her eye. I had nothing to do with her decision to closet her Holocaust past. In her desire to reinvent herself as a Jewish warrior, my mother, like the State of Israel, tried to downplay ever having been a victim. Identifying herself as a survivor would have meant admitting she had been one of the sabonim. And there was no honor or glory there.
I heard her refrain in my head: "I'm nobody's victim." Then I thought of her diary page:
"Only these foggy pieces of paper will remind you of the terrible tragicomic events which are being played out within this grayish camp."
In memory of our shared misery, "Behira" [written in Hebrew] Hocherman, Sosnowiec, November 1943
Volta Gabersdorf
I reflect on this page often, as it was my introduction to a girl whose eloquence was only underscored by her courage. She never thought of herself as a writer. But here was proof – along with proof of this life she dared never speak of. How ironic it was that my mother's spirit was on fire in this prison camp, but, after she was liberated, she somehow lost that spark. Just as the young State of Israel became singularly invested in portraying a new type of Jewish hero – one that was more military mastermind than book smart – that whole generation of women got shut out of the Holocaust narrative. They suddenly became objects of scorn, ridiculed by their own people. For someone like my mother, who lived, ate and breathed the words of Ze'ev Jabotinsky, her past as a Holocaust survivor had not only been a source of great pain and trauma, but also a source of tremendous shame. To her, there was no way to incorporate her past into her vision of the future. So she buried the girl Hela, recasting herself as Tamar in a new land, far away from the ghosts of her past.
But one can never run away from one's past. And as she and the State of Israel got on in years, her mental imprisonment must have been unbearable. As mother-daughter relationships go, ours was the stuff of dramas. I loved her with the fear that she, too, would be taken from me, the way her mother had been taken from her and reduced to ash. I sought her approval, but never received it. Her love felt conditional – just as her life had been.
I'm sure if she were alive today, she'd tell me to stop analyzing her, to stop writing and let the past lie. But because she isn't and I'm tired of lighting Yizkor candles for people who never existed – like Shoshana Fromer, instead of Raizel Hocherman, my true grandmother, adulteress and all – I'm lighting a new candle this year for a Holocaust victim who only became one after liberation: a girl named Hela Hocherman, who came alive to me in a hidden camp diary, whose quiet defiance was no less brave than Dayan's mighty 89th Battalion, and whose spirit will always burn bright for me.
Marisa Fox-Bevilacqua is currently writing a book on her mother's hidden life and next month will shoot a documentary on the Gabersdorf camp. Follow her on Twitter @marisafox
Click the alert icon to follow topics:
ICYMI
Ken Burns' Brilliant 'The U.S. and the Holocaust' Has Only One Problem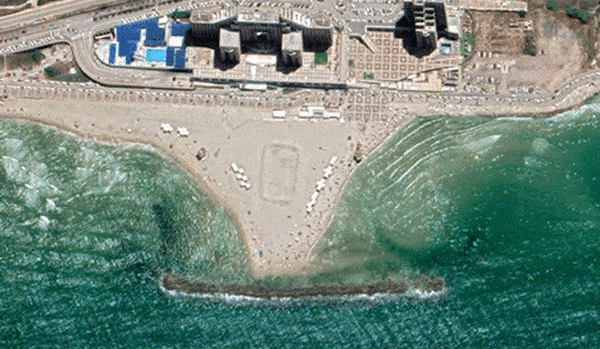 Facing Rapid Rise in Sea Levels, Israel Could Lose Large Parts of Its Coastline by 2050
As Israel Reins in Its Cyberarms Industry, an Ex-intel Officer Is Building a New Empire
How the Queen's Death Changes British Jewry's Most Distinctive Prayer
Chile Community Leaders 'Horrified' by Treatment of Israeli Envoy
Over 120 Countries, but Never Israel: Queen Elizabeth II's Unofficial Boycott