In Vienna, Even Holocaust Survivors' Clubs Have Cliques
Even though Yom Hashoah, on April 16, is a day of mourning, it is also vital that we remember something else, too: how Europe's Jews actually lived when they were vibrant communities.
Cafe Centropa club
Credit: Robert Bacsi / Centropa
"This is, and I shall state it again, a book of melancholy. Maybe I should have written a book of sorrow – but I want to mourn on my own. Melancholy can smile. Sorrow cannot. And smiling is the legacy of my tribe." Friedrich Torberg, from the introduction to "Tante Jolesch."
VIENNA – Anyone who knows the Jewish community here – even as small as it is, with some 8,000 members – understands just how cliquish things are. Take the seniors' programs, for instance. There's Club Shelanu, run by the community itself. It meets quite often and offers an array of services to its members, some of whom need social, psychological or medical assistance from time to time.
But for others, that would be the club they don't go to. For them, there is Café Centropa, run by my institute, which pulls in between 40 to 50 guests for our monthly afternoon "kaffee und kuchen" events, while around 120 to 150 show up (with friends and family members) for the festive holidays. We are not, however, a social service provider. We began life in 2000 as an oral history institute that went to work in 15 European countries, and we found that the length of our interviews – which went on for five, six or more sessions – created a bond neither our interviewers nor our interviewees wanted to break. Which is why in Vienna, as well as in Budapest, Hungary, we created these Café Centropa clubs in 2006.
The Vienna program is wholly funded by the city of Vienna, the federal government and the National Fund for Victims of National Socialism. When we established Café Centropa in Budapest, the previous (Socialist) government underwrote it, but the right-wing Fidesz government zeroed out that funding as soon as it took office. To its credit, the Claims Conference has been underwriting the program since, along with some private donors.
Since no clique in Vienna is complete without an even more exclusive clique within it, a few Jews established the Klabriaspartie, named after a Jewish musical comedy that could perhaps best be described as "The Sunshine Boys," circa 1900.
The Klabriaspartie meets once a month in the café in the Hotel Stephansplatz, and they have three rules for joining: you have to be over 80; it's for men only; and you have to have been imprisoned in a concentration camp.
They started with four members: Felix and Blackie, Leo and Herbert, all of whom had been in Theresienstadt together, and in much worse places afterward. But soon Jindrich wanted to join, so did the other Leo, and now they have up to a dozen guests at each meeting. They do those in the mornings. They come to Café Centropa in the afternoons, where the majority of our members were lucky enough to flee in time – on illegal transports to Mandatory Palestine or in Kindertransports to England, even though few of their families were able to make it out in time.
At the Klabriaspartie, they share stories and jokes – and they do so loudly, because more than a few of them have trouble hearing. Which is why they are relegated to a private room. But they clearly have no trouble laughing – just as loudly. Which is also why they are relegated to that private room.
What do they talk about at the Klabriaspartie and our two Café Centropas? By and large, when they're together they don't talk about the horrors that befell them and their families. They remember old girlfriends and classmates, sports clubs and Hebrew school teachers, clownish politicians, indulgent fathers and doting mothers.
They are the last of those who remember the days when 185,000 Jews strolled the grand boulevards of Vienna and more than 200,000 lived in that equally elegant city of Budapest. Those were the days when some 160,000 Jews lived in Weimar-era Berlin and well more than 350,000 were living in Warsaw. Those communities, like thousands of others between the Baltic and the Aegean seas, are no more. Or if they are, their flames barely flicker now – save for Budapest, which still has tens of thousands of Jews.
There is no shortage of dates on which we can commemorate the destruction of Europe's Jewish communities – both great and small. Many European countries mark January 27, the date in 1945 when Soviet troops liberated the Auschwitz death camp. Others mark dates closer to home. On March 11, 1943, the Bulgarian police shoved 7,144 Macedonian Jews onto trains that ended in Treblinka, and not a soul returned alive. On April 16, 1944, the first Hungarian Jews were herded onto trains that came to a halt inside Birkenau.
Those are dates that Jews and non-Jews commemorate together. But Holocaust Remembrance Day (Yom Hashoah in Hebrew) is different. Throughout Israel, in those Jewish communities wiped out by the Holocaust, and in Jewish communities around the world, it is our date and it is best commemorated among ourselves.
A separate experience
Why should we commemorate it separately? Because we will never see the Holocaust in ways that non-Jews do, and I say that as someone whose institute works in hundreds of public schools throughout North America and Europe.
I have watched German high school students walk through the barracks of Auschwitz, gaze into the display cases filled with children's shoes, eyeglasses, and piles of suitcases, and dissolve into tears, often collapsing in one another's arms. It must be hard to realize you are facing mankind's single most horrible crime, carried out in the language your mother spoke to you as a baby, and implemented by people in your village or town, maybe even by someone in your own family. When these youngsters think about what they would have done in the 1930s and '40s, they are gripped with a horrible moral dilemma: what would I, what could I, have done?
No Jew walks through a concentration camp thinking of moral dilemmas. We walk through a place like Auschwitz and think only one thing: this would have been me. Those would be my shoes, my eyeglasses, my suitcase. That is why Holocaust Remembrance Day should be something that remains among us.
The date is commemorated in a great variety of ways. There are the events and ceremonies – a candle lighting in a synagogue here, a school presentation there; all traffic comes to a stop in Israel at 10 A.M. Speeches are delivered. Then there are programs like March of the Living, which sends thousands of Jewish teenagers to walk through concentration camps in what had been German-occupied Poland (they often leave out the 'German-occupied' part) with the goal of having them witness the horrible past – they stand in Birkenau on Holocaust Remembrance Day – then fly to Israel to witness the bright Jewish future.
Even though Holocaust Remembrance Day is a day of mourning, a Yahrzeit on an international scale, each year it becomes more and more instrumentalized. Too many of those speeches drag in the name of Iran. Others echo phrases like "Never again," which, considering Cambodia, Rwanda, Darfur and Srebrenica, leaves one wondering what currency that has.
When March of the Living gathered at Auschwitz a few years ago, Israel Air Force jets performed a flyby. Thanks to another plane above that took photographs, we can now own pictures of a Nazi death camp beneath the gleaming white wings of Israeli attack aircraft. If this isn't the height of counterfactual history, I don't know what is.
Even sadder is that between Holocaust education courses, which focus on the myriad ways Jews were murdered, and the tens of thousands of video interview projects in which Holocaust survivors recount harrowing tales of survival, something incredibly important has gone missing: how Europe's Jews actually lived.
I am not disputing the importance of Holocaust education. I am thinking instead of what we do when we sit shivah, or commemorate someone on a Yahrzeit. On those days when we remember a parent, a sibling or a friend, we are supposed to recall how they live on in our memories. If we don't, then we lose them twice. Zachor – to remember – is something we are told to do.
Unlocking the past
That is why my institute asked Central Europe's oldest living Jews to tell us about their entire lives, all while showing us old family photographs – so they could take us back into the world only they are still privy to. But without them taking us there, we are locked out of it.
One of our oldest interviewees, for instance – Emilia Leibel in Krakow – described a picture with Jewish soldiers in the Austro-Hungarian Army at an outdoor Passover seder during World War I, with her grandfather presiding as she stood on a soldier's lap.
Otto Simko, a splendid storyteller in Bratislava, regaled us with tales about his uncle Eugen Braun, a clown who had a pet duck that sang for European royalty – until his grandmother got hold of it, and baked it: "Now, I don't want to wrong her, whether she killed it on purpose or not. But a clown for a son didn't sit well with her."
Anna Hyndrakova in Prague brought out a picture of her sister's wedding, with the bride and her groom gazing lovingly into each other's eyes. They are wearing yellow stars. Their fate had been written for them.
And Panni Koltai, who had been one of four sisters growing up in the Hungarian city of Eger, looked back on her life in 2006 and, in the space of a few minutes, showed us three generations of wedding pictures. But she was telling us much more than that. In those four pictures and the stories that she told about them, Panni Koltai described a century of Hungarian Jewry. Aside from the snapshot of her and her sisters by a lake in summer, there was the grainy picture of her and her husband Istvan in 1937. They had to get married and live in a village because they were both ardent Communists and couldn't find work in the bigger cities.
Then Panni told us about their son Karcsi, who, much to their surprise, had a great many more Jewish friends than they had as he grew up in the 1960s, and she laid before us his wedding picture to Eva in 1976 – "a Jewish girl, noch!" Then, like a card player pulling out her trump card, 83-year-old Panni placed on her coffee table the 2002 wedding picture of Karcsi and Eva's son Andris, who attended the Lauder Jewish school in Budapest after Communism fell in 1989 and was even married in its courtyard.
Commemorating the destruction of European Jewry – a crime so vast it is unfathomable – will always be instrumentalized, because truly, none of us know how to deal with it. It is understandable that Jews reach – and sometimes stretch too far – for meaning, and I have heard more than a few times that "the Jews won; the Nazis lost." But the greatest mass murder in modern times wasn't a contest, and if it losing an entire civilization is winning, I shudder to think what losing looks like.
I think, instead, of the Klabriaspartie and our Café Centropa clubs, and the quote from the Austrian-Jewish writer Friedrich Torberg that begins this article. Every one of those who were born into that vanished Jewish world is like a library unto himself (and herself), and when they leave us, they take with them the stories only they can tell, along with the keys to their libraries. But those libraries belong to all Jews – and many more beside. And in those few libraries that are still open, laughter – as loud as possible – is still allowed.
Edward Serotta is director of www.centropa.org, a Vienna-based Jewish historical institute that works in schools in Europe, North America and Israel.
Click the alert icon to follow topics:
ICYMI
Ken Burns' Brilliant 'The U.S. and the Holocaust' Has Only One Problem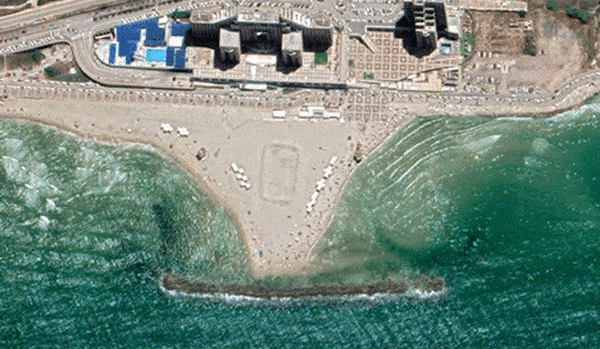 Facing Rapid Rise in Sea Levels, Israel Could Lose Large Parts of Its Coastline by 2050
As Israel Reins in Its Cyberarms Industry, an Ex-intel Officer Is Building a New Empire
How the Queen's Death Changes British Jewry's Most Distinctive Prayer
Chile Community Leaders 'Horrified' by Treatment of Israeli Envoy
Over 120 Countries, but Never Israel: Queen Elizabeth II's Unofficial Boycott