British Jews Not Rushing to Vote for First Jewish PM
Jewish voters feel Ed Miliband isn't one of them, and may not stand up for the community.
Labour party leader Ed Miliband speaks during the launch of the Labour party health manifesto in Guiseley, England, Saturday April 11, 2015.
Credit: AP
The poll published last week in the Jewish Chronicle indicating that in Britain's general elections next month an overwhelming majority of Jews are planning to vote for the ruling Conservative Party, rather than for Labour under the leadership of the man who could become the United Kingdom's first Jewish prime minister, Ed Miliband, was not surprising. The dissatisfaction with Miliband, practically since he was elected Labour's leader in 2010, has been evident. What was surprising was the huge margin – 69 percent of Jews questioned in the survey carried out by polling company Survation said they were going to vote for David Cameron's Tories, while only 22 percent are siding with Labour.
Most of Labour's many prominent Jewish members and supporters remained silent over the poll. Those activists who did take to social media were quick to cast aspersions on the poll's methodology and to say that when out canvassing in the North London neighborhoods with large Jewish populations, they were getting a positive and friendly reception. Both points are valid.
Surveying Jews and their opinions is a notoriously tricky business – some of the major polling companies in Britain routinely refuse to do so. No-one can agree on how to define a British Jew and how best to reach them: Is it a religious definition? Does it depend on how the respondents describe themselves? Is a British Jew someone who is affiliated with one of the many communal organizations? Would the pollsters consider Miliband – the son of two Jewish parents who was brought up in an atheist-Marxist household and has never participated in any organized form of Jewish life – as Jewish for the purpose of their survey?
Putting aside the inherent flaws in any poll of Jews, however, the trend is inarguable. A comprehensive survey published by the Institute for Jewish Policy Research in 2010 said that 31 percent of Jews identified themselves as Labour voters, slightly more than the 30 percent Conservative and 11 percent saying they voted for the Liberal-Democrat Party (down to 2 percent in last week's poll). A shift from 31-30-11 to 22-69-2 in five years cannot be put down just to different methodology.
It is important to point out that the JPR survey was of the general political leanings of British Jews, while the JC poll was of how they plan to vote on May 7 in one specific election. In other words, long-term support for Labour could still be relatively high, but in this specific election Jewish voters are eager to keep Miliband out of Downing Street.
So why are British Jews so opposed to the first Jewish candidate with a realistic chance of becoming the country's leader? The most obvious reason being given to this question is that while Cameron is widely regarded as "the most pro-Israel prime minister in British history," Miliband is considered indifferent at best and by many as downright hostile to the Jewish state.
This is ridiculous. While many Jews were angered when in his victory speech in 2010, after beating his brother David to the party leadership, the only foreign policy issue he mentioned was Palestinian statehood and Israel's botched raid on the Gaza flotilla, Miliband has rarely strayed from the standard British government line on Israel. He has repeatedly said he is committed to Israel's right to exist in security and strenuously voiced opposition to any form of anti-Israel boycott. Even when Labour last year sponsored and supported a parliamentary motion calling on the government to recognize an independent Palestinian state, it didn't contradict the long-standing support for a two-state solution, and Miliband allowed a procedural loophole which enabled Labour MPs who wanted to absent themselves from the vote to do so.
Sure, he has been critical of Israel's settlements in the West Bank and its military operations in Gaza, but no more than many mainstream politicians and even some British Jewish leaders. In previous surveys, an overwhelming majority of British Jews were in favor of the two-state solution and critical of the settlements.
The "anti-Israel" image of Miliband is unwarranted and partly due to a rightward shift within the community, but also in a large part to a deeper distrust many Jews feel toward him, which is unrelated to where they stand on Israel.
I've seen Miliband over the last few years at a number of "Jewish" events. At some he has seemed uncomfortable, outside his element, uncertain where to put himself. These can be broadly defined as "establishment do's" where it is safe to assume that the assembled community worthies were not political allies or oversympathetic to his left-wing views to begin with.
At these events he seemed contrived and controlled, convincing few of his sincerity. If there was one lasting impression of these appearances, it was how different he was from David Cameron, who has always starred at such functions, putting the community in no doubt of his loyalties and friendship. And for that matter, how different from his predecessors as Labour leaders, Tony Blair and Gordon Brown. The last three prime ministers, all proud Christians, have all felt very much at home with the Jewish community. Miliband came over at best as a polite but awkward stranger.
At two other events I saw a different Ed. One was a gathering in London of mainly Jewish Labour voters. The atmosphere was warm and welcoming, the questions were mainly about domestic issues of housing and education. He felt confident enough to answer a question of whether he was a Zionist in the affirmative.
The other was a Q&A session with Hebrew University students in Jerusalem during his visit to Israel last year. Here the contrast was even more marked. Minutes earlier, he was sitting all nervous through a series of interviews with the local media (including this writer), careful not to say anything wrong, constantly on the defensive. The interviews over, he entered the large lecture auditorium in shirtsleeves, visibly transformed.
Facing 200 excited students, he was in his element. Eloquent, funny and even when faced with trick questions that had been planted by journalists hoping to get some kind of a headline, he seemed truthful when artfully evading them. He won over that audience by being himself, the wonkish debater who was arguing political theory from the day he learned to talk.
Miliband's main flaw when it comes to British Jews, who often call themselves "the Tribe," is that he is a tribal politician, but his tribe will always be the intellectual left-wing. It isn't just Jewish events where he looks so out of touch, or at conventions of capitalist business leaders; he often fails to connect with his audience even when they are ordinary working-class Labour voters in northern England and Scotland, far from the London metropolitan bubble. He simply isn't wired to act normally outside his comfort zone.
Three years ago, as part of his prime-minister-in-waiting process, Miliband began mentioning frequently his Jewishness, particularly the fact that both his parents had as Jews fled Nazi-occupied Europe and found sanctuary in Britain. As a candidate for national leadership, he needs "a story" to make him look like a figure voters can relate to. But there was no doubting his sincerity when he spoke of the lessons he had learned from his parents' experiences.
His first official visit abroad as party leader was to Israel, where he met family members and at Yad Vashem learned new details of his mothers' family's travails during the Holocaust. It failed, however, to endear him much to the Jewish community. The sentiment that largely goes unmentioned is that Miliband seems like someone who wants to take advantage of the community to pad out his story and add a sense of identity to his biography, but beyond a few token gestures, he has done very little to earn his membership card.
British Jews know very well what it's like to be denied entry to a privileged club, and have always been appreciative of outsiders who are willing to be identified with their own community. The reason they fear that a Prime Minister Miliband won't stand up for Israel in the future is that at home he doesn't seem capable of standing up for Jews, not even for himself.
When, early in his leadership, Labour's candidate for mayor of London Ken Livingstone said that "rich Jews don't vote Labour," Miliband remained silent for days. And he has done so in nearly every other instance in which Jews have felt insulted and threatened by statements made by British politicians – he has rarely spoken up, even when George Galloway and David Ward, members of parliament campaigning in heavily Muslim constituencies, attacked Israel in thinly-veiled anti-Semitic terms and when a Labour MP questioned the loyalty to Britain of the ambassador to Israel, Matthew Gould, simply because he is Jewish, Miliband was content with a statement from his office that the comment was "totally unacceptable."
But perhaps most unnerving is the fact that he was incapable of calling out the anti-Semitic undercurrent of the attacks he himself faced from the right-wing Daily Mail over his "foreign" father's alleged hatred of Britain and from Muslim quarters for his own "Zionism." He has had countless opportunities to personally exhibit his convictions and true loyalties, but has used few of them and convinced in less.
Miliband may feel that these attacks are not representative of any deep feeling in British society and therefore unworthy of his attention. He may be right. But many in the Jewish community see this is as a calculated attempt by a politician who needs every bit of support from Labour's traditional base and a growing Muslim community, and avoid antagonizing sections of the left wing where anti-Zionism has become a convenient cover for latent Judeophobia.
He may put out on his Facebook page warm messages for Rosh Hashanah and Passover, but he hasn't addressed the hundreds of nasty comments that immediately appear beneath them online. Ten days ago, he even wrote in his latest Passover greeting of "our community" and "our freedom," but as long as he is not addressing those voices within his real tribe, Jews are failing to feel any warm feeling of togetherness. If only he could bring some of the passion with which he argues for social justice to standing up for "his" community.
Many Jewish Labour supporters feel that the community is being "unfair to Ed" and has unrealistic expectations of him. They may be right, but politics is about perception and Miliband has done little to change the one the majority of Jewish voters have of him.
Jewish Labour activists are being warmly greeted on the doorstep, either because they are canvassing in places like Hampstead, where the liberal and relatively secular Jewish voters belong to the 22 percent sticking with Labour. If they are in the more marginal constituencies of Golders Green and Hendon, then they are welcomed because they are sympathetic Labourites, unlike Miliband.
Historically, the majority of British Jews supported Labour because they saw the left wing as staunch opponents of any form of racism, of which they were so often the targets. In the last quarter of the 20th century, as they became better integrated and wealthier, they began drifting toward the Conservatives, particularly when Margaret Thatcher, who represented the north London Finchley constituency, became party leader.
But leaders like Blair and Gordon were capable of making many Jewish voters still feel at home in the Labour Party, despite the growing antipathy within the left wing and other parts of British society toward Jews and the Jewish state. Last week's poll proves that not only has Ed Miliband failed to make the Jewish community feel he is one of them, he has also failed abysmally at allaying their fears.
Click the alert icon to follow topics:
SUBSCRIBERS JOIN THE CONVERSATION FASTER
Automatic approval of subscriber comments.

NOW: 40% OFF
ICYMI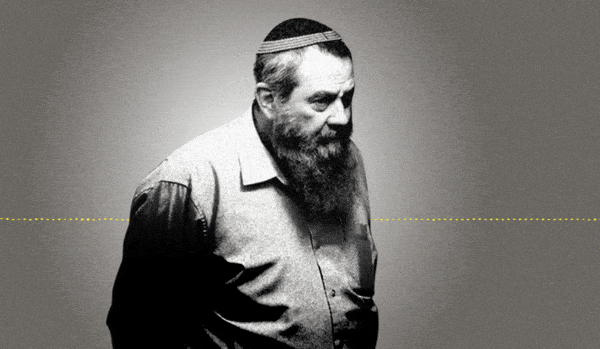 Jewish Law Above All: Recordings Reveal Far-right MK's Plan to Turn Israel Into Theocracy
Why I'm Turning My Back on My Jewish Identity
Down and Out: Why These New Immigrants Ended Up Leaving Israel
The Reality Behind 'The White Lotus' Sex Work Fantasy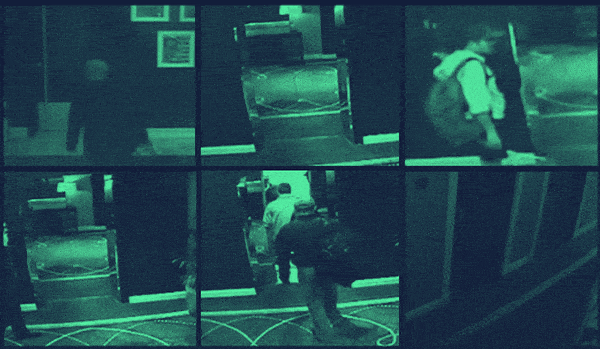 This 'Dystopian' Cyber Firm Could Have Saved Mossad Assassins From Exposure
Comeback Kid: How Netanyahu Took Back Power After 18 Months in Exile