Behind the anti-Semitic Riot in a Paris Suburb That Shocked the World
A mob of Muslim demonstrators violently attacked the Jewish community of Sarcelles after a pro-Gaza protest last summer. But local Jews say they won't be driven out so easily. The Cossacks Aren't Coming: A special series on the future of European Jews.
Front National's founder Jean-Marie Le Pen, right, with his daughter Marine.
Credit: AP
SARCELLES, France – The road connecting the twin suburbs of Garges-lès-Gonesse and Sarcelles is a mile long and lined at first by bleak apartment blocks. Exiting the station on the D Line of Paris' rapid transit system at Garges, one is surrounded by men selling a wide array of toasted snacks and nuts, women with various forms of veils and head coverings and signs directing you to a mosque, and a hip-hop club where DJ Arafat will be performing the next weekend.
This one of the banlieues – one of the poor suburban communities around Paris – where, from the 1950s onward, high-density housing was built for the millions of French citizens and their dependents who began returning from the colonies, particularly those in North Africa, and which over the past few decades have become home to large Muslim communities.
As you walk up the road and cross into Sarcelles, the buildings are similar but the first thing you notice are groups of soldiers, in combat gear with automatic rifles, standing outside a large synagogue in the center of town. Then on the next street there is a row of kosher restaurants and grocery stores with Hebrew names. As school ends, the streets are filled with boys and men wearing yarmulkes, walking home. Soldiers are standing outside their nearby schools as well; 300 of them have been deployed in the town.
The military presence has been evident since the January terror attacks in Paris on the Charlie Hebdo newspaper and the Hyper Cacher grocery, but there is a special tension in Sarcelles – which is not just due to the close proximity of relatively large Jewish and Muslim communities.
This town of 58,000, around a quarter of them Jews, was the scene last summer of the first pogrom in Europe in the 21st century.
Perhaps it's an exaggeration to call what happened here on July 20, 2014, on the road between Garges and Sarcelles, a pogrom. After all there were no serious casualties and historically, the pogroms of eastern Europe were often instigated and usually condoned by the czarist authorities.
By contrast, in Sarcelles the Jews were protected by the police, the perpetrators were put on trial and convicted, and now the level of security around Jews and their local institutions is unprecedented. But, then, what do you call a mob rampaging down a main street, trying to reach the synagogue and burning Jewish-owned businesses en route?
Anti-Gaza war? Anti-Semitic?
The exact facts concerning that incident are not entirely clear. How did what was originally a demonstration against Israel's military actions in the Gaza Strip develop into an anti-Semitic riot? How many of the demonstrators broke away from the main event near the train station in Garges, and started marching on Sarcelles? Who ultimately pushed them back? The police? Were the police overwhelmed by the number of Muslim demonstrators?
Representatives of the Muslim community have accused the police and town authorities of exacerbating the tension by outlawing a legitimate demonstration that was going to go ahead anyway.
"It felt like a pogrom," says Patrick Haddad, a deputy mayor of Sarcelles, who watched from his apartment as a kosher shop near one of the synagogues went up in flames. "That was their intention, even if no one got killed. It was like being in the Jewish ghetto."
"We were ready next to the synagogue and 2,000 Arabs came," recalls Gad Levi, a waiter at a local restaurant specializing in Tunisian and Israeli cuisine. "We went out to block them, because the police were afraid. We threw whatever we could find at them. Then it started raining and they left."
Levi remembers that after the chaos died down, the young Jewish men outside the synagogue sang " La Marseillaise" – "not so much because we felt like French patriots, but we wanted to cheer up the police and show that we were together with them."
Haddad, a lecturer in economics, is in charge of education in the town administration. A few days after the riot, he took part in a meeting between rabbis and imams, which French Interior Minister Bernard Cazeneuve also attended.
"We have to live together here and it was important to make sure that the schools and everything else would go back to normal," Haddad says. "But now you know how much some of your neighbors hate you."
As a local politician, he is fully aware that the tension here is not just about Gaza or the way some of the local Muslims, nearly all of them children of immigrants from the Maghreb, have made the Palestinian struggle their own – facing off against their Jewish neighbors who hail from North Africa as well, stand-ins for the Israelis.
It's not just the kosher restaurants and synagogues, and the large proportion of Jewish residents who have dual French-Israeli citizenship. Indeed, ties with Israel have long been part of the town's ethos: Sarcelles' twin city is Netanya, the Israeli coastal town with a large Francophone community. The previous mayor of Sarcelles was the prominent and now-disgraced Jewish politician, Dominique Strauss-Kahn.
The current mayor, Francois Pupponi, is a Corsican, but he was Strauss-Kahn's protege in the Socialist Party and has continued to maintain strong ties with his predecessor. In January, he accompanied Energy Minister Segolene Royal to the burial in Jerusalem of the four Jews killed during the terror attack on Paris' Hyper Cacher.
A number of public buildings around town, including a music hall and community facilities, are dedicated to the friendship between the two nations.
Haddad, who is also an adviser of Pupponi's, acknowledges that there is resentment among the Muslims of Sarcelles and Garges. "For them this demonstration was also an opportunity to show they have a voice in the city. They are in conflict with the mayor because they feel he's too close to the Jewish community and they don't get enough funding."
Pupponi is a skilled operator. While identity politics are officially taboo in France, he has built up his power base on the loyalty of local communities. In addition to the Jews, there is a large group of Assyrian Chaldean Christian refugees from Iraq, who he has welcomed to the town.
As in other parts of France, anti-Semitism is never just about hatred of Jews. The religious and ethnic tensions that feed on the local grievances of a badly integrated minority, and the Israel-Palestine conflict, as well as the pull of Islamist terror groups operating throughout the Middle East and North Africa – all these are a never-ending source of sparks igniting the flammable mixture.
Closer to the center of Paris, Jews often say "we are safe here but in suburbs like Sarcelles it's dangerous." Ironically though, in Sarcelles, Jews seem defiant and self-confident, young men proudly wearing kippot. They may be on the frontline here but they also feel they are on the stronger side.
Read parts 1-7 of "The Cossacks aren't coming here":
Part 1, Krakow: The Jewish Community Center on the doorstep of Auschwitz
Part 2, Krakow, continued: An unexpected generation of Polish Jews is coming out of the closet
Part 3, Budapest: Fork in the road for young Jews in Budapest: Tradition or Tikkun olam
Part 4, Denmark: A wake-up call for Danish Jewry, not a siren call to head for Israel
Part 5, Budapest: Hungarian Jews more worried about threat to democracy than anti-Semitism
Part 6, Paris: The New Jewish Children of the Republic: Jews reexamine their place in France
Part 7, Paris: From the Seine to the Jordan: Is there a French Jewish exodus?
Evolving demographics
The demography of the Jewish community in Sarcelles has changed says Haddad, who was born there. It used to be less religious and more middle class. Most of the original families have left in search of larger houses, closer to the center of Paris. They were replaced by lower income and more religious Jews who were particularly attracted to the communal infrastructure of synagogues, Jewish schools and easily available kosher food.
"In the past, most Jewish kids here went like me to public schools. Now nearly all of them go to the three Jewish schools," Haddad says. He adds that the town has some 13,000 Jewish residents today, but it's hard to predict how many will stay.
"The Jews here are very close to Israel. They hear Israeli music and eat Israeli food. It's like they have made 'mental aliyah,' though most won't move to Israel for financial reasons. Their link to the Republic is weak. Their more religious and feel more Jewish than France. But they like to say that we share the values of the Republic," notes Hadda.
Dan Marziano, a chef at Chez Yonathan, is arranging a selection of stuffed vegetables while listening to Israeli singer Shlomi Shabat on the restaurant's sound system. As a child he lived in Haifa but he has no plans of moving back to Israel.
"Things are much easier here. To move to Israel you need enough money or a good business opportunity. I'm staying. Sarcelles isn't as bad as some people make out," he says, "and I'm not worried by the Muslims."
"Sometimes there's fighting here," says Avi Toboul, a computer technician who is dining at the restaurant. "But it's worse in other parts of Paris. We're respected and even feared here, and we know our neighbors, the Arabs and blacks. You can be friends with some of them, with others you have to look out. It's make me laugh when other Jews say Sarcelles is the most dangerous place."
Another customer, Yair Ladayov, is an educator and fund-raiser for an international Jewish organization that is active across Europe.
"I just got back from Ukraine. It's dangerous there, Jews and everyone else have to flee the war zones. It's not dangerous here," he says. "The government here takes care of us. Israelis say we have to make aliyah, but there are not enough jobs in Israel for us."
Adds Ladayov: "Most Jews who leave Sarcelles don't go to Israel. They go to Paris or even to Canada, where they can get better jobs. They don't leave because of anti-Semitism."
French microcosm
Sarcelles is a microcosm of the challenges facing France and its Jews. French Jewry is gradually becoming more religious, with members examining their ties to the French Republic. The financial situation, the pull many of them feel from Israel, and the uncertainty over France's future all lead to thoughts of emigration. Concern of a growing terror threat, the unspoken rivalry with the much larger Muslim community which nevertheless lacks the connections and influence of the integrated Jews, and the rise of the far-right, anti-immigrant National Front party – all these cloud the horizon.
Some French Jews have been tempted to vote for Front National, which under Marine Le Pen has officially rejected the anti-Semitism of her father, party founder Jean-Marie. In recent elections, both national and local, the CRIF, the umbrella organization of Jewish organizations in France, felt the need to send representatives to the various communities, especially in the south, where Muslim populations are more dominant, and to warn against a vote for Front National.
"There's a growing concern that they [Front National] will take advantage of the Jews' fears of Muslims to legitimize their racism," says one community leader. The CRIF has also warned international Jewish organizations such as the World Jewish Congress to reject overtures from Ms. Le Pen.
"Jews are tempted to vote for Le Pen because her party now seems to be against Muslims, who they feel are threatening them," says Prof. Diana Pinto, a historian who lives in Paris.
"They have to realize she is a true fascist who doesn't accept civil society and she will see the Jewish community as enemies. She may not be an anti-Semite. People forget that fascism as it began under Mussolini wasn't anti-Semitic, that only came later with the Nazis. But as democrats, we can't support Front National," says Pinto, who is Jewish.
For his part, French writer and journalist Marc Weitzmann is worried that violence against Jews can come from other quarters.
Weitzmann: "Jews make people nervous and now we're admitting it. This country has evolved from violent change – the French invented political terror. Now they don't know how to integrate five million Muslims who live here and they [the authorities] compare this with 500,000 Jews [who live in ."
Like other parts of Europe, France is facing a deep identity crisis and it could get ugly. If history is anything to go by, Jews could find themselves on the front lines of upheaval and conflict, without asking to be there.
Click the alert icon to follow topics:
SUBSCRIBERS JOIN THE CONVERSATION FASTER
Automatic approval of subscriber comments.

NOW: 40% OFF
ICYMI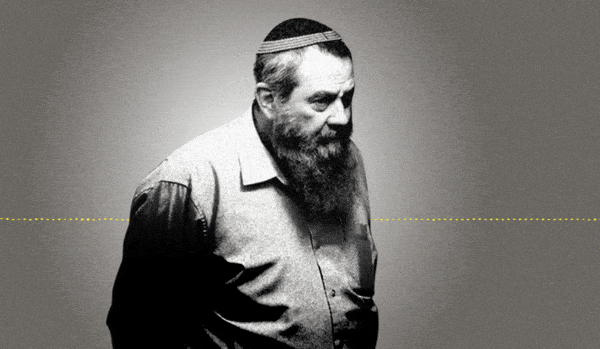 Jewish Law Above All: Recordings Reveal Far-right MK's Plan to Turn Israel Into Theocracy
Why I'm Turning My Back on My Jewish Identity
Down and Out: Why These New Immigrants Ended Up Leaving Israel
The Reality Behind 'The White Lotus' Sex Work Fantasy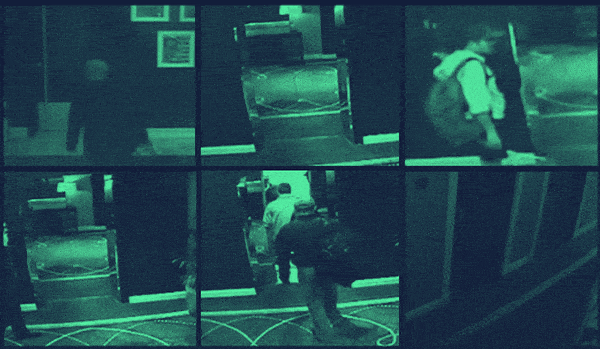 This 'Dystopian' Cyber Firm Could Have Saved Mossad Assassins From Exposure
Comeback Kid: How Netanyahu Took Back Power After 18 Months in Exile