Fighting for Jewish Identity in Budapest
A new generation of Hungarian Jews is eager to rejuvenate their community. The problem: radically different ideas of how best to do so. The Cossacks Aren't Coming: A special series on the future of European Jews.
Budapest's Óbuda Synagogue.
Credit: VinceB/Wikimedia Commons
BUDAPEST – The building on a side street of the bohemian and slightly rundown eighth district of Budapest doesn't, at first sight, appear to be a Jewish center. At second sight even less. A small courtyard where over a dozen men and women are taking shelter from the rain and smoking, leaning on the stacked beer barrels. Inside, the main space is occupied by a well-stocked bar and most of the posters and fliers around feature various gay pride events or highlight the plight of the Roma (gypsy) community. LGBT and Roma groups occupy some of the offices upstairs. A young rock band is setting up to play a gig in the building's cavernous cellar. In another room upstairs, 20 young men and women are beginning Shabbat evening prayers.
This is Aurora, an alternative Jewish community center which opened four months ago. The weekly minyan (prayer quorum) is in the pattern of other alternative-egalitarian prayer groups around the world, with everyone sitting in a circle and the prayers sung in a jumble of Carlebach, Disney, old Eretz Yisrael and religious Zionist tunes. The praying and singing over, there's a group discussion on community building and future plans.
Aurora (named for the street the building is on) is the flagship project of Marom Budapest, a young adult and student group roughly affiliated with the Liberal-Masorati movement. Adam Schonberger, director of Marom, explains that "we have been changing our focus into also serving a broader community of secular Jews in Hungary, those who are called 'assimilated' by the more religious." Here it's enough to be a member of one of the more established Jewish organizations and synagogues to be deemed religious. It has little to do with actual mitzva-observance.
"The bigger organizations are either religious or cultural," says Schonberger. "And they're static and not very dynamic on how to create programs. We are trying to activate people by volunteer work and involving also the local and lower income people and working with non-Jewish groups."
Jewish visitors to Budapest are often surprised to hear that there are estimated to be at least 100,000 Jews in Hungary, most of them concentrated in the capital. By some estimates this is the third-largest Jewish community in the European Union (after France and Britain). The Jews of Hungary don't lack either for communal buildings or resources, getting financial support from the government, the EU and Jewish federations in the United States. But their main issue is how to motivate a younger generation to be involved in communal life. The one consensus view among the different organizations is that only about 10 percent of Hungarian Jews have any involvement with the community; broadening this circle will be key to ensuring a Jewish future in Hungary.
Schonberger's answer is to try and create a secular Jewish framework for a wider cultural and social engagement. "We have two approaches – one is to create a basis on the heritage and religious aspects of Judaism and in that we are not Orthodox. The second is to find an understanding how we can interpret our Jewish values and religious traditions in secular social action and human rights." Marom currently has 170 volunteers, with 60 of them coming to the center weekly. It organizes two annual 8-day festivals, on Hanukkah and Pesach, one in the Jewish district and the other in a much more deprived area in Budapest. The festivals include cultural but also community action events. They are now working on a wider study to find projects to carry out with the local residents in their new neighborhood; the first is a communal garden.
"Most of the community establishment is focusing on their internal problems and for outsiders seem a closed circle," says Schonberger, who is a son of a rabbi of the Neolog movement, the non-Orthodox stream of Judaism that is unique to Hungary. "There are a lot of issues they are not really answering, such as those coming from non-halakhic backgrounds, mixed marriages. This generation has to find out how a Jewish identity can be a part of a context where you can work on the future and not only be saving your heritage."
Budapest: Judaism Without Walls
Video via Jewish Discoveries in collaboration with the JDC
At prayer
The next morning, at Shabbat prayers in the Obuda Synagogue, north of the city's center, about 30 people are gathered, their voices echoing in the vast magnificent space. The ornate neo-classical building constructed nearly 200 years ago evokes the changes that have been wrought upon the Hungarian Jewish community. Originally serving as an Orthodox house of prayer, it moved to the Neolog movement only a few years after its inauguration and was in use until the Germans took control of the city in 1944. During Communist times it was a television studio and then fell into disuse. Five years ago it was reinaugurated and is now under the leadership of Budapest's most prominent Chabad rabbi, the 36-year-old Shlomo Koves.
Its lofty walls and ornate aron kodesh (ark for Torah scrolls) still bear both the traces of its old grandeur and many decades of disrepair. The ground level has been renovated and in the new plaques commemorating both Chabad's main benefactors, the American Rohr family and the grandparents of local members who were murdered in Auschwitz. The congregation is a mix of young people in their 20s and older businesspeople living in Budapest. From the cross-section I met, it seems few of them are particularly observant, most arriving for Shabbat prayers by car. They all say they are attracted by the dynamism of the rabbi whom they all call by his first name.
Shlomo Koves is rather unique among Chabad rabbis (though not its followers) in having no religious background. His grandparents were all staunch Communists, even before the Second World War. "My parents weren't even aware they were Jews before their teens," he says. "The fact they married Jews was a coincidence, none of their siblings did. Most of my uncles and aunts are not Jewish." The young Koves fell under the spell of the first Chabad emissary to arrive in the late 1980s in Budapest, in the dying days of Communism, and at the age of 13 flew to Israel to start his education in the movement's yeshivas. Ten years later, a young emissary himself by then, he returned with his Israeli wife to Budapest. In 2003, he officially became the first Orthodox rabbi to be ordained in Hungary since the Holocaust and many see him as the unofficial chief rabbi, leading what is in effect a "parallel establishment" to the official representative Federation of Hungarian Jewish Communities, the MAZSIHISZ.
"There is an official community," says Koves. "But we have become the official community as well. A lot of the MAZSIHISZ rabbis use our facilities and our resources, they all use the prayer books we publish and some of our [Chabad] rabbis officiate at MAZSIHISZ synagogues." In its classic modus operandi throughout Eastern Europe, Chabad has become in Hungary the face of organized Jewish religious life, but with one main difference: In Koves it has a local-born leader who is fully attuned to the local undercurrents, both within the Jewish community and in the general public. He even wrote his Ph.D. on the split between the Orthodox and Neolog streams in the 19th century.
"I'm not the chief rabbi but I'm not waiting for anyone to appoint me. I go on television and write columns in the newspapers about Jewish values and recognizing the Holocaust. Because of the assimilation, there weren't any Jewish leaders here representing the community until I came along," he says.
Koves wants to funnel the passion of any Jewish revival in Hungary towards more traditional avenues. "This is the only large Jewish community in the world today where most of the members are from families who have lived here for over 200 years. We have strong roots right here in Budapest and I felt that it was a shame when I saw people who grew up with me suddenly talking about Judaism without understanding anything about it."
In Hungary, Chabad is practicing maximum openness along with strict adherence to tradition. "There's a fascinating reawakening here, especially after the Communists tried so hard to suppress any flicker of Judaism." Without saying so in as many words, Koves believes he offers the only authentic way back. "Of course we are open to everyone, including non-Jews and of course to those whose fathers or grandparents are Jewish, that doesn't mean I can recognize someone who is not a Jew according to halakha or that I would ever encourage intermarriage."
Friendly government
Budapest is undergoing a Jewish renaissance of sorts with festivals, clubs and synagogues reopening on the streets of the old Jewish quarter in the seventh district. This is partly due to the revival of Jewish culture among a younger generation but also due to the fact that the Hungarian government is trying to project a more friendly image, in part to balance Western criticism of the conservative Prime Minister's Viktor Orban government and fears of the far-right and openly anti-Semitism Jobbik party.
Andras Heisler, director of the establishment MAZSIHISZ, is particularly worried about unity. "We do have serious infrastructure problems, however there is a kind of renaissance of Jewish religious, cultural and intellectual life," he says in an email. But he adds only if "we can achieve a greater unity among the Hungarian Jewish community, it will have a future too."
The new spirit on the streets also has more to do with a process of gentrification of the seventh district (partly kicked off by Hungarian-Israelis who returned to Budapest in search of real-estate opportunities), which has seen the neighborhood transformed into the city's most fashionable party and club district. "The Jewishness here is used mainly for marketing," says Professor Michael Miller, a historian of the Jews of Central Europe. "There's a new generation following the 'missing generation' who thought that Judaism was a liability. And now they're trying to find out what the hell it means to be Jewish, and for most of them it's not going to a synagogue and identifying religiously."
Both charismatic leaders, Adam Schonberger and Rabbi Shlomo Koves are offering young Hungarian Jews a more values-based future, whether on a combination of Jewish and universal values of social justice and human rights, or on the resurrection of a traditional and religious community. They are both aware this is a unique opportunity to work with a new generation that doesn't share the traumas of the Holocaust or Communism, but that they don't have much time before their potential audience loses interest, assimilates or emigrates due to the difficult economic and political situation in Orban's Hungary.
This isn't a very religious or Zionist community, explains Professor Andras Kovacs, the leading historian of Hungarian Jews in the postwar period. In 1944, it was the Jews from the countryside who were the first to be deported to Auschwitz, while most of those in Budapest, who were generally the more secular ones, survived. After the war, it was mainly the more religious ones who emigrated to Israel. But for young Hungarian Jews, there are opportunities elsewhere as well, throughout the European Union and beyond.
For now, even those who are active sound rather ambivalent. A Jewish identity "doesn't always come naturally" to many young Jews, says Luca Elek, a 27-year-old community organizer who is active in Marom. "We try to give them options, without pushing it. You don't have to be religious, you don't have to make aliyah, you don't have to marry a Jew – but you can develop your Jewish option."
Eszter Fabriczki, also 27, managing director of a corporate service provider who spent most of her teenage years growing up in the United States, is active in Koves' community. "A lot of Jewish people don't really have a Jewish identity because of Communism," she says. "Chabad gave them an opportunity and now that young people are interested in their Jewish roots and it looks good for the Hungarian government as well and it seems trendy, it may work for them."
Her friend Adam Szerenyi, a human-resources manager at an old-age home owned by a Jewish foundation, says he's "traditional, not kosher" and enjoys attending Kabalat Shabbat services at Obuda. "I'm a real Hungarian. My grandparents even came back here after the Holocaust but I have relatives on four continents and can live in so many countries. Being a Hungarian Jew now means you're living so many contradictions and continuously evaluating the situation. But I feel at home here like nowhere else. It's the streets and clubs in 7th district where i have my good memories."
Click the alert icon to follow topics:
SUBSCRIBERS JOIN THE CONVERSATION FASTER
Automatic approval of subscriber comments.

NOW: 40% OFF
ICYMI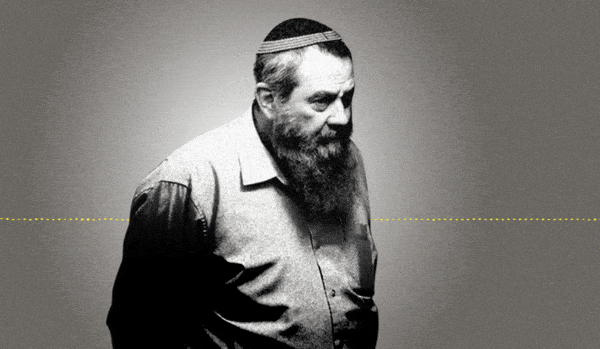 Jewish Law Above All: Recordings Reveal Far-right MK's Plan to Turn Israel Into Theocracy
Why I'm Turning My Back on My Jewish Identity
Down and Out: Why These New Immigrants Ended Up Leaving Israel
The Reality Behind 'The White Lotus' Sex Work Fantasy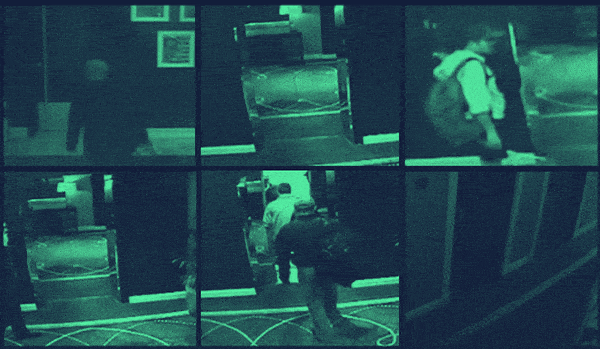 This 'Dystopian' Cyber Firm Could Have Saved Mossad Assassins From Exposure
Comeback Kid: How Netanyahu Took Back Power After 18 Months in Exile