The Killing Fields of Auschwitz Nearby, Polish Jewish Life Is Being Reborn in Krakow
From the ruins of the worst Jewish destruction in Krakow, just down the road from the notorious Nazi death camp of them all, a Jewish community center hums with activity. The Cossacks Aren't Coming: A special series on the future of European Jews.
Jewish Community Centre in Krakow.
Credit: Birczanin / Wikimedia Commons
KRAKOW – There is no noticeable security around the synagogues and other Jewish buildings in Kazimierz, the old Jewish quarter of Krakow. In Europe 2015 this may seem surprising, but local officials insist that there is no physical threat to Jews here, and therefore the small community's resources have better uses. On the other hand, living down the road from the biggest killing ground in history engenders a certain sense of fatalism.
On Miodowa Street a small hotel promises, in large Hebrew letters above its entrance, "Traditional Polish home cooking," with a list below of decidedly non-Polish dishes such as schnitzel and goulash. This is a sort of watering hole along the tourism trail, where every group on Polish Holocaust-remembrance and Jewish-heritage tours passes on the way to visiting the old synagogues – a couple of them with tiny elderly congregations, but basically functioning as museums – and then on to the old Jewish cemetery.
Across the road from the hotel is the Jewish Community Center and, unlike the other venerable Jewish establishments in the city, which is home to several thousand Jews, it has only been around for seven years. At first sight, there is something almost offensive in this bright, airy and colorful JCC, suddenly appearing in the middle of the drab gray neighborhood that served as a set for "Schindler's List."
During my recent visit, the center's staff was busy preparing 600 kosher, packed lunches for the survivors and their family members arriving for the 70th anniversary of Auschwitz's liberation. But despite its location, this JCC is far from focusing exclusively on the murder of over a million Jews just an hour's drive away. Inside it's hard to find a mention of the Holocaust among the banners and notices dedicated to the center's events. There are more flyers and signs about more contemporary struggles for gay rights and against discrimination of the Roma (Gypsies) than about the battle against anti-Semitism.
One of the JCC's posters carries the slogan which anywhere else would seem banal and uncreative, but here is like giving the finger to history: "What are Jews doing Krakow? Having a great time."
"I didn't understand the need for the JCC when I first heard of the idea," says Jonathan Ornstein, the center's director since it opened in 2008. "I didn't see the numbers or realize the viability then."
Originally the facility had been intended as a social club for Holocaust survivors living in Krakow, and the initiative for its establishment had arisen following a visit to the city by Britain's Prince Charles in 2002, and the subsequent interest of British Jewish organizations in it. But a study carried out then by World Jewish Relief organization revealed that it wasn't only the survivors who were clamoring for a purpose-built center here, but also a number of Jewish student groups who were rediscovering their roots and exploring their identity.
By then the "Jewish renaissance" in Poland, which began in the early 1990s following the fall of communism, was already in full swing, with the annual Jewish culture festival in Krakow already establishing itself as the largest of its kind in Europe. But this was something different. Much of the Jewish revival in the country at that stage was being carried out by non-Jews, who, after the suppression of the communist era were finally asking where the Jews with their thousand years' presence in Polish life had disappeared.
Poland's Jewish Awakening: Krakow
Video via Jewish Discoveries in collaboration with the JDC
Ornstein, 45, a native of New York who emigrated to Israel, served in the Israel Defense Forces and then moved to Lodz in 2002 after falling in love with a Polish volunteer on Kibbutz Yotvata, had made a living out of the Jewish renaissance. He taught Hebrew at the university in Krakow, after splitting up with his Lodz-born girlfriend, but developing a newfound love for Poland, and especially its for ancient capital with its cosmopolitan, Central European atmosphere. Nearly all his students and contemporaries back then were not Jewish, but they were eager for Jewish studies. Not knowing what to expect, he applied and got the job of director and then discovered the potential of the place.
While the pensioners' club is an integral part of the JCC, the great majority of its by now 550-strong membership turned out to be young people. People like Ishbel Szatrawska, who arrived in Krakow from a small town to study at the university in 2003, with the hope "that somewhere there are people like me." She started to go to events organized by the small community that existed at the time in the city.
"At my first Shabbat dinner, I made a fool out of myself. I arrived in a very fancy evening dress but then though the entire evening that people were looking at my bare back. It was hard for some of the older people there to grasp that there are younger Jews, secular and from out of town. Some of them would say, how can you be Jewish? I don't know your grandparents," she recalls.
Szatrawska saw an ad in a student paper, looking for Jewish students who wanted to get together, and "at the first meeting were about five or six people, then 15. We called it group therapy because we had all gone through the same experiences. Either you knew you were Jewish and didn't do anything about it because you felt you were the only young Jewish person in Poland and will never find anyone like you – or you didn't know and your grandma told you on her deathbed."
The small groups of Jewish students who used to meet in private apartments and coffee shops now belong to a student club called Gimel (representing the third generation after the Holocaust, after the third letter of the Hebrew alphabet) at the JCC. One of their regular activities is to give talks at highs schools in Krakow, so that the new generation of Poles can see that Jews are not just dead victims or Auschwitz survivors but also young people. Many of the members of the original students groups have since emigrated from Poland, some to Israel, but Szatrawska sees her future here: "I know they're those who look at us 'as these weird people who want to stay in the cemeteries,' but that's throwing away a thousand years of Jewish history."
For his part, Ornstein says the JCC has become "the main vehicle for ensuring a Jewish future in a city," and while he's fully aware that "the world defines Krakow and Poland by the Holocaust," he is certain there's an alternative Polish Jewish narrative that isn't just connected to the Shoah of the past.
"This community will always have an outsized place in the Jewish world because it's the nearest to Auschwitz, but because of that we don't have the luxury of crossing it off the map. We're Jewish not because of, but despite of Auschwitz, and if the Jewish community here can thrive here, then it can everywhere. I worry very much that we as a people base too much of our identity on the Holocaust."
On Holocaust Remembrance Day each year, the Krakow JCC does not hold any ceremony or special events, just its regular programming. For the JCC on Auschwitz's doorstep, continuing Jewish life as usual seems the best way to commemorate the six million.
'We're not the target'
But is there a future for the Jews of Poland, in a country where so much was done to exterminate them, where, according to the late Israeli Prime Minister Yitzhak Shamir, "every Pole drinks anti-Semitism in his mother's milk," and where there are barely 20,000 Jews, according to various estimates, scattered around the country? All the Polish Jews I spoke to feel confident of their future there. The community's relationship with successive Polish governments is positive, the Polish Catholic Church which was once lead by old anti-Semitic bishops is today aligned with the Polish Pope John Paul II's teachings on Christianity's debt to its Jewish roots, and Poland's current pro-Western position and desire for a role within the European Union have also played their part. In the last years of communist rule, anti-Semitic graffiti was a common feature in Poland's cities; today there are barely any sprayed swastikas to be seen.
The only significant source of tension today is around the location and message of a monument in Warsaw dedicated to Polish citizens who helped save Jews during the Holocaust, to which some Jewish figures object due to their feeling that it overemphasizes the role of individual Poles who helped Jews, while most stood aside or collaborated. Other prominent Jewish figures support the monument, saying that Jews must also come to terms with the fact that of the six million Poles killed during World War II, half were non-Jews and the punishment for anyone caught saving Jews was death and in some cases also the murder of their entire family. But this controversy reflects more the Poles' own difficult coming to terms with their recent history rather than their attitude toward the Jews.
Aliczya Beryt, a 30-year-old PhD student who grew up near Poznan and today lives in Krakow, said she has never come across open anti-Semitism. "I don't think it is really a problem in Poland today, especially as we don't have a big Muslim community, like in western Europe. It's true that this is still not a very tolerant culture, but the intolerance is more against poor Gypsies, because Jews are so assimilated and middle class they rarely are targeted."
"I think that in the near future Poland will be one of the best places for Jews to live in Europe," says Kordian Gdulski, a travel agent who married a Jewish woman and converted to Judaism, which he says did not provoke any adverse comments from his family and friends. "Today it's largely a myth that Poles are anti-Semitic."
Like others, Gdulski notes that the occasional usage of anti-Semitic terms in public is more a result of a lack of political correctness: "People talk in a stupid way about Jews and money, but it's more a cultural issue, or it's related to soccer hooliganism. There's a tiny group of ultra-nationalists who use the old symbols, but they're maybe one percent [of the population]. The great majority of Poles today are very interested in Jewish history and culture because they know that 80 years ago Poland was 20 percent Jewish, and they are very curious about what we have lost."
This curiosity is echoed by many of the non-Jewish students volunteering at the Krakow JCC, currently numbering over 50, like Agnieszka Gis. "We're surrounded by Jewish heritage and it's talked about a lot in the media," she says. "To understand Poland you have to understand also its Jewishness and by re-embracing the Jews, we can start a dialogue about the difficult parts of our history." Gis adds that she has never heard any negative remarks about her volunteering at the JCC.
But even if there is no physical threat to Jews today in Poland, what chance is there of reestablishing a functioning community in a country with so few Jews left?
Konstanty Gebert, a veteran Polish Jewish journalist and activist, says that "we've gone way beyond the state of just marveling at our very existence. The Jewish kindergarten in Warsaw was in my apartment with four children, and that was a nes gadol (big miracle). So we're here, but what do we want to do now that we're here?" Gebert says that Polish Jews' challenge now is "to go beyond the holy trinity of Shoah, anti-Semitism and 'Fiddler on the Roof.'" And he believes it's possible to do so as "there are parallel memories to 'Fiddler on the Roof,' so we don't have to constantly romanticize Polish Jews. And for us the Shoah is not once a year, it's a living reality, the air we breathe and therefore we can more easily go beyond."
As Polish anti-Semitism goes, Gebert believes it is still an issue but not one that targets Jews exclusively. "It is intimately tied with the political debate, not about the Jews but about the kind of country we want to have. Until two years ago, there was a steady decline of anti-Semitic feeling in the polls, since the 1990s. In the last two years there seems to be a slight rise in the polls, though I don't feel it anywhere on the street. The only explanation I can give is that the Poles did some 'house-cleaning' of their anti-Semitism to be okay with the European Union, but now the EU is less popular and anti-Semitism is also finding an outlet in anti-Zionism. But anti-Semitism today is just an index of political positions, like support for authoritarianism and being anti-European. Instead of asking a whole list of questions, you can just ask someone where he stands on the Jews and know his politics."
And Gebert adds, "If anything I feel more threatened as a Polish democrat than as a Polish Jew. If the chips were to go down, for a Jew, there's always Israel to go to. But as a Polish democrat I have no alternative. And it's not just Poland; it's the entire continent, which is going in a bad direction. If Europe goes down, the Jews will suffer, but as collateral damage. This time, we're not the target. If the continent bucks the trend, then I'm optimistic there is not only a future for Jews in Poland, but even a Jewish future."
Click the alert icon to follow topics:
SUBSCRIBERS JOIN THE CONVERSATION FASTER
Automatic approval of subscriber comments.

NOW: 40% OFF
ICYMI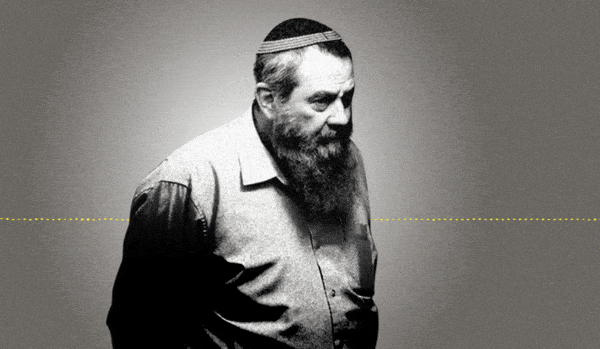 Jewish Law Above All: Recordings Reveal Far-right MK's Plan to Turn Israel Into Theocracy
Why I'm Turning My Back on My Jewish Identity
Down and Out: Why These New Immigrants Ended Up Leaving Israel
The Reality Behind 'The White Lotus' Sex Work Fantasy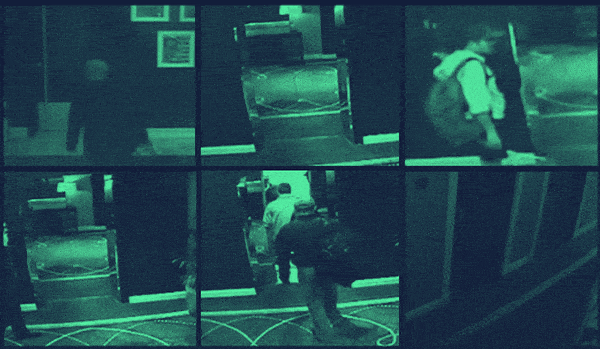 This 'Dystopian' Cyber Firm Could Have Saved Mossad Assassins From Exposure
Comeback Kid: How Netanyahu Took Back Power After 18 Months in Exile