In Jerusalem, Two Restaurants Highlight the Diversity of Jewish Life
In Rehavia, my neighborhood, the stereotypical labels of 'religious' and 'secular' belie a much more nuanced reality.
Carousela is one of several Jerusalem restaurants that uphold kosher standards but refuse to get certification from the municipal rabbinate.
Credit: Olivier Fitoussi
A week before Rosh Hashanah, a certified kosher restaurant in my neighborhood in Jerusalem shut its doors. A week later, a non-kosher restaurant opened in its place. Unlike its predecessor, which was closed on Shabbat and Jewish holidays, the new eatery is open seven days a week. As I was walking home from synagogue on the second day of Rosh Hashanah, seeing a restaurant full of customers spilling out onto the sidewalk was a jarring experience. My emotional reactions ranged from anger to profound sadness to a more balanced reflection.
Rehavia, my neighborhood, is "mixed" – meaning it is inhabited by both religious and secular residents. Though traffic is sparser than during the week, cars regularly traverse Rehavia's streets on Saturday. Nonetheless, considering that the vast majority of local businesses are closed on Shabbat, the character of the neighborhood changed with the arrival of this restaurant.
Defining a neighborhood as mixed expresses the overly simplistic Israeli distinction between those who outwardly identify as religiously observant, dati, and those who don't, hiloni. However, in trying to understand how a mixed community functions, the stereotypical labels of religious and secular belie a much more nuanced reality.
My main reason for always wanting to live and raise my children among others who are different from me is based on a belief in the value of diversity. This belief stems from my American roots, having been nurtured in the democratic melting pot.
For Jews in the United States, there is a high price paid for valuing diversity. Based on the 2013 Pew poll and other statistical studies, living in a mixed society based on American values very often leads to assimilation. In Israel, where Jews are the majority and where the Jewish character of our democratic state is valued, living in a mixed community offers an opportunity to learn from each other, creating a new national Jewish unity, while maintaining individual identity.
To be truly integrative, those who define themselves as religious and secular must both believe they can learn from each other. As one of my teachers, Rabbi Natan Lopes-Cardozo, points out, the weakness of most Orthodox outreach programs is that those involved believe they have nothing to learn from those who identify as secular.
Jewish tradition teaches that each of us is endowed with a unique Divine spark, a hiddush, a unique calling that only that individual can bring into the world. The question each of us must answer is, can we be open and receptive to listen and learn from each other?
Uncertified kosher
There is another restaurant in my neighborhood, as it happens, around the corner from the aforementioned eatery. This restaurant upholds the standards of kashrut and is closed on Shabbat. However, because it chooses not to have certification from the Jerusalem Rabbinate, it cannot say that it is kosher. Basically, this restaurant, among others in Jerusalem, refuses to pay the Rabbinate for what it considers inadequate, overpriced supervision.
This restaurant now has certification from Hashgacha Pratit, literally private supervision, but also a play on the Hebrew phrase meaning Divine intervention. The organization is an initiative of a Yerushalmim city council member and neighborhood organizer, Rabbi Aaron Leibowitz.
The principle on which Hashgacha Pratit is based is ne'emanut - trust or credibility. In one of the most common usages of the term, one who observes kashrut will eat in another person's home based on ne'emanut.
This principle, which the Torah provides as a means to unite the Jewish people, has tragically become a standard of divisiveness. There are chumrot, stringencies, in kashrut never observed in previous generations, which today have been elevated inappropriately to the level of halakha, Jewish law. Many times in the Talmud, a rabbi indicates his private halakhic practice, as holding himself to a higher standard, not as a means to impose it on others. The overarching principles of never embarrassing another and the unity of the Jewish people are nowadays too often sacrificed on the altar of personal stringency.
Hashgacha Pratit provides guidance and supervision over food preparation by Orthodox men and women for restaurants that are mostly owned and staffed by non-Orthodox people who do care about kashrut and Shabbat, but rebel against a system they view as coercive. Both the supervisors and restaurant staff share a religious sensibility, coupled with a desire to conduct their business, b'tzedek, with righteousness. That bond of caring and trust, of learning from and respecting each other, among Jews of diverse beliefs, gives me great hope.
I proudly patronize this restaurant wearing my kippah, often for brunch on Friday morning with my wife. It also happens to have one of the best breakfast menus in Jerusalem.
A month ago, signs were posted in my neighborhood announcing a Friday night prayer service, to be held in a park near the restaurant open on Shabbat. The gathering was endorsed by twelve synagogues and major rabbinic personages in Rehavia and neighboring communities, from modern Orthodox to ultra-Orthodox, Anglo and Israeli.
While the unity of the Orthodox community was impressive, I wondered what would be the effect on the greater community. Would this come off as religious coercion with displays of rowdiness and become a Hilul Hashem, a desecration of G-d's name? Or could this be a peaceful protest in a democratic society, an outpouring of inspiring prayer by those who love and honor the Shabbat?
I did decide to attend and Baruch Hashem, it was a Kiddush Hashem, a sanctification of G-d's name, as the beautiful melodies of Kabbalat Shabbat filled the neighborhood and the organizers insured orderliness, with no blockage of sidewalks or street. As we walked home past the curious restaurant customers, we wished them a Shabbat Shalom. The incongruity struck me, but at that moment, it felt that G-d had to be smiling on Rehavia.
Rabbi Yehoshua Looks is COO of Ayeka, a teacher and a freelance consultant to
non-profit organizations. The opinions expressed are personal and not
representative of any organization with which he is associated.
Click the alert icon to follow topics:
ICYMI
Ken Burns' Brilliant 'The U.S. and the Holocaust' Has Only One Problem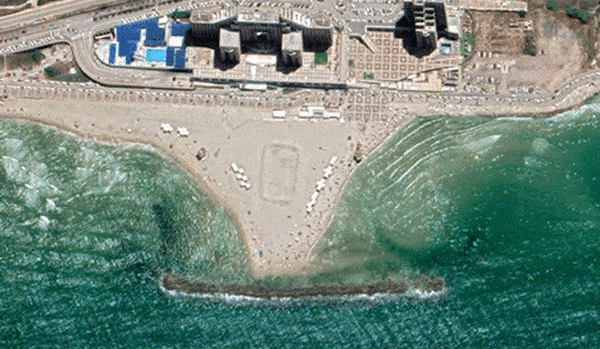 Facing Rapid Rise in Sea Levels, Israel Could Lose Large Parts of Its Coastline by 2050
As Israel Reins in Its Cyberarms Industry, an Ex-intel Officer Is Building a New Empire
How the Queen's Death Changes British Jewry's Most Distinctive Prayer
Chile Community Leaders 'Horrified' by Treatment of Israeli Envoy
Over 120 Countries, but Never Israel: Queen Elizabeth II's Unofficial Boycott