Wellesley Jewish Alums Stop Donations After Hillel Firings
Grads of women's college irked by layoff of two Jewish leaders as part of so-called 'restructuring' move – while anti-Israel sentiments are being fanned by a pro-Palestinian group on campus.
'What does Zionism mean to you?' poster, mounted in Wellesley College student center.
Credit: Jordan Hannink
NEW YORK – The furor that greeted a Wellesley College decision to dismiss the two Hillel professionals at the prestigious women's college, in the middle of the semester and when anti-Israel activity is increasing on campus, took administrators there by surprise.
On November 12, administration officials abruptly fired Patti Scheinman, director of the Jewish student organization's Wellesley chapter, and David Bernat, the Jewish chaplain, offering only "restructuring" as the reason. As a result of the outcry, both on campus and off, the college administration says it has launched a search for an interim campus rabbi.
The move particularly dismayed Jewish students, who said they feel they have been left on their own to deal with campus activity that some say has crossed a line from anti Israel and anti-Zionism, to anti-Semitism.
In addition, some loyal alumnae, upset about the lack of transparency and suddenness of the firings — which Wellesley staff and faculty insist were not related to the uptick in anti-Israel activity on campus, and whose timing is coincidental — said they were withholding donations in response.
On Sunday night, dean of students Debra DeMeis, who was responsible for firing the two Jewish professionals, sent out an email announcing that the college will employ an interim rabbi before a new, permanent one is hired. Her email also included the most direct language to date, acknowledging the vulnerability that Jewish students – who comprise about 10 percent of the Wellesley student body of 2,474 – are feeling. The email was co-signed by Nancy Kolodny, an emerita chemistry professor.
"Following the events in Israel this summer and recently, the discourse on many college campuses has been inflammatory and destructive," their email says, adding, "It has contributed to a heightened sense of vulnerability among Jewish students, and others, and created a culture of fear and avoidance, rather than productive engagement."
Wellesley President H. Kim Bottomly sent an email Friday to the entire campus community calling for "reasoned discourse," on a "diversity of ideas and perspectives [including] a wide range of challenging opinions." Without naming individuals or groups, she said, "In light of recent world events, as well as those on campus, I strongly reaffirm these values."
DeMeis and Kolodny also sent an email Friday, to the entire campus community, about the firing of the two Jewish staffers, explaining that, "We believe that it is time to return to having a Rabbi anchor Jewish life on campus." It also obliquely referred to recent confrontations between members of the new chapter of Students for Justice in Palestine and pro-Israel Jewish students, who say the SJP's activities make them feel unsafe.
"These are critical times for Jewish life on all college campuses. Wellesley stands strong in its commitment to creating an environment in which all students feel comfortable participating in the open exchange of ideas and views," wrote DeMeis and Kolodny in that email.
When the academic year began, SJP hung up posters on dining-hall walls of children killed in the Gaza Strip this summer during the Israel-Hamas conflict. Among them was a poster in the student center asking "What does Zionism mean to you?" There was a blank space for students to add their responses to the question, under which appeared the phrase: "Anti-Semitism, Islamophobia and racism will not be tolerated."
Nevertheless, the first things people wrote in answer to the question about Zionism were "genocide," "apartheid" and "murder." Additional associations were written in later, some positive and others negative.
Meanwhile, members of Wellesley's new SJP group (national SJP sources will not say how many chapters there are on American campuses) withdrew from a long-standing dialogue that has been conducted in recent years at the college about Israel/Palestine. In addition, they invited anti-Zionist speakers to campus who have, according to pro-Israel students, equated being a Jew of conscience with being anti-Zionist.
With regard to the firings earlier this month, DeMeis told Haaretz that the administration prefers that ordained clergy work with the Wellesley Jewish community. The move had been in the works since last spring, she explained, and was made after consulting with several Jewish faculty members. DeMeis said her goal is to have a full time rabbi on staff by next August.
Broken-off dialogue
Wellesley's SJP chapter currently has a dozen active members, and a total of about 50 other students are involved, said one co-founder. The student, a senior Middle Eastern Studies major, worried about her future job prospects, asked not to be identified. She did say the chapter has a handful of "very vocal" Jewish members.
Previously, pro-Palestinian students had participated in a campus dialogue group with pro-Israel students, moderated by Wellesley's office of religious and spiritual life, but it pulled out of it early in the year. We "felt condescended and disrespected by the students who made it imperative that we engage," according to the SJP founder, who agreed only to correspond by email with Haaretz. The group has decided to focus on building their new chapter, and want "to prioritize public rather than private dialogue," and divorce religion from political issues, she wrote.
Asked if the decision not to participate in the dialogue is related to the boycott, divestment and sanctions (BDS) movement's so-called anti-normalization philosophy, with respect to ties with Jewish and pro-Israel groups, the senior wrote: "We fear that attempts of normalization can simplify the issue and create an illusion that everything is 'equal and balanced' " when in their perspective, it is not.
Wellesley's SJP will only engage again in dialogue if several conditions are met, she wrote: if it takes place within the framework of a public, "politically recognized" event, and if all participants agree that Israel's "occupation and colonization of all Arab lands" should be ended, that "the [separation] wall dismantled," that the "fundamental rights to full equality of the Arab-Palestinian citizens of Israel" be recognized, and that the Palestinian refugee's right of return be "respected, protected and promoted."
Asked if by "all Arab lands," SJP means the State of Israel, the student declined to be specific. "Defining 'all Arab lands' would be an overstepping of our bounds as a solidarity organization," she wrote.
At present, Hillel International is working closely with Wellesley officials to find a full-time rabbi, said David Eden, Hillel's chief administrative officer. "In the meantime, as we do with many campuses experiencing increased anti-Israel activity this semester, we will be sending people and resources there to help our Jewish students."
Asked for details, Eden wrote that members of Hillel International's "new Israel team" will go to Wellesley after Thanksgiving. He did not respond to requests for more information.
For their part, both dean DeMeis and a Wellesley spokeswoman declined to say how many phone calls and emails they got from alumnae about the layoffs of the campus Hillel head and the chaplain.
Dismayed alumnae
Haaretz has learned that some Jewish alumnae of the college, among them women living in Israel, are dissatisfied. Some are withholding donations in protest.
"I am absolutely dismayed with the messages being sent out – the timing and the language – from the college. To my mind they are grossly inadequate and a poor attempt to placate the alumnae," said Rachel Mann Gould, class of 2001, and a Yokneam resident, who has chosen to stop her contributions for now.
The fact that the staffers have been "terminated is unfortunate and the college has handled it poorly at best," Gould told Haaretz.
"That said, their terminations are not rooted in anti-Semitism, and attempting to link the two together is counter-productive. However, at the same time, the whole issue of the restructuring at Hillel on campus is raising a whole host of memories and experiences for alumnae that have and [yet] have not been addressed by the college and are tied to anti-Semitism. So," she added, "there is a connection, but no causation or correlation" between the Hillel firings and increase in anti-Israel activity.
Gould declined to specify how much she gives Wellesley, but said she has directed gifts from Intel, her husband's employer, to Hillel's endowment and annual programming. Since graduating, she has also chaired class fundraising and is now class secretary. "I have always given gifts to the college since graduating," she said.
Heather Stone, a 1985 Wellesley graduate and an attorney living in Tel Aviv, told Haaretz: "I am disappointed that the college administration's reactions to the alumnae have been statements that should have been sent proactively and not retroactively.
"If the best interests of the students were really at the heart of the college's decision, transparent communication and a transition period that fostered trust on the part of the Jewish students should have been ensured," said Stone, adding, "I have informed the Wellesley Fund that I will not be giving to them until this is resolved and greater transparency has been obtained."
As disturbing as the anti-Israel activity is to some Wellesley students and alumnae, Prof. Larry Rosenwald, who has taught at the college for 34 years, is relieved that students are engaging with any political issue at all.
Rosenwald, who is director of the college's Peace and Justice Studies, was one of the faculty members consulted when DeMeis considered firing the two Jewish leaders on campus.
"I like civil and vigorous discourse," said Rosenwald, who says that there is usually a feeling of apathy. "When many potentially conversation-creating events have happened in the Middle East and elsewhere, our capacity for dialogue has seemed to be exhausted so nobody on campus was saying anything."
He added: "I saw a couple of the [SJP] posters. They're provocative. But they are also, in my view, protected speech. Part of me wishes that Wellesley Friends of Israel had put up posters asking about Hamas rockets, or with pictures of Israelis killed in the war."
"The energy at SJP interests me," he told Haaretz. "I want to have a genuine public conversation. I prefer that to the silence we've had over the last few years."
The environment around Israel-related issues is no different today, said class of 2001 graduate Miriam Berkowitz Blue, from when she was a Wellesley student. People "didn't feel comfortable putting an Israeli flag in the Hillel lounge. And that was during peacetime," said Blue, who lives in the Boston area. "Israel has never been a popular subject at Wellesley."
Judy Maltz adds: On Monday, Eric Fingerhut, the president of Hillel International, defended the decision by Wellesley College to oust two representatives of the Jewish student organization, stressing that the move was meant to enable the hiring of a full-time rabbi on campus.
"I believe that the college is wanting to strengthen Jewish life on campus by moving to a model based on the full-time professional support of a rabbi on campus, which other schools have," he told Haaretz.
Fingerhut said, however, that the replacement of the Hillel representatives on campus "certainly wasn't handled as well as it could've been."
Click the alert icon to follow topics:
ICYMI
Ken Burns' Brilliant 'The U.S. and the Holocaust' Has Only One Problem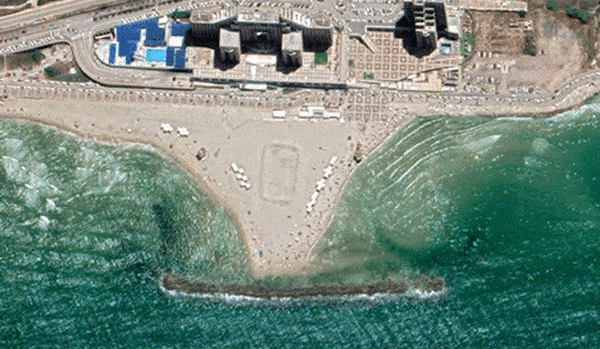 Facing Rapid Rise in Sea Levels, Israel Could Lose Large Parts of Its Coastline by 2050
Lapid to Haaretz: 'I Have Learned to Respect the Left'
The Mossad's Fateful 48 Hours Before the Yom Kippur War
As Israel Reins in Its Cyberarms Industry, an Ex-intel Officer Is Building a New Empire
How the Queen's Death Changes British Jewry's Most Distinctive Prayer