How Young Is Too Young to Teach My Child About the Holocaust?
Experts talk of starting 'safely,' of 'laying the groundwork,' but how, and how young for the Holocaust talk?
Rehearsals for "Brundibar" at Walworth Barbour American International School in Israel.
Credit: Tomer Appelbaum
I'm grateful for the darkness of the theater; it hides from my daughter the tears streaming down my cheeks. But she isn't paying any attention to me anyway. Mia, 6, stares straight ahead, at the stage. The main character, a girl of around 9 or 10 named Eva, tries to squash an oversized stuffed giraffe into a suitcase. She takes it out, studies its brown and yellow fur, its sturdy wooden base. Eva must decide between her beloved giraffe and the score of the children's opera "Brundibar" as the final item to cram into the one suitcase the Nazis allow each family to bring to the Theresienstadt ghetto and concentration camp.
They are leaving soon, any minute now. Her uncle seeks to smuggle "Brundibar" into the ghetto. "For the children! For the children!" he implores Eva. If she takes the giraffe, there will be no room for the score. The adults in the family are in a frenzy, trying to protect her, to pretend their world is not moments away from vanishing.
"A child should never have to see the jagged edges of the world," Eva's father says.
Wrapping my arm around Mia's back, I understand the impulse. How much do I tell her about the Holocaust, and when? Can art – theater, books, poems – help us introduce our children to such a terrible truth?
On the way to see the double feature — Tony Kushner's "But the Giraffe," a one-act play he wrote to introduce "Brundibar" to contemporary audiences, followed by the opera itself, which premiered at Theresienstadt —I had given her only the broadest outlines of a war in Europe back when her grandparents were children.
In the production that we saw, at Central Square Theater in Cambridge, Massachussetts, the opening scene was set in the barracks of Theresienstadt. "Ooh, bunk beds," Mia cooed in delight. "These were not the fun kind of bunk beds," I snapped back.
And I began to think: When did I first learn about the Holocaust?
I don't remember ever not knowing. But looking back, there are some vivid early memories: a book about a young boy and something about a trail of blood in the snow. And even more clearly, a scene from the television miniseries "Holocaust": A small group of Jews is escaping through the sewers, in knee-deep water. Among them is a young couple with a baby that won't stop crying. Someone offers to soothe the infant and returns moments later with a quiet bundle. I still remember my relief turn to horror. He had drowned the baby!
When I Google the series I see it aired in April 1978. I would have been pushing 7, the same age as Mia today. My parents didn't let me watch much television. "The idiot box," my mother would rail, turning off the set. What were they thinking, letting me watch "Holocaust"?
How to explain a world where such things happened? How to have a lesson on genocide, particularly if the target of that genocide was your own people? For Mia, being Jewish is about holidays, cooking, Shabbat dinners and singing songs while sitting on a tattered Persian carpet at Hebrew school. It's not about Auschwitz.
I contacted Karen Shawn, a visiting associate professor of Jewish education at Yeshiva University's Azrieli Graduate School of Jewish Education and Administration and the editor of PRISM: An Interdisciplinary Journal for Holocaust Educators. She recommends Holocaust education "readiness" for children, before they begin learning the actual history, at around age 10 in the fifth grade.
"One of the most disturbing aspects of Holocaust education in Jewish homes and day schools is the insistence that children are never too young to learn about it," Shawn wrote in an email.
The Holocaust itself eliminated childhood for those who experienced it, she continued. "We stain, we diminish, we end the childhood of the next generation" when teachers and parents offer despair and other graphic truths too soon.
She has written in the past that more than children need to know about the Holocaust, they need to be able to believe that adults do know the difference between right and wrong and can control their violent impulses.
Shawn, cited previous writings where she noted that children need to believe "that good will prevail, that evil will be punished. The Holocaust teaches them the opposite, introducing them to an upside-down world where every moral precept they have learned is violated with impunity."
So what's a parent to do?
She wrote in her email, "Parents must, of course, answer their children's questions simply and honestly as they are raised; what is crucial is that they respond only to what the child is actually asking and not to what they think the child needs to know. Our need to tell the story is not the child's need to hear it. Schools can help parents by running discussion groups to explain their age-appropriate policies and limitations on what and how much is taught in each grade. They can introduce the subject itself only in grade five, using instead for the primary grades what I call 'Holocaust education readiness activities' to lay the foundation for later learning about the history. They can share with parents the limited texts and stories they are teaching, alerting them to the importance of recognizing that there is no rush to teach about this subject, and that all such teaching must be done gradually as the child develops emotionally and cognitively; we want students to want to learn more as they grow up, and if we teach too much too soon, they will turn away from learning rather than seek it out."
Shira Deener is senior program associate at Facing History and Ourselves, an organization that works with educators around the world to help teach about human rights. She told me about the importance of framing conversations and lessons about difficult topics such as the Holocaust.
"What we are finding is that no matter when there is an introduction, there should be a way to bring students safely in and safely out of the history, whether in elementary school or high school. We have to keep that at the helm of the curriculum," she said.
"You have to lay the groundwork with these larger human behavior concepts," Deener continued. That can mean reading with younger children, around age 7, books like "The Sneetches and Other Stories," by Dr. Seuss, that deal with issues of prejudice. Another book she recommends is Kathryn Otoshi's "One," in which the color blue is bullied by the color red.
"It's very safe and has nothing to do with the Holocaust initially," she said, but it introduces concepts of prejudice, segregation, power and choices.
"When those general concepts are laid down from the very beginning I think it really works," said Deener, who recommends introducing such concepts in the second grade. "It's our job to tap into the moral philosopher that lives in every student and we need to honor and respect that moral philosopher … because kids gets what is right and wrong, so you give them language to add to what they intuitively get."
Click here for a list of books on the Holocaust written for children in middle school and the higher grades of elementary school.
In Israel, Holocaust education starts at a young age, in part because children are exposed to the sirens on Holocaust Remembrance Day.
A recent decision to begin Holocaust studies in kindergarten has proved controversial, despite promises by Education Ministry officials that the curriculum will be entirely age-appropriate.
Ela Weissberger, 83, one of the few children from the original cast of "Brundibar," at Theresienstadt, to survive the war, now travels the world attending productions of the opera and speaking to the children on stage and in the audience. She speaks for her friends, she said, the children who did not survive, and she was the guest of a post-show conversation after the performance we attended.
The audience rose to its feet as she joined the children in the cast on stage for the "Victory" song, the opera's final number. "And when we take a stand, someone will lend a hand," they sang together, arms raised in the air.
Afterward, she told the audience about someone in Theresienstadt who did lend a hand, a painter and poet who worked with the children there.
"She would say, 'Children, come to the window," Weissberger related. "'It is a beautiful spring day, Theresienstadt has mountains surrounding it. Look out above those mountains is the sun and what is more, behind the mountains is the hope you will survive.'"
"Here I am. I survived," Weissberger said.
This too is part of the lesson I hope Mia takes home with her, in part now and more fully later. The very beginning of a conversation about the "jagged edges of the world" has begun.
Click the alert icon to follow topics:
SUBSCRIBERS JOIN THE CONVERSATION FASTER
Automatic approval of subscriber comments.

NOW: 40% OFF
ICYMI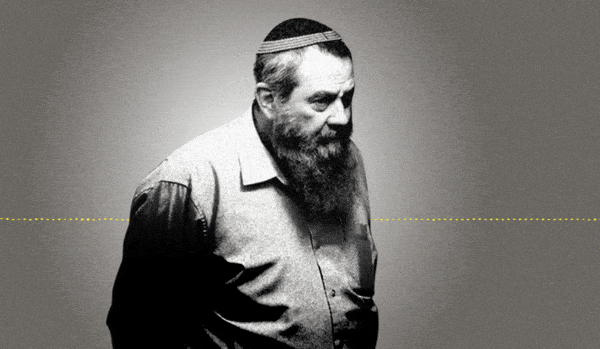 Jewish Law Above All: Recordings Reveal Far-right MK's Plan to Turn Israel Into Theocracy
Why I'm Turning My Back on My Jewish Identity
Down and Out: Why These New Immigrants Ended Up Leaving Israel
The Reality Behind 'The White Lotus' Sex Work Fantasy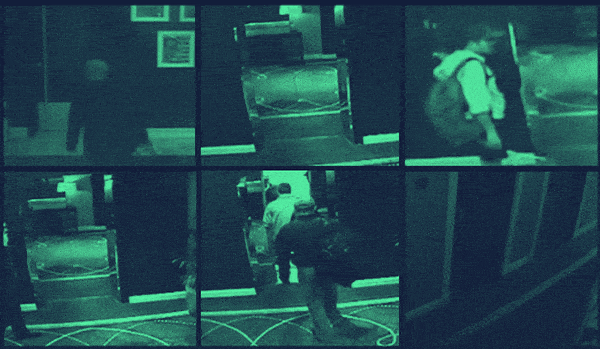 This 'Dystopian' Cyber Firm Could Have Saved Mossad Assassins From Exposure
Comeback Kid: How Netanyahu Took Back Power After 18 Months in Exile