Echoes From a Lost World
A trove of heartfelt letters discovered by chance led journalist Gideon Levy to the wartime history of his family.
Hugo Loewy's 1930 Czechoslovak passport. 'I, as you know, am a pessimist, and accordingly I will only believe it when the certificates are in my hand.'
The paper is perilously thin, threatening to tear at the touch – this is what airmail letters used to look like. The letters are typewritten – this is how letters used to be written. The remnants of the torn, crinkly envelopes tell part of the story: "To Mr. Dr. Heinz Loewy. Frossoula Transport. Quarantaine Station Beyrouth. Republique Libannaise." A father writes to his son; his last letters. They were stuffed into a forgotten travel bag that was found in a crawl space in my brother's home during Passover cleaning: four letters from my grandfather to my father (and one more from my father's lost fiancée). Father and son were never to meet again. It was summer, 1939. My father was fleeing headlong to Palestine; death lurked for my grandfather (and my grandmother).
They parted in May at the train station in Prague. The first letter arrived in July, when my father was in Beirut, detained by the British authorities, along with hundreds aboard the Frossoula, a ship carrying illegal immigrants. My grandfather typed the letter, my grandmother once or twice added a few handwritten words in the margins. Dr. Dan Tamir, from the University of Zurich, did the work of deciphering and translating the texts (from German), unearthing a lost, buried, astonishing world. A world indelibly and irrevocably erased.
The lowering clouds that were gathering across the skies of Europe are present in the letters only by intimation. My grandfather scrupulously avoided mentioning my father's destination – Palestine – probably for fear of the British censors, who opened the letters. (One envelope carries a rubber-stamp message in English: "Please request sender to indicate language on the front. His/her full name and address on the back of the envelope.")
I find it odd now to call him "my grandfather," this man I never met. Did he ever imagine, in his wildest dreams, that his letters would one day be published by his grandson in an Israeli newspaper? That hardly seems likely. And what was he like, my grandfather? Truly, I don't have the faintest idea; my father hardly ever talked about him, just as he hardly ever talked about his life before his arrival in this country. All I learned from his letters was that until the sky fell on him, my grandfather did not shave by himself or do his own typing. He was a successful attorney on whom fortune smiled until the outbreak of that horrific war.
"Dear Heinzl," my grandfather, Hugo, begins his first letter to my father, dated July 25, 1939. "Three hard months have gone by. Separation from you has become terribly difficult for me. In the first weeks I actually went out of my mind, and Mother had to work hard to strengthen me. And then, when I started to become half-used to the fact that I was alone, came those endless weeks in which we heard no news from you. I had the feeling that something had gone wrong with the transport; my thoughts revolved around you day and night. Your letter today finally gave me the assurance that you are healthy and the hope that the hardest part is already behind you – and that you will soon reach your destination. Yes, my feeling is that this letter will already not reach you in Beirut, in light of the fact that I was told today in Prague that on the 20th you continued on your journey.
"Life here has not become any prettier. Roztoky [a town north of Prague to which my grandparents moved after Nazi Germany's annexation of the Sudetenland] is indeed beautiful in the summer, and when it doesn't rain – which is what usually happens – I pass the time here, or I am in Prague, or I have work in the garden. But there is a feeling of loneliness here, and more so than ever since you have been gone. The only hope is that perhaps I will yet be allowed to follow in your footsteps; though I am not particularly certain of that, either. I am learning English diligently, despite fearing that I will not get the opportunity to use it – but it passes the time for me. I already translate quite well; the accent and the conversational ability are still defective, which is only natural. As you see, I have also acquired proficiency in using a typewriter. Similarly, I also shave myself every day. Thus the days pass, one very much like another, and in the evening we lie in bed and immerse ourselves in reflections and thoughts, just like when you were here – in fact, even more.
"But now you have got out of here, to your good fortune. Our holidays are the days on which we receive news of any sort from you or from Suse [my father's sister]. I kiss you profusely, and wait every day for your report that you have reached your destination. Yours, with love from the depths of my soul, Papa."
Afterward a perplexing N.B. – "In regard to Dr. H., I suggest that you, too, beware." But there is no longer anyone left to ask about this cryptic warning.
Three days later, Dr. Hugo Loewy again sat down at his typewriter and wrote another letter to his son: "Dear Heinzl! I hope you received our letter. Every time I am in Prague I get the latest news, but regrettably, what I hear is not always reliable. The reports there are always erroneous, the people there are so arrogant that I no longer even want to meet with them.
"How lovely it would be if you already reached your destination and if you could start building a new life. I hope things are not bad for you where you are staying now, but you cannot remain there forever. Of course, I am not urging you to leave the place. I am only writing you my opinion on the matter. A letter has just arrived from Suse, in which she informs us that her source has written to her that the chances of our certificates [for entering Palestine] look good. She herself believes in this 100 percent. I, as you know, am a pessimist, and accordingly I will only believe it when the certificates are in my hand – and even then I will think about the difficulties involved in leaving here. Thus, only when I am on the ship will I be able to be truly happy. In any event, it will be wonderful if we will be able to meet again within a short time. The sad thing in this whole story is that Grandmother will not be able to join us at the moment.
"There is not much to report here. Since you left, life has become more insipid and drab. I think about you all the time; how much I miss the back-talk I often took from you. Sitting in the train, waiting for the trip to Prague, in short, at every opportunity I remember how lovely it was when you were still here. Yet at the same time, I am happy that you are outside. I have just been told that Aunt Hedwig is waiting for me in the garden. So I must sign off now, because the letter has to get to the post today."
Another week went by and another letter was sent, once more to "Dear Heinzl," a pet name for my father I hadn't known about. "… I think of you constantly and worry: How are things going there? Are you still there, or have you continued on your journey? In short: What are you up to and what are you doing? I would also be happy to send you something, because I can imagine how awful it must be to be in a strange country without any means…
"We have had a few days of warm and pleasant weather, so that I am able to sit in the garden again. Still, it rains almost every day. I submitted the appeals against the revocation of citizenship and the impounding of our property, all by means of the typewriter. You can imagine how my patience was tested and how many hours I sat at the typewriter. But you see, it is already successful, more or less. Now I am already waiting every day for the coveted certificate. Already now, I am upset by the thought of the work that will be involved in making the arrangements for the journey.
"Our circle of acquaintances is constantly shrinking – people do not stop emigrating. Popper, the Reiss family, the engineer Koppel, Dr. Eben, Hugo Glaser, attorney Kotek – all are no longer here. Epstein and Schwarzkopf, on the other hand, have not yet left. Stein and Kohen will also soon be leaving us." My grandmother added a few lines in handwriting in the margin, but they are hard to decipher. She called him "Heinzi" and signed off with "Kisses, Mother." My father's grandmother, Grossi in German, added good wishes of her own.
The last letter that was found was sent on August 11, 1939. Birthday wishes – then no more letters. "In my last letter I completely ignored the fact that you are celebrating your birthday [my father had turned 26]. My wretched brain is already totally useless. I am therefore making up for what I omitted and sending you my best wishes. Never was the fulfillment of those wishes more important than now… My certificate is not yet here, and I almost believe that one cannot count on its arrival… In any event, I have already taken steps so that Grandmother will be taken into account in the old-age home of the community in Prague. If that proves impossible, she will be able to stay in the old-age home managed by Mrs. Spitz. The thought that I will have to leave Grandmother here weighs heavily on me, despite everything she inflicted on me. At the moment, I do not know if and how I will go from here myself!
"Gina is in heat again, so once more I am occupied with that animal, but she is nevertheless delightful. Again, much good fortune and happiness in your new year of life. May it compensate you for all you have undergone lately; may it be a new beginning of a long string of good, happy years, and may you fulfill all your wishes, or at least the most meaningful of them. I bless you, and also Suse and Fritz [my aunt and uncle] and continue to love you from the depths of my soul. Papa."
Epilogue: After I wrote an article about my visit to my father's native town, Zatec, in the Sudetenland ("A stranger in an ancestral home," Haaretz, June 21, 2013), the Jewish-British journalist Tom Gross got in touch with me. He lives alternately in Prague and Israel and is a consultant to the Jewish Museum in Prague. Gross took the trouble to find the entries on the deaths of my grandmother and grandfather in the museum, which include the information appearing on the death certificates issued by the Nazi authorities, with harrowing detail, including the numbers of the transports, as though they were airline flight numbers, and the causes of death, as though they were routine death notices.
"Dr. Hugo Loewy, born 10.2.1873. Transport 494, Prague-Terezin, 9.7.1942. Murdered – 27.8.1942. Background diseases: gastroenteritis. Cause of death: cardiac weakness."
"Sophie Loewy, born 25.6.1882. Transport 494, Prague-Terezin, 9.7.42. Transport 628, Terezin-Treblinka, 22.10.1942. Murdered."
Click the alert icon to follow topics:
ICYMI
Ken Burns' Brilliant 'The U.S. and the Holocaust' Has Only One Problem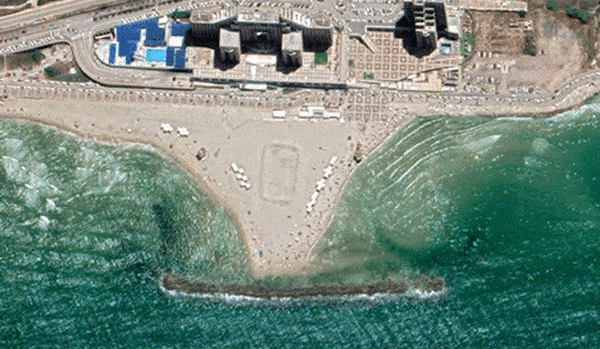 Facing Rapid Rise in Sea Levels, Israel Could Lose Large Parts of Its Coastline by 2050
Lapid to Haaretz: 'I Have Learned to Respect the Left'
The Mossad's Fateful 48 Hours Before the Yom Kippur War
As Israel Reins in Its Cyberarms Industry, an Ex-intel Officer Is Building a New Empire
How the Queen's Death Changes British Jewry's Most Distinctive Prayer