How Millennials Are Reinventing Jewish Names
Hyphenating is so last millennium. Today's Jews are creating weird new ways to build a name.
Jewish surnames aren't what they used to be.
Credit: Dreamstime
When Sivan Kroll-Zeldin and Igor Elkind were getting married, they knew two things. They were very much in love. And they were not about to give their children three last names.
Sending a little girl or boy to school with Kroll-Zeldin-Elkind for a family name just didn't seem like a good idea – "absurdly cumbersome," as Sivan puts it – so they decided to come up with a new one altogether.
Stumped over what their new family name should be, they consulted with friends, holding a contest of sorts. The winner was "Zakai" – an acronym for all three names and meaning righteous in Hebrew.
"We gathered as much information as we could about each of our names of origin and other names in our family trees, and sent it out to our family and friends, asking them to make suggestions for a new name. We got dozens of suggestions, some humorous and some very touching," explains Sivan, 35, a professor of Jewish education.
Heritage and mash-up names
Now a family of five and living in Los Angeles, the Zakais are not alone. They are part of a growing trend among young Jews to create new family names, often – but not exclusively – around the time they get married.
Some are coming up with brand-new names like Zakai. Others are choosing to create "mash-up" names – combining segments of each partner's name to create a new one. Yet others decide that both husband and wife will tack on a new name of their choosing and attach it to the one they grew up with.
And still others, be they single or married, are returning to more Jewish-sounding family names that were ditched by their parents' or grandparents' generation, a kind of reversal of the assimilationist tendencies that prevailed in an era when Jews were less secure.
What they have in common is that they are young, progressive and unafraid of taking a move that some will applaud as out-of-the-box, and others will deem downright weird. In the case of couples, almost all of those interviewed who took on a new name expressed egalitarian sensibilities that couldn't quite be reconciled with doing things the old-fashioned way (the wife assuming the husband's name).
Making things less complicated
A generation ago, the solution for many such couples would simply have been to hyphenate. But some of the millennials (those born from 1980 to 2000), and even those at the younger end of Generation X, already grew up with hyphenated or double-barrel names that were a product of their parents' attempts to incorporate matrilineal descent along with the usual patrilineal pattern.
As the children of those marriages mature and marry, the situation has grown more complicated, sending many looking for new ideas for creating a common family identity. Moreover, some Jews with long, multisyllabic last names find themselves wondering if giving both parents' names to their kids is really the answer, as it can be too much to carry through the schoolyard or write across the average form.
Or, as New York Times writer Jodi Rudoren put it when she announced her name change in the paper's trendsetting Sunday Styles section in 2006: "For us, hyphenation was unrealistic: the six-syllable behemoth would hardly fit the width of a newspaper column or, as our 8-year-old nephew, Jake, pointed out, on the back of an athletic jersey." Until the change she was Jodi Wilgoren – a name she willingly gave up despite already having a professional reputation and over 900 bylines in the Times – and her husband was Gary Ruderman, an architect. Playing for a while with the options, a year after their marriage they took the first three letters of his name and the last four of hers, creating Rudoren and happily passing it on to their twins.
When Jill Goldenziel and Michael Pine were getting married in 2004, friends started jokingly referring to the wedding weekend as "Camp Goldenpine." It had a catchy ring to it and caught on. "Eventually, we realized we liked it better to be called 'Mr. or Ms. Goldenpine,' and that we wanted to have the same last name as our children," says Jill Goldenpine, who still uses Goldenziel in her professional work: she's a research fellow at the Harvard Kennedy School. "We had a 'name launch' party, and our friends' response was overwhelmingly positive. Our families eventually got with the program," she recalls.
Aaron Demsky, professor of biblical history at Bar-Ilan University and director of a project studying Jewish names, says that leveling the playing field in terms of gender issues is one of the key reasons combining names has caught on.
"I imagine that it's an outgrowth of the strength of feminism," says Demsky. "Names are an indication of the preservation of identity and how you want to be known in society. Hyphenation might represent a certain equality between husband and wife, but what does it do to the children?"
Juze or Jooz
It's been 20 years since the trend toward hyphenation among American Jews made prime-time television in the United States. Presenting the "Weekend Update" slot on "Saturday Night Live," comedian Sarah Silverman announced that her sister, Susan, had recently gotten married to Yosef Abramowitz and that they would be hyphenating their names. "So now my sister is Susan Silverman-Abramowitz. But they are thinking about shortening it to just 'Jews,'" Silverman joked on air.
Two decades later, Rabbi Susan Silverman says that not only was it a great line, it wasn't such a bad idea. Of their five children, some use just Silverman, some Abramowitz, and some Abramowitz-Silverman. "We never did get the name thing down and I think we should have just shortened it to Jews. Maybe spelled it Juze or Jooz," Silverman muses in an email.
It's difficult to gauge just how prevalent this name trend is in the United States, particularly among American Jews. But Steven M. Cohen, a leading demographer of American Jewry and a consultant on the Pew Research Center Survey of U.S. Jews, says it's indicative of egalitarian values among Jews – as well as individualism among millennials and Generation X-ers. In other words, Mom and Dad will just have to accept us not carrying on the family name.
"One reason for name-changing is that people feel more eager to assert an individual identity in a postmodern culture," says Cohen. "Secondly, for Jews in particular, high rates of intermarriage are highlighting differences in family identity, perhaps causing both parties to reshape their public social identity. Jews are probably the most feminist of all American ethnic groups, and therefore more receptive to acknowledging the identity of the wife in the marriage as well as the husband," adds the research professor of Jewish social policy at Jerusalem's Hebrew Union College – Jewish Institute of Religion.
Quel horreur
In Europe, such moves are more complicated. In France, for example, the trend is almost nonexistent, because it's illegal to change one's family name from a French one to a non-French one, says Dr. Alexandre Beider, an independent scholar in Paris affiliated with the Institute of Jewish Genealogy of Jerusalem (a branch of Israel's National Library).
A few years ago, he relates, a handful of Jews lobbied the French government to make an exception for them, after they argued that their families were compelled to give up their Jewish Ashkenazi surnames names just after World War II. "For example, there was a Rimbaud who wanted to return to the name Rubinstein, and the government made an exception," Beider says. But joining names or creating new ones as a mark of gender equality is almost unheard of, he notes. "Hyphenated names are not very common in France, and anyway, these days many couples are not even getting married in the first place."
Two specialists in gender studies, Michal Rom and Orly Benjamin, coauthored "Feminism, Family and Identity in Israel: Women's Marital Names" in 2011 (available in English, soon to be published in Hebrew). For the book, they studied women's names between 1996 and 2011, based on Interior Ministry records. Their statistics found that 17 percent of Jewish women during this time period didn't take their husband's surname when they got married – something that was legally required until 1996. But only 1 percent of women retained their original name without any changes after marriage.
"Some of the women in the 17 percent hyphenated – but usually she's the only one who hyphenated, not him," says Rom, who teaches in Bar-Ilan University's department of sociology and anthropology. Included in this statistic are couples who chose a completely new name. However, she adds, numerous interviews carried out while researching the book suggested that most of the men who made this choice did it not based on feministic ideals alone, but because they didn't like their original family name and wanted something that sounded "cleaner and more beautiful," as Rom puts it – which often involved dropping a name generally associated with Mizrahim (Jews of Middle Eastern descent).
The anti-assimilationist trend
In the United States, with its embrace of multiculturalism, not only does the pressure to look and sound American seem as dated as the dress code in "Mad Men," but there's been a reverse trend afoot. Young Jews are sometimes choosing to embrace the more Ashkenazic-sounding names of their grandparents' generation, in a move toward celebrating Jewish identity.
Thus, Daniel Bush changed his name to Silberbusch (see separate story), reclaiming his grandfather's name from Galicia (the area straddling parts of Ukraine, Poland and Slovakia). David Bianco became David Benkof, to mark his move toward becoming religious and to honor his maternal grandfather. And when Joshua Reed was ready to settle down – he'd been given that made-up name by his hippie mother, a sometime poet who went by the pen name Reed – he and his wife-to-be decided they wanted something Hebrew. They decided it should be connected to the word sefer (book in Hebrew), so came up with Safran. The Oakland, California-based Safran recently published a memoir of his unconventional upbringing called "Free Spirit: Growing up On the Road and Off the Grid."
"How do trends start? They start with people who belong to the elite, however you define that, choosing to do it differently," says Frank Nuessel, a professor of modern languages at the University of Louisville, Kentucky, and editor of the quarterly Names: a Journal of Onomastics. Though he's seen some interesting name combinations, the statistician in him is willing to call it a phenomenon but not yet a full-blown trend. "I'm sure some of the people who want to go this route will face parental pressure," he says. "Your surname is a way that your identity is preserved in this generation and the next generation."
People of the Name
Jews are a people of the name. The very idea of a Jew changing his name – or having it changed for him – begins at, well, the beginning. Avram became Avraham, Sarai became Sarah, and Yaakov became Yisrael. Setting aside the Bible and its patronymic references, Jewish last names began to appear around the time of the Mishna, usually identifying someone as the son of someone else or as someone with a profession.
According to Demsky, Sephardic Jews began to be required to have family names before the Inquisition, whereas most Ashkenazi Jews didn't start having surnames until the late 18th century. More recently, the horrors and miracles of the 20th century have left their mark on the state of Jewish family names. For some, the idea of a family name dying out sits on the collective memory of a whole people almost being wiped out. For others, the creation of a new name – often with a Hebrew element – is the ultimate statement of Jewish survival. It is no coincidence that Israel's national holocaust memorial museum is called Yad Vashem, meaning "a place and a name," a reference from the Book of Isaiah.
Considering all the possibilities being explored, hyphenation now seems like a rather conservative approach. But it still can raise eyebrows with parents and elders, particularly if both husband and wife do it – something uncommon until a few years ago. When Ami Petter and Daniel Lipstein got married and decided they would both be Petter-Lipstein, the bride's conservative father initially looked askance at the decision. "My father said, 'What are you going to do when one of your kids marries the kid of one of your friends and they now have to deal with four last names?'" recalls Ami Petter-Lipstein, director of the Jewish Montessori Society, based in Highland Park, New Jersey. "We replied: One, we should be so fortunate to have machatunim [Yiddish for in-laws] with whom we so clearly share a worldview; and two, our kids will be smart. I'm sure they'll figure out a solution that works for them, just like we did."
Click the alert icon to follow topics:
ICYMI
The Artist Who Survived Auschwitz Thought Israel Was 'Worse Than the Concentration Camp'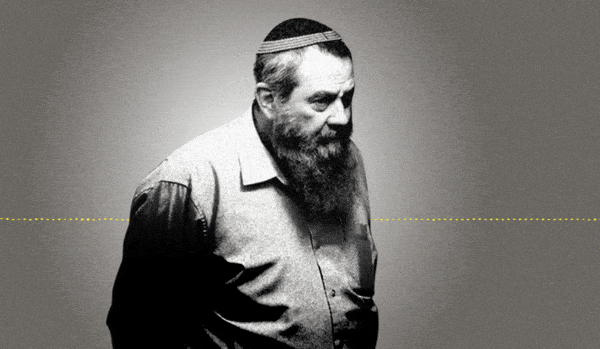 Jewish Law Above All: Recordings Reveal Far-right MK's Plan to Turn Israel Into Theocracy
Why I'm Turning My Back on My Jewish Identity
Down and Out: Why These New Immigrants Ended Up Leaving Israel
The Reality Behind 'The White Lotus' Sex Work Fantasy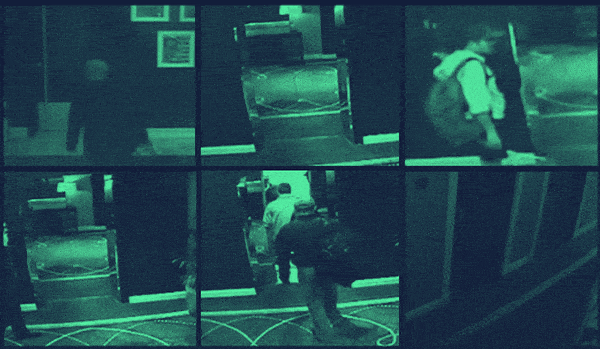 This 'Dystopian' Cyber Firm Could Have Saved Mossad Assassins From Exposure