The New Jews of L.A.: Meet L.A.'s Mayor, 'A Proud Jew Who Stands Up for Israel'
Part Latino, part Italian and part Native American, Eric Garcetti also embodies the new Los Angeles Jew. Allison Kaplan Sommer meets the first elected Jewish mayor in the city of angels.
Los Angeles mayor Eric Garcetti has been compared to a kosher burrito, a pastrami taco, and a well-blended "L.A. smoothie" - it seems no gastronomic metaphor has been neglected to illustrate the fact that the first elected Jewish mayor of Los Angeles is an ethnic mixed bag. His mother's parents were Russian-Jewish immigrants who built a successful clothing business and were active in Jewish organizational life. His father's heritage is Mexican-American, along with a mixture of Spanish, Native American and, as his last name indicates, Italian ancestry.
The fourth-generation Angeleno bills himself as a "back to basics" mayor, whose agenda is focused on job creation and unglamorous everyday issues that city leaders before him have neglected, like balancing the city budget and improving transportation. He is also ever present on social media, primarily on Twitter.
The 43-year-old mayor has spent much of his life in the public eye - his father Gil Garcetti had a high political profile as L.A.'s district attorney for eight years. The mayor has served on the city council since 2001 and as its president from 2006 to 2012. Garcetti has degrees from Columbia University and was a Rhodes Scholar, as was his wife Amy Wakeland, with whom he has a daughter, Maya.
While Garcetti never hid his Jewish identity, he also did nothing to draw attention to it during his political career. Before and during the mayoral campaign, most Angelenos were unaware of his strong affiliation.
After his election seven months ago, the city's Jewish newspaper opened its report on him by stating that "the day after Los Angeles voters elected him mayor of Los Angeles, something astonishing happened to Eric Garcetti: He became Jewish." Garcetti's mentor, the veteran L.A. Jewish politician Zev Yaroslavsky who stunned his supporters in the L.A. Jewish community by deciding to back Garcetti in 2013 rather than run for mayor himself, told Tablet Magazine: "Eric is more open about his Jewish roots in public. He's more in touch now than ever before."
In many ways, Garcetti embodies the new Los Angeles Jew: He is the product of intermarriage and intermarried himself; he identifies as a Jew but not with the traditional Jewish institutions. Instead of joining one of the veteran Los Angeles Conservative or Reform congregations with impressive edifices, he is a member of IKAR, which describes itself as a non-denominational, "progressive, egalitarian Jewish community dedicated to reanimating Jewish life through imaginative engagement with ritual and spiritual practice and a deep commitment to social justice," led by high-profile Rabbi Sharon Brous.
In the wake of his election in June, it was hotly debated whether or not Garcetti could, in fact, legitimately be called the first Jewish mayor of the second-largest city in America, after research revealed that in 1878 a Jewish politician served as interim mayor for a few weeks after the sitting mayor died. But since Garcetti was the first Jew to actually win an election, he can be referred to accurately as the first elected Jewish mayor in L.A. history.
In an interview with Haaretz, he discussed for the first time in depth what his Jewishness means to him and how it affects his governing, reflected on his seven months in office, and looked ahead to the future.
When you were elected, the Los Angeles Jewish Journal asked: "What, in a secular, assimilated age does it mean to be the first Jewish mayor of Los Angeles?"What's your answer?
I definitely feel a sense of connection and of responsibility. But, you know, I am a Jew who lives life with little guilt. So it's not out of guilt that I feel a sense of responsibility, but the idea that this is a city that has given much to Jews and that we have a responsibility to give back.
I think people don't realize how embedded into the fabric Jews [of Los Angeles] have been for a long time. In the 1800's, just after we became an American city, the first non-profit organization in L.A. was the Hebrew Benevolent Association, the first president of the chamber of commerce was Jewish. When I became city council president, I looked to see whether I was the first Jewish council president and I saw there had been four or five stretching back to the 1800's.
So is your Rabbi Sharon Brous "utzing" you to work harder like she promised she would when you were elected? You said you are a "Jew with little guilt." How does a rabbi deal with that?
I had a Catholic father and Jewish mother, so they must have canceled each other out. (laughs)
There is a real rebirth and a real new confidence, I think to Judaism as a part of life being rewoven into a modern fabric here in Los Angeles for sure, if not around the country.
I've been part of this Reboot thing that Sharon [Rabbi Brous] was in, and that and other initiatives have really reclaimed a comfortable space and a creative space to be Jewish and to not have it be the only defining thing in your life but a critically important thing in your life.
I think I am part of that generation that has emerged after the past two generations that had to respond to such horrific historical events and had to ask who we are. I don't think we spend a lot of time asking who we are, we are just comfortable being who we are. And we have opened up new pathways to share that with the world and let that into our Jewishness.
So you have never felt conflicted in your mixed ethnic identity? You've always worn it comfortably?
It just is who I am, it's never been an issue till journalists and other people asked me to think hard about it. I've never had to. I am who I am, and I am comfortable with that. I love that I am a hybrid and it has positioned me well to lead a city like this, which is the most diverse collection of human beings put in one place ever in human history.
How did you first get involved with your synagogue IKAR and with Rabbi Brous?
When it was first starting (in 2004) there were a bunch of folks who had known each other through Reboot (an L.A.-based program "that engages and inspires young, Jewishly-unconnected cultural creatives, innovators and thought-leaders … to generate projects that impact both the Jewish and non-Jewish worlds.")
IKAR was about that moment when you walk into a congregation and say 'Oh I went to school with that person; Oh, that person's married to a family member; Oh, that person's a neighbor; Oh I love what that person'ss doing' - and suddenly it was the first time I really understood a congregation as a family writ large, and I said, 'Oh, this is my family.'"
I wasn't raised particularly religious or practicing. I think my grandparents probably were atheists, and my mom was agnostic at best. I was the most religious of us, which was a pretty low bar. I went to Jewish camp a couple years. I tried to encourage us to celebrate some of the holidays. But it was with IKAR, where for the first time, I felt this was a place that just resonates with me and speaks to me in terms of the people who are there, in addition to the way they practice and it has drawn me into a more religious connection with my Judaism. But it's an evolving thing.
Do you really study Talmud with Rabbi Brous in your office twice a month?
Yes, she comes in. It was important to me when I got elected that I put the time aside to grow as a human being. I realized that even as a council member over the last 12 years I hadn't had much time to punctuate my life or reflect. Leading the second biggest city in America and one of the most global cities, you need that time to connect with family, with friends and ultimately with yourself and your beliefs, and I wrestle with so many interesting ethical and political and social issues that I thought having some time to ground those principles and to develop them further would not only serve me well, but the city too.
So do you find the Talmud and other Jewish studies applicable to your job?
There hasn't been a single interaction with Sharon where I haven't applied it like that same week. It happened in an African-American church at the pulpit, talking about what our work is in the city and retelling the story that Sharon and I studied …when we first became a monotheistic people, and I think it was in the Talmud.
Talking about back when Abraham had destroyed the idols … I remember asking that Sunday, 'How many idols do we need to smash to find the true way forward to break the back of poverty and do the social justice work we need to do in the city?'
You are a political progressive. A lot of Jews on the left are having a lot of internal struggles with the progressive forces advocating boycotting Israel, for example. Do you find this difficult?
I haven't found it difficult. When I was a council member there was a request for us not to do business with the Veolia company and I opposed it (ed: the BDS movement pressured the City of Los Angeles to stop doing business with Veolia, a French urban transportation company, because of its involvement in the Jerusalem Light Rail project, which pro-boycott advocates claimed was designed "to link Jerusalem with illegal settlements in the occupied West Bank including East Jerusalem.")
And then there are also times when I go out and speak out against Islamophobia. I have a lot of credibility on both sides, and Los Angeles is a unique place.
It's kind of a safe space where the conflicts of the world kind of melt away. Not to say we don't have differences but I think there is a strong coalition of Jews here who have stood up for Muslim Americans here and vice versa.
So you have had to take a stand on whether or not to boycott Israel or the settlements?
Yes, in the case of the Veolia contract, we said no: We are going to do business with them even if they do business in the West Bank.
I am a proud Jew who absolutely stands up for the State of Israel, and I think it is important to have bridge builders like me, folks who can go to the Latino community, and can educate about the State of Israel. But it has not been difficult because I have deep friendships with folks who I think are looking for peace in the Middle East even if they have differences of opinions as to how to get there.
You and your wife adopted your daughter during the mayoral campaign. What is harder - being a mayor or being a father?
Being a father. They are both incredibly challenging. (Pauses, reconsidering) Actually I don't know that I'd pick one over the other, I think they both help prepare you for the other one. When people are yelling at you in a committee meeting, you are used to it because you are also getting yelled at by your daughter who insists on having her milk. I've been on the night shift for two years, with my daughter at night whenever she wakes up. So they actually feed off each other pretty well. It's a life of service both in and outside the home.
Not to sound like a Jewish mother, but have you taken Maya to synagogue yet at IKAR?
Yes, she loved it. It's such a show there on Rosh Hashanah with the drums and everybody in white and she got to carry glow sticks at the end of Rosh Hashanah ceremonies with the lights off with all the kids. We get PJ books (the PJ Library Jewish book distribution program) which is something the Federation does and so I think from her book, the first song she learned to sing was "Dayeinu."
A competitive question: Silicon Valley is the number one startup mecca, Tel Aviv is number two and L.A. is number three. Are you hoping to pass us?
How about we declare a tie? I want to see Tel Aviv do well but I want to continue the momentum we have in L.A. It's been great. We have a new tech startup every 40 hours and we have had more than a billion dollars of investment in digital technology firms. I think that what makes L.A. attractive is that even as the medium changes, content is still king and L.A. has been the best place for storytellers. So L.A. will focus on the content creation and Tel Aviv and Silicon Valley can figure out the technical media and we can all have a happy marriage.
This article is part of a special Haaretz series called "The new Jews of L.A.," about Jewish life in and around Los Angeles.
Click the alert icon to follow topics:
SUBSCRIBERS JOIN THE CONVERSATION FASTER
Automatic approval of subscriber comments.

NOW: 40% OFF
ICYMI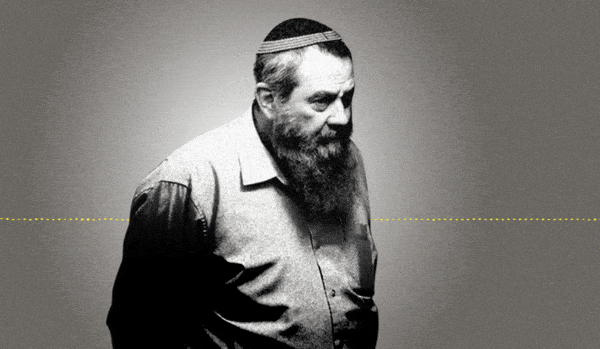 Jewish Law Above All: Recordings Reveal Far-right MK's Plan to Turn Israel Into Theocracy
Why I'm Turning My Back on My Jewish Identity
Down and Out: Why These New Immigrants Ended Up Leaving Israel
The Reality Behind 'The White Lotus' Sex Work Fantasy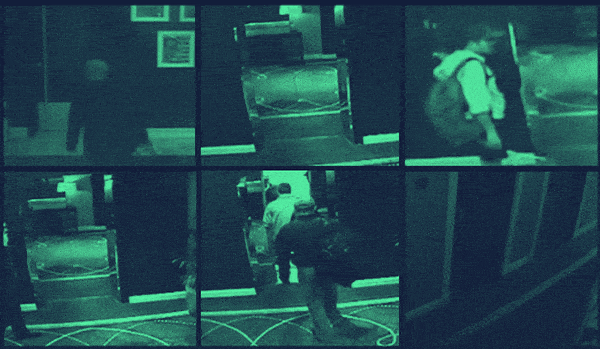 This 'Dystopian' Cyber Firm Could Have Saved Mossad Assassins From Exposure
Comeback Kid: How Netanyahu Took Back Power After 18 Months in Exile