Founding Little Israel in Brooklyn
As the number of Israeli ex-pats in North America continues to grow, so does the need for cultural frameworks suited to their needs.
NEW YORK – Yehudit Feinstein-Mentesh had been in New York for a decade and was feeling isolated, far from family and her social networks in Israel, when her twin sons were born. Then she also began worrying about how Israeli they would feel.
"At a music class I started to feel panicked, 'how do I create a place for my boys and myself to feel that we belong?' At that time there was nothing happening in Brooklyn in Hebrew. There were no playgroups, no mommy groups. We had friends but a lot of them were in Manhattan," she said. She told her husband "we are either going back to Israel or starting something here."
Shortly after that, over a sushi dinner with other Israeli mothers, she came up with the idea of Keshet, an afterschool program in Hebrew focusing on community, language and culture. It found a home at a popular Reform temple in Park Slope, Congregation Beth Elohim and, in 2010, 20 families enrolled. This past school year there were 50. In 2011 Keshetot was added for the toddler set and in 2012 so was a monthly Friday night program called Shira Beshishi, with Israeli food for dinner, a brief Shabbat service and a sing-a-long featuring live musicians and the Israeli hits much beloved by the parents who bring their young children. Feinstein-Mentesh, 38, expected 60 people to come to the first one. But 245 showed up. At the last Shira Beshishi of this school year, in June, 320 people participated.
Israelis in Brooklyn, which is now a department of Congregation Beth Elohim, is one of a burgeoning number of programs developing wherever there are significant numbers of Israelis to serve their needs. While a few programs, like the American chapters of Israeli scouts, have been around for awhile, the number of new programs is exploding.
And since not all Israelis are interested in crossing the synagogue threshold, a primary point of connection for American Jews, the creators of these new efforts are finding that they need to create programs that cater to the way Israelis approach Jewish life.
"Most of our kids are born here. You can't really create for them an Israeli bubble. There is huge interest in 'what does it mean to be Israeli outside of Israel, what does it mean to be Jewish? What does it say about who we are here and who we are as Israelis?' " said Feinstein-Mentesh. "People are extremely panicked about how to maintain the connection to Israeliness and Hebrew for the kids, and how to create a community."
Oren Heiman is chairman of Moatza in New York, a new umbrella group for more than 30 Israeli-focused programs and organizations.
"There are 8 million Israelis, 1 million live outside of Israel, about 650,000 live in North America and about 150,000 live in driving distance of Columbus Circle" in midtown Manhattan, said Heiman, 44, in an interview with Haaretz.
There are so many now it's even comedy fodder. Recently on the Israeli political satire show "State of the Union," Daniel Shapiro, the U.S. ambassador to Israel said, "There are so many Israelis living in New York right now that New York could easily become part of Israel..."
The 2011 study of New York Jews by UJA-Federation of New York found that 8 percent of all Jews in New York City, Nassau, Suffolk and Westchester counties are Israeli.
And the numbers are not going unnoticed. Israelis in the U.S. are for the first time being recognized as a unique Jewish community by funders and establishment groups.
This year, the Jewish Agency for Israel produced a strategic plan for reaching Israelis living abroad in hopes of strengthening their ties to Israel and their local Jewish communities. "This population is largely alienated from local Jewish communal life," says JAFI's planning document. "Research indicates that the Israeli identity of the children of emigrants is constantly weakening – sometimes to the point of disappearing altogether, and the level of assimilation is higher than among the local community."
As part of their adjustment to life in the U.S., Israelis here are also learning what it means to support their own community financially. Coming from a country where synagogues and Jewish schools are all state-funded, Israelis aren't accustomed to the "pay to pray" model on which synagogue life in the U.S. is dependent, and are not inclined or able to pay upwards of $20,000 in tuition at Jewish day schools.
But attitudes are beginning to change, say those involved. "There is new awareness of what it means to be a member of a community in the U.S., which is very different than how we were educated in Israel," she said. "It took a few years for us to understand that now it's our turn to start that process, which every American grows up with."
Meanwhile, on the West Coast
Israelis first went to Los Angeles in significant numbers in the mid-1970s. As many as 250,000 Israelis and their descendants now live there, said Sagi Balasha, CEO of the Israeli American Council, which began in 2007.
It has a $3 million budget raised from within the community, and will give grants totaling $500,000 to Israeli-run ventures and events in L.A. "We grew from 3,000 participants two years ago to 50,000 this year. Next year we intend to grow to 70,000 people," said Balasha, who is 41. "This is growth no other Jewish organizations are experiencing. It just shows that there is a need."
In L.A., as elsewhere, there has been tension between Israelis and leaders of the established Jewish community.
"When the IAC started, the federation just ignored us. But when we grew they started to fear that another federation is competing with them. Now they understand that they don't have the ability to reach the Israeli American community and we can help them do it," Balasha said. "And we understand that our kids and grandkids will not be Israeli Americans, but Jewish Americans, and will hardly even know Hebrew. We are trying to collaborate as much as possible. The relationship is tense but getting better all the time."
Others — even the CEO of the Los Angeles Jewish Federation, Jay Sanderson —don't see those attempts to collaborate. While the federation's efforts with Persian and Russian communities in L.A. have been fruitful, with the Israelis there has been "a little bit of self-segregation," Sanderson, 56, told Haaretz. "The challenge with the Israeli community is their integration. It's in their best interest because the next generation will be more and more Los Angelitos and less and less Israelis."
"So far the Israeli community has either sat on the sidelines or created its own institutions. I would honestly say it hasn't been successful," Sanderson said.
The attitude from some Israelis toward those who settle in America is also starting to change.
In the mid-1970s there still existed an attitude of disappointment toward the "yordim"- Israelis who left their homeland. Then-Prime Minister Yitzhak Rabin, once famously described them as "a bunch of cowards" who should be cut off by their families, Heiman said.
But recently that has shifted and now there is a new orientation.
"The conversation about Israelis living abroad has changed a lot" recently, said Aya Shechter, director of the Israel Connection Center at the Kaplen Jewish Community Center of the Palisades, in Tenafly, New Jersey. "When someone is talking to my parents, nobody tells my mom 'your daughter made yerida.' Now they say, 'your daughter lives in N.J.' There is no judgment about where you live. It's more about what you do. Living outside of Israel doesn't mean you don't love Israel or do for Israel."
Shechter, 32, is a lawyer and came from Israel six years ago to take the New York bar exam. She met an Israeli guy in the test prep class and now they are married and have two young daughters.
At her JCC there are networking and social groups for Israeli women and Israeli business and tech executives, a plethora of cultural programs in Hebrew and afterschool classes every day of the week for Hebrew speaking children.
Today, says Feinstein-Mentesh, "people are less ashamed about the fact that they don't live in Israel. There is a sense of pride about the different things people are doing. They love Israel, but they also love their life here."
Still, Israelis here grapple with internal conflicts.
Adi Amit-Brosh is 38 and lived in Harlem with her husband and two young sons before moving to Brooklyn last September. "Israelis who live here are always torn. There are things you love about both places. We're screwed. Even if we go back we're never going to be really happy, because I will miss New York. It's a burden. There are worse things, but it's a burden.
"Family says how important it is, how many people died so you could have this place. How important it is for the whole Jewish nation. It's hard. You feel guilty. But it's also a difficult place to live politically, economically. In every day life people are rude, unkind to each other. Because life there is rough. Here people are nicer," she said.
For Amit-Brosh, finding a community through Israelis in Brooklyn has made all the difference. "It would be unbearable without it. A lot of my close friends are there. It's like a support system. Here your friends are your family," she said.
Click the alert icon to follow topics:
ICYMI
Ken Burns' Brilliant 'The U.S. and the Holocaust' Has Only One Problem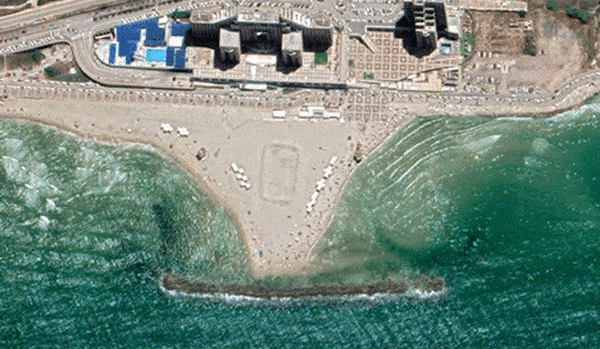 Facing Rapid Rise in Sea Levels, Israel Could Lose Large Parts of Its Coastline by 2050
Lapid to Haaretz: 'I Have Learned to Respect the Left'
The Mossad's Fateful 48 Hours Before the Yom Kippur War
As Israel Reins in Its Cyberarms Industry, an Ex-intel Officer Is Building a New Empire
How the Queen's Death Changes British Jewry's Most Distinctive Prayer