The Jewish Violinist Who Made Shalom Aleichem Cry
Mischa Elman, one of the most spectacular Jewish violinists of the 20th century, will be honored next month at Israel's Keshet Eilon International Violin and String Mastercourse.
Throughout his illustrious career, Mischa Elman left none of listeners unmoved, including the famed Jewish writer Shalom Aleichem and a room full of Zionist pioneers in Rishon Letzion in 1935. A contemporary of Jascha Heifetz and arguably an equally exceptional talent, Elman's life will be honored at Israel's Keshet Eilon International Violin and String Mastercourse next month.
Born in 1892 in the Ukrainian town of Talne, then a famous bastion of the Hasidic movement, Elman rose to prominence as a quintessential member of what would later be called the "golden generation" of Jewish violinists.
From the little that is known about his early life, Elman excelled from a very young age. Born to an amateur violinist father, himself the son of a Klezmer musician, he studied as a boy in Odessa and later in St. Petersburg with Leopold Auer, who also taught Jascha Heifetz and other would-be violin legends.
A wealthy Ukrainian noblewoman was willing to sponsor him and fund his studies on condition that he convert to Christianity. But at 12 years-old, Elman was already appearing in Berlin, and after that in London. In 1914, at the age of 22, he settled permanently in the United States, where he married a wealthy American Jewish woman, Helen Frances Katten (1899–1994), who gave him a Stradivarius violin as a wedding gift.
Having had short, thick fingers, he concentrated on maximum expression, rather than rapid, virtuosic playing. Clearly a romantic in style, he did not believe in objective rules that universally apply to a composition but rather in a customized interpretation that reflected the technical capabilities and personality of the performer.
Elman continued to perform even when his technique visibly declined, slowing the tempo of certain pieces, but insisted on performing demanding programs even at a very old age (once, not long before his death in 1967, he played three concerti in a single evening). Elman's success in captivating the American audience in general, and the Jewish-American audience in particular, made him into a symbol.
In his book The Virtuosi: From Paganini to Midori (in Hebrew), Nathan Dunevich writes, in the wake of music historian Henry Roth, that for many poor Jews, Elman's playing symbolized the light at the end of life's tunnel. Elman's success, he argued, encouraged them to send their children to study the violin despite the hardships in the hope that new Jewish geniuses would emulate his exploits.
When he played Brahms, it was 'Abrahams'
Elman's accompanist in later years was Joseph Seiger, an Israeli pianist who, at 90 years-old, returned to in his native Rishon Lezion after many decades in the United States. Seiger, the grandson of Dov Haviv Lubman, one of the founders of the agricultural settlement that is today Israel's fourth largest city, readily shares his abundant memories.
For 15 years, he played with Mischa Elman on all his world tours. "When I met him," he says, "he was already the elder of the great violinists. After he died, I played with other great violinists, including Henryk Szeryng and Ruggiero Ricci, and I knew the difference. Elman was in a class by himself."
Seiger first heard Elman play in 1935, in Rishon Lezion. Elman was then touring the region, including Egypt and Mandatory Palestine. "Many people in Rishon cried with emotion," Seiger recalls. "I was a boy. I didn't understand why they were crying, and I asked my mother. Years later, when I appeared with Mischa Elman, I understood exactly why." Seiger, who studied at New York's Juilliard School, began working with Elman in 1952, after he was chosen from among 14 candidates who auditioned. "At the first meeting of the audition, Elman asked me, 'Do you play Beethoven? Here's the score of the Spring Sonata. Play it with me.'"
According to Seiger, who will deliver the keynote address at the event organized by Keshet Eilon, Elman was "a Jew down to his bones." "There was an echo of his Jewish soul in everything he played," he says. "The violinist Zvi Zeitlin once said that when Elman played Brahms, it wasn't Brahms but 'Abrahams.' He was short, not much more than a meter and a half tall, but when he stood on the stage he looked like a giant."
His relationships with his competitors were much more than polite, Seiger says. "He used to speak on the telephone with Jascha Heifetz several times a year. They spoke Russian together. But there were always frictions. The main one was that in his contract with RCA Records, Heifetz demanded and received a clause that if he recorded a certain concerto with them, they would not release a recording of any other violinist playing the same concerto for several years. Elman worked with RCA for years, and because of that problem, I convinced him to work with Decca."
Elman met the Soviet-Jewish violinist David Oistrakh during the latter's first visit to America in 1955 and invited him to his home. "At two o'clock in the morning," Seiger recounts, "Elman told me to bring the violin score and the piano arrangement for Bach's 'double concerto,' and we played it that night. The next morning they played chess for hours. Elman would never tell me who won."
Seiger continues: "He was always a gentleman. On flights, I always sat next to him in first class. Heifetz didn't treat his accompanist that way. He always talked about our concerts in the plural. Rehearsals with him were always like performances. We would play without speaking at all, from beginning to end. Sometimes professional musicians were invited to attend."
Overall, says Seiger, Elman was a happy man. "He was happy and set for life. He took care of all his family, including his parents, who came from Russia."
Elman famously fell out with the Israel Philharmonic Orchestra, which Seiger attributes to personal rivalries. "It had to do with the way Zvi Haftel treated him when Haftel was concertmaster and the manager of the orchestra, since Haftel was a student of Bronislaw Huberman, who was Elman's competitor.
"In the early 1950s, when the IPO came to America to perform under the baton of Serge Koussevitzky, Elman was invited to be a soloist, but refused to take orders from Koussevitzky, a Jew who had converted to Christianity. They never forgave him for that. Years later, then mayor Tel Aviv Mordechai Namir was in New York and invited Elman to come and play in Tel Aviv. But Haftel would not allow him into the orchestra's concert hall, the Mann Auditorium."
The advantage of short fingers
Prof. David Chen of the Jerusalem Academy of Music and Dance says that Elman's special sound is not just a myth. "I first heard Elman in the 1950s, when he was not in such good shape. He played Lalo's Spanish Symphony, the Tchaikovsky Violin Concerto — or maybe it was Mendelssohn — and the Brahms Concerto. In the middle of the Brahms he got a burst of strength, lifted his violin higher with his left hand, and from then on he sounded like the old, glorious recordings. In my humble opinion, no one today approaches him. Maybe [Yitzhak] Perlman."
Chen, a veteran violinist and teacher, says Elman's sound was different from that of Jascha Heifetz. "Heifetz's sound was what we call 'high.' It went far. It wasn't as broad or as round as Elman's. Heifetz's vibrato was narrower (i.e., the deviation from the tone was smaller). In comparison to Fritz Kreisler, with Elman all the strings sounded a bit like the lowest one, the G-string. Yet he had less sound unification of the four strings compared with Kreisler."
Elman's short, thick fingers weren't necessarily a limitation, he adds. "Every violinist has different fingers. Still, from the great deal I've seen, people with 'Madonna fingers' — long, slender and sharp — are not so suited for the violin. I read a book by a chirologist who was also a Freudian psychologist. She found that people with such fingers tended to be more contemplative than active. If you had seen the hand of Isaac Stern without knowing that he was a violinist — he had short, broad fingers — you never would have thought he played the violin."
The evening honoring the memory of Mischa Elman will take place on August 2, at the Keshet Eilon Music Center, Kibbutz Eilon, Western Galilee. It will be hosted by the course director, Prof. Itzhak Rashkovsky, in the presence of Elman's granddaughters, who will come especially from the United States to attend. Works from Elman's repertoire and some of his musical arrangements will be performed.
ICYMI
The Artist Who Survived Auschwitz Thought Israel Was 'Worse Than the Concentration Camp'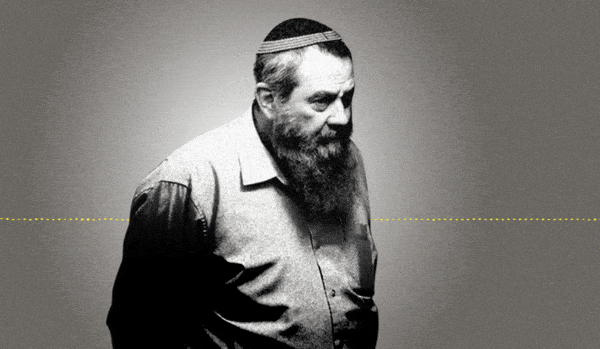 Jewish Law Above All: Recordings Reveal Far-right MK's Plan to Turn Israel Into Theocracy
Why I'm Turning My Back on My Jewish Identity
Down and Out: Why These New Immigrants Ended Up Leaving Israel
The Reality Behind 'The White Lotus' Sex Work Fantasy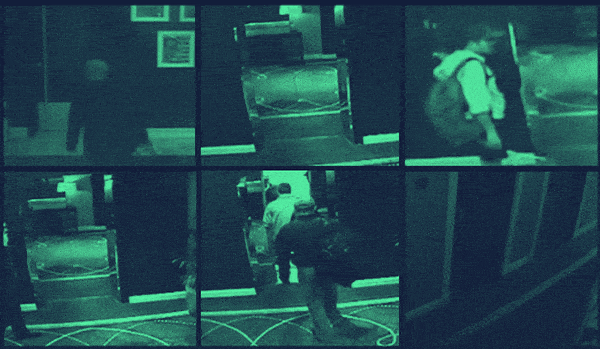 This 'Dystopian' Cyber Firm Could Have Saved Mossad Assassins From Exposure