Tribute to an Aliyah Like No Other
A conference last week celebrated the achievements of the 'Gomulka aliyah,' an underreported wave of immigration from Poland in the late 1950s, whose participants weren't Zionist but fell in love with their adopted homeland.
Last week, after a delay of 55 years, the Polish community in Israel gave itself a kashrut stamp at the first conference of what is called the "Gomulka aliyah," held last Friday at Tel Aviv University.
Some 1,200 former Poles came from all parts of the country. No longer children, these consummate Israelis both embrace the duality of their origins and are a little embarrassed by it. After all, they reflected, they were taught here to love their new country as though it were their exclusive homeland, and here they were recognized as being partly Polish.
Yes, many stated, it's okay to feel completely Israeli and at the same time long for the smells of mom's food, for childhood, for distant friends of parents who were called aunts and uncles, for unfettered Polish-ness, because this is all that remains in the pared-down family inventory.
Emotional baggage
"It's unpleasant for me to admit this, but I really enjoy traveling to Poland," says radio personality Arie Golan, a native of Legnica. "For many years I have maintained a good connection with Poles despite the emotional baggage I carry when I go around the streets of Warsaw. When I see street names like Nalewki and Krochmalna [locales where many Jews lived before the war], it's as though for an instant I meet my mother, who was born in Warsaw and escaped from the ghetto as an 18 year old."
The aliyah is named for Wladyslaw Gomulka, who in 1956 was appointed chairman of Poland's Communist Party and was effectively the country's leader. Two years earlier he was released from a prison where he had been incarcerated for "intellectual deviation." His reputation was cleared in 1956, and he returned to head the Communist apparatus.
A short time before his rehabilitation, Poland experienced something of a thaw; a layer of the country's rigid Stalinist system was shed, and Israel's diplomatic installation in Warsaw began to receive signals about the impending possibility that Jews who wanted to emigrate to Israel could be allowed to do so. Gomulka, who was perceived as a reformer and a liberal, supported the idea, and for this reason his name became memorialized in Israel, of all places.
Some 50,000 Jews came to Israel from Poland between 1956 and 1960, as part of the first legal immigration undertaken after the Holocaust. This was primarily an urban aliyah, and the immigrants integrated quickly and solidly. Our parents were mostly university educated, and they never leveled accusations or looked for people to blame. They read about welfare offices in the newspapers. This was not defined as a Zionist aliyah, but its participants fell in love with their adopted homeland, and it turned into a Zionist event. This was an aliyah that inspired all sorts of teachers and nursery school caretakers to change our first, terribly Polish, names, without asking us or our parents for permission.
Children who came out of this aliyah are "all engineers, physicians and professors," says Dr. Ilona Dworak-Cousin, one of the conference's organizers and chairperson of the Israel-Poland Friendship Association. That judgment has much truth. After all, we had Polish mothers.
Secret immigrations
This was one of the secret immigrations. In October 1956, David Ben-Gurion summoned the newspaper editors' committee and informed its members of the mass aliyah from Poland, while asking them not to print anything about it. The Poles, he said, do not want to upset the Arab states. As was their wont, the editors accepted this censorship. This sequence was revealed by the Polish researcher Ewa Wegrzyn, as a result of her work in Israeli archives in preparation of a doctorate devoted to the Gomulka aliyah.
This is the only doctorate in the world devoted to the aliyah, and it was written at Krakow's Jagiellonian University's Department of Jewish Studies, with the guidance of the Hebrew University of Jerusalem's Prof. Daniel Blatman and Dr. Marcos Silber of the University of Haifa. "I found very little coverage in Israeli newspapers about the aliyah from Poland," recalls Wegrzyn, who learned Hebrew. "It was mostly small, general articles. Everything was done behind the scenes."
'Not a hospital'
Another topic of genuine interest to Ben-Gurion was the immigrants' health: Were there invalids and infirm people in this group, and if so, what should Israel do with them? This question was discussed by the government's and Jewish Agency's coordination committee, on which Golda Meir served. Wegrzyn quotes Ben-Gurion at one of the meetings: "One cripple per family, that's no tragedy, but if a lot of sick and handicapped people start coming here, that's another story. The land of Israel is not a hospital."
Wegrzyn found a document in which Meir wrote that she favored selective immigration from Poland, but she was unable to enforce this wish. In April 1958, Katriel Katz, an attache at Israel's diplomatic station in Warsaw, wrote to then-Foreign Minister Meir, saying that stopping invalids from immigrating would put the entire aliyah in jeopardy. Ben-Gurion backed down, arguing that the Polish issue was distinctive.
Participants at the conference were surprised to learn about this sequence of events, but perhaps deep in their hearts they were happy that at long last they have something and somebody to complain about.
Why was it necessary to stage a conference after all these years?
"I felt that our parents should have a chance to tell their stories," says Dworak-Cousin. "This is the story of people who started their lives anew for a third time. The first time in Poland, the second time in Russia, in the case of those who escaped from Poland when the war erupted, or in Hitler's ghettos and concentration camps, and the third time in Israel. It was hard, definitely hard. We came without language and without roots in a strange, new place. In a desert. And we never complained. And what did we have to bring with us? A piano, some porcelain and crystal, and that's it."
"We were illiterates with college degrees," adds writer and journalist Maria Levinsky, who came to the country as a young woman after she had completed her higher education in Poland.
Ramona Weintraub, one of the conference's organizers, was surprised by the large turnout. "We thought that no more than 200-300 people would come and we reserved a small auditorium; as time passed and more and more people registered, we grasped that the interest level was too large for that venue, so we moved to the Smolarz Auditorium at Tel Aviv University."
MK Nitzan Horowitz, chairman of the parliamentary Israel-Poland Friendship Association and the son of Gomulka immigrants, welcomed the conference on behalf of the Knesset. Poland's embassy in Israel helped finance the conference. Poland's Ambassador, Jacek Chodoriwicz, was enthusiastic about the event, as was his counterpart, Israel's Ambassador to Poland, Zvi Rav-Ner who came from Warsaw to address the conference.
But what really made the conference special was the gleam in the eyes of the numerous participants, who struggled to believe that the whole thing was being done in their honor and said, "you didn't really need to do this."
Click the alert icon to follow topics:
ICYMI
The Artist Who Survived Auschwitz Thought Israel Was 'Worse Than the Concentration Camp'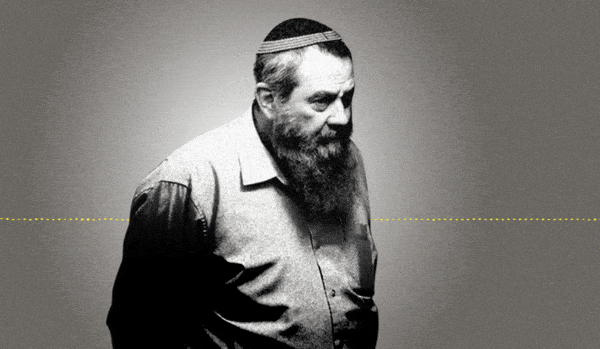 Jewish Law Above All: Recordings Reveal Far-right MK's Plan to Turn Israel Into Theocracy
Why I'm Turning My Back on My Jewish Identity
Down and Out: Why These New Immigrants Ended Up Leaving Israel
The Reality Behind 'The White Lotus' Sex Work Fantasy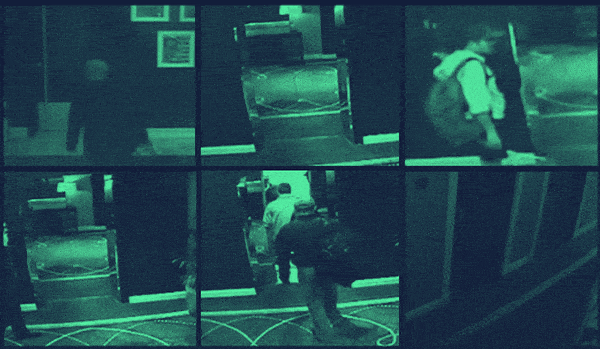 This 'Dystopian' Cyber Firm Could Have Saved Mossad Assassins From Exposure