A Lesson of Charity in the Frivolity of Purim
If we waited all year for the perfect time to give tzedakah, perhaps we would never give it at all. Therefore, why not tie the mitzvah of giving to the day which represents not order, but chaos; not perfection, but randomness.
People in costumes at a Purim party on the balcony of a house overlooking a street party in Tel Aviv, February 22, 2013.
Credit: Reuters
It is no secret that we human beings are creatures of habit. We often don't take the time to notice, but our days are dominated by tiny, yet consistent rituals: our chosen alarm clock time and tone; our morning shower, followed by our daily hygiene rituals; the way we get dressed; how we turn on the news (for many of us, the same channel at the same time every day); and making our way to work, following the same route we took yesterday, and the day before.
Our Jewish life, of course, is no different. That same morning routine now contains time for Shacharit, (daily morning prayer), adorned by the commandments of Tallit and Tefillin. A daily goal of 100 berakhot (blessings) to be said during formal prayer, before and after eating, and while seeing, smelling, or hearing unusual occurrences. Yes, we human beings are creatures of habit, and we Jews even more so.
Perhaps no other religion is as consistently concerned with the minutiae of ritual.
So it is interesting then to note that of all the daily rituals and routines which are time-bound through the lens of halakhah (Jewish religious law), one is conspicuously absent from the constraints of daily obligation – tzedakah (charity, or the act of righteous giving). Of course we are obligated to give tzedakah on a regular basis; the Rambam, Moses Maimonides, reminds us to be more careful with regard to our observance of the commandment of tzedakah than any other positive commandment in the Torah. And certainly there are the laws of the ma'aser, tithing which mandate that one should give 10 percent of their worth to charity each year. There can be no doubt that tzedakah is a crucial element of the Jewish experience, but the question remains: If giving charitably is such an important commandment, why is there no time-bound, daily ritual associated with it?
Perhaps to answer this question there are two holidays on the Jewish calendar that have associated themselves with the ritual of tzedakah: Yom Kippur and Purim. On Yom Kippur it is traditional to give some tzedakah right before the holiday begins, so as to begin the Day of Atonement with the fulfillment of a pious commandment. But this act is an example of a well-founded masoret (tradition), a far cry from black-and-white halakhah.
However, when it comes to the second holiday, we find that tucked away amidst the festive frivolity of Purim is a clear commandment to give tzedakah, known as "matanot la'evyonim," (gifts to the poor) over the course of the day. This commandment derives from Esther 9:22 which states, "The days wherein the Jews had rest from their enemies, and the month which was turned unto them from sorrow to gladness, and from mourning into a good day; that they should make them days of feasting and gladness, and of sending portions one to another, and gifts to the poor."
Maimonides teaches us that based on the verse found in the Book of Esther we learn the following halakhah:
"And one must give gifts to the poor during the day of Purim; and no less than two poor people, one gift to each of them to anyone who holds out their hand, you shall give it to them" (Mishneh Torah: Laws of Megillah 2:16).
I recall my halakha professor explaining to us that this particular commandment, tied to one specific time during one specific day, is one of the most difficult to fulfill. After all, to fulfill the commandment as it was intended it must be done person to person, hand to hand; and while this is unfortunately achievable in most urban settings in our modern world, in the affluent suburbs it becomes a nearly impossible task. Therefore, if one should find themselves unable to give two gifts to two needy individuals on Purim day, one should still strive to give tzedakah to two reputable, charitable organizations that support the poor in our community every day of every year.
But this still does not answer the important question: Why Purim? Why of all the holidays in our calendar year does the time-bound, black-and-white nature of tzedakah come to associate itself with the chaos and irreverence of Purim?
One answer is that Purim represents the best analogy for our complicated relationship with charity throughout the year. If we simply waited around for the perfect time to give tzedakah – for the stars to align, for the moment when we have the funds to give – perhaps we would never give tzedakah at all. Therefore, why not tie the mitzvah of giving to the day which represents not order, but chaos; not perfection, but randomness. Thus, the lesson is clear – no matter the day, no matter the circumstance, just give, just give, just give.
My favorite explanation of all comes from Rabbi Eliyahu Eliezer Dreser (1892-1953) who explains the nature of this commandment's relationship with the holiday as Purim as follows:
"The worship service of Yom HaKippurim is meant to purify us from our sins and from the defilement of our souls by means of the concept of yirah – of fear. And Purim comes to do the same by means of the concept of ahavah – love. And love is a result of the concept of Hesed – of kindness; one who gives more, loves more; since love is a result of the concept of N'divut – generosity. Thus the joy we feel on Purim for God's holy vengeance against Haman should cause us to recognize that this is the proper time to give generously of ourselves and of our souls to God! And from that comes the necessary result of Ahavat HaShem, the Love of God."
In other words – just give, just give, just give.
Rabbi Joel Seltzer is the director of Camp Ramah in the Poconos, a Jewish Summer Camp experience under the auspices of the Jewish Theological Seminary.

Click the alert icon to follow topics:
ICYMI
Ken Burns' Brilliant 'The U.S. and the Holocaust' Has Only One Problem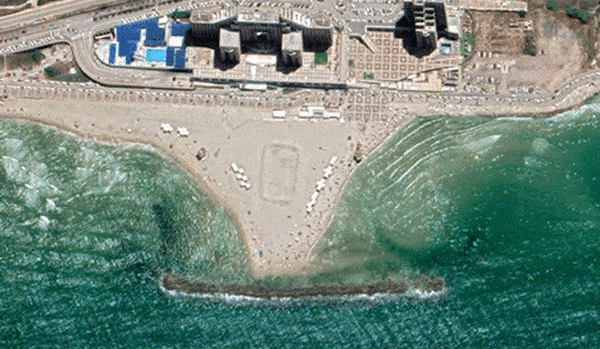 Facing Rapid Rise in Sea Levels, Israel Could Lose Large Parts of Its Coastline by 2050
As Israel Reins in Its Cyberarms Industry, an Ex-intel Officer Is Building a New Empire
How the Queen's Death Changes British Jewry's Most Distinctive Prayer
Chile Community Leaders 'Horrified' by Treatment of Israeli Envoy
Over 120 Countries, but Never Israel: Queen Elizabeth II's Unofficial Boycott