As New York Haredim Multiply, Jewish Federation Faces a Quandary
Brooklyn's ultra-Orthodox, whose numbers are swelling, are asking where the aid is from mainstream Jews, while the holders of Jewish coffers wonder if New York's most religious are willing to contribute in turn.
NEW YORK – Visit Borough Park or Williamsburg, Brooklyn, on an average Sunday afternoon, and the demographic trends reshaping New York's Jewish community are obvious. Beyond the traditional boundaries of the Hasidic neighborhoods, there are plenty of large Jewish families, and the residential apartment buildings being constructed are complete with balconies designed to hold kosher sukkahs.
The old Jewish neighborhoods are expanding outward to accommodate the exponential growth of Hasidic families, for which 10 or even more children are the new norm.
The Jewish Community Study 2011, recently published by UJA-Federation of New York, confirmed what many had long suspected: The fastest growing segment of those identifying as Jewish by religion here is the Orthodox, which has increased in size by 30 percent since 2002. And the fastest-growing Jewish neighborhoods in New York City are Williamsburg and Borough Park, both home to large Hasidic communities. They grow as the liberal movements contract, a result of low birthrates and the trend, in the non-Orthodox community, away from affiliating denominationally.
This new reality poses a sharp challenge to the Jewish Federation, whose funders have not heretofore come from Haredi communities, where needs for financial support are particularly acute. Now the federation's leaders are being forced to confront an uncomfortable question: How much should the federation support a community which contributes little to it, particularly when it is a community whose needs are substantially a result of its own communal norms, from having large families to devaluing secular education and, in some quarters, professional training?
It is not yet clear what funding changes the new information may prompt, said executives at the UJA-Federation of New York, which serves as New York's central address for funding Jewish social service agencies, among other things, and in 2012 had more than $191 million in income according to its financial statement.
"Data becomes the basis for planning," said John Ruskay, executive vice president and CEO of UJA-Federation of New York, in an interview. "We're trying to determine where there might be overlapping agendas."
What is clear to many, however, is that bridges must be built between the federation and Haredi communities in New York.
Because today, even as assimilation and low birthrates diminish other Jewish populations, Haredi communities are growing exponentially. Hasidim account for 36 percent of all Jews in Brooklyn, the study found. There are nearly as many Hasidic children in New York City as there are non-Hasidic Jewish children from every other segment combined. Haredi communities also have the lowest levels of education and the highest incidences of poverty of any part of the Jewish population, the study showed.
"UJA-Federation is facing a wakeup call," said the leader of one agency that gets funding from the federation, and asked that his name be withheld out of concern of offending its donors. "Are they going to say they represent the entire Jewish community, or say 'we represent everybody but the Haredim?'"
Ruskay acknowledged the fissure between federation and parts of the Orthodox community.
"The lack of communication, relationships and shared agenda is becoming more and more evident," he said. The study has prompted "a recognition both in the most traditional communities and in the leadership of UJA-Federation that there were not adequate lines of communication and discussion between us."
Now, he said, "first efforts are being made to try to find places and individuals who can sit and learn about one another and determine potential areas of collaboration."
Undergirding the distance between funders and Hasidim is a sense of mutual distrust and distance, sources say.
Currently "there is a tremendous gulf between them and we need to work to narrow that," said William Rapfogel, CEO of the Met Council on Jewish Poverty, which receives funding from the federation and provides social services from homecare and emergency financial aid to kosher holiday food packages to Jewish communities including the Orthodox.
Federation people "don't really have the tools, don't really know how to talk to these people and that makes it more difficult," said Samuel Heilman, a professor at Queens College and expert on Haredi Jews, who spoke to a federation task force on Haredi issues in late 2012.
"When I spoke to this task force there was a vision within it between people asking 'Why should we break our necks for these people when they don't even recognize us as legitimately Jewish?' and others saying 'We've been as standoffish as they are and we need to reach out and find some common ground,'" Heilman said.
Some Hasidic community leaders resent what they describe as neglect by mainstream funders, including the federation. Their communities' need is great: A whopping 59 percent of Hasidic households in greater New York are poor or near-poor, compared to 22 percent of modern Orthodox and 25 percent of non-Orthodox, the study showed.
"The funders and the foundation world totally ignore us. They do not appreciate our religious way of life. Yes we dress differently, but we're still Jewish, we're still people," said Rabbi David Niederman, executive director and president of United Jewish Organizations of Williamsburg, Brooklyn. According to Jewish Community Study, 77,100 people live in Jewish households in Williamsburg, and account for 36 percent of all people in the neighborhood.
"There's no question that an agency that deals with issues concerning the Jewish community should focus its efforts on the growing Jewish community," Niederman said. "Community growth is a wonderful thing. With that the issues become larger and cannot be ignored."
Rapfogel said that "Many funders rush to go to missions to Israel, the FSU, Cuba, but you can't get them to go to Brooklyn. Partially because there's a kind of revulsion, but also because there's embarrassment that living so close to where they do is a tremendous amount of poverty and lack of education."
But others say that the federation has been working to improve the connection.
The relationship is changing, said Rabbi Yerucham Silber, executive director of the Borough Park Jewish Community Council, which provides social services to 7,000 people a year. "The federation responds to what the need is. Right now the need is in the Haredi and Russian-speaking communities. They have been responding," he said.
There is also a concern among federation leaders that the Haredi communities are interested only in receiving help and not participating as donors in the larger communal system. The Haredi world has its own, well-developed systems of food pantries, wig and bridal gown-lending services and other, informal ways of supporting the needy in their midst.
The leader of one Borough Park social services organization said that it is unlikely that Haredi Jews would ever agree to be funders of the Jewish federation, because their decisions about how to allocate their tzedakah are governed by the shulchan aruch, or Code of Jewish Law. The federation's "decisions where to put their grants are not governed by shulchan aruch, so their charity is not the charity of an Orthodox person." For instance, he said, "they fund some LGBT whatever, how is that permissible for masser (tithe) money? There's always going to be that gap. Its almost impossible to overcome."
But Ruskay said that the Haredi communities need to show interest in growing their relationship.
"A point of departure in relationships is to say 'I need to own 50 percent of a bad relationship.' I would say the level of mutual lack of understanding, suspicion and sense of being judged negatively is a result of lack of communication, of different understandings of what it means to be Jewish and the imperatives that need to come with it, and a failure of leadership to affirm strongly enough in all communities that although we may understand God, Torah and obligation quite differently, we share a history and destiny.
"We're about collective Jewish responsibility," Ruskay said. "How can we understand that and find ways all communities can jointly undertake efforts to strengthen efforts?"
Borough Park's Silber recommends that the federation hire a Haredi Jew specifically "to increase the communication and outreach, to work exclusively in the community, and to do fundraising in the community.
"They don't have a lot of fundraising success because the Haredi community is very self sufficient," said Silber. "UJA should make a concerted effort to increase fundraising here, which would increase board involvement. And if more Haredi people became board members it would have more of an effect on funding Haredi projects."
According to the Met Council's Rapfogel, "The Haredi community bears a tremendous amount of this responsibility. What came first, Haredi dislike of the secular or Reform and Conservative Jews or the other way around? We have to figure out ways to see past that."
Ruskay, for his part, says that he's trying. In an effort to become more familiar with the community, he has begun reading a popular Haredi newspaper. "I now frequently turn to the pages of Hamodia," he said.
Click the alert icon to follow topics:
ICYMI
Ken Burns' Brilliant 'The U.S. and the Holocaust' Has Only One Problem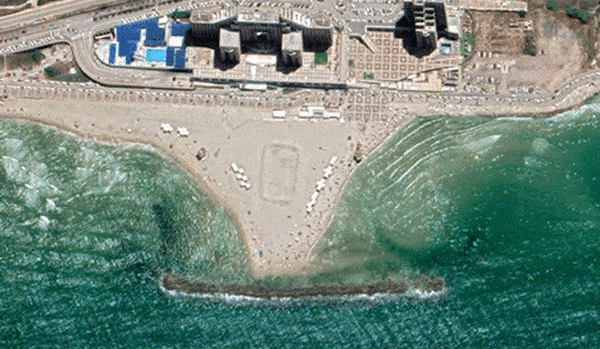 Facing Rapid Rise in Sea Levels, Israel Could Lose Large Parts of Its Coastline by 2050
Lapid to Haaretz: 'I Have Learned to Respect the Left'
The Mossad's Fateful 48 Hours Before the Yom Kippur War
As Israel Reins in Its Cyberarms Industry, an Ex-intel Officer Is Building a New Empire
How the Queen's Death Changes British Jewry's Most Distinctive Prayer