South African Jewish Immigrants Still Struggling to Be Accepted in Australia
In the first of a two-part series, Haaretz examines how well former South Africans have integrated into Australian society and revitalized its Jewish community
SYDNEY, AUSTRALIA – A $5 million synagogue was officially opened in Melbourne on the final day of Hanukkah last month, believed to be the first in Australia built by South African immigrants largely for South Africans.
In Sydney, however, there were no celebrations last month when a tortuous six-year saga came to an end after a court dismissed an appeal to allow an eruv to be erected in the Harbor City's north shore, where thousands of South African émigrés settled in the 1970s and 1980s, attracted by leafy suburbs, larger plots of land, cheaper real estate and a life free from the racist policies of successive governments in Pretoria since 1948.
The Melbourne story seems to confirm how the mass influx of more than 15,000 South African Jews in Australia has "enriched" Jewish life Down Under, as veteran historian Suzanne Rutland put it in her 2005 book "The Jews in Australia."
But the venomous reactions triggered by the Sydney story are perhaps a reminder that the South African Jewish experience here in the 21st century is sometimes bittersweet.
"Have they brought apartheid in their suitcases after it was exiled from South Africa?" was the scornful question asked by one resident who opposed the recent bid to erect the religious boundary around the St. Ives neighborhood. Many other locals were also outraged, with more than 1,200 signing a petition against the eruv, saying it would cause "visual pollution" and could create a "religious enclave" in the area.
Despite a PR campaign designed to assuage concerns that the boundary would constitute what one resident described as a Jewish "ghetto," a torrent of abuse polluted the Internet – against Jews in general and South African Jews in particular.
"The truth is that Jews believe they are chosen, and that they are better than everyone," one writer posted on a newspaper forum. Another scolded the people "who practice genocide and apartheid."
But it's not just a minority of ordinary Aussies who seem rankled by some South African Jews. Professor Rutland, a respected academic who has chronicled the Australian Jewish narrative for decades, wrote of ex-South Africans: "They have also created disaffection, as they are seen by many Australian Jews as being arrogant and dominating, having taken over the leadership of established institutions by removing the local leadership or having founded their own to the detriment of existing structures."
It's a touchy topic, one that most people contacted by Haaretz declined to be drawn on. Henry Benjamin, the publisher of J-Wire, a local Jewish news website, recalled how almost a decade ago, when he was the Australian correspondent for an overseas publication, he wrote an article about South African Jews in Australia that was never published because it was "too sensitive."
Although he said there was a "culture clash" between the Anglo-Aussies, the post-war European refugees and the South Africans, Benjamin told Haaretz: "There's no doubt they refueled a lot of the fire that was going out of the community. A lot of my generation were not interested in getting involved in the Jewish community; they countered the communal apathy in many ways."
Indeed, evidence abounds in Sydney, where an estimated 10,000 ex-South African Jews have converged, nowadays largely around the harborside suburbs of Rose Bay, Dover Heights and Vaucluse, hemmed in by an eruv since 2002.
Robin Margo, who left South Africa in 1977 in protest at the apartheid regime, is immediate past president of the New South Wales Jewish Board of Deputies. He said he "never detected any antipathy" toward former South Africans inside the upper echelons of the community. But he added: "I did overhear comments on the effect South Africans had on real estate prices and I've heard comments on the concentration on them on the north shore and the eastern suburbs."
His successor, Yair Miller, is also a South African landsman.
David Balkin, who arrived in Australia in 1980, served recently as president of the Jewish Communal Appeal, a fundraising and planning body for more than 20 community organizations.
Ronni Kahn, who went first to Israel before emigrating to Australia, is co-patron (with Martin Indyk) of the Australian branch of the New Israel Fund. Dr. Hilton Immerman runs the Shalom Institute at the University of New South Wales. Rob Schneider just stood down after about a decade as executive director of the JNF; Robert Gavshon was president of Moriah College, Australia's largest Jewish school, whose South African contingent is on the rise. Vic Alhadeff, who was born in Zimbabwe but lived in Cape Town and Johannesburg, is CEO of the NSW Jewish Board of Deputies.
And the list goes on.
Culture Clash
"I don't buy the suggestion that South Africans have 'taken over,'" Alhadeff told Haaretz. "What they have done is get involved and contributed to the community in a very positive and constructive manner. Jewish South Africans bring two distinctive characteristics to the table: One is a pedigree of active communal involvement, as a result of which South African Jewry flourished into one of the world's most vibrant and staunchly Zionist communities, symbolized by the South African rate of aliyah being among the highest per capita.
"The second characteristic, broadly speaking, is the strong work ethic and entrepreneurial flair which South Africans bring. This has seen a remarkable number of expatriates take on leadership roles, both honorary and professional, within the Australian Jewish community, as well as an extraordinary number of success stories in Australia's corporate and business world."
One of them is undoubtedly David Gonski, who arrived as a child in the first wave of immigration just after the 1960 Sharpeville massacre and sits on countless boards, is chancellor of a major university, was selected by the prime minister to chair a review of education in Australia and is a benefactor to Jewish and non-Jewish causes.
Then there's Brian Schwartz, who left Orange Free State in 1978 and is an integral member of the so-called "Westfield mafia" – loyalists of shopping mall mogul Frank Lowy – and deputy chair of the governing body of soccer in Australia, also run by Lowy.
And Brian Sherman, who left with next-to-nothing in 1976, the year of the Soweto riots, to become a rags-to-riches story in his new homeland and has now dedicated himself to charitable causes, Israel, the arts and animal welfare.
In Melbourne, which is home to fewer Jewish South Africans than Sydney, they have not yet climbed the communal ladder to the top, but many are engaged in the myriad organizations.
"Melbourne was a more established community and a closed shop when they arrived," according to Johnny Baker, a former president of Mount Scopus College and the Zionist Council, "whereas Sydney was much less established in all senses and there was a leadership vacuum."
While there are several synagogues in Sydney with large numbers of ex-South African congregants, the dedication of Central Shul in Melbourne seems to be a landmark moment that confirms several South African traits: originally Litvaks, they are largely Orthodox Jews; they have a deep sense of Jewish tradition; and they tend to stick together.
The sanctuary's 800 seats have sold out, according to the congregation's president, Ian Harris, a native of Johannesburg who arrived in 1986 to Doncaster, a Melbourne suburb where South Africans first converged but have now largely abandoned in favor of the center of Jewish life in Caulfield.
"A large influx of South African Jews came to Melbourne in the 1990s leading to the establishment of the central shul (synagogue) in 1998, which caters mainly to that demographic," he said at the opening ceremony. "South African Jewry has its own unique customs, including a strong musical tradition with many tunes originating from South Africa and Lithuania."
Harris told Haaretz this week: "There's a huge amount of South Africans in Melbourne; a lot have relocated from Perth. We seem to congregate, we call it the Kraal effect," he said, referring to the Afrikaans word for "enclosure."
Asked whether his congregation promoted separatism as opposed to integration into Australian Jewry, he said they welcome Australian Jews and have been welcomed by them in return.
"It's about an 80-20 split. Our children are all marrying into Australian families and those families are joining the shul," he said. "People are coming to us and thanking us as a group for what we've given the community."
The synagogue's rabbi, Yitzchok Reisenberg, who is not South African, told Haaretz that many of his members are employed by companies run by some of Australia's most prominent Jewish families, including the Gandels, Besens, Pratts, Liebermans and Lews.
"Their senior managers are all members of our shul," the rabbi said. "Some have no feelings for the alter heim and they don't like to be associated with that country and culture. The association is the people, there's no nostalgia. They're all looking to become Australian citizens."
Perth, which is significantly closer to Africa, was an isolated outpost in the 1980s with just 3,000 Jews. Today, it is a thriving community of more than 7,000 Jews, in large part due to the influx of South Africans. "Thank God for the South Africans," one communal worker was quoted as saying in Professor Rutland's book. "They've enriched it."
Unlike Israelis or those from the former Soviet Union, both of them sizeable sub-groups within Australian Jewry's 110,000-plus members, it is clear most South African Jews have embraced Jewish life Down Under. But could some of the friction simply be a function of the "culture clash"?
A controversial blog on Melbourne's "The Age" newspaper's website in 2008 titled "South African Jews and the new wave of anti-Semitism" generated heated responses, with one Jewish South African who has been living in Melbourne for five years saying: "I was told before I arrived that the Australian Jews are not fond of the South African Jews (because we are rude, materialistic and fussy in restaurants), and Australians are not fond of the South Africans (mainly from sports clashes).
"I have been faced with many comments that aggravate me and make me feel so hopeless in this country. I think our South African chutzpah and vibe and loudness and courage is mistaken for bad manners here and we are wrongly misunderstood."
Marc Radomsky, an award-winning filmmaker who emigrated from Johannesburg to Sydney in 2000, also believes some South Africans are "misunderstood" here.
"A lot of South Africans are passionate and industrious, and those are qualities that are misunderstood," he said. "Passion is misunderstood for aggression," he explained, referring to the direct way in which some South Africans communicate.
"South Africans who wants to get things done bring what they believe is positive energy, and it's sometimes misunderstood because Australian culture is much more restrained; it's more conservative."
As a result, South Africans as a group are sometimes inaccurately labeled as "arrogant, brash and loud," Radomsky said, because of the "few who do behave like that."
Nonetheless, he believes that "South African Jews have transformed the face of Australian society, not only in the Jewish community," he said.
"This is the country we've chosen to bring our kids up in. We're heavily invested in making a difference for the country we've chosen to come to," he said. "We want to do good."
Click the alert icon to follow topics:
ICYMI
The Artist Who Survived Auschwitz Thought Israel Was 'Worse Than the Concentration Camp'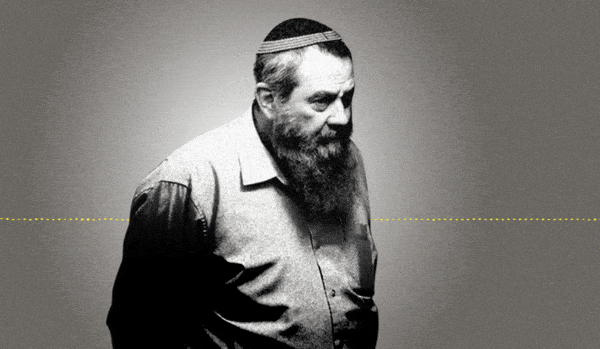 Jewish Law Above All: Recordings Reveal Far-right MK's Plan to Turn Israel Into Theocracy
Why I'm Turning My Back on My Jewish Identity
Down and Out: Why These New Immigrants Ended Up Leaving Israel
The Reality Behind 'The White Lotus' Sex Work Fantasy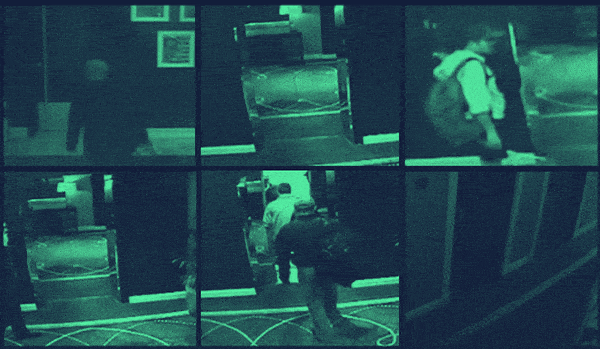 This 'Dystopian' Cyber Firm Could Have Saved Mossad Assassins From Exposure