The Essence of Kashrut
Would you eat in my house? We keep kosher, but we have no certificate.
A woman was selling home-made cakes outside of our local super-market in Alon Shvut, a religious town south of Jerusalem. A young man asked me whether they were certified kosher. He wanted to buy them as a present for a family that was offering him hospitality for Shabbat.
I told him that I didn't know, and that he should check, because if they weren't certified, some people would be uncomfortable eating them. But I told him that I'd probably eat them with or without certification.The woman showed outward signs of religious observance, and, if she had invited me for dinner at her house, I'd most likely eat there, and would certainly do so without looking for a kashrut certificate on her wall.
As things stand in the State of Israel, a restaurateur, advertising his food as kosher, without having official certification from the Israeli Chief Rabbinate (or someone who they recognize), stands at risk of conviction for the crime of fraud. The logical extension of this policy, one might think, would be to charge people for fraud for saying that their homes are kosher, if they don't have the proper documentation.
I should make two qualifications: first of all, the laws of kashrut really are complicated, and it is proper for observant Jews to be particular in their choices of where to eat. My wife and I feel that we've sometimes been too trusting. We've eaten at other people's houses who've assured us that they keep a kosher home, only to find that there were real, albeit unknowing and unwitting, transgressions occurring regularly in their kitchens.
Certification certainly plays a role in offering well-justified assurances to the halakhically conscientious. If I didn't know enough about the restaurateur or the kitchen, I wouldn't eat in establishment without a certificate that I trusted.
Secondly, the comparison between certifying restaurants and certifying homes wasn't really very fair. Commercial enterprise should obviously be regulated more stringently than social transactions. Paying for a meal at a restaurant is entirely different to accepting an invitation into somebody's home.
And yet, even in the commercial realm, is this really the sort of thing that the state should be regulating?
Consumers deserve protection. If food is advertised as sugar free, and it has sugar in it, somebody should be prosecuted for fraud.
But kashrut, though not a completely subjective matter, is much more nuanced and open to debate than the question as to whether something does or doesn't have sugar in it. On many matters of kashrut, rabbinic opinion will be strikingly divided. The State of Israel can only claim responsibility for protecting consumers of kosher food if the state thinks it has the right, or the ability, to decide once and for all what is considered kosher and what isn't.
And, I would argue, that isn't something that the state should be deciding. I go to the authoritative texts and to my rabbis when I have such a question. I don't go to my elected officials nor to the rabbis that they have chosen for me.
In an ideal Israel, as I see it, many places would advertise themselves as kosher and many competing rabbinates would offer their certification, and it would be up to us, in conversation with our teachers and our consciences, to decide whose standards are appropriate, just as we have-to make decisions about which homes we would eat in. But, in the Israel that I sketch, the Israel in which matters of kashrut have nothing to do with the state, we are forced to shed something that is very difficult to shed; we have to abandon the very human comfort of living in a black and white world.
When, for example, somebody converts to Judaism, we're interested in how they converted, who they converted with, what certification they have, and so on and so forth. These questions are all so tangible. It makes it so easy to count some people in and some people out. But we're often less interested in what went on in their soul. Did they accept the yoke of heaven into their lives? Did they tie themselves indelibly to the fate of our people? And the same can be said for kashrut. Are you glatt? Do you have the right certificate? These are questions that are easily asked and easily answered. But, did the way in which you prepare this food reflect, in every stage of the process, the love and the fear of heaven?
I understand the role, and the need for various forms of certification. But we need to care more about the content and less about the certificates.
Dr. Samuel Lebens studies at Yeshivat Har Etzion, holds a PhD in metaphysics and logic from the University of London, and is the chair of the Association for the Philosophy of Judaism.
ICYMI
Ken Burns' Brilliant 'The U.S. and the Holocaust' Has Only One Problem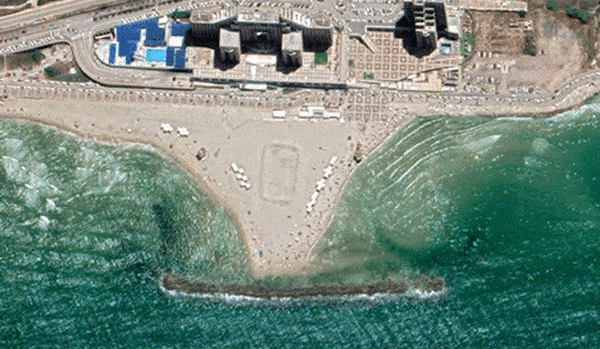 Facing Rapid Rise in Sea Levels, Israel Could Lose Large Parts of Its Coastline by 2050
As Israel Reins in Its Cyberarms Industry, an Ex-intel Officer Is Building a New Empire
How the Queen's Death Changes British Jewry's Most Distinctive Prayer
Chile Community Leaders 'Horrified' by Treatment of Israeli Envoy
Over 120 Countries, but Never Israel: Queen Elizabeth II's Unofficial Boycott