Taglit Is a Better Investment for Israel Than Anti-missile Defenses, CEO Tells Haaretz
As Taglit-Birthright Israel reaches bar mitzvah age, its CEO Gidi Mark sits down with Haaretz to discuss the free trips he sees as Israel's insurance policy, rumors about what happens on them, and Sheldon Adelson.
Why should a country like Israel, which is struggling to balance its budget, be handing out freebie trips, worth hundreds of millions of dollars to taxpayers, to those who reside elsewhere?
For Taglit-Birthright Israel CEO Gidi Mark, the answer is simple: Forget about state-of-the-art anti-missile defense systems, he says. It is these trips that bring tens of thousands of largely unaffiliated Jews from around the world to Israel every year that will ultimately guarantee the long-term existence of the Jewish people. And when you look at it that way, in his view at least, hundreds of millions of dollars is petty cash.
"It's like buying insurance," Mark said in a recent interview with Haaretz. "Every wise person spends a tiny amount of money each year to insure his or her future. If you look at it in these terms, what the government of Israel invests in Taglit -- and I don't want to use the word gives, but rather invests -- is less than 1 percent of 1 percent of 1 percent. If you compare that to the amount of money that's put into a battalion or a squadron, I don't think anyone will argue with the value of this investment. Nothing else gives the State of Israel that big an ROI."
Taglit was launched in late 1999 as a partnership among Jewish philanthropists and Jewish federations abroad and the Israeli government amid concerns that young Diaspora Jews were growing alienated from Israel. Since then, it has spent about $700 million to fulfill its mission; a quarter of that funding comes from the Israeli government, which recently pledged another $100 million to finance its operations over the next three years. More than half of Taglit's funding comes from wealthy Jewish philanthropists. Charles Bronfman was among the original big donors but by now has been outdone by Sheldon Adelson, the casino billionaire and ardent supporter of both the Republican Party and Prime Minister Benjamin Netanyahu.
As Taglit enters its bar mitzvah year, few will contest the pivotal role it has played in connecting young Diaspora Jews to Israel since the start of the millennium. In fact, no Jewish organization in either Israel or abroad has come even close, whether in terms of sheer numbers or brand recognition. Taglit, or Birthright as it is better known abroad, has become a household name among Jewish students on college campuses across America, and those who haven't yet visited Israel on one of its all-expense-paid 10-day trips will tell you, more often than not, that they most definitely have plans to take advantage of the opportunity.
To date, more than 330,000 young Jews from 60 different countries have visited Israel on Taglit trips; more than 50,000 alone visited this year. Another 60,000 young Israelis have accompanied them on their buses as part of the so-called "mifgashim" (meetings) designed to forge personal ties between Israelis and Diaspora Jews, bringing the total number of participants to almost 400,000.
Mark, who takes pride in being the program's first employee (he started out as chief operations officer), attributes much its success to what he calls its "customer-oriented" approach.
"We plan trips around when it's convenient for our customers, not when it's convenient for us," he says. "So we bring lots of them here during college breaks and vacations. We try to bring together people who have something in common, so that it's easier for them to connect. So this week we have a group of fashion designers here. In the past, we've brought groups made up exclusively of advertisers, chefs and bloggers. We've had groups from the LBGT community, groups of handicapped individuals, groups from specific towns and cities, you name it."
To accommodate its "customer base," Mark reveals that Taglit is now mulling two key changes pertaining to eligibility and program format. Until now, only Jews aged 18 to 26 who had never participated in an organized trip to Israel before were eligible, and all trips lasted 10 days. According to Mark, Taglit is considering increasing the age limit for members of certain professions it has deemed high priority, among them doctors and teachers. It has also begun piloting special programs in the summer that last beyond the traditional 10 days and offer an opportunity to delve deeper into a particular topic of interest, whether that be Israel's high-tech industry or people of the Galilee. These special programs will not be free but partly subsidized.
So you're saying that the fact that we're talking about a free trip has nothing to do with the desire of so many young Jews to come to Israel?
"For sure it does, but let's not forget that before Taglit was around, there were millions of dollars in subsidies sitting on the tables of Jewish federations specifically for the purpose of bringing young Jews to Israel, but there were no takers for this money. Why do we give the trip for free? Because the people we are targeting are those who wouldn't even pay one cent of their own money to make a trip to Israel. Our competitor is Barbados, and our competitor is Hawaii. They can travel to those destinations for $200-$300."
Some have charged Taglit with killing all the high school programs in Israel that used to cater to American kids. Once they attend these programs, they're no longer eligible for a free trip through Taglit.
"That is a big lie being perpetrated by people who are supposed to know the facts. The reason the high school numbers went down was because of the intifada and because those programs became increasingly more expensive in recent years."
Although Taglit takes pride in being non-partisan and pluralistic, some of its detractors have also argued that it presents a whitewashed view of life in Israel and a one-sided picture of the Middle East conflict, and borders on brainwashing.
"We don't pretend to be objective," responds Mark, who previously held positions abroad in the Israeli Foreign Service. "We are not a newspaper. We are a Jewish organization that brings young Jews to their roots and to their people. We're not here to connect them to the Palestinians, to the Afghans or to the French people. I know there are some who would like us to give five days to the Jews and five days to the Arabs. So our response is that we welcome the Arabs to set up their own organizations for that."
Can Taglit really call itself apolitical today when one of its chief funders is Sheldon Adelson, who clearly has a political agenda?
"We are very lucky to have supporters from the left, the right and the center. Among the Jews who support us, sometimes the only thing that connects them is their support of Taglit and their concern for the future of the Jewish people, which is great. If you're talking about Sheldon Adelson, he does not want to be involved in any organizational body of Taglit."
Or in influencing its educational program?
"Look, he started giving us money five-six years ago. If you look at the issues we've dealt with in the past 10 years, I guarantee you that you won't find even one tiny change to the right or to the left in terms of our political inclinations. I think everyone understands that for Taglit to succeed, we can't touch politics."
And if Adelson were to request a change?
"We are apolitical."
In recent years, Taglit has been accused of encouraging -- or at least turning a blind eye to -- casual sexual encounters between program participants and their Israeli counterparts, as part of its larger pre-emptive campaign against intermarriage.
"Completely not true," says Mark. "Look, you've got a group of people who spend 10 days together, 24/10, so relationships develop. It happens everywhere in the world. We don't encourage it though. All we encourage them to do is be active members of their groups."
Earlier this year, the popular Israeli satire show "Eretz Nehederet" poked fun at Taglit, drawing on some of the less flattering caricatures of American Jews in its spoof. Mark says he was actually amused. "One of the characteristics of a good Jew is a good sense of humor," he says. "They treated us with lots of humor, and it made us very popular. We took it with lots of love."
Click the alert icon to follow topics:
ICYMI
The Artist Who Survived Auschwitz Thought Israel Was 'Worse Than the Concentration Camp'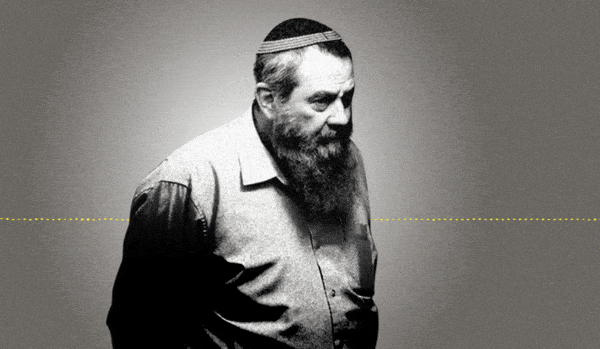 Jewish Law Above All: Recordings Reveal Far-right MK's Plan to Turn Israel Into Theocracy
Why I'm Turning My Back on My Jewish Identity
Down and Out: Why These New Immigrants Ended Up Leaving Israel
The Reality Behind 'The White Lotus' Sex Work Fantasy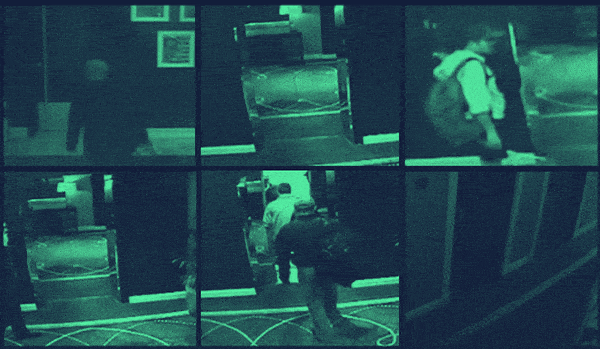 This 'Dystopian' Cyber Firm Could Have Saved Mossad Assassins From Exposure