Without the Rabbinate, I'll Have a Jewish Burial
Hundreds of Jews are buried in civil cemeteries every year in Israel, out of choice, and in nearly all cases, without relinquishing of the ceremony's religious elements.
The cancer he fought over a long period left Prof. Hanan Eshel time to plan his farewell to this world. Eshel, a Bar-Ilan University archaeologist who was a world-renowned expert on the Second Temple period and the Dead Sea Scrolls, was a religiously observant Jew. Before his death, last year, at the age of 51, he asked his family to bury him at the secular Kibbutz Ma'aleh Hahamisha, near Jerusalem. Though the cemetery is non-religious and private, the preparation for burial and the funeral itself all followed traditional rabbinical law: The body underwent ritual purification and was wrapped in a shroud, the mourners tore their garments, and the Kaddish and El Malei Rachamim prayers were said.
Hanan Eshel lived as a Jew and died as a Jew, and was buried in his own way at a quiet and verdant cemetery, with the help of an Orthodox rabbi he had known during his lifetime and who is not connected to a burial society - instead of at the cold and harsh stone "factory" of Har Hamenuhot, Jerusalem's principal Jewish cemetery, in Givat Shaul.
Rabbi Benjamin Lau, rabbi of the Ramban Congregation in Jerusalem, recalls the ceremony he conducted for Hanan Eshel mainly as a "completely ordinary funeral." Though there were vocal and instrumental musical passages, against which there is no prohibition in rabbinical law, not a single religious element was absent from it.
As a religiously observant individual, Eshel's choice of burial in a civil cemetery was unusual. However, hundreds of Jews are buried in civil cemeteries every year in Israel, out of choice, and in nearly all cases, without relinquishing of the ceremony's religious elements. There are cases in which the religious ceremony is completely standard, but the family prefers to invite a rabbi or cantor privately, from one religious stream or another, rather than putting the rites in the hands of people from a hevra kadisha, an establishment burial society.
This is another step in the privatization of religious life in Israel: As in private Orthodox wedding ceremonies and private conversions, here too there is a group that is in effect distinguishing between religion and the religious establishment - in this case the hevra kadisha. Here too Jews are preferring to act in the civil-secular realm, while strictly adhering to tradition and rabbinical law in all their details. The main point for them is that they have a choice as to how to do this.
In the case of burial, a choice like this can cost tens of thousands of shekels. The legal and practical reality at the cemeteries is different from that of weddings, for example, where the sole authority to officiate is reserved for the Rabbinate. The business of death is wide open in Israel - and sometimes corrupt, as the state comptroller pointed out in reports issued in 2009 and 2010, with respect both to the religious burial societies and to secular kibbutzim, for which burial is a business. In Israel, it seems, freedom of religion and the spirit of competition are preserved far more at the cemeteries than in life on earth.
No female speakers
The country has 567 registered burial societies, Jewish and non-Jewish, which take care of nearly 40,000 interments annually. To a large extent they have to compete among themselves under the laws of the free market, each society and its reputation. Jewish people who die (about 34,000 each year ) are taken care of by one of 521 hevrot kadisha or one of 12 civil burial companies, and a family can choose to which of these to turn. None of Israel's hevrot kadisha allow burial in a coffin, nor in most cases instrumental music, and there are places where women will not be permitted to deliver eulogies - even if the speaker is a first-degree relative of the deceased. These limitations aren't a matter of strict demands in rabbinical law but rather reflect ultra-Orthodox norms that have taken root over the years.
Hananya Shachor, chief executive of the Kehilat Yerushalayim burial society, which handles mainly deaths of non-Orthodox Jews in the capital and is considered friendly and attentive, as compared to burial societies in other cities, says: "The common perception is that the burial societies are robbers. I don't know how I can change that image. To my regret, people don't make a distinction between me and the Rabbinate, even though there is a big difference. I compete in a free market and if I am not good, people won't come to me."
The lives of the establishment burial societies became more difficult after the Knesset passed an alternative civil burial law in 1996, whereby every Israeli is entitled to choose a civil burial, the cost of which will be covered by the National Insurance Institute - identical to the service given by the religious burial societies. Though civil-public burial societies may experience many difficulties vis-a-vis the authorities (and therefore the non-profit associations that operate them currently have a petition pending at the High Court of Justice ), the possibility does exist. In addition to expensive burial in kibbutzim, there are also civil-public cemeteries operated by the Menuha Nehona non-profit organization, for example in Be'er Sheva and Kfar Sava.
The number of requests for civil burial of all sorts, private and public, is relatively small. Data from Itim: The Jewish Life Information center indicates that in 2009 the number stood at 858 (about 2 percent of a total of approximately 38,000 deaths ).
Most of the deceased put to rest in civil burials are people "without religion," whose families have not found or did not try to find a place for them in Jewish burial plots, but some of the deceased are Jews in every respect who are buried in civil cemeteries by choice.
More interesting, however, than how many people are buried in the civil cemeteries is how they are buried there. It emerges that in Israel there are hardly any purely secular burial rites for Jews. The largest public civil cemetery in the country is the one in Be'er Sheva. Its director, Maurice Halfon, offers various services to every family, and provides them with a list of Orthodox rabbis who will perform the rites, as well as access to the services of the ultra-Orthodox burial societies. At the same time, he says that only a deceased person whose family requests it goes through traditional preparatory tahara (purification ) by one of the burial societies.
"Of the Jews who are buried here," estimates Halfon, "30 to 40 percent want tahara, even if sometimes the family asks for this quietly. In general, of all the Jews, 70 to 80 percent ask to introduce Jewish elements into the rites.
"Burial is like Yom Kippur. There are a lot of secular people who eat seafood but go to synagogue on Yom Kippur. But when the worst of all happens, a person usually remembers that he is Jewish, so he wants at least part of the ceremony to be Jewish, for there to be a Star of David on the gravestone, for there to be tahara, all kinds of indicators. I offer families every possible service. This is the real difference between us and any other cemetery."
Derekh Hahaim is a hevra kadisha run by Hasidic yeshiva students from the Sharon area. It is is one of the societies that provide pre-interment purification services in accordance with rabbinical law, privately, for the civil cemeteries. Burial societies of this sort have their hands full, particularly at the civil and kibbutz cemeteries - only their people are not the landlords but rather external service providers. After carrying out the purification at the Derekh Hahayim premises in the Kfar Sava area, they bring the body to, say, a kibbutz cemetery in their vehicle, sometimes even in a coffin, which is not the usual practice except at military cemeteries.
There is something absurd about this, and Yossi Steiglitz, the director general of Derekh Hahaim, remarks on it: There are Israelis who do not want someone who looks ultra-Orthodox to conduct their secular ceremony or even to speak to them when their dead are lying before them. "This hostility toward the hevrot kadisha is an ancient problem," he says dryly. "It's a cause of heartache, but what is really important is that those same people do want the services we provide, even if do it only out of respect for the dead."
'To dust shalt thou return'
Earlier this month, for example, the Derekh Hahaim people took part in the funeral of Ita Almog, who died in Los Angeles and was buried at Kibbutz Horshim. After preparing the corpse, they brought the coffin to the Beit Olam Cemetery at Horshim, which characterizes itself as both civil and Jewish. Only Jews are buried in this cemetery and Christians or people "without religion" are not accepted here, as they are at most of the kibbutz cemeteries, a principle that among other things makes it possible for Orthodox rabbis to be part of the rites. Upon exiting the cemetery there is a fixture for ritual hand washing.
Even the special coffin employed at Horshim is approved by certain rabbis because a number of holes have been punctured in its bottom, enabling contact with the soil, in accordance with the principle "dust thou art and to dust shalt thou return."
Gershon, a Sanz Hasid, reported for duty half an hour before the start of the funeral at Horshim, swiftly bringing the punctured coffin in a hevra kadisha vehicle and hastening away before the gathering mourners noticed his presence. The ceremony itself was conducted by Reform Cantor Freddie Peer of the Beit Daniel Congregation in Tel Aviv, who did not leave out a single religious detail, reciting the El Malei Rahamim prayer aloud and only adding some passages of Israeli and religious poetry. The mourners began to disperse as the strains of Rabbi Nachman of Bratslav's "Song of the Grasses" came over the loudspeakers.
Modern Orthodox Rabbi Shaul Farber, of the Renanim Congregation in Ra'anana, and the founder of Itim has already conducted about some 10 funerals at Horshim. For him, the cemetery's strictness about maintaining it for burial of Jews only only is more significant than the coffin issue, from the perspective of rabbinical law. "For the most part, it isn't a matter here of a prohibition in rabbinical law," he explains. "Everyone knows that in the Diaspora, and also in the army and at the funerals of national leaders [in Israel], burial is in a coffin. A hevra kadisha doesn't do this as a policy, and that's fine. I explain to people the custom of burial without a coffin, but I prefer that people not feel alienated from the whole Jewish outlook, even if they insist on a coffin. I don't think people need to come to a place where they have to choose between a Jewish funeral and a funeral with a coffin. After all, most people are somewhere along the spectrum."
From the perspective of Rabbi Benny Lau, the Jewish funeral he conducted in May of 2010 at Kibbutz Ma'aleh Hamisha only exacerbated his puzzlement as to why similar ceremonies are not allowed at the hevra kadisha-administered Jewish public cemeteries, thereby forcing people to resort to kibbutzim and moshavim and pay large amounts of money for a gravesite. "It's like weddings," says Lau. "If the religious establishment were attentive enough to people's desires and requests, with their personal styles, then we wouldn't need the privatization of religious services. Only if we are prepared to give equal services to our clientele, only if we as rabbis have a service mindset, will we not have to privatize the services.
"There was no difference between the funeral at the secular Kibbutz Ma'aleh Hahamisha and the funerals held at the religious Kibbutz Sa'ad or the funeral of Rabbi Hanan Porat [about a month ago at the religious Kibbutz Kfar Etzion], which began with singing and ended with singing. Hanan Eshel's funeral was also conducted in a lovely way, with instrumental and vocal musical passages. There is no prohibition on this. It all depends on the good will of the hevra kadisha."
SUBSCRIBERS JOIN THE CONVERSATION FASTER
Automatic approval of subscriber comments.

NOW: 40% OFF
ICYMI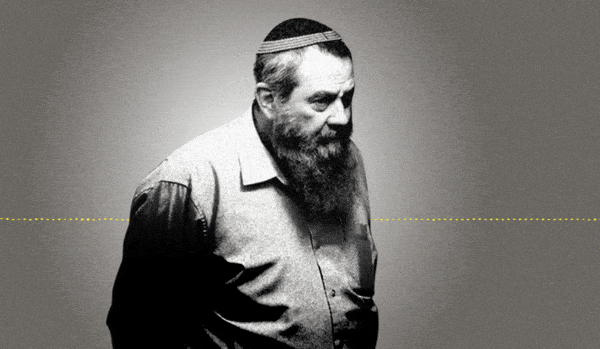 Jewish Law Above All: Recordings Reveal Far-right MK's Plan to Turn Israel Into Theocracy
Why I'm Turning My Back on My Jewish Identity
Down and Out: Why These New Immigrants Ended Up Leaving Israel
The Reality Behind 'The White Lotus' Sex Work Fantasy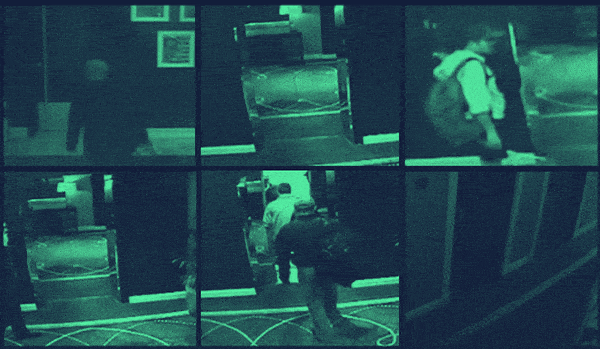 This 'Dystopian' Cyber Firm Could Have Saved Mossad Assassins From Exposure
Comeback Kid: How Netanyahu Took Back Power After 18 Months in Exile