In Venezuela, Remarks Like 'Hitler Didn't Finish the Job' Are Routine
More than half the Jews in Venezuela left the country since Chavez has been in power, and those who remain say there is official antisemitism in the country.
"I am not even horrified anymore when I see swastikas and anti-Semitic slogans such as 'Hitler didn't finish the job' on walls near my synagogue," says a former Israeli who lives in Caracas, the capital of Venezuela.
"This is an influence that trickles down from the top – from the government – against the Jews. I know that Chavez is exerting efforts not to appear anti-Semitic to the outside world, and that he welcomed the leaders of the Jewish community, but I haven't heard of him ever punishing someone for anti-Semitic writings or remarks."
She would rather her name not be mentioned. "This gets translated and immediately appears on various internet sites. I don't need trouble," she says. "A few years ago it was heaven here, who could have believed that it would turn into such a burdensome place?"
She isn't the only one who feels this way. According to data from the Venezuelan Confederation of Israelite Associations, the number of Jews in Venezuela sharply decreased in the ten years President Hugo Chavez has been in power.
In 2000, there were some 18,000 Jews listed, and today the number stands at a little less than 9,000. The outward flow of people amplified in the last two years, when more than 5,000 Jews left the country, in particular to Miami in the United States.
"This anti-Semitism worries us all, and it must be immediately stopped," David Bitan, vice president of the Jewish community inVenezuela, recently said. "We aren't saying that it is government policy, but the government does have the power to stop this phenomenon."
Double target
Huber, a Jew from Europe, immigrated to Venezuela in the 1980s and assimilated in the Jewish community. He built a successful business and is very satisfied with his job. Nevertheless, he says that he would pick up and leave tomorrow if he was able to afford it.
"My older children are studying abroad, I sent them far away from here," he says. "Caracas is an extremely dangerous place. Crime is a daily occurrence, people get murdered over nothing, and all the honest people live under heavy security. Our situation is frightening, since if you ask anyone here they would tell you that the Jews are always rich, so we are a double target."
According to Huber, there is official anti-Semitism in Venezuela. "I think it is a combination of dark catholic beliefs," he says. "It's the fearless embrace of senior government officials with people such as [Iranian President] Ahamdinejad – who are vocal Israel-haters – and also partially the government's attempt to distract the people's attention from everyday troubles.
"There's inflation? Missing products in stores? No employment opportunities? As always, the newspapers can write that the Jews are smuggling the wealth to the United States, that the Jews here are double agents, that the Protocols of the Elders of Zion already proved that there is a world-wide Jewish connection – this time against Chavez – since he is a stark opponent to the Israeli occupation. Every time the television shows the Israel Defense Forces bombing Gaza, they tell me at my job: 'Why are you guys murdering those poor people? You act toward them just like Nazis.' That is what they see and hear in the media.
Feeling lonely
The special envoy for the battle against anti-Semitism, Hannah Rosenthal, was the first senior U.S. diplomat in years to receive a visa for Venezuela.
Rosenthal recently visited the country and tried to conveythe concerns of the Jewish community to the government officials and the national council. Depite her plans, she was unable to meet Chavez and his foreign minister, as the two were in Iran at the time of her visit.
She added that the foreign ministry official who handles the Middle East affairs and anti-Semitism seemed very concerned when she told her about her impressions from the visit.
"When Chavez cut ties with Israel he was applauded everywhere. As of right now this isn't necessarily the general public sentiment, but the feeling is that we are treading on the edge. A few swastikas here, an attack on a Jew there – and it is always defined as a criminal act and not an anti-Semitic one," Rosenthal said.
Rosenthal spoke about a meeting that took place early October between members of the Jewish community and Chavez.
"Some of [the members] refused to go because they didnt want to give him any credibility, but others went there to meet Chavez face to face and express their concern about government-sponsored depiction of Jews in the media and degrading comments made by the president. Despite this opportunity to speak to him, nobody believes there has been a change.
According to Rosenthal, Chavez thanked the Jewish representatives for the meeting, but did not guarantee that he would make an effort to change things.
Rosenthal said that the Jews in Venezuela don't feel hatred on the streets of Venezuela. "Intimidation, vile statements that were made about Jewish bankers – it all comes from Chavez. They dont feel it from neighbors or the people they know."
She added that "The Jewish community said that whenever there is activity in the Middle East, additional anti-Semitism would eco that."
She added that many people feel that the increase in crime has turned Venezuela into a dangerous place.
"The young people I have met – in Jewish school, Catholic and other Christian denomination at the University – all said they intended to leave Venezuela. It has to do with danger they feel that living in Caracas, which is where most Jews live."
"Its so dangerous to be on the street. They all have someone in the family or the extended family or close friends who have been murdered, kidnapped. Everybody has been mugged. Many of the businesses have been expropriated. They dont see a future for themselves in Venezuela, and that was very painful to see," Rosenthal said.
Beyond expressing her support for the Jewish community, Rosenthal said all she can do is to raise the world's awareness to the situation. She also guaranteed that she would inform U.S. Secretary of State Hillary Clinton.

ICYMI
The Artist Who Survived Auschwitz Thought Israel Was 'Worse Than the Concentration Camp'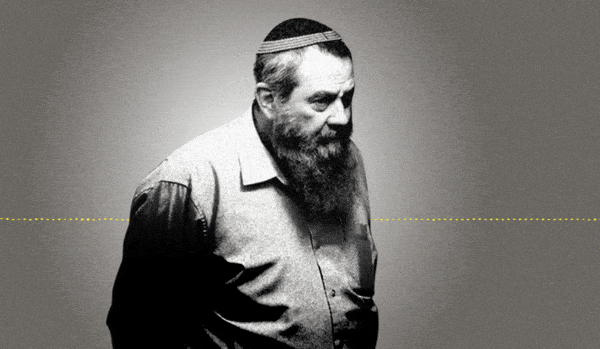 Jewish Law Above All: Recordings Reveal Far-right MK's Plan to Turn Israel Into Theocracy
Why I'm Turning My Back on My Jewish Identity
Down and Out: Why These New Immigrants Ended Up Leaving Israel
The Reality Behind 'The White Lotus' Sex Work Fantasy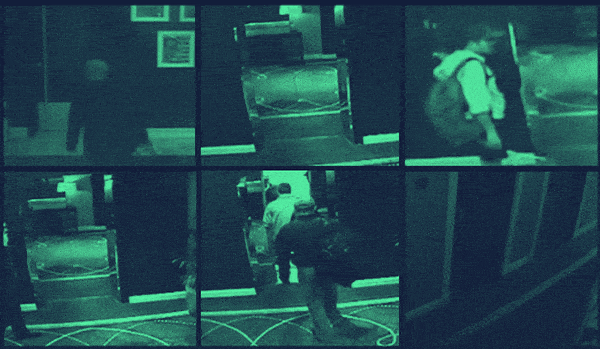 This 'Dystopian' Cyber Firm Could Have Saved Mossad Assassins From Exposure