Things to Do Around Israel, June 30-July 6
Your guide to exhibits, tours and other attractions around Israel
Enjoying gourmet food at the Circus on the Coals event in the Golan Heights.
Credit: Liya Geldman
TEL AVIV AND CENTER
Monsters' Garden
An outdoor, monster-themed interactive exhibition, includes a huge sandbox for making sand sculptures, painting workshops, a "selfie" wall, and more. The monsters are based on creations by acclaimed Israeli children's authors Yossi Abulafia and Ephraim Sidon. Opens Saturday. Eretz Israel Museum (MUSA) 2 Haim Levanon St., Ramat Aviv. Tickets: www.eventim.co.il
Water Slide in the Park
A pop-up, inflatable activity, featuring a 12-meter water slide, has been set up in a park in Petah Tikva. Other activities include children's theatrical performances (17.00, 18.00), and DJ music acts (20.30, 21.30). Thur 16.00-23.00. Big Park, on Basel St., Petah Tikva
Eretz Israel Museum
The Planetarium Films about the solar system, on a revolving stage. "Secrets of the Suns," ages 11+. Sat at 15.00, Mon-Thur at 10.30; "The Wonder Telescope," ages 7+. Sat at 14.00, Mon-Wed at 13.30, Thur 13.30, Mon-Thur at 15.00; "Life of Trees," ages 5+. Sat at 13.00, Thur 16.00, 18.00. Tickets: http://www.eretzmuseum.org.il/
The Museum for the Art of Puppetry
Offers a permanent collection of dozens of traditional and contemporary puppets and masks from Israel and abroad, as well as temporary and interactive exhibits. Wednesdays from 16.00-19.00. Israel Puppet Center, 13 Remez St., Holon. Details: www.puppetcenter.co.il
Man and the Living World Museum
Exhibits for the entire family: artist Eliezer Sonnenschein's "Insects and Wild Flowers of Israel"; "The Prehistoric Man – In the Footsteps of the Biped," a journey through time, from the Big Bang through various human species until today; and "The Wild Animals of Nahum Gutman and Friends," works inspired by Gutman's illustrations depicting a playful alternative to hunting. Sat 10.00-17.00; Sun-Thur 09.00-14.00. National Park, Ramat Gan (03) 631-5010
Beit Hatfutsot, Museum of the Jewish People
An exhibit for the whole family: "Heroes – Trailblazers of the Jewish People." On key figures in Jewish culture, including scientists, intellectuals, leaders, revolutionaries, cultural figures, athletes and others. Includes activities and games. Fri 09.00-14.00; Sat 10.00-15.00; Sun-Wed 10.00-19.00; Thur 10.00-22.30. 2 Klausner St., Tel Aviv University, Ramat Aviv. Tickets: www.bh.org.il
Ramat Gan Safari
The 250-acre park is home to 200 species of wild mammals, birds and reptiles, and offers tours, activities and workshops, led by staff members. Fri and holiday eves 09.00-16.00; Sat and holidays, Sun-Thur 09.00-16.30 (last entry 2 hours before closing). 1 Sderot Hatzvi, Ramat Gan (03) 630-5305; www.safari.co.il
Ice Peaks
Ice skating rink, climbing wall and zip-line. Fri 11.00-23.00; Sat 10.00-23.00; Mon-Thur 17.30-20.00. Mifratz Shlomo St., Holon. Details: http://icepeaks.co.il/
Yitzhak Rabin Center
Celebrating the life and legacy of the assassinated prime minister, the center and its museum combine Rabin's personal story with the development of the burgeoning Jewish State of Israel. Includes guided historical tours, and educational workshops on such ideas as democracy and remembrance. Fri 09.00-14.00; Sun, Mon, Wed 09.00-17.00; Tues, Thur 09.00-19.00. 8 Haim Levanon St., Ramat Aviv. Details: (03) 745-3322
JERUSALEM AND AREA
Neot Kedumim Park
Hosts interactive evening tours, based on stories from the Bible. Learn to cook a lentil stew like Jacob, to herd sheep, and solve tough riddles like King Solomon. Thur 17.00-19.30. Ages 3+. Neot Kedumim Park, near Modi'in. Registration: www.n-k.org.il
Festival of Light
Thirty interactive light art installations, some interactive, are being displayed along the streets and alleyways of the Old City. The international light art event also presents fire-juggling shows and live music performances along the festival's path. Installations include Dutch artist Ralf Westerhof's "Drawn in Light," a 3D structure depicting an idyllic family house with kids and trees; "The Pool," by American interactive artist Jen Lewin, featuring playful vibrant pools of light; large illuminated puppets from the work entitled "Dundu," by German artists Tobias Huseman and Fabian Seewald; interactive sensor-controlled games; "Iris Light Carpet," a 70-meter-long light carpet that excite the senses (produced by both the Pronorm and Pani companies from the Netherlands and Austria); Danish artist Mads Christensen's "Cathedral of Mirrors," a work comprised of 12 motion-sensitive mirrored columns that emit LED light; and more. A spectacular audiovisual display, on the history of Jerusalem, will light up the walls of the Old City in honor of the 50th anniversary of the city's reunification. June 28-July 6. Jerusalem's Old City. Free entrance. Sun-Thur 20.00-23.00; Saturday evening until midnight. Details: www.lightinjerusalem.org.il
Time Elevator
An audio-visual overview of Jerusalem's 3,000-year history. The famous attraction has recently undergone renovations and features four different multimedia performances, including "I Am Jerusalem," about the city of Jerusalem, the cosmos and the human body. Sun-Thur 10.00-17.00. 6 Yitzhak Kariv St. Details: http://www.time-elevator.co.il/en/
Biblical Museum of Natural History
Showcasing mammals, birds, reptiles, amphibians and insects featured in the Hebrew Bible, the museum also functions as a zoo, natural history museum and Torah education center. Includes exhibitions of live animals, taxidermy specimens and biological artifacts. Visits to the museum are through a special guided tour, by appointment only. 5 Hatzaba St., Beit Shemesh. Reservations: office@biblicalnaturalhistory.org or 073-213-1662
Friends of Zion Museum
Focuses on the significant role played by Christians who tried to save the Jews during the Holocaust and who contributed to the establishment of the State of Israel. Features exhibits on the Jewish nation's dream of restoring their historic homeland and the non-Jews who assisted them in accomplishing that dream. A tour, with 3D presentations, is offered daily (ages 7+). Fri 09.30-14.00; Sat 10.00-18.00; Sun-Thur 09.30-18.00. 20 Yosef Rivlin St. Reservations: www.fozmuseum.com
Jerusalem Botanical Gardens
The Children's Discovery Trail A sensory exploration activity that incorporates trails, a canopy walk through the trees, touching water plants from the wooden deck, a "down to the roots" exhibit and tours. Fri 09.00-17.00; Sat 10.00-18.00; Sun-Thur 09.00-19.00. 1 Zalman Shneor St. (via Nayot Petrol Station). Shabbat entry from 1 Burla St. Details: (02) 679-4012, www.en.botanic.co.il
Tisch Family Zoological Gardens (Biblical Zoo)
Natural exhibits of over 500 species of mammals, birds, reptiles, amphibians, fish and invertebrates from around the world. Includes a children's zoo with a petting corner, animal feeding demonstrations, educational activities and the Noah's Ark sculpture garden. Fri 09.00-16.30; Sat 10.00-18.00; Sun-Thur 09.00-19.00. Biblical Zoo, Aharon Shulov St. (02) 675-0111
Tower of David Museum
Home to the Museum of the History of Jerusalem, the Tower of David features a permanent exhibit about the city's history and its significance to three religions. The tower itself is an archaeological site and offers a 360-degree view of the Old City of Jerusalem. It also stages temporary exhibits that connect ancient history with contemporary themes, and hosts lectures, guided tours and other cultural events. The Night Spectacular - A night show presenting the history of Jerusalem, with images projected onto the walls, bridges and hidden pathways of the ancient citadel. At Jaffa Gate. Tickets: www.towerofdavid.org.il
Bloomfield Science Museum
New exhibit: Bicycle The museum marks the 200th anniversary of the invention of the bicycle, with dozens of interactive exhibits (including a series of unusual bike models to ride), activities and a historic collection of bicycles from Canada, the U.S. and Holland. Opens Saturday; Exhibits for the entire family: Spring Games A variety of creative workshops and activity booths devoted to the amazing world of fauna, flora and bees; Illusions Features a mirror maze, a science demonstration with audience participation, and workshops that activate the senses including making moving toys, cardboard eyeglasses using colorful filters, mirrors and more; Wings of Life A 3D film on the celebration of color, produced by Disneynature Studios. Screenings: Fri at 12.00; Sat at 13.00. Hebrew University, Givat Ram Campus. Fri and holiday eves 10.00-14.00; Sat and holidays 10.00-16.00; Sun, Mon-Thur 10.00-18.00.
(02) 654-4888, www.mada.org.il
Mini Israel
Over 350 miniature replicas of historical, religious, archaeological and modern sites and buildings from around the country. Guided tours by appointment. Fri and holiday eves 10.00-14.00; Sat, Sun-Thur 10.00-17.00. Location at Latrun 1-700-559-559, www.minisrael.co.il
Monkey Park
Guided tours, workshops, feedings, rides, wall climbing and other activities. Fri and holiday eves 10.00-14.00; Sat-Thur 10.00-16.00. Ben Shemen Forest (near Kfar Daniel). (08) 928-5888, park.monkeypark.co.il
Yad Vashem
The world center for documentation, research, education and commemoration of the Holocaust and home to the Holocaust History Museum. Offers a guided tour in English (Fri at 10.00) and presents a variety of important survivors' testimonies, personal diaries, artifacts and more. Special exhibit: Children in the Holocaust: Stars Without a Heaven Gives expression to the 1.5 million children who perished in the Holocaust and displays their stories. Mount of Remembrance, Har Hazikaron St., off Herzl St. (02) 644-3802. Fri 09.00-14.00; Sun-Wed 09.00-17.00; Thur 09.00-20.00
HAIFA AND THE NORTH
Circus on the Coals
This underground food lovers' event includes never-ending barbecue and stations set up by chefs. This is a no menu event and chefs will freestyle your dinner. Fri from 17.00. Kanatir Farm and Vineyard, Golan Heights. Tickets: www.zuk-farm.co.il/tickets
Wine & Plenty Festival
The two-day regional wine festival brings vineyard owners and farmers together with craftspeople, artists and guests for artisan workshops, talks and wine tastings. Wed, Thur 18.00-23.00. Ramat Hanadiv, Zichron Yaakov. Tickets: http://wine-ramathanadiv.co.il
Back to the Middle Ages
There are two remaining days left of this exciting historical reenactment of one of the most significant battles of the Crusade, the Battle of Hattin (1187), fought between the Crusader Kingdom of Jerusalem, Guy de Lusignan, and the Muslim warrior Ayyubid sultan Salah ad-Din. Hosted by the Regnum Hierosolymitanum group for history reenactment along with other groups in Israel, as well as visitors from overseas, the event includes active participation and character role playing, with knights, mercenaries, members of the military orders, mamluks (owned slave), pilgrims, countrymen, Bedouins, and others. June 29-July 1. Fri 05.30-19.00; Sat 09.00-15.00. At Lavi Forest, Lower Galilee; Registration to take part: http://www.horns-hattin.com/
Gan Guru
Home to kangaroos, koalas and other Australian wildlife, the park offers Aboriginal face-painting and guided koala and bat feedings. Fri 09.00-15.00; Sat 09.00-17.00; Sun-Thur 09.00-16.00. Australia Park, Kibbutz Nir David (04) 648-8060, www.nirtours.co.il
Israel Railway Museum
The national railway museum of Israel features the country's railway history, antique train cars and other railway items. Sun-Thur 08.00-16.00. 1 Hativat Golani St., Haifa. Details: www.rail.co.il
THE SOUTH
Lunada
A children's museum offering a fascinating interactive experience, with original games that activate the various senses. Fri 09.30-14.00; Sat 09.30-18.00; Sun-Thur 09.30-18.30. 25 David Hareuveni St., Be'er Sheva
Top 94 – Theme Park
The park features a climbing wall, paintball, go-karts, mini bungee jumping, a ropes course, a play corner for younger kids and more. Fri 10.00-17.00; Sat, Sun-Thur 10.00-20.00. 1 Hashravrav St., Eilat. Details: http://www.top94.co.il
Underwater Observatory Marine Park, Eilat
The park provides an up-close introduction to the fauna of the Gulf of Eilat, including over 800 species of fish, corals, mollusks, turtles, rays and more. The shark pool is home to 18 shark species and offers an underwater observation tunnel, activities and displays. Daily, 08.30-16.00. Coral (Almog) Beach, Eilat (08) 636-4200, www.coralworld.co.il/en
Click the alert icon to follow topics:
SUBSCRIBERS JOIN THE CONVERSATION FASTER
Automatic approval of subscriber comments.

NOW: 40% OFF
ICYMI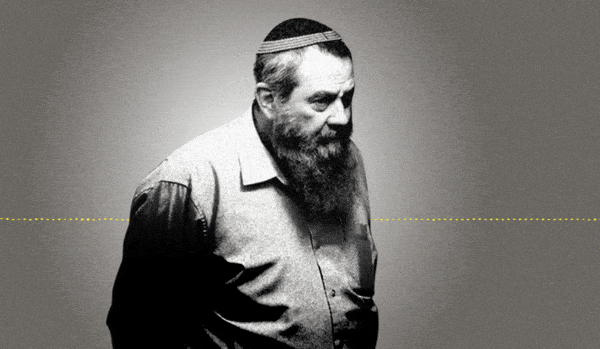 Jewish Law Above All: Recordings Reveal Far-right MK's Plan to Turn Israel Into Theocracy
Why I'm Turning My Back on My Jewish Identity
Down and Out: Why These New Immigrants Ended Up Leaving Israel
The Reality Behind 'The White Lotus' Sex Work Fantasy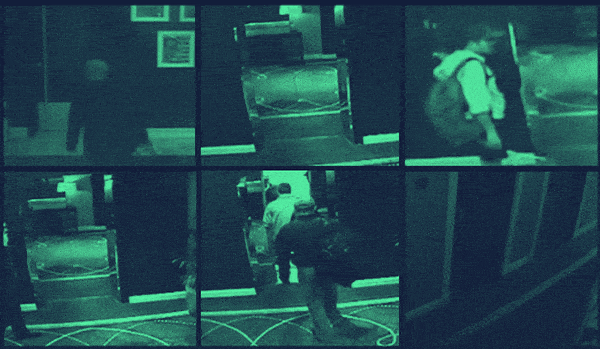 This 'Dystopian' Cyber Firm Could Have Saved Mossad Assassins From Exposure
Comeback Kid: How Netanyahu Took Back Power After 18 Months in Exile