Israel, Shaken Not Stirred: The Best Cocktails
The explosion of fine dining and trendy bars ushered in a new era of sophisticated, inventive new creations and classics served with a twist.
Nobody knows exactly how the cocktail got its name. Some say it has to do with the color of the mixed drinks, which may be why cocktails got such a bad name here. In the 1980s, while trying to imitate the rest of the sophisticated world, bars and hotels served mixed drinks of phosphorescent color but dull quality – and the relatively meager selection of alcoholic drinks didn't help either. Bluish cocktails ruled weddings back then, too, and were considered a sign of prestige. Only God knows where it got that color. But eventually, Israeli cocktails got better.
High-quality alcoholic drinks have been available here for twenty years. But bartenders will tell you that even when we finally learned to drink alcohol, most men just went for whiskey, arak and vodka while the women preferred sweet cocktails. In truth, no much has not changed much (thank you, Sarah Jessica Parker), but recently, as food and nightlife culture in Israel have blossomed, we've seen a big jump in cocktail consumption.
What makes a good cocktail? It starts with the right combination of ingredients – balancing sweet and sour, spicy and bitter. A cocktail that gets stuck on a single flavor offers too narrow an experience, so it needs a twist, too. Above all, with or without a recipe, a good cocktail needs the sure hand of a knowledgeable bartender. Here, restaurants have been eating – or, rather, drinking – into the bars' market by raising cocktails to the status of an art form.
Introducing: the best places in Tel Aviv for cocktails.
For professionals: Negroni cocktail at Social Club
Mosh Budnik is one of the highest-ranking master bartenders in Israel, which his many competition prizes will attest to. He also happens to be the owner of Social Club. With his award-winning drinks, excellent food prepared by chef, Michael Gartofsky, and a sexy bar, you get one of the best places in the city to have a drink, any time.
The winning cocktail: Negroni. We decided to go with a classic, which Budnik prepared perfectly. There is no doubt that Campari has been making a splendid comeback and the Negroni, a cocktail from the aperitif genre, does it proud. It contains equal parts gin, Martini Rosso and Campari, but the latter has a dominating presence. Bottom line: it's aggressive but moderate, elegant but brash, deep and with a strong twist. Perfection.
The price: NIS 42
Who should order it: Alcohol-lovers who have seen the world and can appreciate a cocktail that has aged in a barrel for a week.
Goes well with: Waiting for the food while noshing on starters. In short, it's an aperitif.
Social Club: 45 Rothschild Boulevard, Tel Aviv
For cocktail mavens: Dr. Pepper at Favela
Favela opened last January where Sakura used to be. It's where ceviche meets the cocktail – two items that boast color, a combination of flavors, and fun. The idea of Favela was borrowed from the slums of Rio de Janeiro, only here it gets a light, colorful and joyful twist. The menu has a large assortment of cocktails invented here, with a meticulous touch and a creative spirit that pairs well with a halva martini.
The winning cocktail: Dr. Pepper. A place where the cocktails have ingredients such as cherry tomatoes, halva and basil will naturally have a cocktail with a strong spicy kick, known by its nickname, Dr. Pepper. There's spearmint and crushed pineapple on one hand, and black pepper on the other. In the middle: Absolut Pepper, citrus liqueur and a bit of a lime. The end result: a piquant, sweet, spicy cocktail that begs for seconds. It may give you a good slap upside the head, but in the end it's the best excuse for a hangover.
The price: NIS 42
Who should order it: Anyone looking for a strong cocktail in the full sense of the term, but is not afraid of sweet and sour flavors on the fringe.
Goes well with: Ceviche, of course. The spiciness should be balanced with ceviche in a cone with mullet and sour Granny Smith apples, chili and ginger.
Favela: 79 King George Street, Tel Aviv
For clubgoers: Green Gin at Cafe Europa
What can we say about Cafe Europa that hasn't been said already? Last summer's hottest spot is where the restaurant world meets nightlife, compliments of the owners of the Basta, Maoz Alonim and Itay Hargil and nightlife experts, David Tur and Shlomi Zidan. The meticulously-put-together drinks menu here should be enjoyed in crystal goblets – because if you're doing Europe, do it to the hilt.
The winning cocktail: Green Gin. Quite a few cocktails here are based on fruits and vegetables. Of all the cucumber-inspired drinks that took over the bars last summer, this one is the best. The Green Gin is made with a base of Tanqueray gin and a fresh cucumber (!), strengthened with Blanco vermouth and Angostura bitters. Add a bit of soda water and cucumber juice and you end up with a cocktail that takes gin to a new place – leafier yet delicate and bitter. Despite the high alcohol content, which is immediately evident, this beverage is light and refreshing – just right for these days when the weather zigzags between summer and fall.
The price: NIS 45.
Who should order it: Anyone not afraid of a cucumber in their cocktail, and anyone who wants to start off the evening slowly, with something light but cheeky.
Goes well with: Cafe Europa's soundtrack, a skewer of calamari with white beans and goat yogurt.
Cafe Europa: 9B Rothschild Boulevard, Tel Aviv
Not just for people from Jaffa: Dying Alone in the Dark at Shafa
Shafa started six years ago as a hair salon on the corner. Shiri and Shira, two hairdressers who love to host, wanted a salon in every sense of the word: with a bit of food and drink to boot. Eventually, the place turned into a cafe with a Mediterranean kitchen adapted to Jaffa, along with a happy bar. The bonus: you can buy cocktails there in the middle of the day at very reasonable prices so you don't have to stop at just one.
The winning cocktail: Dying Alone in the Dark. Whoever named this drink knew what he was doing, because this cocktail is misleading. Supposedly, it starts with Shafa's innocent cider, prepared in-house with a secret recipe (cinnamon, lemon and spearmint, but don't tell) with apple-flavored Zubrowka vodka. The deception starts with the sweetness, which comes from the fragrance of cinnamon and the deep apple flavor. A cocktail like this in a large, generous Piccadilly glass goes right to your head. The result: a desire to die alone in the dark.
The price: NIS 36
Who should order it: Anyone planning on a sweet siesta
Goes well with: The vintage design and the pizza primavera. After all, if we are going to die alone in the dark, at least let us console ourselves with carbohydrates.
Shafa: 2 Nahman Street, Flea Market, Jaffa
For dates: Apple Martini with bourbon at Cafe Noir
Some people go to Cafe Noir for the schnitzel. Others go for the atmosphere. Over the past few years, Cafe Noir has become a top venue for dates – and what could be more fitting for a date than cocktails? Cafe Noir changes its cocktail menu every season and has an excellent cocktail of the month. Most are familiar staples with an innovative twist.
The winning cocktail: Apple Martini made with bourbon. The Apple Martini, along with the delicate glass it's served in, has a reputation as a light drink because it's sweet and has a low alcohol content. Cafe Noir has replaced the vodka with bourbon and the schnapps with Midori, strengthened the drink with apple and passion-flower juice and put some cinnamon chips on top. The end result: an excellent interplay of sweet and sour that's worth a whiff before you taste for the intoxicating aroma. In a perfect world, you would be drinking this for breakfast.
The price: NIS 40
Who should order it: Anyone who wants to take the first step into the world of serious cocktails and doesn't know where to begin.
Goes well with: Leafy salads, because we're already dealing with produce and green looks good with green.
Cafe Noir: 43 Ahad Ha'am Street, Tel Aviv
Other not-to-be-missed cocktails
Kalamata – Owner Ariel Leizgold (also of the famed 223) has a lovely assortment of cocktails with one thing in common: a relationship to the Mediterranean Basin. In addition to the restaurant's excellent food, it's worth stopping by for a cocktail. Our choice was the Turkish (NIS 39), based on Turkish anise (Yeni Raki), honey and homemade lemonade. It's the next generation of lemony arak. It's best consumed Saturday at noon in front of Kalamata's large window overlooking the sea – a special Shabbat treat.
Kalamata: 10 Kikar Kedumim, Jaffa
Hamizlala – If Meir Adoni takes it to the limit when it comes to food, along comes Mizlala's bar and shows us that we haven't seen nothing yet. The bar offers combinations that look impossible on paper (who ever heard of a chipotle and bacon cocktail?) and spectacular service, with bartenders that spoil their customers rotten. We chose the Carrotini (NIS 49) from their long tempting list. It's a classic martini made with vodka and a splash of freshly-squeezed carrot juice and a bit of ginger syrup, lemon juice and green chili. Orange, daring and surprising – just what we want in a cocktail.
Hamizlala: 57 Nahalat Binyamin, Tel Aviv
Yona – Well, ladies and gentlemen, here is a surprise: Yona's impressive, herbally-inspired cocktail selection. Using star anise in cocktails is nothing new these days, but lemongrass, basil, thyme, tarragon and rosemary are twists that take the cocktail to an unfamiliar, refreshing place. It was not easy to choose just one great cocktail, but in the end we chose the vodka with rosemary and pink grapefruit. The rosemary is ground to a syrup reduction with Angostura bitters that leaves a unique, lingering. Among the cocktails we sipped in Tel Aviv, this is definitely in the top ten.
Yona: Hangar 1, Jaffa Port
Bagnolet – About to mark its first anniversary, Bagnolet can be said to be one of the most underrated restaurants in Tel Aviv, which is too bad. When it comes to drinks, Bagnolet doesn't try to reinvent the wheel but sticks to the classics, leaving the fancy technique to the food. But they're not adverse to an occasional contemporary twist to demonstrate they're still engaged with the real world. Our choice: the Caprioska Oska (NIS 35). It is just like the beloved Caipirinha cocktail, only made with vodka rather than Cachaca, and mixed with a bit of berry puree, passion-flower, lemon and sugar. It's happier and stronger than a regular Caipirinha, just the thing for the end of your work day.
Bagnolet: 14 Hasharon Street, Tel Aviv
Tea Party – The newest venue on the list, Tea Party is also one of the most promising, and not just because of its link to the neighborhood bar we love, Silon. The folks at Silon are known for their cocktails and in Tea Party takes it one step further with creative flavors available in a variety of sizes and prices. Our choice was the sweet bourbon iced tea (NIS 45). In a taller and larger glass than usual, Oren Pasternak mixes Jim Beam White Label bourbon with slightly crushed orange, mint and honey, closing with lightly sweetened black tea. The result: a busy cocktail, rich with nuances for whiskey-lovers who don't mind variations on the presentation.
Tea Party: 35 Shaul Hamelech Street, Tel Aviv
The best cocktails outside Tel Aviv
Soho – If we are talking about cocktails, sexiness and a great bar, Soho is one of the best places to see and be seen in Rishon Lezion. The menu has a respectable cocktail list at NIS 41 per. We chose the Maria Maria – a cocktail that looks awfully sweet in theory because of all the peach ingredients, but turns out to be excellent. What is in it? Absolut Peach, Passoa liqueur for a light passion-fruit flavor, Monin peach syrup, sour mix and a bit of fresh peach. Bottom line: Club Tropicana.
Soho: 15 Moshe Becker Street, Rishon Lezion
The Monkeys Pub – This pub is an Eilat institution when it comes to cocktails. Among the very large assortment of those served, we liked the Campari Mojito (NIS 38). The Campari and grapefruit flavors make this a cocktail for those who prefer bitter flavors. Crushed apple, a bit of lemon juice, pomegranate vodka and bitter lemon balance the bitter with some sour. The end result: a cocktail with the mature bitter flavor of Campari (which is always welcome), but softened and completed by the citrus flavors. The best cocktail for a vacation.
The Monkeys Pub: on the promenade near the Royal Beach Hotel, Eilat
Barbarossa – This old-time Haifa bar has an extremely impressive cocktail menu at the most affordable prices (NIS 34 per cocktail). We chose the PVC, which stands for Peach Vodka Cranberry. The cocktail includes cranberry vodka, strengthened with peach schnapps, lemon juice and a lovely presence of sliced lemons and cranberry. The end result is bitter, sour and sweet in the right proportion. This cocktail is a fun start to a meal no matter what the season.
Barbarossa: 8 PICA Street, Haifa
Oscar Wilde – Petah Tikva is branding itself as a city with a sane nightlife options like Oscar Wilde, a lovely Irish-style pub in the River bar restaurant chain (owned by Yaron and Nati Altit) and nightlife denizens Yaron Darham and Ran Chasdai. The pub recreates Wilde's work environment – few people know that he was a fashion critic and paid strict attention to detail. So it is no surprise to find the Glen – a strong cocktail based on 12-year-old Glenlivet scotch, Southern Comfort, and red vermouth with thin slices of apple. The beauty here is in the almost peachlike flavor and the malt whiskey aftertaste.
Oscar Wilde: 35 Hashaham Street, Petah Tikva
Casino de Paris – One of the happiest, coolest and most casual places in Jerusalem, named after the bar that existed here during the British Mandate period. There's something unique in the atmosphere, the people, and the food that can't be copied. As is fitting for a rough, happy place in the middle of the market, there are no pretentious cocktails here, mostly beer, chicha, arak and cheap cocktails (for about NIS 32). We recommend going with a cocktail of Weihenstephan beer with a Jager chaser. Stimulating, sweet and goes right to your head. If we lived in Jerusalem, we would likely end up in rehab.
Casino de Paris: 3 Mahane Yehuda Street, Jerusalem
Click the alert icon to follow topics:
SUBSCRIBERS JOIN THE CONVERSATION FASTER
Automatic approval of subscriber comments.

NOW: 40% OFF
ICYMI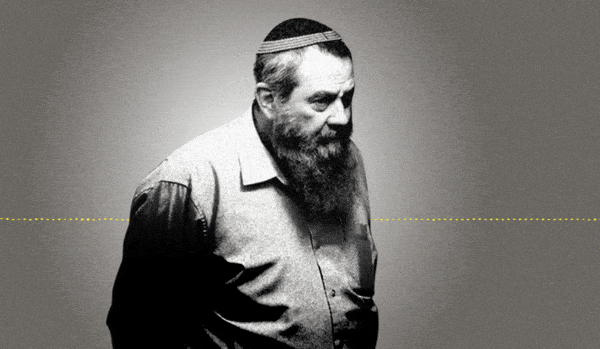 Jewish Law Above All: Recordings Reveal Far-right MK's Plan to Turn Israel Into Theocracy
Why I'm Turning My Back on My Jewish Identity
Down and Out: Why These New Immigrants Ended Up Leaving Israel
The Reality Behind 'The White Lotus' Sex Work Fantasy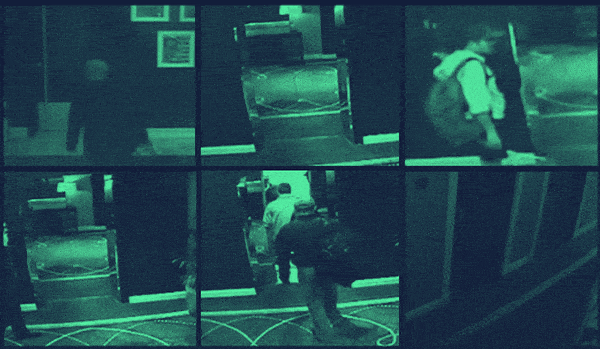 This 'Dystopian' Cyber Firm Could Have Saved Mossad Assassins From Exposure
Comeback Kid: How Netanyahu Took Back Power After 18 Months in Exile