Israeli Military vs. NSO: The Battle for Talent Is Getting Dark
Army intelligence units attract brilliant young people who get tempting offers from the private sector even during their service. To keep them in the system, the defense establishment needs creative solutions
Israeli soldiers train at the IDF's official 'cyber school'. They will go on to serve in units like Unit 8200 or Unit 81
Credit: IDF
Under the radar, away from the glittering aura of Israeli high-tech, there's another kind of technology company in Israel. It operates in secrecy and has no public relations or even an office with a logo. It's impossible to know what really happens inside and only those on a need-to-know basis are allowed in.
These are a handful of companies set up at the Defense Ministry's encouragement and they provide a solution to one of the Israel Defense Forces' biggest problems in recent years – the loss of the technology geniuses to private cyber companies, which offer huge salaries and luxurious benefits. These companies exist because the IDF can't pay intelligence officers more than it does infantry officers. Who owns them isn't clear, but their employees aren't soldiers. Consequently, they may solve the army's problem, even if the solution they provide is imperfect.
Intense service
Outside observers might view the brainiacs in the IDF's technological units as technocrats or geeks who go home at dawn and return in the afternoon with neatly pressed uniforms. But this view is frequently wrong.
According to a former senior officer in Unit 8200, Israel's leading intel unit, these soldiers, even though they aren't endangering their lives, have an intense and sometimes tense army service. During last month's fighting in the Gaza Strip, for instance, a reservist in 8200 was reportedly hospitalized after going 80 hours without sleep.
"You'll see them in Cinema City eating hamburgers and think they're just jobniks," the former officer said, using a derogatory term for noncombat soldiers and referencing the shopping center located near one the offices reportedly used by these units. "But they work hard, especially during operations.
"They also carry an emotional and psychological burden – the success or failure of their activities in front of a computer can sometimes affect human lives," he added. "Not everyone is able to deal with this."
Within the IDF, he said, these soldiers are highly esteemed.
"They work in secret, but like everyone, they have a need for recognition. They receive it not just in the form of awards and certificates of merit, but also in meetings with high-level officers. A few soldiers are picked to present their work to the chief of staff and the defense minister, and that does something for their feelings of being recognized."
Technological intelligence unit alumni played a prominent role both in creating Israel's high-tech industry and in its expansion over the years. Check Point, one of the first cyber companies founded by veterans of 8200, is perhaps the most famous of them, but dozens of other major such companies were founded by former members of these units.
Soldiers reach the technological intelligence units through a rigorous screening process, and the high demand for these units has given birth in recent years to a cottage industry of preparatory courses. Parents pay thousands of shekels for these courses in the hopes that their daughter or son will be accepted into such a unit and thus embark on a lucrative tech career.
As demand has grown, so has supply in the form of the number of soldiers serving in these units. "The IDF's involvement in cyber has expanded over the last decade," explained Nadav Arbel of CyberHat, a company that has managed projects commissioned by the army and police. "The growth is in both the number of units and the number of people in them.
"This is a field with subspecialties," he continued. "Once, cyber was a general term. Today, there are subspecialties and expertise of various kinds. There are dozens of such niches within the IDF, and they correspond to niches in the civilian market."
The technological intelligence units can be divided into three categories. The broadest consists of the thousands of people who serve primarily in 8200, which began as a wiretapping unit. Over the years, its technological capabilities have improved and expanded into encryption and information security.
The second is Unit 81, which is smaller and focuses on developing technology. It provides specific technological services to the IDF's special forces and to units engaged in operations. The army also has a defensive cyber unit that's involved in a wide range of activities.
The third and smallest consists of a few dozen soldiers who are deemed to have the most outstanding technological abilities. Called "researchers," they are brilliant hackers whose job is to identify weaknesses in computer and cellphone operating systems so the IDF can break into them. Some of them are graduates of the intelligence corps' offensive cyber course, which is considered one of the corps' most prestigious courses.
The importance of these genius "researchers" stems from the fact that today, much of the information is sent in encrypted form. If in the past the IDF would obtain information by wiretapping the enemy's phones, these days messages involve encryption. Therefore, the highest quality intelligence is obtained through offensive cyber operations, by hacking computers and mobile phones.
"These are people who from childhood have been spending long hours in front of a computer; they're like the Lionel Messi and Cristiano Ronaldo of the computer world," says an industry source. "This is a small group of people with exceptional abilities. They make an important contribution to the army's intelligence operations."
What happened to T.?
Like in any army unit or workplace, these military intelligence units have their share of tensions, competition and jealousy. Last week, Israeli media reported that there were cases of suicides among army soldiers with sensitive positions. Regardless of these extreme cases, the work is fraught with pressure, not only because of the secret and sensitive nature of the work, but also because they know that head-hunters from the tech world are also after them.
"These tech units have become a showcase," says a former officer in one such unit. "I wanted to be the best soldier doing the best I could, striving for excellence. But a soldier who knows there's someone on the outside looking at them then that also has an impact. They may also want to maintain good relations with people serving alongside them or with their commanders, with a view to forming a start-up company with one of them down the line. The business world is on their mind, it's something you don't find in other military units."
T., an intelligence officer who was found dead in his cell and whose story has been rocking the country in recent weeks, was one of those dozens of the intelligence directorate's exceptional soldiers. He got into computers as a child and was employed by a large high-tech company while still in high school. Like others, he already had an undergraduate degree before being drafted into the army. T. posted on online forums about hacking operating systems in order to detect vulnerabilities. One time he even threatened to attack a scam website. As far as is known, he never carried out his threat. Posting in such forums or sites - like GitHub - is common among tech brainiacs, and often, that is the way the army finds them.
T., according to a statement released by the army, was accused of harming state security. The IDF confirmed that he had not been in contact with a foreign agent, yet in his case, as far as the IDF was concerned, he had harmed state security, an act which justified a sentence of at least ten years in prison. According to various media reports, T.'s motive was personal, stemming from a desire to prove himself in the unit he served in. These are reports based on the army's version. The version of his family, which sent a furious letter to the IDF's top brass last week, has not been heard yet.
S., who works for a technology company and met several brilliant soldiers serving in cyber units, says that the psychological element is key to understanding this story. "It doesn't matter if this genius boasted online about some classified material in some forum or if he was trying to take initiative and upgrade some systems. The common feature in these cases is the need for recognition."
Other reports noted that T. had a childish personality. According to several people we talked to who deal with recruiting people for tech companies, an immature character is not uncommon.
"These guys sit in front of a computer from a very young age," says a source. "They are loners, creative and non-conformist. Some of them have an infantile personality. They're dazzled by the money and by the admiration they get, and the army is lenient with them. The question is whether due to their skills, the army makes compromises and turns a blind eye to some of the personal issues they may have."
According to N., a former senior member of one of these tech units, adds: "The army may be excited at drafting someone like T. who may provide short-term solutions, without really thinking about what recruiting someone like that could mean two or three years down the line."
"This was a regrettable incident, but I don't think it was related to the intake process," says Eyal Efrati, a former head of the army's behavioral sciences department. "There is no pressure at the intake stage, since these units are at the top of the food chain. There is no lack of candidates and it's possible to recruit people with characteristics that are congruent with the job."
Young and rich
The salary of someone coming from these units into the private market may start at 30,000 shekels a month, with especially talented people getting twice that. "Salaries range from 30,000 to 60,000 shekels a month, depending on the uniqueness of a person's knowledge," says Orna Dreman, the CEO of Picaro, a recruiting company for high-tech companies.
"Serving in a tech division of military intelligence is the best shortcut there is to the business sector. You can be 21 and earn a salary your parents can only dream of."
Officers with several years' service under their belt usually enjoy massive benefits. They can wear civvies on base, have many leaves, and enjoy full financing of their academic studies for more than one degree, occasionally overseas, as well as long vacations.
Nevertheless, the IDF cannot compete with wages offered by the private sector. The solution of external companies, as described above, is a partial one. It leads to a situation in which entire teams in unit 8200 later move on to join start-ups or companies established by their commanders. Often it involves a friend bringing a friend. These units have associated non-profit groups through which they maintain connections and find out about available jobs.
In the past, the army used to emphasize to potential recruits the promising future in high-tech. This was the case in 2010, with publications by military intelligence intended to encourage recruitment touting a guaranteed career in high-tech. A study conducted by Limor Pomeranz and Almog Zilberger in 2015 in the framework of the army's behavioral sciences department, and published four years later, looked at incentives to serve and remain in military intelligence. The study looked at administrative staff, at soldiers in ordinary intel jobs and at soldiers in technological units: 66% of the latter mentioned salaries and other rewards as a negative incentive for remaining in the army, in comparison to 58% of the soldiers in regular intel units and 42% among soldiers in administrative positions.
"The army not only fosters pride and prestige. It's a mechanism for bypassing the need to pay a higher salary," says Yagil Levy, the leading researcher of Israeli army-society relations. "The IDF promises future returns at the expense of insufficient ones in the present. It's not surprising that the sense of contribution and mission of people in these units is lower than in other units, as shown by the behavioral science department's study, and that individual motives such as interest and wages play a more important role in the tech units. Under these circumstances I'd expect great competition over resources, authority, freedom of action, and mainly, over recognition," says the Open University researcher.
The industry views such phenomena as routine. "We have two teams in our company who worked together in the army and came here as an almost complete team. One officer brought along five of his soldiers," says Arbel. He says that it's not only the salary that attracts officers to civilian life. "Salaries are 2-3 times higher, but for this generation, a balance between home and work is also important," explains Arbel. "I can hire someone and tell them they don't have to come in on Mondays and Thursdays, and that could be more important for them than the money. As far as I'm concerned, they can come to work with their dog. In the army, you don't have those options. It may sound ridiculous, but we've found that sometimes these options are the clincher."
Dark cyber forces
Despite the promise of high pay and good working conditions in mainstream defensive cyber companies, there has emerged a new darker class of cyber companies in recent years. Perhaps the most famous and controversial is NSO Group, which is part of a number of hackers-for-hire firms specializing in breaking into mobile phones. NSO has been implicated in a number of cases in which governments used their Pegasus phone-hacking technology to track regime critics and human rights activists. NSO for its part says it only develops the tech and cannot be held accountable for what their government and state clients do with it.
Another new concern is spillover of knowhow. Graduates of these firms work for Israelis companies but these firms have clients abroad and some are worried that skills and knowledge developed in the army may thus indirectly fall into the wrong hands. In other cases, foreign countries proactively try to court these graduates, offering better terms than even the richest Israeli company can.
For example, before the normalization accords were signed between Israel and the UAE, an Emeriti cyber firm called Dark Matter tried to enlist Israeli talent. The offensive cyber market may have dubious reputation, but the salaries being offered are hard to turn down: If the run-of-the-mill genius gets 60,000 shekels a month in Israel, an offensive cyber genius working abroad will get the same sum but in dollars.
The reason they are worth so much is that the field of cyber is built on finding exploits and vulnerabilities. They can help clients pre-empt attacks by finding the weak spots in mobile phone systems before the damage is done. Finding exploits is a common pastime for young ethical hackers and those who end up being employed full time by the companies they helped get generously compensated.
"This is an industry that is almost completely underground," says an industry source. "There are very few people who are capable of actually finding new exploits and vulnerabilities. Big firms invest heavily in finding these loopholes and blocking them before they are exploited. In recent years, I've seen more and more former army people head to offensive cyber firms. It is usually only for a few years, just enough time for them to make enough to set up their own company."
According to the former officer in one of these units, "when I finished my services, I got an offer to join an offensive cyber company, but I decided it wasn't for me - I didn't want to get dirty. Today it's a different story, everyone does it. NSO is always in the headlines and even senior commanders dabble in cyber with no qualms. These companies are now bigger and no longer have just cyber experts but also logistics and legal departments," they say, explaining how such roles helped normalize working in the darker side of this field.
"I have a friend who got offered a spot at NSO and didn't take it. They explained that for them there was no difference between working for Israel's military contractor Rafael that makes missiles or working for Nike that makes clothing in sweatshops and working for NSO which faces tons of public criticism. They decided against NSO despite it all, but only because they didn't want that name on their resume so as not to scare off future employers."
Click the alert icon to follow topics:
SUBSCRIBERS JOIN THE CONVERSATION FASTER
Automatic approval of subscriber comments.

NOW: 40% OFF
ICYMI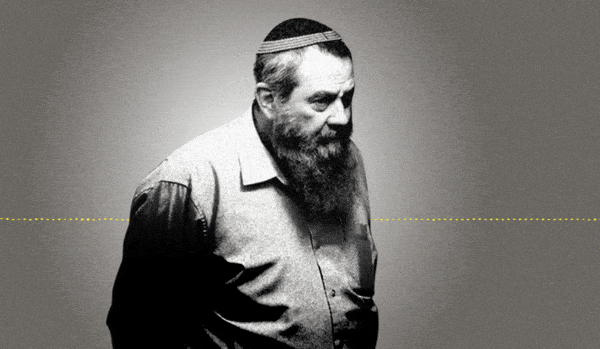 Jewish Law Above All: Recordings Reveal Far-right MK's Plan to Turn Israel Into Theocracy
Why I'm Turning My Back on My Jewish Identity
Down and Out: Why These New Immigrants Ended Up Leaving Israel
The Reality Behind 'The White Lotus' Sex Work Fantasy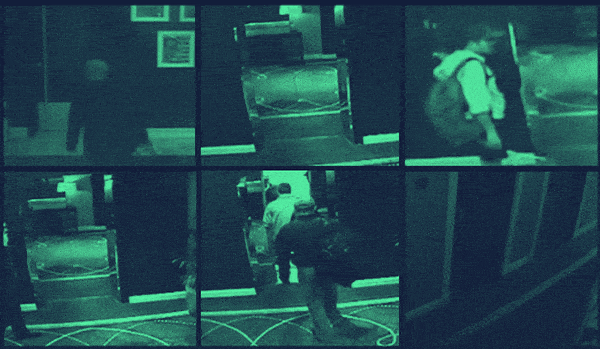 This 'Dystopian' Cyber Firm Could Have Saved Mossad Assassins From Exposure
Comeback Kid: How Netanyahu Took Back Power After 18 Months in Exile