From Cyprus Back Home, Israeli Team Swims Toward a New Guinness Record
A year after surrendering to the forces of nature, six Israelis are returning to Cyprus in a renewed attempt to swim all the way home in record style.
"At home, my wife asks 'What are you doing here? Go back to the sea."
Credit: Olam Hamaim
There are stories that demonstrate why insanity is not necessarily temporary. Last year, six Israelis went to Cyprus just to swim all the way back to Israel - and break the Guinness world record for the longest open water group relay swim. On the third day of the attempt, they ran into a furious storm at sea. After fighting terrifying waves and jellyfish stings, they decided to cut the swim short after three days and about 180 kilometers of swimming - well short of the record of 366 kilometers set a year-and-a-half ago by an American team of six swimmers.
Only three days after returning to Israel last October, the group met in Rosh Ha'ayin and decided to try again this year. The goal they set themselves was to swim almost 400 kilometers over six days.
Next Sunday afternoon, Udi Arel, Ori Sela, Doron Amosi, Ben Anosh, Luke Shetbon and Oded Rahav will set off from the beach at Paphos for their rematch with the forces of nature and their second attempt at a Guinness world record.
Two weeks after agreeing to try again, the group once again started training. "Last year it was a bit Israeli," admits Ori Sela, a swimming coach and the owner of Ori Sela's Water World. "This time we are much wiser and better prepared."
One advantage of having already failed once is that the experience taught them quite a few lessons and the new plan includes a number of improvements.
'We've learned a lot'
"Then, we only trained a month in advance," says Sela. "Today, we have been in the water for months, in every type of weather. The first time we were doing it for the experience and the challenge, but this time, even though some of the guys don't want to say it, we want and intend to be listed in the Guinness Book of World Records. We need to go through a lot of hardship to get there, but they approved our route and conditions. We are all looking at this goal but are afraid to bring it up. The first time was a sort of facade, but we've already failed. Personally, stopping last year was very hard, a very strong memory. My wife told me 'you must succeed, but maybe don't talk about it before the swim, maybe you should be quiet this time?'"
The plan is to swim from Paphos to the coast at Rishon Letzion and from there to Herzliya. Last year's route - from Cyprus to Rosh Hanikra and then a planned swim all the way down the Israeli coast - was changed because of the currents at this time of year. This time, every swimmer will be equipped with a chip that will allow the boat's crew to know how far they are from the yacht, and to reduce the possibility of hitting the swimmer - one of the most dangerous possibilities in the dark.
"We learned a lot from last year, but the big fear is from where we weren't, the fourth day," admits Sela. "We felt the muscles, but we didn't reach the real hard [part], the 'wall,' After two days of effort without uninterrupted sleep, you are quite finished. After three days you are already shivering, and on the fourth day the whole mess is supposed to start. This will be the serious coping, when your entire body is exhausted and in pain, you have already swum dozens of kilometers, haven't slept, you are in the middle of the sea and don't see the shore in any direction. The fifth day will be even harder, since some of us will be really at the end of our ability to function. At some stage, we will see Israel, but it does not get any closer," said Sela.
"I assume that on the fifth day there will be someone who won't be able to continue. It is hard to explain the effort that we are going to deal with, but we read a lot, we have studied the sea, we saw what happens to open water swimmers around the world and only now we really understand the enormity of the matter," said Sela. "We have turned into soldiers who do stretching and protect our bodies."
They will swim in a fixed order, just like last year: Arel, 66 years old - the tribal chief who came up with the idea for the swim, and the oldest - will go first. Sela, 41, and the youngest of the bunch, will be the closer. The group has quite a track record when it comes to challenge sports, having competed in Iron Man triathlons, the ultra-marathon and long distance swimming in open waters. The attempt to break the Guinness record in the Mediterranean will be carried out by relay, with each swimmer going four to five kilometers at a time. The group must keep the same order of swimmers throughout the entire distance. International rules require that swimmers cannot touch the yacht or use special suits to protect them from the cold and the jellyfish. Each swimmer is scheduled to swim four to five hours a day for six days.
Support team
The support team includes a chef, two skippers for the boat accompanying the swim, and a photographer - who is needed to prove there really are people crazy enough to do such things of their own free will. The team has its own WhatsApp group, which is lively and used to tweak each other: "You go to the bathroom for a second and there are 30 new messages, it's all important," says Sela. He has lost four kilograms after three months without chicken, meat and dairy products; so as to get his body used to needing less food and not requiring it when it will be difficult to digest at sea.
"For the past two weeks, we have been like people who had their heads opened and their intelligence removed, so there will be no worries," Sela jokes. "We don't care about anything except for the swim. Even those who don't like the achievements and the medals, this recognition - of something you trained for, failed at and have looked forward to for a full year - it is a huge sacrifice. For me it is an experience. I was always a long-distance athlete, and suddenly there are another few crazies like me. Everyone has a life, family and business to run, but nonetheless they get up in the morning, swim 60 kilometers a week and combine other workouts."
One of the problems they ran into last year was salt inflation. After two days of continuous contact between the lips and salt water, none of the swimmers was able to consume anything with the cursed mineral. "Even dates and chocolate had a salty taste, says Sela shaking. "Some of us had burning sores in the mouth and we weren't able to eat because of the pain. You must find a way to stuff food when you expend enormous amounts of energy, and this time we have equipped [ourselves] with gels without salt exactly for such situations."
The team has prepared for a whole range of scenarios and has put together everything they should need: Maps of the currents, cameras, advanced treatments against various types of jellyfish and a paramedic who joined the cadre - and these are just a small number of the additions. But in this fascinating struggle against nature Sela knows there are quite a number of variables not under their control. "We will not go out in a storm, but we could very well run into very bad weather. We practiced in extreme situations in which surfers are also concerned about entering the water, but in a stormy sea you move 60 meters from the yacht, alone with a small blinker and it is scary. As the days pass you get tired, you're cold, you see more things and put yourself into movies, everything grows stronger. I assume that no one will stop by themselves. If and when we do stop, it will be because someone is afraid for a friend."
For a good cause too
Last year, the swim was dedicated to raising money for swimming lessons for deprived youths. This year they have joined up the Zalul (Clear) nonprofit organization, an environmental group dedicated to protecting the seas and rivers of Israel. "Beyond the record, we want to cause people to love the sea and enjoy challenges. The [plastic] bags, the pollution and the smell bother us at crazy levels and this is the message we must pass on."
Sunday morning, Sela and his five colleagues took off for Cyprus. They are due to be back in six days by sea - with a new world record and quite a few questions about their sanity. "I already want to be on the yacht," he says. "At home, my wife asks 'What are you doing here? Go back to the sea. I know you will not calm down until it happens.' There is this matter in your mind, of what will be if we don't succeed another time, and we are afraid to talk about it. It is amazing how in life you build yourself from failures and this arouses a lot of thoughts for you," he said.
"We are very strong and trained wonderfully. Let's get to Thursday, and then Friday will be easy for us since we will already be in Israel and a lot of swimmers will accompany us for the last kilometers. There is this adrenaline, as if you enter the hall of victory and continue even if you're on fumes. I want to be there, to feel, to experience. I want for it to hurt, I want to fill up with all my and the crazy group's experiences, and to breathe as much air as possible from this powerful situation," said Sela.
Click the alert icon to follow topics:
SUBSCRIBERS JOIN THE CONVERSATION FASTER
Automatic approval of subscriber comments.

NOW: 40% OFF
ICYMI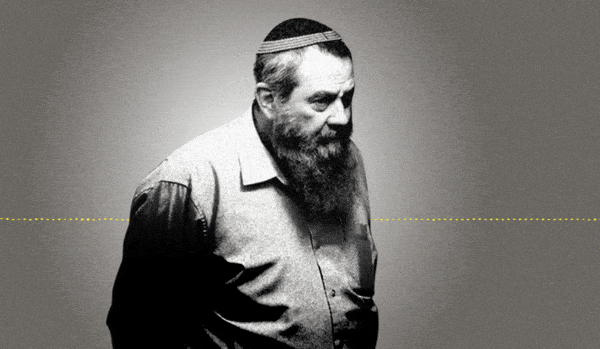 Jewish Law Above All: Recordings Reveal Far-right MK's Plan to Turn Israel Into Theocracy
Why I'm Turning My Back on My Jewish Identity
Down and Out: Why These New Immigrants Ended Up Leaving Israel
The Reality Behind 'The White Lotus' Sex Work Fantasy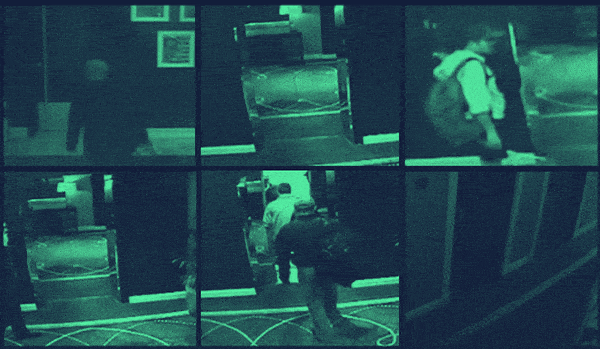 This 'Dystopian' Cyber Firm Could Have Saved Mossad Assassins From Exposure
Comeback Kid: How Netanyahu Took Back Power After 18 Months in Exile