Bad Sports: Tuning in to Racism on the Radio
'You hate Israel' and 'You're racist garbage' are just a couple of the taunts that made for interesting listening.
On 102 FM's "The Israel Sports Program," this is how the conversation ended:
MK Ahmed Tibi: "You are shameless, racist, inferior ..."
Former soccer star turned controversial commentator Eyal Berkovic: "You are an Israel-hater who sits in the Knesset."
Tibi: "You're racist garbage. … You're not even worth my shoe."
Berkovic: "There's nothing else to do, people like you should be expelled from here. … You can piss off."
Tibi: "You're an inferior person, garbage …"
And this is how the "Sport" program on 103 FM went:
Radio presenter Moshe Primo, in an interview with the security officer in charge of Bnei Sakhnin's Doha Stadium about travel arrangements for Beitar Jerusalem fans: "Does it look right to you that an Arab bus driver transports 40 Beitar fans?"
Soccer pundit Ron Koffman: "What's this about? What do you want – a driver who's also a Beitar fan?"
Primo: "A Jewish driver."
Koffman: "Are you crazy? This is Israel."
Sakhnin midfielder Mohammad Zbedat: "Why, aren't there any Arab drivers in Israel?"
Primo: "That's not what I'm saying. … Because of the friction between Bnei Sakhnin and Beitar Jerusalem, when an Arab driver takes them it causes a problem."
I could write a few things about this, but I'd rather go on listening, so I turned the tuner back to 102 FM.
Berkovic: "I can't stand it that in the stands they're flying Palestinian flags and flags of other Arab countries. … Either we're playing in Israel or in Palestine."
Tibi: "It's good that you said 'Palestinian flag' and not 'PLO flag.' It's allowed in Israel. … There's a Palestinian flag in my house."
Berkovic: "We all know how much you love the State of Israel. … Your real face has been revealed for a long time, that's okay … but nobody should be surprised by the Beitar fans' behavior."
Tibi: "What do you think of their chanting 'Death to the Arabs'?"
Berkovic: "If you're allowed Palestinian flags, then they're allowed to do whatever they want."
Tibi: "You are shameless."
Berkvic: "Why are you allowed to but they aren't? This is a democratic country."
Tibi: "You are shameless, racist, inferior…"
'This is Israel!'
And meanwhile, back on 103 FM:
Primo asks Zbedat: "Did the Sakhnin fans chant 'Kahane is dead'? Did they fly the Palestinian flag?"
Zbidat: "It's okay, it's the flag of Palestine."
Primo: "What do you mean it's allowed? We're in Israel … this is Israel!"
Former national team coach Shlomo Scharf: "The PLO flag shouldn't be on a soccer field."
Primo: "What are we, Palestine? Playing in Gaza?"
Scharf: "Can you fly PLO flags at soccer stadiums?"
Primo: "I think it's against the law. … It's an enemy flag. … It irritates the Beitar fans when you show Jews the Palestinian flag and shout 'Kahane is dead.'"
Former star player Rifaat ("Jimmy") Turk takes the microphone: "Racism is spilling out of Primo's every orifice."
Primo: "Your opinions are hypocritical. You and I cannot broadcast on the same wavelength."
Turk: "You're a little racist."
Scharf: "Don't say 'racist,' say you don't agree with his opinions."
Primo: "What, you were hurt?"
Turk: "So they flew a flag. … The country has collapsed?"
Scharf: "We don't need flags of Palestine or Iran, just flags of Israel."
Primo: "It's just done to irritate Beitar fans."
Koffman: "Soccer should be apolitical – it's sports."
A few comments:
What is fascinating about listening to these items is mainly the simple, direct, almost primitive connection made between sports and politics: The speed with which the flames ignite, the hatred that is simply, and therefore violently, expressed, the a priori stances that fit the circumstances, and the mumblings that confirm just how unstable these positions are.
Koffman, who reminded us how valuable he can be when he's not sticking to his angry public image, said at the end that soccer should be "apolitical – it's sports." Of course, this claim has no basis in reality (the best proof of that was the radio show itself). Soccer, just like any other sport, is part of the reality in which political, national, social and economic struggles are held. Thousands of people pack into the stadium: Some of them are discriminated against because of race, some because of their nationality, some of them can't makes ends meet, some are as rich as they want to be, some volunteer for NGOs that help the weak, some represent criminals in court, some are angry with the establishment, and some are part of the establishment.
The expectation that such stadiums will be sterile, protected from the outside world by organizations and an establishment that strives to rule by offering "bread and circuses," is not realistic. In the United States, where the current religion (capitalism) is all about "bread and circuses," it may be possible, but in tense and dangerous areas like ours, soccer is another way of expressing the subliminal urges inside people. To ask sports to be free of politics is like asking someone to be free of his memories, images and innermost thoughts.
Good intentions
When Primo suggests that a Jewish driver transport Beitar fans, he's trying to prevent friction that could lead to violence. Primo never thought that preventing this friction has nothing to do with the fact that one certain type of citizen cannot drive another type - a declaration based on discrimination. Primo doesn't recognize the discrimination. He doesn't suspect that beneath all these things are deeper causes.
He should be credited for his good intentions, and he is not a knee-jerk racist because there are many others like him in Israel – people who mean well but don't always express it correctly.
Shlomo Scharf is also one of those – unaware of how his own rhetoric is rife with stereotypes. For example, when he says, "PLO flags shouldn't be in soccer stadiums," he used the term "PLO flag" even though from the Sakhnin fans' point of view, it's the Palestinian flag. In that way he is saying, between the lines, that Palestine is still a terror organization. Later he says, "We don't need flags of Palestine or Iran, just flags of Israel." When he makes a link between Palestine and Iran, he is revealing his association: the Palestinians are like the Iranians – an existential threat to Israel.
The eruption between Tibi and Berkovic showed just how similar they are. They both fly off the handle quickly and don't let anyone else get a word in. Occasionally, when people like this look at a mirror that was not custom designed for them, they get scared. In order to keep this fear at bay, they shout and curse. We shouldn't get too worked up about them.
Click the alert icon to follow topics:
ICYMI
The Artist Who Survived Auschwitz Thought Israel Was 'Worse Than the Concentration Camp'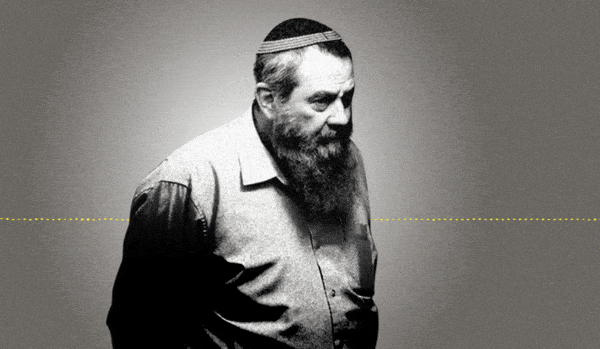 Jewish Law Above All: Recordings Reveal Far-right MK's Plan to Turn Israel Into Theocracy
Why I'm Turning My Back on My Jewish Identity
Down and Out: Why These New Immigrants Ended Up Leaving Israel
The Reality Behind 'The White Lotus' Sex Work Fantasy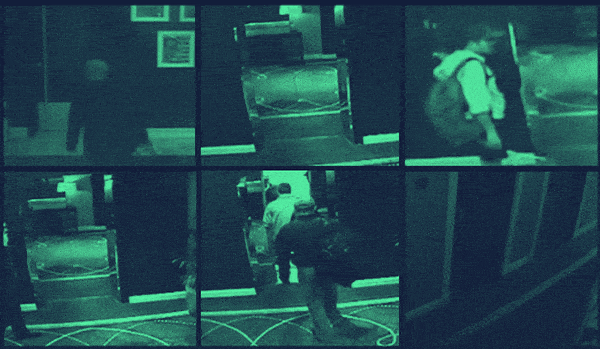 This 'Dystopian' Cyber Firm Could Have Saved Mossad Assassins From Exposure