Analysis |
Benjamin Netanyahu, the Undertaker of the Two-state Solution
The only leader of the Israeli right to accept the two-state solution only to do everything to prevent it from happening
During a press briefing in the East Room of the White House, Wednesday, Yasser Arafat sat stone faced as Israeli Prime Minister Benjamin Netanyahu whispered something in his ear
Credit: Harry Hamburg / NY Daily News via Getty Images
UPDATE: Netanyahu says will begin annexing West Bank if re-elected prime minister
Benjamin Netanyahu has the distinction of being both the only leader of Israel's right wing to accept the two-state solution and the man who has done more than anyone else in the last quarter-century to prevent a Palestinian state from becoming a reality.
Actually, Netanyahu's attempts to block a Palestinian state go back even further, to more than 40 years ago, before he began his diplomatic and political career. You can still watch it today on YouTube, in a 10-minute clip much beloved by Netanyahu's supporters. In June 1978, he took part in a panel for Boston TV station WGBH, which debated the question "Should the United States support 'self-determination' for Palestinians in a Middle East peace settlement?"
>> Haaretz poll: 42% of Israelis back West Bank annexation, including two-state supporters ■ Two states, one and other solutions to the Israeli-Palestinian conflict | Explained ■ Two-state solution: U.S. Jews won't budge. Will it cost them their relationship with Israel? ■ On a clear day in the West Bank, you can see the Israel you lost forever | WATCH
The 28-year-old Benjamin Nitay, as he was presented there, using the Aramaic family name he adopted for a few years in his 20s, had not yet mastered the art of capturing the camera's eye. But he had already betrayed his confidence in public speaking that would become one of his trademarks. And the arguments he made were strikingly similar to those he's still deploying in 2019.
Then, as now, Netanyahu's argument had three elements. First, Palestinian statehood was "a moderate dressed-up slogan" for its supporters' true intention: "not to build a state but to destroy a state."
Second, the Palestinians' grievances weren't the real issue or the reason for the conflict, but rather Arab states' refusal to accept Israel's existence. Third, it was fundamentally "unjust to demand the creation of a 22nd Arab state and a second Palestinian state at the expense of the only Jewish state."
Five years after that appearance as a hasbara — public relations — amateur in Boston's Faneuil Hall, Netanyahu would have the opportunity to employ these talking points on much wider stages. Between 1982 and 1992, he served in quick succession as the deputy chief of mission at Israel's embassy in Washington, ambassador to the United Nations and deputy foreign minister. In all these positions, his central role was to serve as Israel's spokesman to the international media. He would refine and vary his message, and worked hard to hone his television skills, but essentially it remained the same.
At the Madrid peace conference in October 1991, he led the media team of Israel's delegations, facing for the first time a Palestinian delegation on equal footing. Prime Minister Yitzhak Shamir had been dragged to Madrid by the Americans against his will. Netanyahu reflected Israel's position by mocking the conference's entire premise, saying at a press conference that he had been "going around looking for Arab representatives who will shake my hand."
He brandished the Palestinian National Covenant, highlighting its call for the elimination of Israel, and likened the demand for a Palestinian state to "someone saying I want to make peace with you but only after we amputate your hands, legs and rip out your ear. But I certainly want to make peace with you."
In April 1993, after more than a decade of fighting the Palestinian state on the airwaves, he published "A Place Among the Nations" his 467-page hasbara handbook. In it, Netanyahu lays down the basic rule that "the durability of the twin fanaticisms of Pan-Arab nationalism and Islamic fundamentalism — their militarism, xenophobia, irredentism, and irreducible hatred of the existing order — is the true core of conflict in the Middle East." The conclusion was that any resolution of the sideshow with the Palestinians would have to wait until those twin issues of Arab nationalism and Islamic fundamentalism were dealt with — a task that Netanyahu predicts in the book won't be completed "in our generation and perhaps the next."
But just as the tome was arriving in bookstores, Israeli and Palestinian negotiators were putting the finishing touches — in a villa deep in a Norwegian forest — to what would become the first Oslo accord. Yitzhak Rabin and Shimon Peres had reversed decades of policy and for the first time Israel had adopted a Palestinians-first strategy, seeking to end the conflict with them, as a key to peace with the wider Arab world.
"This is a mortal threat to Israel," Netanyahu fumed in a New York Times op-ed. Rabin and Peres weren't talking about a Palestinian state, just recognition of the Palestine Liberation Organization and an autonomous Palestinian Authority in parts of the West Bank and Gaza Strip. (Rabin, until his assassination in November 1995, insisted that he supported "an entity which is less than a state.") But Netanyahu knew exactly where the process was going. "A PLO state on the West Bank will strip the Jewish state of the defensive wall of the Judean and Samarian mountains," he warned. It would be just the first stage in a "phased plan" to ultimately destroy the Jewish state.
Bibi's outer limit
But for the next 25 years, Oslo didn't lead to a Palestinian state, and the non-state PA would end up serving Netanyahu perfectly as an outlet for limited self-rule. While still opposition leader, he begrudgingly announced that a future Likud government would respect the terms of Oslo. After being elected prime minister in 1996, it took eight months until he was dragged by the Clinton administration to complete the pullback from the Palestinian cities, with the Hebron Agreement. The next stage of Oslo, the further "redeployment" that had been promised to the Palestinians, would take another 20 months, but Netanyahu finally signed the Wye River Memorandum to pull back from another 13 percent of the West Bank. That was as far as he would ever go.
Three years later, during his short time-out from politics after losing the premiership in 1999, in a closed conversation with a group of settlers, Netanyahu defended his signing of the Wye River Memorandum. He had implemented "an interpretation of Oslo that would allow me to stop the gallop to the '67 lines." Essentially, that has remained Netanyahu's strategy ever since, using the Oslo status quo to prevent a Palestinian state.
In 2002, when the new prime minister, Likud's Ariel Sharon, began hinting that he would be prepared to accept a two-state solution, Netanyahu brought things to a head at a Likud Central Committee meeting. Challenging Sharon, he thundered "self-rule for the Palestinians — yes. A state — no. A Palestinian state means no Jewish state and a Jewish state means no Palestinian state."
Sharon tried to dismiss him without mentioning his name. "The Oslo agreements were accepted by someone else," he mocked. But Netanyahu won the vote in the central committee that night, with 59 percent of members voting against Sharon.
Netanyahu's public resistance to a Palestinian state was to last for seven more years, until he returned to office and another U.S. president pressured him.
When Netanyahu returned to the Prime Minister's Office in 2009, he feared Barack Obama. At first at least. Obama refused to listen to Netanyahu's lectures on the Iranian threat and instead demanded movement on the Palestinian front. During Obama's first term, Netanyahu became the only Israeli prime minister to agree to a freeze on settlement building, and in June 2009, at Bar-Ilan University, he became the first leader on the Israeli right to publicly accept the two-state solution. However, the fine print of the Bar-Ilan speech shows that Netanyahu's concession was merely rhetorical.
"We will be ready in a future peace agreement to reach a solution where a demilitarized Palestinian state exists alongside the Jewish state." It sounded radical, but demilitarization wasn't the only precondition. Netanyahu agreed to stop building new settlements, but refused to speak of the removal of the existing ones. Neither did he give any details on the borders of the Palestinian state. And he demanded that the "Palestinians must clearly and unambiguously recognize Israel as the state of the Jewish people."
In May 2011, in a speech before a joint session of Congress, Netanyahu went the furthest he ever did — in words — toward Palestinian statehood. "I am willing to make painful compromises," he said, adding that "I recognize that in a genuine peace we will be required to give up parts of the ancestral Jewish homeland."
A state only in name
But these were just words, once again he wouldn't go into specifics regarding the nature or size of the Palestinian state, save to say that Israel "will not return to the indefensible borders of 1967." The maximum he was ever prepared to commit himself to was a state in name, but in reality a series of semiautonomous and demilitarized enclaves, with Israel controlling its borders.
In 2013, Likud for the first time failed to publish a platform before the Knesset election. The official reason was that its record over the past four years was its platform. However, many people believed that since Netanyahu couldn't abandon in public his commitment to two states, and had no chance of getting it passed in Likud's institutions as party policy, an official platform was no longer viable. He probably wouldn't have wanted it in the platform, even if he had a chance of passing it. Likud hasn't published a platform since — its last one, from 2009, ruled out a Palestinian state.
Obama's influence on the global stage was weakening. He was reluctant to use his presidency and America's superpower status to pressure other leaders, and preferred to focus all his efforts on achieving a nuclear agreement with Iran. Lacking sufficient presidential backing, his secretary of state's incessant efforts to bring about an Israeli-Palestinian agreement were doomed to fail. In April 2014, negotiations broke down and have not been renewed since.
On the eve of the 2015 election, correctly sensing that the Palestinian issue was slipping further to the bottom of the international agenda, Netanyahu gave an interview to the right-wing weekly Makor Rishon. "If I'm elected there won't be a Palestinian state," he promised. "Anyone today who wants to establish a Palestinian state and retreat from territory is giving radical Islam a launching-pad to attack Israel."
The sharp tilt to the right (along with his racist "the Arabs are going to the polls in droves" remark on Election Day) helped Netanyahu energize his base and win a fourth term. It also earned the ire of Obama, who refused to congratulate Netanyahu on his victory and let it be known that his administration was reassessing its ties with the Israeli government.
In an NBC interview, Netanyahu backtracked, saying "I don't want a one-state solution, I want a sustainable, peaceful two-state solution." But he warned that "circumstances have to change," blaming Palestinian President Mahmoud Abbas for not recognizing Israel as the Jewish people's national home and saying that "every territory that is vacated today in the Middle East is taken up by Islamist forces."
Despite his anger, Obama never extracted a price for Netanyahu's prevarications. His presidency was in its final quarter and the Iran deal was too important to him. It wasn't worth provoking a crisis with Israel on the Palestinian issue, he reckoned.
The last time Netanyahu publicly affirmed his commitment to the two-state solution, Obama was still president. Ironically, this happened when Netanyahu appointed Avigdor Lieberman of all people as defense minister, on May 30, 2016. Perhaps to deflect some of the domestic and international criticism for the appointment, Netanyahu (and Lieberman as well) claimed for the last time that his government "would keep to the agreed objective of two states for two nations."
But that objective began receding almost from the moment Obama left the White House. In January 2017, Netanyahu was already telling Likud ministers that when he met the new president, Donald Trump, he would make it clear that "what I'm prepared to give the Palestinians isn't exactly a state with all the powers but a state-minus. And to this the Palestinians don't agree."
Later that year, in a long lecture at Chatham House in London, he mused about the entire notion of Palestinian statehood, once again without committing himself to it. "I think it's time that we reassess whether the model that we have of sovereignty and unfettered sovereignty is applicable everywhere around the earth, the globe," he said. Then he offered what has become his new favorite formulation – "The Palestinians ought to have all the powers to govern themselves, but none of the powers to threaten us." He repeated it again after another meeting with Trump last September, where he also said that "everyone defines the concept of a state differently."
But why use new arguments when the old ones are still potent? This month, in a question-and-answer session on Likud TV, an Israeli Druze asked Netanyahu how he could be still considered an equal citizen after the passing of the nation-state law. Netanyahu assured him that "there are still equal rights for everyone," but "the Arab citizens have 22 nation-states around us, they don't need another one."
And just like that, Netanyahu came full circle, using the exact argument he had deployed 40 years ago in the debate in Boston to deny the Palestinians the right to a state of their own. Only this time, he was expanding it to deny also Israel's non-Jewish citizens.
As the expected Trump "deal of the century" draws near, Netanyahu's rivals on the right have been warning that he will come under unbearable pressure to agree to a Palestinian state. He doesn't seem worried, and unlike his critics, he has a much better idea of what will be in the plan, thanks to his close coordination with the Trump team through his ambassador in Washington, Ron Dermer, and the U.S. ambassador in Israel, David Friedman.
In an interview with The Washington Examiner this month, Friedman wouldn't talk about a Palestinian state. Instead he said the administration would "like to see Palestinian autonomy improve significantly, as long as it doesn't come at the risk of Israeli security. Where you slice that can be debated." During his visit to Jerusalem a few days ago, Secretary of State Mike Pompeo was similarly vague, saying only that "we want the Palestinian people, whether they live in the West Bank or in Gaza or, frankly, Palestinians that live anywhere in the world ... we hope they have a brighter future as well."
Somehow, it doesn't seem as if Trump will be offering the Palestinians the kind of state they have in mind. Much likelier it will be the kind of quasi-state-minus that Netanyahu envisages, or as he promised reporters back in September, "there won't be [the kind of] Palestinian state which would be a disaster for Israel."
Click the alert icon to follow topics:
SUBSCRIBERS JOIN THE CONVERSATION FASTER
Automatic approval of subscriber comments.

NOW: 40% OFF
ICYMI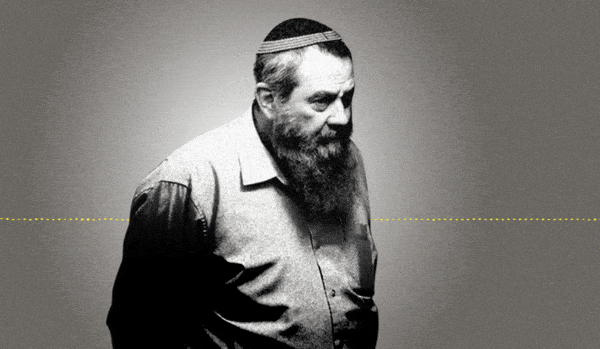 Jewish Law Above All: Recordings Reveal Far-right MK's Plan to Turn Israel Into Theocracy
Why I'm Turning My Back on My Jewish Identity
Down and Out: Why These New Immigrants Ended Up Leaving Israel
The Reality Behind 'The White Lotus' Sex Work Fantasy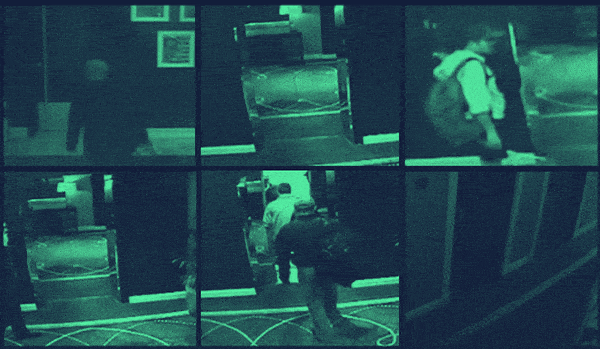 This 'Dystopian' Cyber Firm Could Have Saved Mossad Assassins From Exposure
Comeback Kid: How Netanyahu Took Back Power After 18 Months in Exile