'I Wanted to Go to Israel to Be With Jews. So I Snuck Aboard a Ship'
This week at the Tel Aviv airport: A Portuguese Jew's incredible journey to Israel
Chajuta As-Gad and Moshe Ben Hur.
Credit: Tomer Appelbaum
Chajuta As-Gad, 68, lives in Moshav Gan Ner; and Moshe Ben Hur, 85, lives in Merkaz Hever; flying to Zanzibar
Hello, can I ask what you'll be doing in Zanzibar?
Moshe: Taking a family "roots" trip.
Roots in Zanzibar?
Chajuta: Yes. My grandfather came from Africa, and even though I never knew him, something in me is always looking for Africa. I am even writing a book of poetry with the title "The Berliner from Africa."
Hang on, how did we get to Berlin?
Chajuta: I was born in Berlin. My mother was Jewish, but my father was of mixed ancestry. He suffered badly in World War II because he was black; the black color was dominant in his genes. I also have some of that color, even though I am only a granddaughter.
How did an African end up in Berlin back then?
Chajuta: There's a story – I have no way of knowing whether it's true, but it's what I imagine. It's known that at one time [African] tribal leaders sent their sons to European universities, so they would be able to communicate with the West. But those people are no longer alive, so it's impossible to ask them. In general, people from Germany are silent types. Even though, to my good fortune, I am absolutely not a silent type.
So how did you get to Israel?
Chajuta: I arrived with Aliyat Hanoar [Youth Immigration]. In fact, I went from Berlin directly to Kibbutz Nir David. But you should ask Moshe, too.
Moshe, did you grow up in this country?
Moshe: No. I'll tell you what happened. My father was from Portugal. We were a family of Marranos, so we couldn't reveal that we were Jews. I'm talking about 1934, but it wasn't until later that I was able to figure out the connections between everything. I was called Jose instead of Moshe, and my brother was called Joseph, and we went to a school where the teachers were nuns. There was a civil war at the time, and planes were always flying over the house. The houses were open then, not like today with a closed roof, so their dark shadows used to give me bad dreams. My father was in the war, but he had a brother and three sisters who fled to Morocco, which is quite close.
Just across the way.
Moshe: Yes. I remember Dad taking me to Gibraltar and saying, "Look, your aunts and uncle are on the other side." In the end, we also fled to Morocco, in a boat. We landed at El Jadida, where there was a Portuguese fort on the shore, and do you know who I met there?
I can't possibly guess.
Moshe: Orson Welles. No more and no less.
What??
Moshe: Orson Welles. He was shooting "Othello" there. I knew who he was, because I loved the movies. I painted him while he was being made up, because I liked to paint. In school I was in charge of all the posters.
Did you go to school in Morocco?
Moshe: I went to an Alliance network [Jewish] school there, and in 1948, when I was a teenager, I saw the Israeli flag in the newsreel that came on before the film, and people standing at attention in honor of the country. So I went to the school and asked the teacher, "What's that? Where is that?" You have to understand that we thought all along that Israel was a place that didn't really exist, that it was like paradise, until the teacher showed us where Israel was on the map. That was a real "wow."
So you came on a big wave of aliyah?
Moshe: Not exactly. I had connections with Senegalese who served in the French army in Morocco. I would invite them to Friday evening meals. One time they told me they were going to France on leave, so I snuck onto their ship. Why? Because I am an adventurer and I wanted to get to the Land of Israel. I absolutely had to. I wanted to go to Israel and be with Jews, and I boarded the ship without them knowing.
What happened when the Senegalese caught you?
Moshe: I managed okay. I slept on the deck and worked in the kitchen. Only it was hard, because they didn't drink water on the ship. They drank only pails of wine, and I don't drink or smoke, and I barely ate – only bread and hardboiled eggs the whole of September. Also because of the kashrut. To go to Israel and not be religious? Then what are you?
Where did you dock in France?
Moshe: The ship arrived in Marseille, and I disembarked. I asked people if there were Jews there besides me, and they sent me to some place where there were a great many Jewish immigrants from all over the world, and they asked me if I wanted to go to the Land of Israel. I said yes, so they put me on a ship called Negba, a Zim Lines ship, with a Star of David on it. They gave us food on the Negba, and now it was kosher food. We were on the ship for the whole of Rosh Hashanah, and got to Israel on Yom Kippur, in 1949.
To your "vine and fig tree"?
Moshe: Not exactly. We were taken to St. Luke's [Mandatory British military camp], which had been converted into Sha'ar Ha'aliya [immigrant absorption center], in Haifa. At first I was confused – I wanted Jews and I saw only Arabs around me. "Where are the Jews?" I asked, and they said, "Here." It turned out that they were olim from Iraq. They simply spoke Arabic, and I didn't know Arabic, so I thought they'd put me with them by mistake. From there I was sent to Pardes Hannah. I walked [49 kilometers] from Haifa to Pardes Hannah, in the rain. When I got there, I was given a quarter of a loaf of bread and some halvah. I slept in a tent and there was nothing on the bed except the steel [frame]. I wanted a blanket, they told me, "Go and take one"; I wanted a mattress, they told me, "Look for one." But I didn't crack. I said, "Moshe you take yourself in hand."
And there was only sand and more sand?
Moshe: I knew how to get along. I went to look for a job in Hadera. There was someone there who did electricity. His name was Hertz. I worked with him, but he didn't pay me. Instead, he took me to a warehouse where there were clothes that people had sent to Israel, and he told me, "Take whatever you want." I took shoes and a coat, and I found a dollar in the pocket, so I took the coat for the dollar, even though it was too big. By the way – and Chajuta doesn't believe me, but in Pardes Hannah, I met her mother.
You met Chajuta's mother? You're putting me on.
Moshe: No way! There was a water tap in Pardes Hannah where clothes were laundered, a kind of trough, and I would take all my clothes and go there. Chajuta's mother took them from me and washed them for me. I remember her well.
Chajuta: He decided that this woman was my mother. I don't think so. Even though she really was in Pardes Hannah at that time.
Moshe: From Pardes Hannah I was taken to the Ben Shemen Youth Village, where I went to school. In the end I got to Kibbutz Reshafim, did army service and got married and so on. When my parents finally arrived in Israel, I already had three children.
Quite a journey.
Moshe: I also worked in the Transportation Ministry and with Raful [Rafael Eitan, later chief of staff and a cabinet minister], and there are more stories. But now, Chajuta, tell them about the medal.
Chajuta, tell us about the medal.
Chajuta: I was an Israeli swimming champion, I represented Israel in competitions abroad, and I won a silver medal in the Maccabiah Games [in Israel]. Afterward I did choreography for modern ballet, I taught in a music studio and mounted big productions for kibbutzim.
When did you meet Moshe?
Chajuta: We've known each other 30-40 years, more or less.
Moshe: I was studying film and directed plays in kibbutzim, and she did the dances. We both ended up on Kibbutz Reshafim. We didn't get a penny for all the things we did, the kibbutz took everything. That's how it was. I spent 35 years on the kibbutz but didn't have an established permanent status and I don't have a pension. Everything I did doesn't count.
Chajuta: I taught 30 hours [a week] even though I only had to do 10, and did administrative work. When you find out in retrospect how the kibbutz behaved toward you, it's hard. And the main thing: I am the mother of four children and I have 12 grandchildren, but today, when I think about the children who grew up in the kibbutz children's houses… There were incidents, things bordering on the criminal. It weighs heavily on the heart. But sometimes, when you're involved in the system, you obey and don't ask questions. When you're without parents, you learn how to survive and cope. I didn't think I would leave, but the moment life on kibbutz ran its course for me, I didn't want to live there. I'm not satisfied with grumbling – if it's not good for me, I leave. I don't miss it for one second, which is shocking. You live for years in a place, contribute and do your thing – and nothing. Actually, I felt that the pressure was off me.
What pressure?
Chajuta: The social pressure.
Moshe: I also moved to a moshav [cooperative community].
But you don't live on the same moshav.
Chajuta: We live separately and spend a lot of time together. Each of us has his occupations and private world; we don't bother each other.
Sounds like you've cracked the system.
Chajuta: And we travel together. During Sukkot, for example, we were in Austria. But we also love Israel.
Moshe: Chajuta, we are the history of this whole country.
Click the alert icon to follow topics:
ICYMI
Ken Burns' Brilliant 'The U.S. and the Holocaust' Has Only One Problem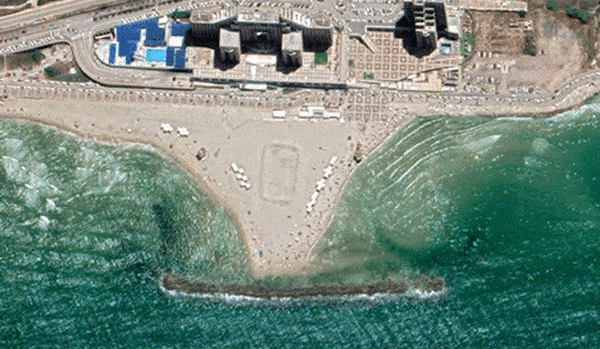 Facing Rapid Rise in Sea Levels, Israel Could Lose Large Parts of Its Coastline by 2050
As Israel Reins in Its Cyberarms Industry, an Ex-intel Officer Is Building a New Empire
How the Queen's Death Changes British Jewry's Most Distinctive Prayer
Chile Community Leaders 'Horrified' by Treatment of Israeli Envoy
Over 120 Countries, but Never Israel: Queen Elizabeth II's Unofficial Boycott