Splits, Unions and Primaries: Israel's Political Parties Preparing for Elections
Israel's revolving political door is expected to bring new players to the legislature with the reappearance of old faces
The Knesset, Jerusalem, last month.
Credit: Maya Alleruzzo/AP
Two months remain until the September 15 deadline for Israel's political parties to submit their election slates, but the parties are already hard at work in forming new alliances, breaking up old ones and leaking the names of prospective candidates, sometimes in all seriousness, sometimes as trial balloons.
The final slates that will be submitted by parties vying for seats in the 25th Knesset – some of which will be determined in primaries while in others by the party chairman – will comprise a mix of Knesset veterans, new faces, and returning ones. Many of the lawmakers sitting in the short-lived current Knesset will be exiting the scene without ever having enjoyed their 15 minutes of legislative fame.
Israel's Arab voters can decide it all. Do they want to? LISTEN to Election Overdose
Subscribe
The Likud's Constitution Committee on Monday approved the rules for party primaries, which will take place August 3 (subject to final approval by the party's central committee). The party's constitution normally bars incumbent lawmakers from running for spots representing particular regions, where the competition is considered less onerous. However, the committee decided that this time, lawmakers who have served for less than 18 months may do so.
The committee also awarded party leader Benjamin Netanyahu the right to name candidates for five spots in the slate, three of which are regarded as high enough on the list that the candidates stand a good chance of entering the Knesset. Among those places, two are expected to be given to renegade Yamina lawmakerss Amichai Chikli and Idit Silman. Prominent voices in Likud are also calling for putting Gal Hirsch on the list.
The primaries are expected to bring changes to the Likud list. Lawmaker Yuval Steinitz announced last week that he would not run while former MK Danny Danon said he would. Several other former Likud members, like Osnat Mark, Uzi Dayan, Ariel Kallner and Moshe Feiglin, have said they will vie for spots on the Likud list. In addition, some new names have claimed they will compete for a spot, among them Prof. Avi Simhon, who was Netanyahu's economic adviser while he was prime minister; Boaz Bismuth; Gilad Sharon; Gen. (res.) Eliezer "Chayni" Marom; and former judge Eti Craif.
Yesh Atid says that it is not currently preparing its slate, but when it does, the party is not expected to make big changes. Yesh Atid officials say that they are instead focusing on the field - working with section heads after 4,000 new functionaries and volunteers enlisted. Under its new constitution, the party's slate will be selected by a committee headed by Atal Hoven, the party's director general.
Party sources say there have been discussions with several prospective candidates about joining the list. Under the party constitution, only people who have been members for more than three years can be named to the slate, but Prime Minister Yair Lapid, Yesh Atid's chairman, has the right to exempt candidates of his choosing. Among the names floating around are former army Chief of Staff Gadi Eisenkot and former lawmaker Gadeer Mreeh, but at this stage nothing more than feelers have gone out to them.
The Shas party has yet to decide on its list - which party officials say won't be finalized for another month and a half. The list, which will be determined by party Chairman Arye Dery in consultation with Shas' Council of Torah Sages, isn't expected to undergo major changes.
When the list is complete, it will go for final approval to Rabbi Shalom Cohen, the council's president. In any event, Shas's list isn't of great importance, as Dery controls the party and his decisions aren't subject to debate.
Kahol Lavan and New Hope have already agreed to a division of places on a joint list that will be submitted by the two parties. The two party leaders – Kahol Lavan's Benny Gantz and New Hope's Gideon Sa'ar – retain the right to determine who represents each of their factions on the combined slate.
Of the first 20 places on the joint slate, Kahol Lavan will get 1, 3, 4, 6, 8, 9, 11, 12, 14, 15, 17 and 19 and New Hope 2, 5, 7, 10, 13, 16, 18 and 20. Gantz and Sa'ar have agreed, at this stage, to reserve the third place for Eisenkot, as well as the ninth and 16th, in the event he joins them.
Yamina is already at work on its list, which will be decided by its chairwoman, Ayelet Shaked. The party, however, is in a state of flux, making it unclear who will remain in it. Lawmaker Matan Kahana, who is considered close to former Yamina leader Naftali Bennett, is exploring several options for this political future, while lawmaker Nir Orbach hopes to join Likud - although it's not clear at this point what the party has offered him.
Meanwhile, Yamina is in negotiations with Derech Eretz leader Yoaz Hendel and Zvi Hauser, who won't remain with New Hope now that it has teamed up with Kahol Lavan.
The Labor party will hold elections for party leader next Monday, where incumbent Merav Michaeli will be running against party director general Eran Hermoni, who is identified with former Labor leader Amir Peretz. At the moment, it appears that Michaeli, who has the support of all the party's sitting lawmakers, will win. If so, it will be the first time in many years that a Labor leader wins a consecutive second term.
During his leadership campaign, Hermoni called for uniting Labor with Kahol Lavan. But after Gantz announced his tie-up with New Hope, Hermoni has now adjusted his call to allying with other parties of the center.
All of the incumbent Labor lawmakers are expected to compete for places on the new Labor list. Sources say that Stav Shaffir is weighing running, although she has declined to confirm the details. Other candidates are Yair Tarchitsky, former chairman of the Union of Journalists; Gil Beilin; and Roy Mimran, one of the founders of the green movement. Yaya Fink is also weighing a bid.
Over the last month, thousands have joined Labor ahead of the primaries, party sources say.
Big changes aren't expected in the two parties that make up the United Torah Judaism list – the Lithuanian Haredi Degel Hatorah and the Hassidic Agudat Israel. However, Degel Hatorah is undecided whether to continue the partnership or run alone as younger party activists prefer.
Most sources say Degel Hatorah leader Rabbi Gershon Edelstein will opt not to break with Agudat Yisrael, but the threat of such a move will give him more power in negotiations over who gets what place on the joint slate and who will head it.
The terms of the two parties' agreement call for Degel Hatorah Chairman Moshe Gafni to cede leadership of the combined list to Agudat Yisrael - though currently, he has no intention of doing that.
The Yisrael Beiteinu slate is determined by a five-person committee, but the committee can't choose candidates not approved by Chairman Avigdor Lieberman. When the list is fixed, it goes to the party's central committee for approval.
The wheeling and dealing over spots is expected to happen mainly as the deadline for determining the list nears. Right now, it's not clear if there will be significant changes in it, apart from Eli Avidar. In practice, Avidar hasn't been part of the Yisrael Beiteinu list since the formation of the Bennett government a year ago. Over the weekend he announced he would form a new party, without giving further details.
Religious Zionism will hold party primaries August 23. The deadline for joining the party and registering as a candidate is August 2. Over the next few days, its public committee is expected to issue rules for running and for voting, the latter of which is expected to be done digitally
The primaries will include a contest for party leadership, with the chairman having the right to name two of the first 10 names on the slate (one in the first five spots and another in the second five). Religious Zionism's current leader, lawmaker Bezalel Smotrich, is pretty much assured re-election.
In the last few elections, Religious Zionism's list included candidates from Smotrich's National Union as well as those from Rabbi Zvi Yisrael Thau's Noam movement and lawmaker Itamar Ben-Gvir's Otzma Yehudit party.
Ben-Gvir a week-and-a-half ago split Otzma Yehudit off from Religious Zionism as a tactical measure aimed at amassing more power in the Elections Committee and other areas. However, on Monday he told a press conference that he wanted to link up with Smotrich again, and called for a public committee to conduct a survey to determine the relative level of support for Otzma Yehudit and the other factions of Religious Zionism. That survey would then determine the division of the joint list they run in November.
The three parties that make up the Joint List – Hadash, Ta'al and Balad – are expected to first hold negotiations over placements on their combined slate, and then move on to picking candidates for the places assigned to them.
Hadash's primaries are scheduled for August 13. Balad and Ta'al haven't yet set dates for theirs, but they are expected to take place in early August.
At this stage, there are no new or surprising names being proposed for the list, but it appears that all three parties are angling for support from the big electorate of Negev Arabs. Hadash is even in talks with a new party from the region.
In Balad, there are calls to run independently of the Joint List in order to attract younger voters, but party leader Sami Abu Shehadeh is opposed, saying a split is too risky and may prevent the party from entering the Knesset.
The Meretz elections committee will meet in the next two weeks to decide on a date for primaries and whether the race for party chairman will occur on the same date or separately. Party sources say the primaries will take place at the end of August.
As of now, the only candidate for Meretz leadership is lawmaker Yair Golan. Nitzan Horowitz, the current chairman, announced on Tuesday that he won't be running in the leadership primary. Many of the party have proposed bringing back former chairwoman Zehava Galon, but it's unlikely that will happen.
The most significant departure from Meretz is Esawi Freige, who is regional cooperation minister in the current government. City council members belonging to Meretz, like Omer Schechter of Rosh Ha'ayin, Kati Piasecki of Bat Yam and Meital Lahavi of Tel Aviv are considering bids for the Meretz Knesset slate.
The United Arab List has yet to announce a primary date, but it appears that Chairman Mansour Abbas will continue to lead the party.
Like the Joint List, the UAL has turned its attention to the Negev and has assigned two of the first six places on its Knesset list to regional representatives. Among the candidates for those two spots are Rahat Mayor Fayez Abu Sahiban and Walid al-Huwashla, the Islamic Movement's central committee chairman and the manager of the UAL's Knesset faction.
With reporting by Michael Hauser Tov and Jack Khoury.
Click the alert icon to follow topics:
ICYMI
Ken Burns' Brilliant 'The U.S. and the Holocaust' Has Only One Problem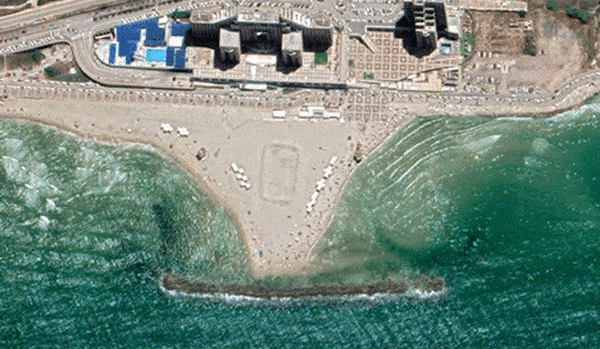 Facing Rapid Rise in Sea Levels, Israel Could Lose Large Parts of Its Coastline by 2050
As Israel Reins in Its Cyberarms Industry, an Ex-intel Officer Is Building a New Empire
How the Queen's Death Changes British Jewry's Most Distinctive Prayer
Chile Community Leaders 'Horrified' by Treatment of Israeli Envoy
Over 120 Countries, but Never Israel: Queen Elizabeth II's Unofficial Boycott