Analysis |
Gantz Broke the Israeli Left's Heart; Labor Leader Stuck a Dagger in It
Their intention to join forces with Netanyahu has left the so-called Zionist left defeated, deserted, despondent and facing imminent demise
Benny Gantz and Amir Peretz gesture as Gantz takes over as Knesset speaker, March 26, 2020.
Credit: Adina Wollman/Knesset Spokesperson's Office
The Israeli left suffered a devastating blow in the elections held on March 2, which was less a month ago but seems like eons in the chronogram of coronavirus. The remnants of the movement that founded Israel and ruled it for decades, Labor and Meretz, were forced to band together to avert electoral extinction; they wound up with 5.83 per cent of the vote, which yielded a grand total of seven seats in the new Knesset. Sic Transit Gloria Mundi, for sure.
In reality, even their measly seven seats were only six: One belonged to Orly Levy-Abekasis, the social-minded right winger imported by Labor leader Amir Peretz, who quickly bolted once elections were over. Placing the surviving sextet on a graph showing the steep decline of both Labor and Meretz from a combined 56 in 1992, 29 in 2015, 11 in September 2019 and six today, the trend is crystal clear: The next and last stop is six feet under.
The sense of failure on the Israeli left was compounded by what appeared to be, on election night, a resounding victory for archenemy Benjamin Netanyahu and a third straight defeat for the leader of his opposition, Benny Gantz. But the despondency was shared by the entire center-left, mitigating the gloom of hardcore Zionist leftists, in accordance with the Jewish saying, "Shared misery is half a consolation", which has a pertinent and prescient variant: "Shared misery is the consolation of fools."
Then, out of the blue, slivers of sunshine began to break through the darkness of the center-left's despair. The near-universal perception that Netanyahu had won the elections turned out to be a mirage: His Likud party had indeed gone up from 32 seats in the previous elections in September to 36 now, but once the dust had settled over his premature election celebration –a chronic Israeli phenomenon – it turned out that Netanyahu had failed to garner the 61 seats he needed to form a government.
Moreover, and far more surprisingly, it was the declared loser Gantz who seemed to be holding the winning hand. The hitherto uninspiring leader of Kachol Lavan finally and belatedly showed some spunk. Turned out that in his long and exhausting first year in politics, Gantz had absorbed some of Netanyahu's renowned talents for trickery and alchemy and borrowed from the prime minister's vast arsenal of tricks and shticks.
Much to the Jewish left's delight, Gantz immediately reneged on his campaign pledge not to rely on the Joint List's 15 new Knesset members, enlisting their endorsement for President Rivlin's appointment to form a new government. He stitched together a coalition of the impossible, nurturing an ad-hoc majority of 61 that included not only Kachol Lavan and Labor-Meretz but the Joint List and their greatest detractor in politics, Avigdor Lieberman, as well. Wonders, it seemed, never cease.
Gantz wielded his newfound freak of nature not only to secure Rivlin's nod but also to ward off Netanyahu's blatant efforts to consolidate his hold on power under the guise of the coronavirus crisis. Gantz rallied his troops, laid siege to the Knesset, manned parliamentary committees and fought tooth and nail with former Knesset Speaker Yuli Edelstein, who ultimately resigned rather than adhere to a High Court verdict compelling him to schedule a vote on his successor.
Gantz's combative resurgence instilled new hopes in the Israeli left: Suddenly he was the tough and uncompromising leader they had pined for all along. Staring down right wing incitement, Gantz had reached out his hand over the divide separating Jewish politics from Arabs, inviting the Joint List into his tent. No previous leader, with the possible exception of Rabin himself, had gone so quickly so far.
In their newfound euphoria, Israeli leftists conveniently forgot the disappointments of election night, their own meager six seats and the fact that Gantz, in fact, was no leftist at all. He is a centrist hawk, at best, and one who had made no secret of his preference for a coalition with Likud rather than the un-wieldable makeshift dream team of Joint List with Lieberman that die hard leftists were yearning for.
Which is why Gantz's abrupt decision to abandon the fight and join forces with Netanyahu dealt such a harsh blow to the Zionist left. His post-election defiance had invigorated Israeli leftists, but the higher they climb, the harder they fall. Delusions of a Gantz-led government that would fulfill their wishes and oust Netanyahu evaporated overnight. Illusions of common cause with a grand Arab-Jewish majority were shattered. The dream turned into nightmare.
As Kachol Lavan convulsed in internal split and the Joint List wore a smug "We told you so" look for having distrusted Gantz from the outset, the Israeli left found itself alone, out in the cold, forced for the first time to squarely confront their horrid performance in the last elections and the possibility, if not probability, of their early and inevitable demise.
And then, in their moment of deepest depression and greatest despair, at a time when they most needed guidance and reassurance, Israeli leftists were betrayed by their own. After all, Gantz and his Kachol Lavan colleague Gabi Ashkenazi, who had pushed for joining Netanyahu all along, owed them no formal or ideological allegiance. It was Peretz, leader of the combined Labor-Gesher-Meretz list, along with his number 2, Itzik Shmuley, who truly deserted them in their time of need, sold them down the river, hung them out to dry, drove a poisoned dagger into their collective hearts.
Peretz's decision to follow Gantz into a government with Netanyahu – still no done deal at this hour – effectively decapitated both the Labor-Meretz union as well as Labor itself. With Peretz and Shmuley gone, the Israeli left is left with one Labor refugee, Meirav Michaeli, and three Meretz members, led by Nitzan Horowitz. They are the last remnants of the last survivors.
Unlike Gantz, Peretz is not critical to forming a new government; it could live without him. Gantz and Kachol Lavan can claim to be fighting for democracy; Peretz and Shmuley are abandoning their principles for two ministerial portfolios in a ludicrously and corruptly inflated Netanyahu cabinet; Gantz is taking in tow the nucleus of Hosen L'Yisrael, the party he set up a year ago, which later fused with Yair Lapid's Yesh Atid to form Kachol Lavan; Peretz and Shmuley are leaving their party, and more importantly their voters, in tatters.
Meretz and Michaeli, four of 120 Knesset seats, will henceforth represent the entirety of Israel's Zionist left. Horowitz is now the titular leader of the remnants, though many view the blunt and outspoken Yair Golan, the former army deputy chief of staff who made it into the Knesset by the skin of his teeth, as the left's new leader, the only one capable of resuscitating it and getting it back on its feet.
Whoever emerges as the leader of the camp, their task will be formidable, if not impossible: They will have to re-instill morale among remaining loyalists while trying to prevent mass defections to Lapid and Yesh Atid, who have proven their stalwart opposition to Netanyahu, or to the non-Zionist and mostly Arab Joint List.
They will have to prove that the once-proud and now-defeated left will live to fight another day. If not, they will go down in history as the undertakers tasked with burying the still warm corpse of the Israeli left, with Peretz's dagger still embedded in its heart.
Click the alert icon to follow topics:
SUBSCRIBERS JOIN THE CONVERSATION FASTER
Automatic approval of subscriber comments.

NOW: 40% OFF
ICYMI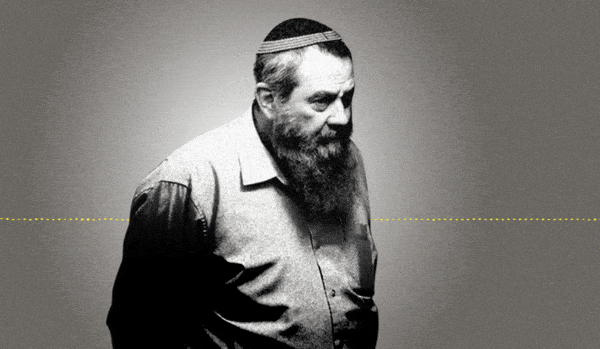 Jewish Law Above All: Recordings Reveal Far-right MK's Plan to Turn Israel Into Theocracy
Why I'm Turning My Back on My Jewish Identity
Down and Out: Why These New Immigrants Ended Up Leaving Israel
The Reality Behind 'The White Lotus' Sex Work Fantasy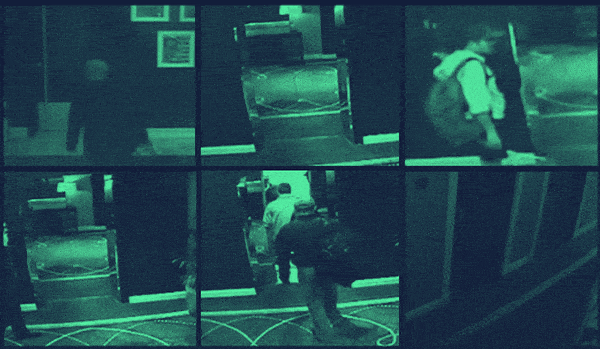 This 'Dystopian' Cyber Firm Could Have Saved Mossad Assassins From Exposure
Comeback Kid: How Netanyahu Took Back Power After 18 Months in Exile