Analysis |
Gantz Has Awarded Netanyahu Immunity, and There's No Going Back
New opposition leader Yair Lapid won't make things easy for the guy who left him in the lurch
The Kahol Lavan airliner crashes.
Credit: Amos Biederman
One casualty of the coronavirus crisis in Israel is political. On Thursday, the alternative to Benjamin Netanyahu's rule died. It's hard to see when a new alternative will arise. It was probably the last.
Countless words have been written about Netanyahu's amazing survival skills. Somehow his resilience stands up to every threat, including Benny Gantz's Hosen L'Yisrael party, whose name means Resilience for Israel. That party within a party has joined Netanyahu with astonishing naivety.
The nation prays for unity, so the wolf shall dwell with the lamb. Everyone clearly knows who's the wolf and who's the lamb. And if the wooly partner thinks Netanyahu has become a vegetarian, he'll very soon discover Bibi's sharp teeth.
From the moment Netanyahu returned to the prime minister's chair, he has improved to record levels his expertise at dismembering his rivals. The especially challenging mission is to kill off big parties that arise as alternatives.
He homes in like a bird of prey, circles around these parties for months, sometimes years, looking for their weak spot, then attacks from every position with every means. In the end, he triumphs.
He did this to Kadima and its 28 Knesset seats, and he obliterated Zionist Union with cruel effectiveness when he led Isaac Herzog astray during endless coalition talks. These negotiations undermined Herzog's credibility in the eyes of his partner Tzipi Livni, other party members and his constituents. Netanyahu also did the same to Gantz's Kahol Lavan – now no longer Gantz's – after a year of efforts to oust him and three election campaigns.
Like a sophisticated political virus, Netanyahu attacks a party's antibodies, time after time, and expunges them one by one until the body collapses.
Last Saturday night, Netanyahu looked straight into the cameras and promised to relinquish the premiership exactly 18 months after forming a unity government with Gantz. Those cameras recorded countless false promises.
In two rounds of negotiations between Kahol Lavan and Likud last fall and just now, important issues were discussed such as enshrining the rotation of the premiership in law. But Gantz marched naively into a thicket when he dismantled Kahol Lavan.
So his test won't come in 18 months but right now. Sending Gantz into Netanyahu's basic training is like asking a group of blind people to clear a minefield. His party will have to contend with Netanyahu and Likud's Yariv Levin in a debate over keeping the rotation agreement by changing a Basic Law, for example. A party with 15 or 16 legislators who never really served will try to survive the wolves of the Knesset from Likud and ultra-Orthodox parties United Torah Judaism and Shas.
If Gantz then fails because of Netanyahu's inexhaustible destructiveness and mischief, which is totally plausible, what will he do? Crawl back to Yair Lapid and Moshe Ya'alon and beg forgiveness?
There is no way back. In the coming weeks, Netanyahu will drag Gantz by the nose, and every threat the former military chief grumbles will lead to press conferences and other efforts that force him to accept every Likud condition.
Gantz, the disappointing Great White Hope, is joining a right-wing/ultra-Orthodox coalition where he and his people are out of place. It isn't at all clear that his Knesset members are at peace with this move, to say the least. Some of them, perhaps the majority, have to hold back their lunch. Will the likes of Michael Biton, Miki Haimovich, Asaf Zamir and Izhar Shay happily frolic with the Yaakov Litzmans, Bezalel Smotriches and Miki Zohars? This naivety befits only one person: Benny Gantz.
It's likely the deep corruption in the new coalition will get some people in Gantz's party rebelling. Or maybe we'll see a scenario similar to the Netanyahu-Ehud Barak coalition that split the Labor Party – and Barak's new party survived for 10 seconds without ever experiencing the ballot box.
Official liquidator
It's hard to envy Gantz's projected future as foreign minister or defense minister. Netanyahu will take him apart from the inside. Lapid, the next opposition leader with the help of Avigdor Lieberman, will take Gantz apart from the outside. The betrayed Lapid, who lent Gantz a party he built from nothing and set aside his ambitions to be prime minister in favor of Gantz, won't make life easy for his ex.
Coronavirus or not, Gantz had all the cards he needed, including against Netanyahu the poker champ. He got first dibs at forming a government, Lieberman had his back, and he and his partners had more of the Knesset. He was set to get rid of Netanyahu through legislation. Precisely at that moment, with all these aces at his disposal, Gen. Gantz scared himself and retreated.
From the moment he entered politics, both his analysts and his partners wondered whether he had the killer instinct. Well, we got our answer Thursday. He's decent, nice, statesmanlike, dignified and certainly law-abiding. Maybe it would be better if he remained in the job he was elected to Thursday. He's the stuff of a Knesset speaker.
According to the agreements, in the unity government that his party will enter (maybe, let's see), half the ministers will come from the right-wing/ultra-Orthodox bloc of 58 and half from the 15 members of Gantz's party. Theoretically, he could appoint all of them ministers.
Well, even if only around half get appointed, that will look like a joke. Most of those members' experience in the public service amounts to brief Knesset stints and hasty election campaigns. Before it broke up, the Kahol Lavan members with the most experience were in Lapid's and Ya'alon's factions, which are now in the opposition.
Even if Gantz gets half the cabinet, the balance of power surely won't be even. Netanyahu and his comrades will treat Gantz's people like circus animals who have to put on a happy face while enduring the whip.
Netanyahu knows how to maneuver the political system deftly, though his corruption trial, even though it has been delayed, will come. (It's currently set for May.)
What will Gantz and his partners do when the evil continues to emit from Balfour Street, when the campaign against the judicial system shifts gears? Which face will he show? What will happen when Netanyahu repeatedly tries to postpone hearings and sends his thugs onto social media and the streets against the evil judges, the collaborators with the left?
When this situation inevitably arises, Team Gantz will be forced to eat crow until it chokes. Every week will bring a new no-confidence vote amid the ever-escalating war by Netanyahu and his collaborators. And Gantz's people, poor things, will repeatedly vote confidence in the government and the prime minister, the man they called Erdogan in their campaign.
The spine of Rivka Friedman-Feldman, the head of the panel that will hear Netanyahu's corruption cases at the Jerusalem District Court, is stronger than Gantz's. She'll navigate the process impeccably, and Gantz's stature will diminish with every day the trial goes on and the evidence is presented.
Five more comments
* Gantz is comparable to a "Ninja Israel" participant who lets go of the rope just before grabbing another one that would let him finish the course. The participants always end up in the pool below. In this instance, there's no pool below. He's completely at the mercy of Netanyahu, a man for whom breaking a promise is the way of life that has brought him this far. Difficulties may pop up. There's no way of knowing what will happen, but there's no way back for Gantz.
* No politician, including senior Likud members, takes seriously the scenario under which the not-yet-signed rotation agreement will be implemented in 18 months. It borders on science fiction or children's literature. A party of 36 legislators, backed by another 22 MKs, handing the reins to Gantz and his 15 seats? Is this the Likud we know?
Even if Netanyahu announces that he's honoring the rotation because it's enshrined in legislation, it will be a personal promise. The Likudniks will think otherwise. A month or two before the set date, we'll start hearing objections like Gantz is irresponsible, he's delusional, he naps during cabinet meetings, he's confused. A true mortal danger. Out of national responsibility and an honest concern for national security, there will be no choice but to break up the government and go to a new election.
* The most logical option must again be mentioned. In 18 months, Netanyahu will seek to be elected president. His election is guaranteed because the Knesset will rejoice in getting rid of him. What's the alternative? That he'll serve as a minister in a Gantz government? That he'll slide down the slippery slope toward a verdict in his trial?
So he'll be able to find refuge in the President's Residence for seven years of immunity, after which he'll be 78 years old. Who'll bother with him then?
* Likud's Nir Barkat tweeted Thursday that he was sure the promise to appoint him finance minister, made on the eve of the election, would be honored. You could feel the cold sweat even on Twitter.
Everything is possible, of course, but the surer bet is that Likud strongman Yisrael Katz, the foreign minister, will demand and get the only major portfolio left for his party. Netanyahu isn't crazy about Katz, but he needs him. There is a balance of terror between them that has mostly benefited Katz.
Yuli Edelstein, number two on Likud's Knesset slate, the holy martyr in the eyes of many Likud members, is likely to return to the job he left, Knesset speaker. He fell on his sword for his leader, he's currently the unchallenged party darling, and Netanyahu owes him.
* And how could we ignore the adorable pair of Zvi Hauser and Yoaz Hendel? These two, who make an art out of being a nuisance and are so full of hot air it's a wonder how they defy gravity, probably will try to break away from Ya'alon's Telem faction and establish their own brand in the Knesset. Each one fancies himself as at least a minister, if not prime minister.
If their plans work and they find themselves in the governing coalition, subject to coalition discipline wielded by the man they abandoned, they'll be forced to suffice with minor roles, perhaps as heads of parliamentary subcommittees.
Miscalculation
On Wednesday, a day before the Kahol Lavan airliner crashed, it encountered Lieberman. In recent weeks, the Yisrael Beiteinu chief wasn't only the fifth member of Kahol Lavan's cockpit, he was its chief navigator. This experienced and cunning politician, whose look always says "I know more than I'm letting on," sounded calm to his interlocutors.
He detailed the principles of the agreement that would be best for the coming weeks. First, Kahol Lavan's Meir Cohen would be elected Knesset speaker. Then, the so-called Netanyahu laws (including the ban on anyone indicted from being prime minister) would be advanced. In the meantime, Lieberman would press on the unity pedal on his own terms, as well as on Gantz's terms.
The noose tightening around Netanyahu's neck, Lieberman surmised, would force him to compromise on issues such as dragging the entire right-wing/ultra-Orthodox bloc into a unity government. Lieberman naively believed it was possible to separate Netanyahu from his bloc and thereby neutralize the bulk of his power.
Among Lieberman's other conditions for a government (which Netanyahu could head as far as he cared) was that the justice and public security portfolios would go to Kahol Lavan. If a deal were closed, he said, the anti-Bibi legislation could be shelved.
Lieberman didn't think Netanyahu had any aces up his sleeve or an interest in another election, because time was against him; unemployment is touching 1 million, the economy is headed for a long recession, and businesses are collapsing by the thousands. So, Lieberman thought, Gantz had to take the parliamentary route where he had a majority for every move and wait until Netanyahu cried uncle.
It's almost blasphemy to say this about Lieberman, the man who always knew when to hold them and when to fold them and cash out while still ahead, but this time he misplayed his hand. There were two inexperienced politicians – Gantz and Gabi Ashkenazi – in the five-man crew, while the other three specialized in Netanyahu. He thought this team would be sturdy, but he was wrong.
Source of the outbreak
Through a host of woeful decisions that climaxed Wednesday, Yuli Edelstein turned from being a respected and statesmanlike figure as Knesset speaker into one of the symbols of the chasm into which Israeli democracy has descended.
He perhaps believes he's more democratic than the High Court of Justice, but when historians examine the anti-democratic trends that then-deputy military chief Yair Golan sagely warned about four years ago, Edelstein's denigrating of the judicial system will go down as a milepost on the road to the apocalypse.
Edelstein's language indicated how detached he was. "As a Zionist, Jewish democrat who has fought against backward regimes and as the Knesset speaker, I won't allow Israel to deteriorate into anarchy," he declared in protest against the court order that he hold a vote for a new speaker.
With total unawareness, he vainly dropped Menachem Begin's name and remarked that his own resignation was based on the "need" to form "a unity government" and prevent "rifts." He forgot to mention the bit about refusing an order by the country's highest court. All he was missing was a match to light a torch for the glory of the State of Israel.
Then, dripping with self-righteous rage, he shuttered the Knesset with the goal of delaying a democratic takeover by the center-left bloc, which won a majority of seats in the March 2 election, though Edelstein's move was thwarted by the High Court hours later.
In taking this step, Edelstein effectively joined the thugs in the ruling party he had always despised. It's a gang led by the most corrupt and dangerous politician in Israel's history, someone indicted for bribery, fraud and breach of trust.
The behavior of the former Knesset speaker serves Netanyahu's supreme goal – to maximize his base's hatred of the judicial system and delegitimize that system so that when Judgment Day arrives, the public will consider the judges part of the political game played by the left, the "terror-supporting" Israeli Arabs and the media.
Edelstein is convinced that he acted correctly and that his reputation isn't stained. His helpmate is the Knesset legal adviser, Eyal Yinon, who made him think his decisions seemed right, even just. (Yinon expressed this opinion before the court delivered its ruling).
Edelstein acted mainly out of personal motives, to position himself as a candidate to succeed Netanyahu. He doesn't see himself as an emissary of anyone save for his own conscience, but the people on Balfour Street see him as a disciplined and effective soldier in the service of the mafia boss. It's no wonder that Likud (i.e., the Netanyahu family) tweeted Wednesday: "We salute you, Yuli!"
Even now Netanyahu keeps his eye on the mission of his life: Not facing justice. The only path to achieving this goal is to continually erode, denigrate and hold in contempt the judicial system. Defendant No. 1 must sear in the conscience of most Israelis the narrative that the rule-of-law system is broken, malicious and scheming – from the police investigators all the way to the Supreme Court president. It's all a huge conspiracy meant to subvert the will of the people (even though most of the people feel otherwise).
You can't understand the constitutional and moral pornography that's happening under the cover of the coronavirus outbreak without returning to the previous outbreak: the investigations into the prime minister. From the moment the probes into Netanyahu's affairs began, he has focused on inciting the public against the investigators, the prosecutors and now the judges.
His success has been great. Never has there been such profound hatred for the judicial system across a broad swath of voters supporting Likud and its allies.
True, there have always been grumblings about excessive "activism," leftism and nepotism. But what we've heard from the ruling party in recent years was never heard outside the strongholds of Meir Kahane in the settlements or extremist sects in the ultra-Orthodox community. In the age of Bibi, the delusional fringe has become mainstream Likud.
Yoav Horowitz resigned as director of the Prime Minister's Office last year, after which he held heart-to-heart talks with several people. Horowitz, usually a calm and reasonable man, sounded upset and fearful. One sentence he reportedly said has been etched in memory: "The damage Netanyahu plans to cause the state, democracy, the judicial system and anything built here in 70 years to escape justice is graver and more terrible than everything that happened to us in the most difficult war; it will take decades to fix."
That's how it always is. The ones sounding the biggest warnings aren't "political enemies" who aim to succeed the leader. They're former close associates who fled the swamp when the stench of the danger burned their nostrils.
Click the alert icon to follow topics:
SUBSCRIBERS JOIN THE CONVERSATION FASTER
Automatic approval of subscriber comments.

NOW: 40% OFF
ICYMI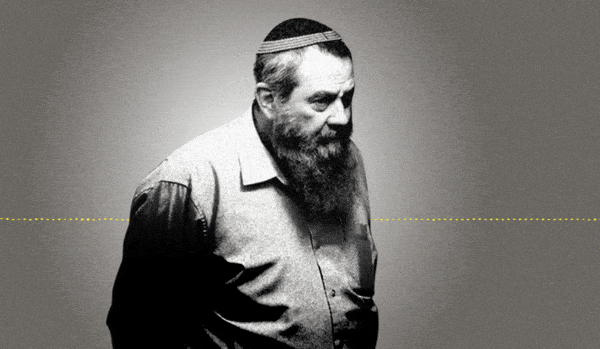 Jewish Law Above All: Recordings Reveal Far-right MK's Plan to Turn Israel Into Theocracy
Why I'm Turning My Back on My Jewish Identity
Down and Out: Why These New Immigrants Ended Up Leaving Israel
The Reality Behind 'The White Lotus' Sex Work Fantasy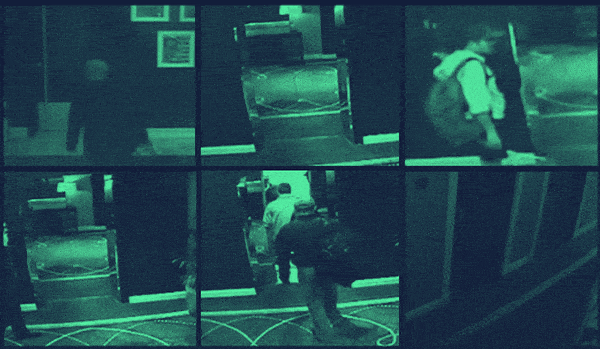 This 'Dystopian' Cyber Firm Could Have Saved Mossad Assassins From Exposure
Comeback Kid: How Netanyahu Took Back Power After 18 Months in Exile