Analysis |
By Releasing Peace Plan Before Election, Trump Would Throw Stink Bomb at Israeli Democracy
Such gross intervention, clearly timed to help Netanyahu, would make Russia's 2016 meddling seem like child's play
U.S. President Donald Trump embraces Israeli Prime Minister Benjamin Netanyahu, as Vice President Mike Pence looks on, in the Diplomatic Reception Room of the White House in Washington, March 25, 2019
Credit: Susan Walsh,AP
U.S. National Security Adviser Robert O'Brien told Axios on Monday that publishing Donald Trump's long-awaited peace plan before Israel's March 2 election would not constitute improper interference in Israel's democratic process. If you buy that, please contact Mr. O'Brien directly: He's got a beautiful bridge in Brooklyn you might be interested in.
"We're not focused on the Israeli election calendar," O'Brien noted, apparently without breaking out in laughter. After 1,092 Trump days in office, endless promotion, countless false starts and all-around dithering that made even the parties involved lose interest, publishing the plan right now, smack dab in the middle of Israeli election, has suddenly become urgent. And it has nothing to do (stifles guffaw) with Prime Minister Benjamin Netanyahu's changing electoral needs.
Israel's Arab voters can decide it all. Do they want to? LISTEN to Election Overdose
Subscribe
Back on Earth, however, publication of the plan before Election Day would constitute gross intervention in Israel's election that, in many ways, makes Russia's meddling in the 2016 U.S. presidential race seem like child's play.
First, because unlike Russians working clandestinely through proxies and ghost entities, the United States would be interfering out in the open, for all the world to see. Second, because the instrument of U.S. intervention wouldn't be mere dirt on political rivals, but a peace plan that goes to the heart of the Israeli-Palestinian conflict and, as such, might spark an outbreak of violence and risk potential loss of life. And third, because if foreign meddling in election is considered a hostile act when carried out by a rival power, such as Russia ostensibly is to the United States, it is doubly abominable when perpetrated by your best and possibly only friend on earth.
The Trump administration has already acceded twice to Netanyahu's previous requests to not publish the plan before the April 9 and September 12 elections, respectively. Nu, by publishing now, before the March 2 vote, Trump proves he is unswayed by Netanyahu's political timetable, his wise guys will tell you.
Except that A. Actively publishing a peace plan that can shake up the Middle East along with Israeli voter preferences is in no way commensurate to not publishing it and maintaining the status quo and B. The March 2 election are fundamentally different than the two previous rounds held this year. In April and September 2019, Netanyahu deemed the risks involved in the publication of Trump's plan greater than its potential advantages.
Now, with the legal noose tightening around his neck, facing the prospect of standing trial like a common criminal – not to mention potential jail time – Netanyahu needs all the help he can get, come what may.
On the safe assumption that Trump's plan won't adopt the Israeli right's positions lock, stock and barrel, its publication would likely drive dedicated right-wingers who are unsure of Netanyahu's ability to withstand Trump's pressures away from Likud and towards one of its more rigid satellites. If Netanyahu succeeds in attracting a similar number of disappointed Likudniks and more moderate right-wingers worried about Benny Gantz's inexperience and alleged moderation to vote Likud he will have scored a double whammy: Both Likud and his right wing bloc would get bigger.
Netanyahu, who follows the advice of Proverbs 28, "Happy is the man that feareth always," was hitherto concerned about the risk of achieving one part of the equation but failing at the other. If more voters leave Likud for its right than those who join it from its left, Netanyahu might end up trailing badly in its one-on-one race against Kahol Lavan, thus supposedly hurting his chances of being picked by the president to form a new government.
The inconclusive September 12 election dispelled that notion: Netanyahu was given the first crack at forming a new coalition despite having gained fewer Knesset seats than Kahol Lavan. The critical factor is the relative size of the two political blocs. As long as the right wing swears by him exclusively and pledges to support his immunity, Netanyahu is no longer worried that Trump's plan will drive voters away from Likud.
More importantly, whereas in the previous two elections Netanyahu was concerned about how to formulate a response to a Trump peace plan that will sound like a yes in Washington and a no in Judea and Samaria, he is now yearning for someone to even ask. The presentation of a Trump peace plan would raise a ruckus both on its merits and for its controversial timing, which no one in his right mind will view as coincidental. Both brouhahas will serve Netanyahu's interests because they will inevitably draw attention away from his indictments and consequent efforts to elude them.
If Trump decides to OK a release of his peace plan in the coming few weeks, he will be throwing a stink bomb into Israel's election campaign. His plan would disrupt the normal progression of the campaign's focus and would steer the spotlight away from the crucial battle between Netanyahu and the rule of law. If Netanyahu wins, the U.S. will have relegated Israel to the status of a banana republic, with which it can do as it pleases. If Netanyahu loses, Trump will have to deal with Israeli leaders who realize he tried to stab them in the back.
But it's not only Israeli opponents of Netanyahu who should fear Trump's intervention. If he can make it there, he can make it anywhere. After all, Trump welcomed Russian intervention in U.S. elections and even solicited such help from Ukrainian President Volodymyr Zelensky. If he can import foreign assistance from his friends abroad, Trump must be reasoning, there's no reason he shouldn't export U.S. assistance to his pals as well. First he'll take Jerusalem, then he'll go on to other capitals in which treacherous liberal-lefties are still in power.
Democrats should be put on notice as well: If Trump is perceived as having saved Netanyahu's hide, he will demand repayment with compounded interest if and when the need arises. A grateful Netanyahu would gladly trek door to door in Detroit, Philadelphia or the various bible belt locales in order to repay his savior.
Trump defenders might cite previous cases of blatant presidential intervention in Israeli election, the most notable of which was Bill Clinton's March 1996 convention of an anti-terror summit at Sharm a-Sheikh in what turned out to be a failed bid to boost Shimon Peres's chances of beating Netanyahu in the 1996 election. Of course, Clinton was working in the shadow of Yitzhak Rabin's assassination in order to prevent what he correctly perceived as Netanyahu's hostility towards the peace process. Trump, on the other hand, would be helping his BFF beat the rap and stay out of jail. Vive le difference.
Even Republicans should be up in arms at the prospect. Trump's direct intervention on behalf of Netanyahu would disrupt and corrupt the "special relationship" between Israel and the United States. It would leave an indelible stain that won't be easily erased, forgiven or forgotten. Anyone who opposes Netanyahu – currently the clear majority of Israeli citizens – will have to ask themselves: With friends like these, do we really need enemies?
Click the alert icon to follow topics:
ICYMI
Ken Burns' Brilliant 'The U.S. and the Holocaust' Has Only One Problem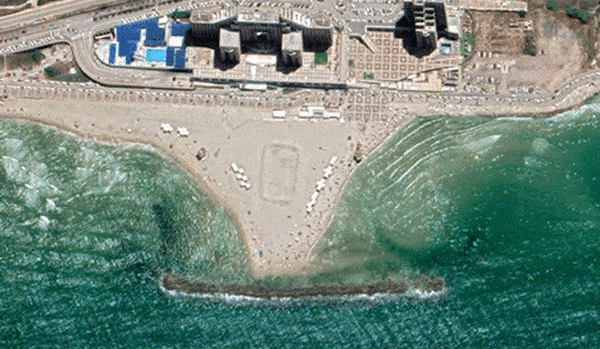 Facing Rapid Rise in Sea Levels, Israel Could Lose Large Parts of Its Coastline by 2050
As Israel Reins in Its Cyberarms Industry, an Ex-intel Officer Is Building a New Empire
How the Queen's Death Changes British Jewry's Most Distinctive Prayer
Chile Community Leaders 'Horrified' by Treatment of Israeli Envoy
Over 120 Countries, but Never Israel: Queen Elizabeth II's Unofficial Boycott