Election Countdown |
Three Days to Election, Master Wizard Netanyahu Ramps Up Efforts to Mesmerize Israeli Voters
Like Trump in 2016, Netanyahu dominates the campaign with innuendo, lies, slander, total fabrications and untethered fantasies
Netanyahu visits the IDF exhibit, September 14, 2019.
Credit: Olivier Fitoussi
In November 2015, when Donald Trump's chances of securing the GOP candidacy and winning the 2016 presidential elections were widely seen as non-existent, Scott Adams, the creator of the popular comic strip Dilbert, thought otherwise. Unlike the overwhelming majority of politicians, pundits and analysts, Adams maintained that Trump's conduct – the grandstanding, insults, provocations and lies – were actually the work of a master wizard. Trump, he said, was hypnotizing the U.S. electorate. (For the latest election polls – click here)
This, in essence, is Benjamin Netanyahu's strategy for the three days that remain before Israelis head to the polls on Tuesday. He is bombarding the electorate with a steady stream of persistent provocations, concocted claims, fantastic fabrications, unsubstantiated allegations and unadorned incitement. Over the weekend, the prime minister who steadfastly refuses to be interviewed by Israeli journalists is suddenly appearing in each and every news outlet, from the national to the sectorial to the esoteric.
>> Read more: For the Bibi-boomer generation, it's hard to imagine life without Netanyahu ■ The nasty, racist campaign that will go down in Israel's history | Analysis
Netanyahu's goal is clear: He wants to dominate media coverage to the extent that the only news about his rivals that breaks through to the main headlines will be either sensational or derogatory. He wants the Israeli public, lovers and haters alike, to focus only on him, to watch his every move, hear his every word, to become enthralled by his relentless no-holds-barred campaign and entranced by his very presence.
Contrary to Trump, who had to rely only on his coarse yet incisive rhetoric and on his ingrained animal instinct for going for the jugular, Netanyahu has at his disposal all the power, influence and visibility of his august position as prime minister. He's been exploiting his advantage to the hilt, photo-opping with foreign leaders, concocting security crises out of thin air, slyly alluding to secret intelligence to back up unfounded allegations and floating outrageous assertions – the left plans to "steal" the elections, for example – that would be dismissed as fulminations of a crackpot were they not made from his exclusive bully pulpit.
Thus, an election described from the outset as a personal referendum on Netanyahu has blossomed into a complete one-man show. Netanyahu's image and statements are ubiquitous; they easily overshadow the clumsy efforts to his chief rival, Benny Gantz, to share the limelight or get a word in edgewise. For fans and critics alike, it increasingly seems like a showdown between Gulliver and a host of indistinguishable Lilliputians.
Netanyahu is aiming to hypnotize the Israeli voter, in the sense outlined in one psychology textbook cited by Wikipedia: "The hypnotized individual appears to heed only the communications of the hypnotist and typically responds in an uncritical, automatic fashion while ignoring all aspects of the environment other than those pointed out by the hypnotist. In a hypnotic state an individual tends to see, feel, smell, and otherwise perceive in accordance with the hypnotist's suggestions, even though these suggestions may be in apparent contradiction to the actual stimuli present in the environment."
Netanyahu's now-you-see-it-now-you-don't routine wasn't specifically invented for the election campaign. It has been an integral part of his public persona ever since he entered politics over three decades ago, but intensified and accelerated in the wake of the recent criminal investigations against him and the danger of being put on trial. Fighting for his life now, Netanyahu has donned his Svengali suit, put his natural charisma in overdrive and is trying, with substantial success, to rivet Israelis to his alternate universe. In other words, to pull the wool over their eyes.
Thus, despite the clear-cut evidence of his malfeasance, Netanyahu has persuaded sizeable chunks of the Israeli public that he is the hapless victim of a witch-hunt mounted by sinister leftist forces. He has duped his minions to believe, with no real evidence to back up his claims, that the cruel cabal controls and directs the media, police and justice apparatus. He has bamboozled the right wing to view Israel's Arab minority as a fifth column, even though the record of their 70 plus years of problematic rule by Israel says the exact opposite.
His latest ruse – which seems to have been adopted directly from Trump's playbook – is the spurious claim that Israeli election is inherently suspect, that forgeries are rampant and that election results are prone to manipulation by malevolent forces. Like many a cult leader, Netanyahu has brainwashed his disciples to believe in the existence of a menace which, in reality, is only a figment of their imaginations. On Saturday night he convened an "emergency meeting" to discuss ways to subvert the plot that he himself invented out of thin air.
If polls are to be believed, Netanyahu's strategy is working, big time. In the past few days, he has been inching closer and closer to the 61-seat threshold that would give him an absolute majority in the Knesset and allow him to change Israel forever. Israeli voters have only three days left to snap out their stupor or forever hold their peace about the sad fate that awaits them.
The common assumption now is that they won't, that Netanyahu will be able to fool enough of the people enough of the time in order to escape the long arm of the law and seize unprecedented personal control of Israeli democracy. Optimists are pointing to initial signs of a grassroots stirring in center-left enclaves of young disaffected voters, especially in Tel Aviv, who had previously planned to stay away from the polling booths. On the thin thread of such a last-minute resurrection hangs the fate of Israel, with 72 hours to go.
Click the alert icon to follow topics:
ICYMI
The Artist Who Survived Auschwitz Thought Israel Was 'Worse Than the Concentration Camp'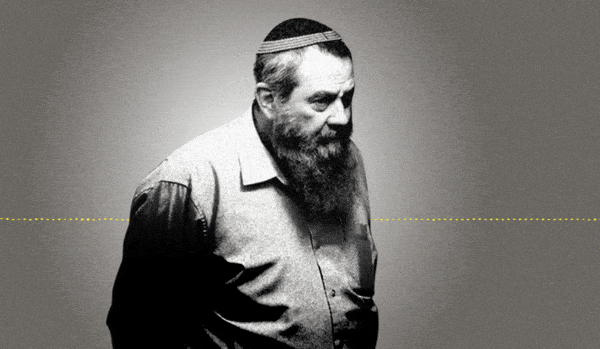 Jewish Law Above All: Recordings Reveal Far-right MK's Plan to Turn Israel Into Theocracy
Why I'm Turning My Back on My Jewish Identity
Down and Out: Why These New Immigrants Ended Up Leaving Israel
The Reality Behind 'The White Lotus' Sex Work Fantasy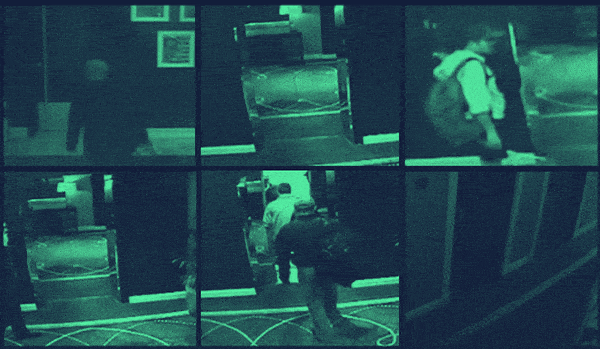 This 'Dystopian' Cyber Firm Could Have Saved Mossad Assassins From Exposure