Analysis |
Israelis vs. the Jews: The Real Voters Who Will Decide Netanyahu's Fate
Even the longest-serving prime minister is transitory and cannot change the deeper trends in Israeli society, making Tuesday the first election that will be won by a new type of Judaism
Prime Minister Benjamin Netanyahu with his wife Sara at a Bible study club at the official residence in Jerusalem, October 2016.
Credit: Marc Israel Sellem
Benjamin Netanyahu was never the likeliest Israeli politician to cement an unshakeable bond with the Orthodox streams of Judaism. He came from a ultra-secular background — the loyal son of a father who had rebelled against his own father, Rabbi Nathan Mileikowsky. The childhood gang led by his elder brother Yoni, with whom Bibi would tag along, would roam the streets of 1950s Jerusalem, mocking and picking fights with religious kids. The family rarely went to synagogue, except occasionally on the High Holy Days.
In his teen years in Philadelphia, he attended a public school. He has never kept kosher or observed the Shabbat, and his second wife wasn't Jewish according to halakha (religious law). The tradition he was brought up in could best be described as secular Jewish nationalism, heavily influenced by American-style libertarianism.
When he entered politics in the late 1980s and began his meteoric rise, most of his rivals held a distinct advantage over him in the crucial department for coalition-building: ties with the ultra-Orthodox (or Haredi) leadership. Labor leader Shimon Peres had a relationship with the rabbis spanning decades.
The main political event of Netanyahu's first term in the Knesset was the "dirty trick" episode of 1990, when Peres tried and very narrowly failed to form a center-left-Haredi minority government. Peres almost had the votes, but was foiled at the last moment by an unexpected split in the ultra-Orthodox leadership.
In retrospect, the "dirty trick" can be seen as a milestone in the Haredi community's rightward journey. But at the time at least, a marriage of convenience between the center-left and ultra-Orthodox parties was still conceivable.
In the wake of the "dirty trick," Netanyahu supported changes to the electoral laws, strengthening the prime minister's position and potentially weakening the bargaining power of the Haredi parties. Other senior Likud leaders, like Ariel Sharon and Ehud Olmert, preferred instead to invest in buttressing their alliance with the rabbis. Netanyahu only started actively courting the ultra-Orthodox in the mid-'90s when, as Likud leader, he realized he needed those Haredi votes to win the prime ministerial election.
It was Olmert who showed him the way in 1993, when he achieved what many had thought impossible and deposed Jerusalem's eternal Labor mayor, Teddy Kollek. Olmert did something no Likud leader had done before, signing a coalition deal with the ultra-Orthodox parties prior to the election. It was a revolutionary act in Israeli politics: For the first time, Haredi rabbis called upon their followers to vote for a secular candidate.
It was both an ideological and political precedent — the ultra-Orthodox had abandoned their traditional position of not showing any preference for either left or right, reserving as much room to maneuver as possible when bargaining between the two sides.
The full reasons for the change in ultra-Orthodox thinking are worthy of a story in themselves. Suffice to say, the rabbis were fully aware of their younger followers' rightward leanings and realized that an alliance with the left had become unpalatable.
In hindsight, this was the most significant development in Israeli politics since Likud had won its first Knesset election in 1977. But back in the mid-'90s it still looked like Olmert's Jerusalem deal could be a one-off.
Sophisticated strategy
There was no guarantee that the Haredim would make the same deal at a national level, especially as — unlike in Jerusalem, where their demographics all but assured victory once they joined Likud — Netanyahu was much less of a sure thing. At the time, he not only seemed extremely secular, but was also tainted by the "hot-tape" sex scandal that had rocked but failed to derail his Likud primary campaign.
As the 1996 election campaign began in earnest, it still seemed that Peres — who had been known and liked by the senior rabbis for decades — still held the advantage. But Netanyahu had a few advantages of his own in what would be the first direct Israeli election for prime minister.
Such elections meant that the Haredim would be voting not only for their own ultra-Orthodox party but also for one of the secular candidates in a second ballot. It meant that the rabbis directing their acolytes had inordinate power, but also that individual voters could ultimately make their own choice in the secrecy of the polling booth. Peres relied on his relationship with the rabbis and didn't try to convince the Haredi voters. Netanyahu courted the rabbis as well — but he adopted a much more sophisticated strategy.
Netanyahu's American campaign guru, Arthur Finkelstein, believed there was a message that could reach secular and religious voters alike. In his polling, he had asked voters whether they considered themselves "more Jewish" or "more Israeli." The results convinced him there was a much larger constituency of voters, not just religious ones, who emphasized their Jewish identity over their Israeli one.
The two main conclusions from these findings were that Netanyahu needed a common theme that would appeal to both religious and secular voters, and that many right-wing voters would not be deterred by a campaign that openly appealed to ultra-Orthodox voters over the heads of their rabbis.
Likud chose to focus that message on Jerusalem, with the (false) slogan "Peres will divide Jerusalem." In the final 48 hours before Election Day there was also an unofficial slogan, emblazoned on millions of posters and bumper stickers distributed by Chabad Hasidim: "Netanyahu is good for the Jews." The second campaign, which Likud denied having any connection with, was coordinated by Sharon — at the time the rabbis' favorite Likudnik.
In a Haaretz interview after his narrow defeat, Peres lamented that "the Israelis lost the election." When asked who had then won, he answered, "The Jews won."
He was correct in identifying the source of his downfall but inaccurate in totally dividing the two factors. Netanyahu had won due to the fact that many "less religious" Israelis still felt very Jewish, while those very religious Jews still felt Israeli enough to have a clear political preference.
Netanyahu beat Peres thanks to the ultra-Orthodox voters — but they never would have been enough with a much larger traditional right-wing constituency. What Netanyahu had learned from Finkelstein was that he could use the same message to both groups.
There was a deeper negative message as well: Netanyahu was setting out to brand the Israeli left not only as weak and unpatriotic, but as un-Jewish as well. In October 1997, a radio reporter recorded him telling Rabbi Yitzhak Kaduri that the "left-wingers have forgotten what it means to be Jewish. They believe they can trust our security in the hands of the Arabs, [that] we'll give them part of the land and they'll take care of us." At that point it may not have been for public consumption — but it was certainly the message he intended to broadcast.
Doubling down
For the past two decades Netanyahu has doubled down on this strategy. His messaging became increasingly tailored for a right-wing Jewish audience. Instead of trying to broaden his appeal to centrists, he ratcheted up hatred of the Arabs, the media, the courts and the other "elites." But what worked for him in 1996 didn't deliver in the following decade. The "Israelis" rallied under centrist banners: Ehud Barak beat Netanyahu in the 1999 prime ministerial election by a 12-point margin.
As a jubilant Barak arrived to celebrate in Tel Aviv's Rabin Square in the early hours, the crowds were chanting "Just not Shas!" — they had got the message. It hadn't just been a victory over Netanyahu and the right-wing. They had beaten the ultra-Orthodox parties as well (Shas and United Torah Judaism), and that gave them even greater joy. This time, the Israelis had won and the Jews had lost.
Netanyahu's comeback as Likud leader in 2006 was an even more dismal failure. This time, the centrist Kadima party — founded by Sharon and led by Olmert — won, and Likud slumped to its worst result in 55 years with only 12 seats.
But Netanyahu wouldn't change tack. He had more staying power than Barak, Sharon and Olmert, and demography was on his side: A generation of higher birth rates in the religious communities was slowly growing the "Jewish" voter base.
He finally returned to power in 2009 when the right-wing and religious parties reclaimed their majority. The Jews prevailed — and have done so ever since in four consecutive elections, including the last one in April 2019. Then, Netanyahu's failure to form a ruling coalition wasn't down to the lack of a right-wing and religious majority — the Jews still won — but down to his own personal conflict with Avigdor Lieberman, who decided to keep his Yisrael Beiteinu seats out of the coalition equation, thus leaving Netanyahu without a majority.
But it's just a blip. With or without Netanyahu, the process is inexorable. The narrative is simple and confirms the pattern. The growth of the Jews' majority is ensured by demography, and the growing racism in Israeli society as a result of the failure of the peace process and Netanyahu's propaganda. Some would argue that the seeds of racism were always there and were bound to flourish.
On the other side, the Israelis were closing themselves off and shrinking. In 2012, the High Court of Justice denied a petition by writer Yoram Kaniuk and others to allow themselves to be registered solely as "Israeli." They had previously won the right in the district court to delete the word Jewish from their files and be defined as being without a religion. However, the court had refused to countenance a new definition of Israeliness shorn of Jewishness. It was a pivotal moment, which should have been more widely recognized: A group of secular Israelis wanted to have no part in Judaism and to surrender any right in having a say in defining what it means to be Jewish.
Interestingly, the ultra-Orthodox politicians had no objections to Kaniuk's move. Instead, they greeted it with glee. It was vindication of the anti-Zionist Haredi ideology that the secular state is devoid of any real Jewish character. It was the High Court justices, so often accused of being left-wing and devoid of any loyalty to Judaism, who would not accept the concept of a non-Jewish Israeli nationality, not even for a minority of secular left-wingers.
Perhaps it is too much to read into what was primarily an administrative ruling, but the judges were confirming a much more nuanced reality than the simpler narrative of right-wing Jews against left-wing Israelis.
New type of Judaism
In their recent book "#Israeli Judaism: A Portrait of a Cultural Revolution," Shmuel Rosner and Camil Fuchs (who is also Haaretz's pollster) make a convincing argument that the Jewish population of Israel should not be divided into Israelis and Jews. Instead, they define four groups: There are Jews who have very little Israeli nationalism; Israelis with very little commitment to Judaism; and "universals" who care little for either. But these are relatively small groups — between 13 and 17 percent of Israel's Jewish population. By far the largest group, the authors claim, should be defined as "Israeli Jews," who are the majority at 55 percent.
Rosner and Fuchs go on to define a new type of Judaism, one that has evolved over the last century and is neither exclusively Orthodox nor secular. "Israeli Judaism" evolved from Zionism and is a public expression of Jewishness, including many traditional elements of the Jewish religion, as well as the customs and symbols of Israeli nationalism. Despite having many nominally Orthodox adherents, it is also a commitment to the more egalitarian and liberal values of Israeli democracy.
And they are right. While their Israeli Judaism does not exist on the more traditional spectrum of religiosity that Israeli pollsters and statisticians use, it captures much more effectively the broad mainstream of Israeli society that is neither secular or very religious and wants its Jewish nationalism tempered by liberal democracy.
In Netanyahu's divide-and-rule political dichotomy, there is no room for Israeli Jews. But by entwining his political fate with the ultra-Orthodox and the far right, he is increasingly out of tune with the mainstream — which includes many more moderate right-wingers and religious Israelis.
Even the longest-serving prime minister is transitory and cannot change the deeper trends in Israeli society. The Israeli Jew is not necessarily politically progressive in Western terms — but neither are they the hard-line nationalists and Haredim of demographers' nightmares.
Lieberman isn't a blip. He isn't a catalyzer either. He's a political opportunist who is taking advantage of the failure of politicians on the right and left to latch onto this development. Even Lieberman hasn't got the necessary terms of reference and is demanding a "secular national unity government," for lack of a better phrase. But in every interview he insists that this coalition also include "moderate" religious Zionist Israelis.
Kahol Lavan's leader, Benny Gantz, has belatedly caught up and is now also calling for "secular national unity," while making the same protestations that this is not an exclusionary term.
If Lieberman and Gantz succeed in ending the Netanyahu era next week, it will not be a temporary victory for the Israelis over the Jews. Lieberman is as nationalist as Netanyahu, if not more so. Kahol Lavan is almost identical to Likud in nearly all its policies, except for religious freedom and commitment to the rule of law. It is effectively what Likud was before Netanyahu transformed the party into his own platform of political and personal survival. But most of its voters will not be voting exclusively as "Jews" or "Israelis."
There is a possibility that once Netanyahu leaves the scene, his Jews-versus-Israelis politics will also lose some of its divisive toxicity. This could be the first election in which Israeli Jews win.
Click the alert icon to follow topics:
SUBSCRIBERS JOIN THE CONVERSATION FASTER
Automatic approval of subscriber comments.

NOW: 40% OFF
ICYMI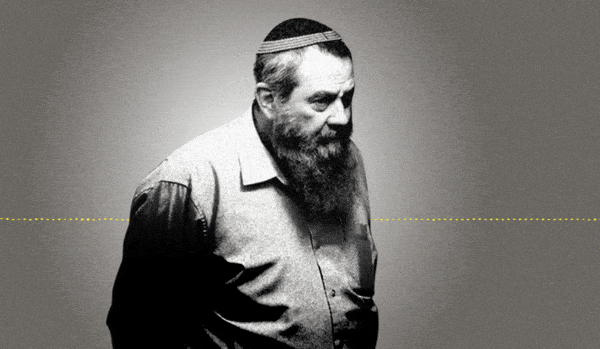 Jewish Law Above All: Recordings Reveal Far-right MK's Plan to Turn Israel Into Theocracy
Why I'm Turning My Back on My Jewish Identity
Down and Out: Why These New Immigrants Ended Up Leaving Israel
The Reality Behind 'The White Lotus' Sex Work Fantasy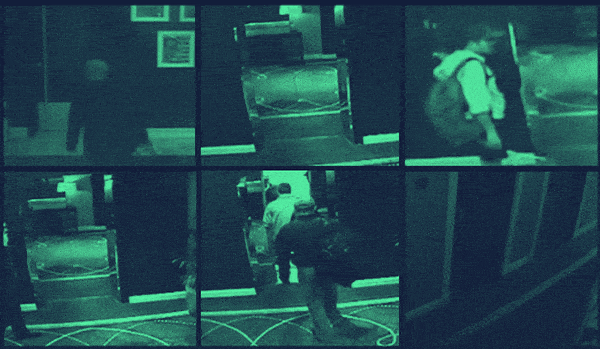 This 'Dystopian' Cyber Firm Could Have Saved Mossad Assassins From Exposure
Comeback Kid: How Netanyahu Took Back Power After 18 Months in Exile